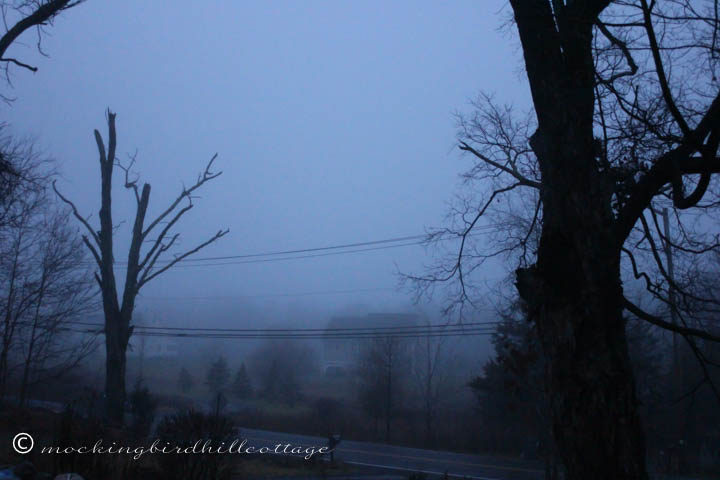 This is what it looks like around here this morning. Very, very foggy. We've been having lots of rain, more is expected today and tomorrow, with record-breaking temperatures predicted for Christmas Eve. What a strange mix of weather this holiday season brings!
Please tell me I don't have to go to Target today. Please?
Unfortunately, I think I do. I'm going to try to get that little chore done as early in the day as possible. But not until the fog lifts.
Nothing all that exciting happening around here, my friends. We're reading, playing the guitar (well, Don is), taking care of Scout, shopping for the makings of our Christmas Coffee Cake and Christmas dinner. We are giving ourselves a Christmas present this year; we already know what it is, though I am going to wrap it. There will be a few little surprises, but simple and stress-free is the order for the day.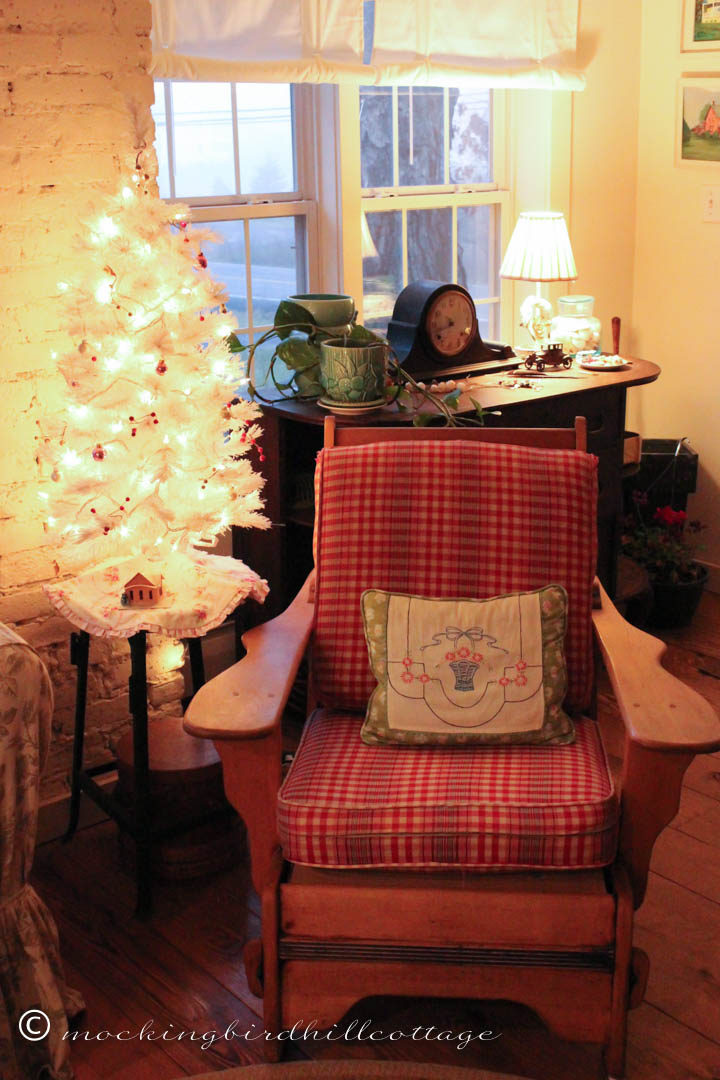 The Christmas Coffee Cake recipe is here. It's simply the best coffee cake we've ever had.
Book Review on Just Let Me Finish This Page of The Readers of Broken Wheel Recommend. A lovely story about the power of books to transform.
Happy Wednesday.