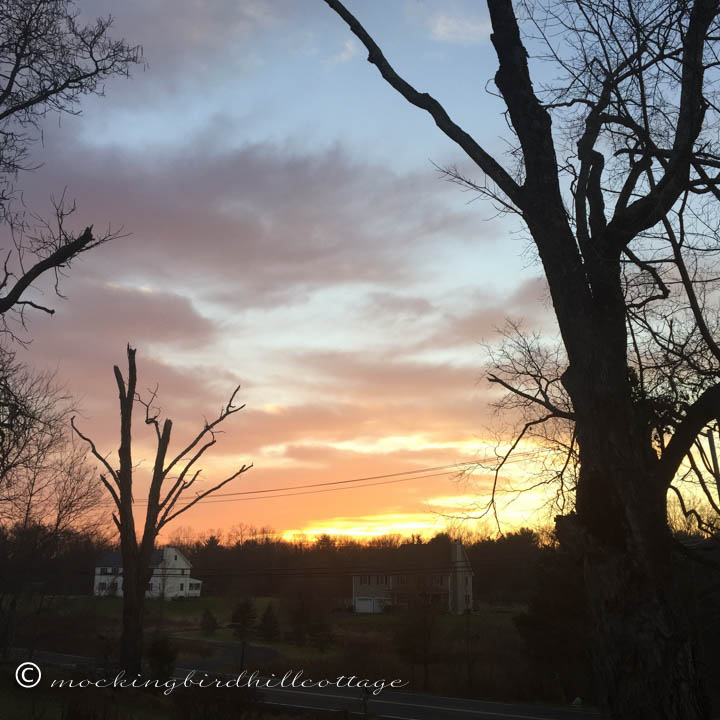 I won't even try to describe this beauty.
Except to say it got even better.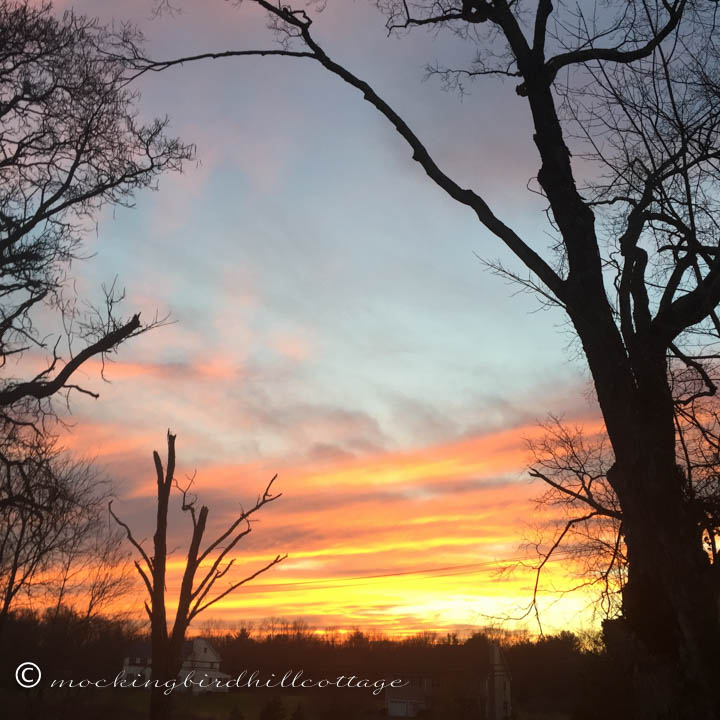 In a world that seems utterly and tragically insane at the moment, this glimpse into inexpressible beauty keeps me in a place where awe and wonder triumph over fear and hatred. Where the simple wonders of nature trump (and I use that word purposely) racism, xenophobia, and fascism.
That there are people cheering this on is simply appalling. If we let ourselves fall, even for a moment, into this muck, this miasma of vile intolerance , we will have lost our souls in the process. And we will have played right into the hands of those we are fighting. We will be no better than them.
I had an experience on social media this weekend that left me angry and shaken. I won't go into details, except to say that I witnessed a sort of rigid, non-questioning, knee-jerk-reaction mindset that makes me deeply uncomfortable. Especially when the assumptions being drawn are based on a few words in a headline rather than the entire article in context and when there seems to be no desire on the part of those making those assumptions to investigate further. They'd rather cling to their outrage, an outrage that has no real foundation because it isn't based on the facts. When the facts that could clarify a situation or story are deemed unimportant in the greater scheme of maintaining righteous indignity, we're in deep trouble.
When we assume that any group of people, whether ethnic, political, or religious, is comprised of people who believe exactly the same thing, and who are all good, or all bad, we clearly have let fear take over. Fear of anything or anyone different. Fear of ideas other than the ones we cling to. Fear of those who might believe and express their faith in a different manner than we do. Fear of 'other.'
Someone on that social media thread actually used the phrase 'liberal God haters.' The sheer ignorance of this statement, of the fear that must be fueling that commenter, astounds and sickens me. I have no time for that.
I certainly don't have all the answers, but I do know this. Unless we go forward with compassion, tolerance and love, we haven't a hope in hell.
We're only a few decades past the internment of Japanese Americans in camps, past yellow stars worn on sleeves, past the Holocaust, past the House Un-American Activities Committee, past lives ruined, lives lost, lives forever changed.
In the blink of an eye, it could happen again.
I believe in the power of prayer, in whatever form. But I also know this. We were created with free will. These horrors are entirely man-made. And it's up to us to take action, to change things, to make a difference. Sitting back and doing nothing isn't the answer.
Counter hatred with love. Counter intolerance with tolerance. Counter fear with compassion.
This may sound preachy and I try to avoid that like the plague, but I had to write this. It's all I've been thinking about. If you don't like it, you are free to move on.
We are made of better stuff than the hatred and intolerance fueling much of the debate. We are made of much better stuff than this.
Happy Tuesday.