As I was headed back to the apartment yesterday, I stopped at the park. I remember these lovely twinkly lights from a previous wintertime visit.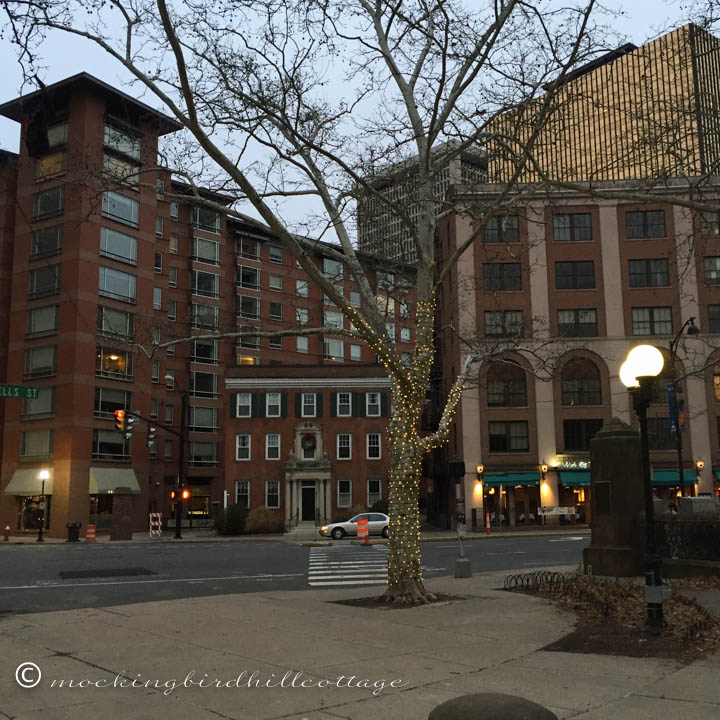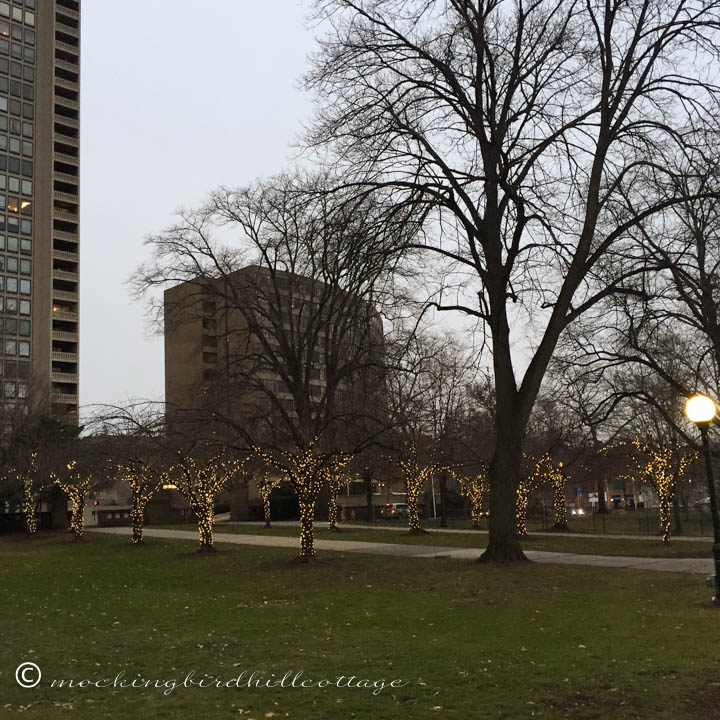 This is the way I walk to the library – on the other side of these apartment buildings is the Athenaeum – a wonderful museum – and the Hartford Public Library. It takes me all of five minutes to walk there from the apartment building.
What's just beyond these trees to the right, out of picture range?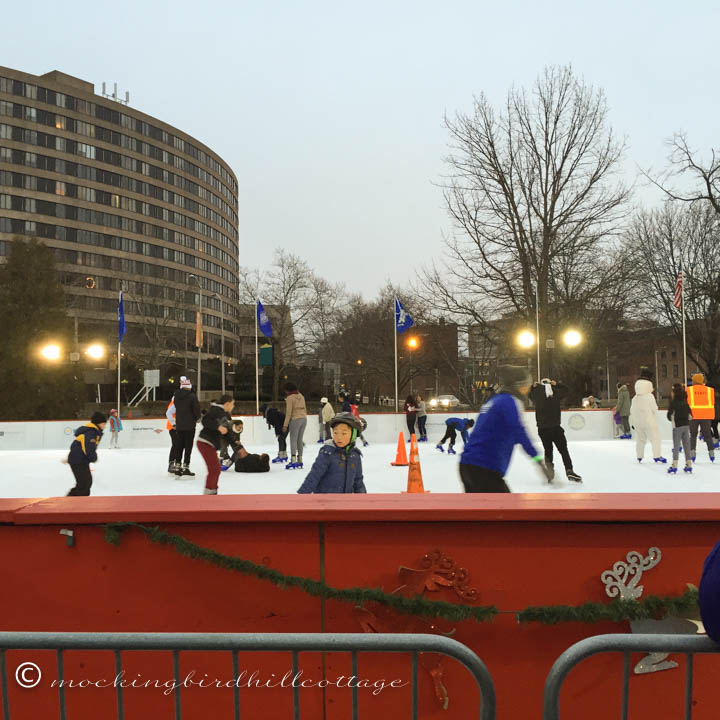 A skating rink! The city of Hartford makes an ice skating rink every year in this particular area. Free skating for all. You can even rent skates here.
Looks like someone took a tumble.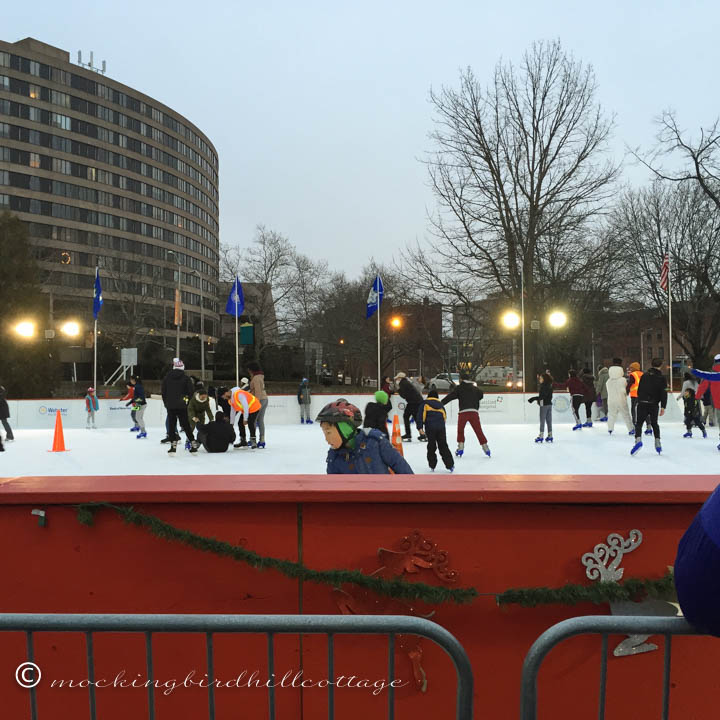 And there's a staff member, checking to make sure the skater is okay.
I grew up in Michigan, as you know, and for many, many years of my youth, there was a big open field across from my house. Every year, the city would flood a certain area of the field and create an ice rink. I'd put on my skates, walk across the street, and skate to my heart's content. My brother would play ice hockey. In fact, he lost a front tooth playing hockey! A wayward puck, I believe.
I haven't skated for years, but this sure brings back memories and I couldn't help smiling as I watched all the skaters. Don, a Southern California boy, is always fascinated by the fact that I ice skated. Every time it comes up – which isn't that often – he quizzes me about the whole thing. But it was simply what we did in Michigan. We went sledding, we went tobaggoning, we went ice skating.
Of course, I always ended up getting cold and I'd troop back home for some hot chocolate.
That was the same field where I would gallop, pretending I was a horse.
And the same field where I played in the dirt with my pals.
And the same field I cut across on my homeward walk from high school.
And the same field where there were fireworks on the Fourth of July, which we'd watch from our porch.
A field of dreams.
Eventually, the city sold the land and a bunch of new houses were built there. I never got over that. They didn't suit our neighborhood of very modest bungalows and ranch houses. They stuck out like a sore thumb. They took away my field.
Now, my hometown has been built up so much that it barely resembles the city I knew. Oh, it's recognizable, but suburban sprawl and the endless 'need' to build, build, build has taken its toll.
Sigh.
I have a day off today so I'm going to be running errands and doing laundry. Exciting, right?
Happy Monday,