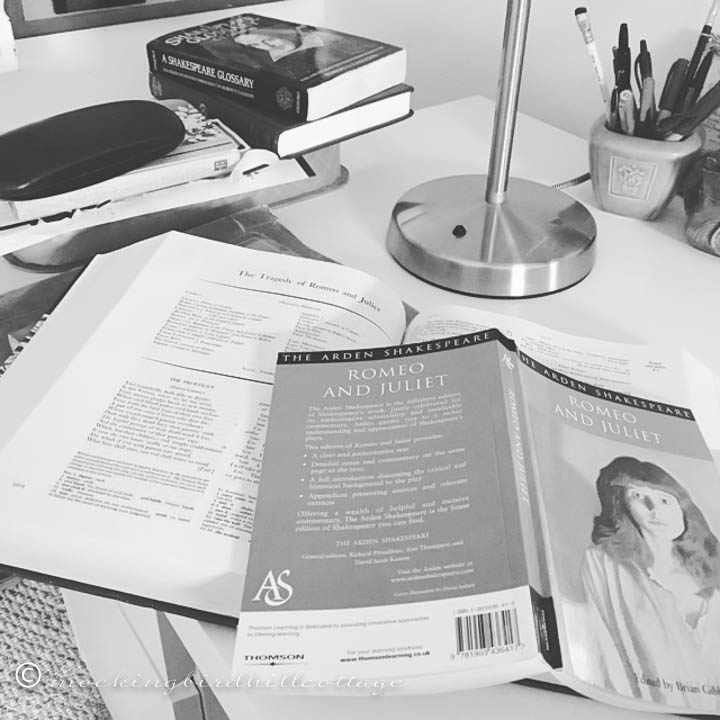 A study in black and white.
Because this is what I've been working on for the past few days. And what I'll be working on today.
This, and making lists of what I need to buy and/or pack for the trip to Hartford. I will be in the hotel I've stayed in before for the first week, then I'll move to the apartments. Annoying, having to move, but it's happened before. Productions overlap and there is one in Tech right now. It will open at the end of next week and then those apartments being used by the designers and director will be vacated and free for the rest of us.
I'm awaiting a few deliveries that I'm hoping will get here before I have to leave. First, a new set of sheets for our California King mattress because our current fitted sheet suddenly ripped; there was quite a large tear in the fabric, which grows daily. To say I was annoyed was putting it mildly. So I had to order new sheets and Cal Kings aren't easy to find. I also had to order a new hose for the vacuum cleaner. Since I'm the one who puts most things of this sort together, it would be better if it arrived before Monday. And a refill for my Filofax (must have)….and two more books by Susan Hill. I've read the first four in the (so far) eight book series. I'll write a bit more about Susan Hill and this, to me, incredible series on the book blog this week. I'm well and truly hooked.
In the meantime, I downloaded two Jane Casey mysteries on my Kindle. I read her most recent book and reviewed it, but it's a series centering around DC Maeve Kerrigan, so I thought I would go back and read the books in order, starting in on them while I'm awaiting the Susan Hills. Casey's books are very good, indeed.
Did I mention that Hartford's main library is fabulous? That's a definite perk that I will take advantage of while I'm there.
Today: Act Four. And Scout watching, because Don has to go into the city today to get new headshots taken.
And gosh, has it been cold around here! One extreme to the other – unseasonably warm temps and then, suddenly, below zero wind chills. Today, it promises to be a bit warmer.
Happy Wednesday.