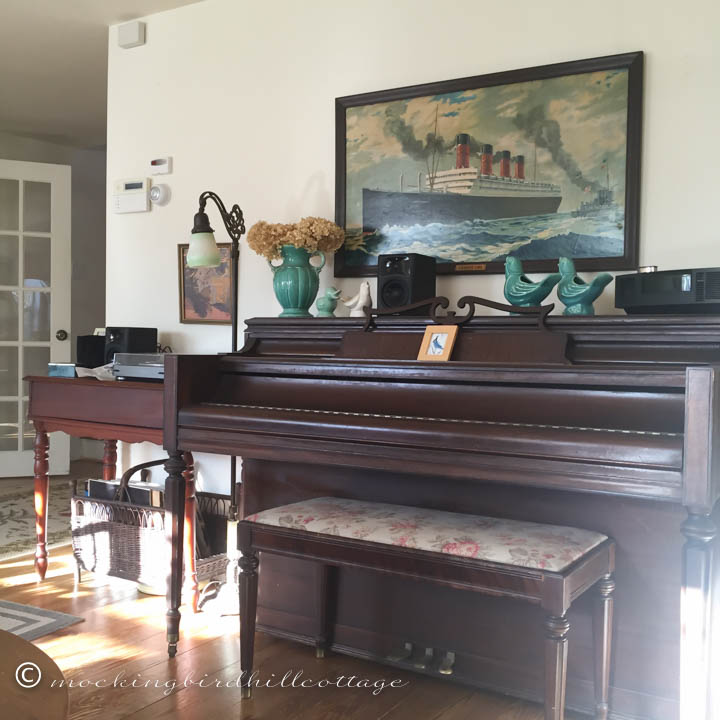 This was my view as I sat in Don's chair watching over this girl: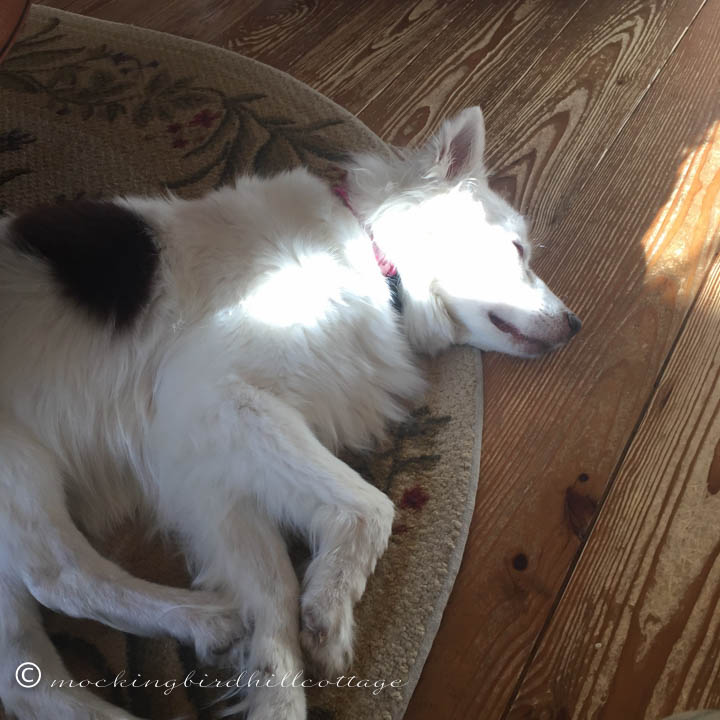 Worn and scuffed up wide plank pine floors courtesy of Riley and Scout. Thank you very much.
Even with moving back and forth from the office to the living room, I managed to finish my work on Act 4. One more to go.
The sheets arrived. Check. The books and a few other things from Amazon arrived. Check. The hose for the vacuum is still on its way. I have a lot of things to gather together and/or buy before I leave on Monday. Oy. It's always exhausting, this prep for an extended stay away from home.
Did you see the Sherlock special on PBS on New Year's Day? Brilliant, as always. We really loved it. Did you see The Kennedy Center Honors earlier that week? It's always our favorite television show of the year. This year did not disappoint and if you missed Aretha Franklin's performance of (You Make Me Feel Like) A Natural Woman, get Googling and find it on YouTube. Now. It was simply extraordinary. I'm not exaggerating when I say my mouth literally dropped open as I watched her sing.
Darko Tresnjak, my friend and the director of Romeo and Juliet, was in the audience that night and he said that as stunning as it was on television, her voice was even more powerful live – it rocked the entire theater. She puts all those singers who rely on auto-tune to shame. All she has to do is stand there and let it rip. She's the real deal.
Last night's sky was truly a Maxfield Parrish sky:
Beautiful.
New post up on Just Let Me Finish This Page: On the Simon Serrailler Series by Susan Hill.
Happy Thursday.