Oh my goodness. I am so happy that the wind has abated. The wind here in the city was so strong that I almost can't describe it. Walking the 8 or so blocks to work was horrible. It was even worse coming home. When I turned the corner onto the little strip between buildings that leads to the back door of the apartment building, I thought my face would become permanently windburned!
Hartford can often be windy, with certain city blocks (like the one the theater is on) acting like wind tunnels. That strip I mentioned earlier is definitely a wind tunnel. As it is also right outside our windows, we could hear the wind howling for over 48 hours.
It's sunny today, but very cold, and the local weather report says that this is the day we should find out  which direction the Nor'easter is tracking. I'm afraid to look, so if you know, do me a favor? Don't tell me yet. I need a little pocket of happy oblivion this morning, okay?
I stopped by a new coffee place yesterday. It's called Blue State Coffee. There's a Starbucks down the street, but I'm not a big fan. I think their coffee is too strong (and you know I like a dark roast, so it's not as if I don't drink strongish coffee.) And let's face it, they don't need my business, they're doing just fine.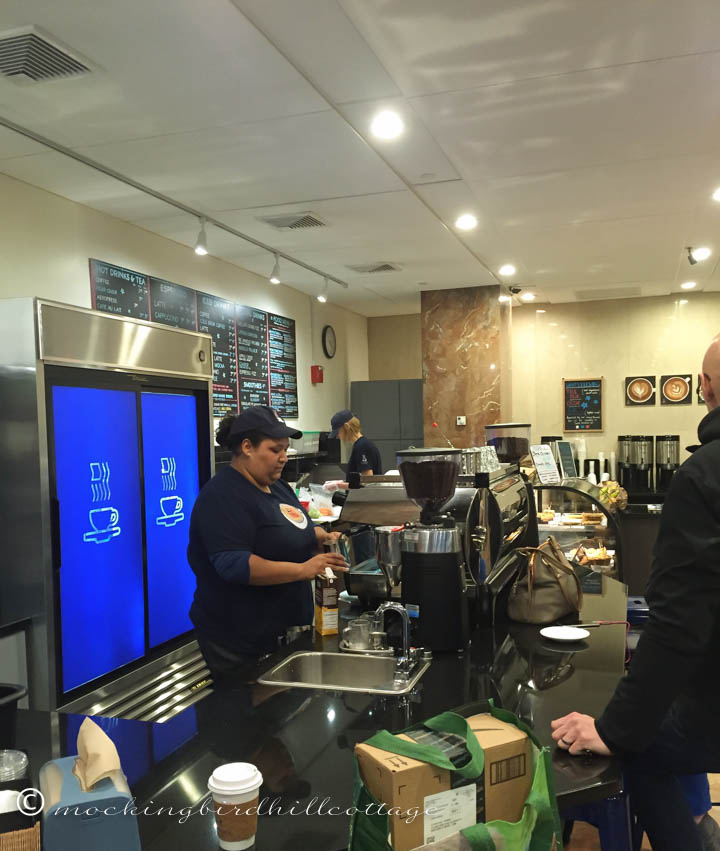 I really liked the interior. They offer lunch, as well, with some vegetarian and vegan options. Huzzah!
That's my bag with a big box from Amazon inside. I had to order some reference books for my job. Lucky me, I got to cart it home during the 'wind event.'
Anyway, back to Blue State Coffee. That's Mackenzie behind the counter and she can make things like this: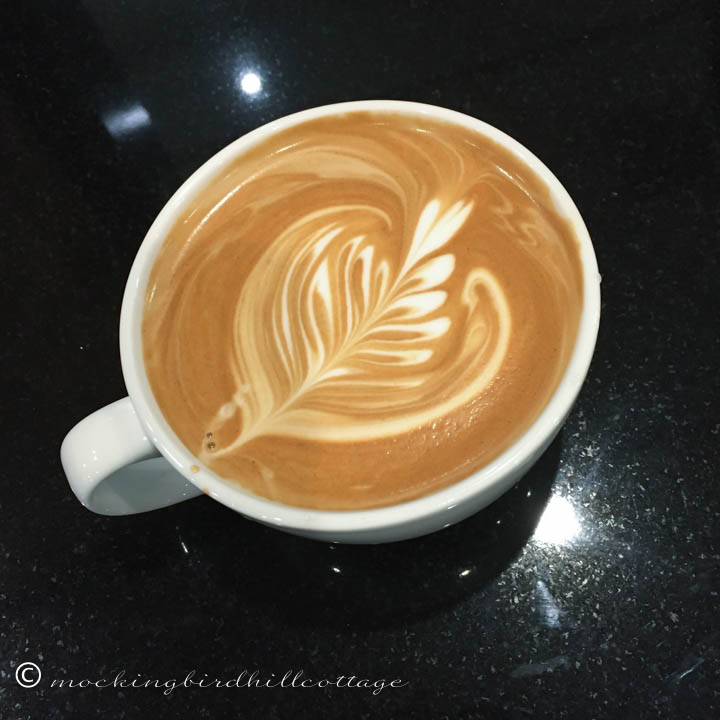 A work of art. Too pretty to drink, don't you think? I had remarked on someone else's pretty latte and Mackenzie said, "Hang around a minute and I'll make something worthy of a picture." So I did. And here it is. Amazing.
With a possible Nor'easter on the way and my Peet's French Roast supply getting low and the knowledge that I might not be able to get to the store before it hits, I had stopped in with the idea that they might sell their own coffee. Sure enough, there were bags of coffee beans, among them French Roast. I bought a bag of beans, which they ground for me, as well as a mug with their logo on it because I can't resist those things. (I'll show that in another post. I'm thinking it will be perfect for hot chocolate.) Mackenzie informed me that I was eligible for a free drink since I bought a bag of coffee.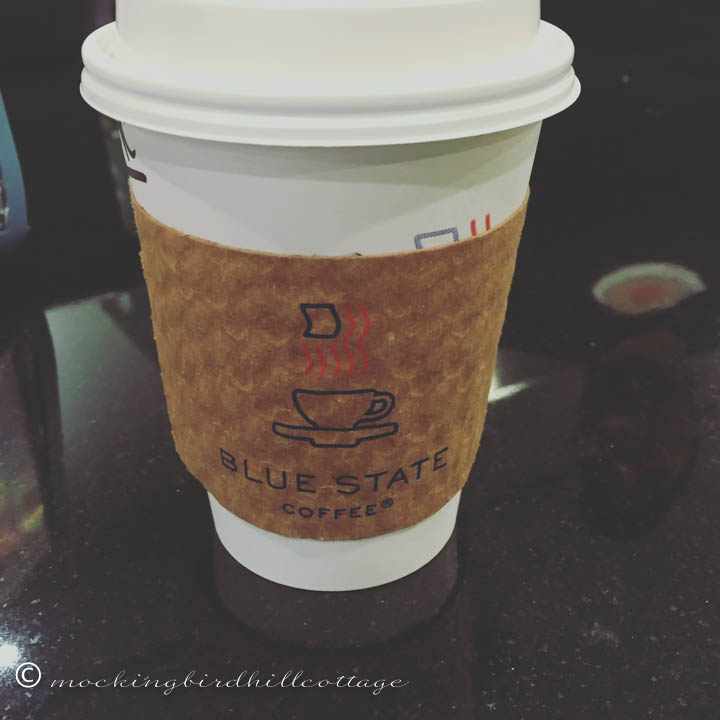 So I chose my five o'clock in the afternoon beverage of choice: hot chocolate. It was good.
Another positive in this already positive experience with Blue State Coffee: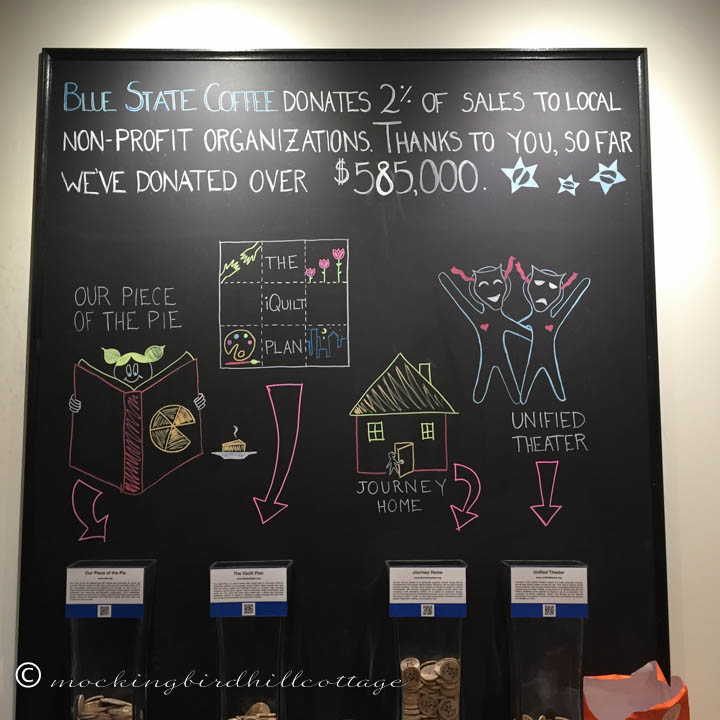 They donate to local non-profit organizations.
This is their mission statement: "Welcome to Blue State Coffee. Our mission is to create vibrant cafes that reflect, improve, and inspire our communities." They are in Connecticut, Massachusetts, and Rhode Island, blue states all.
This morning I made one cup of Peet's. My second cup was Blue State Coffee's version of French Roast. It was pretty darned good. Peet's is still my favorite, but this will do in a pinch. I won't be caught without French Roast in the morning and I won't be frustrated because it doesn't taste like French Roast.
I like this company.
More coaching this afternoon.
Happy Wednesday.