After some wonderful conversation with Charlie over a latte, I headed over to the Wadsworth Atheneum Museum of Art, which is the gorgeous art museum that is in downtown Hartford. I've been there before, but it's been a few years.
I love this museum, not only for the great works of art that are housed there, but also for its size, which is large, but doable.
I took at least eighty pictures of Van Goghs, Monet, Manet, Hals, Picasso, Dali – you name it. But in the interest of time, I'll share a few of my very favorites with you.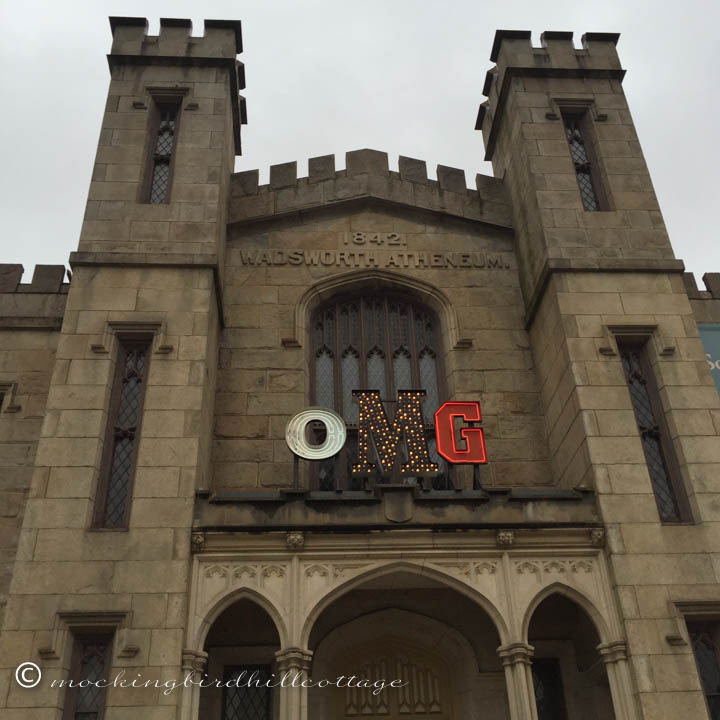 The entrance to the museum. It was a rainy day, perfect for spending some time inside.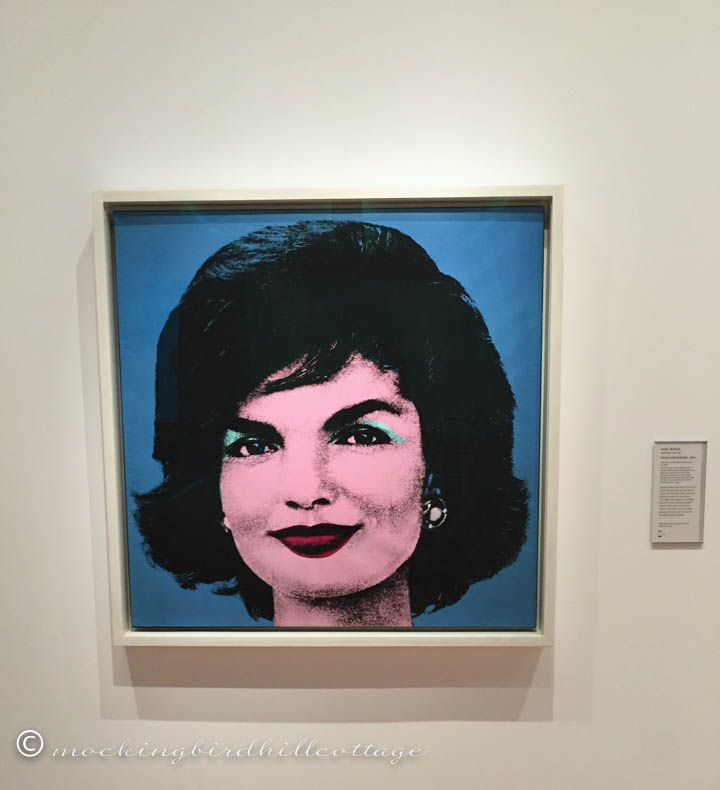 Jackie Kennedy – Andy Warhol.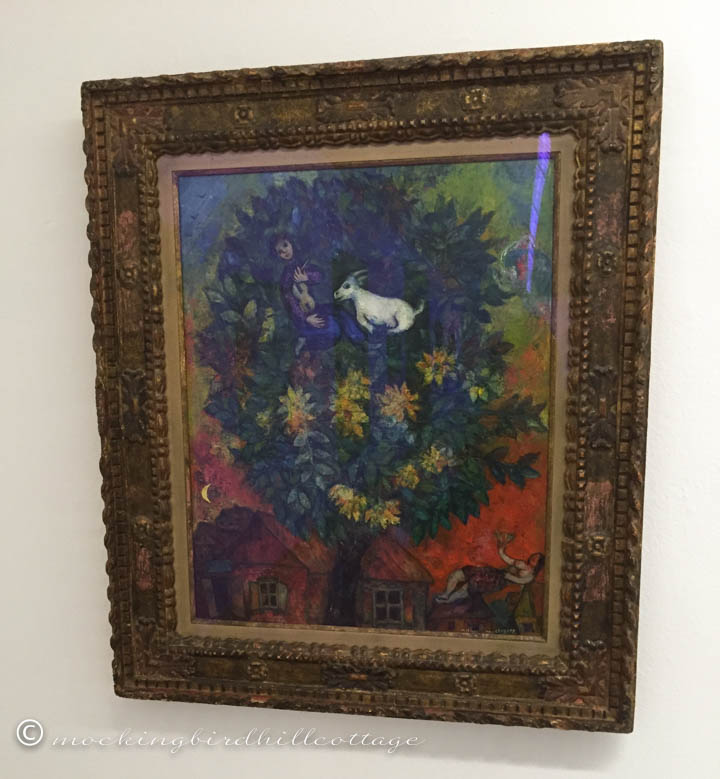 Autumn in the Village – Marc Chagall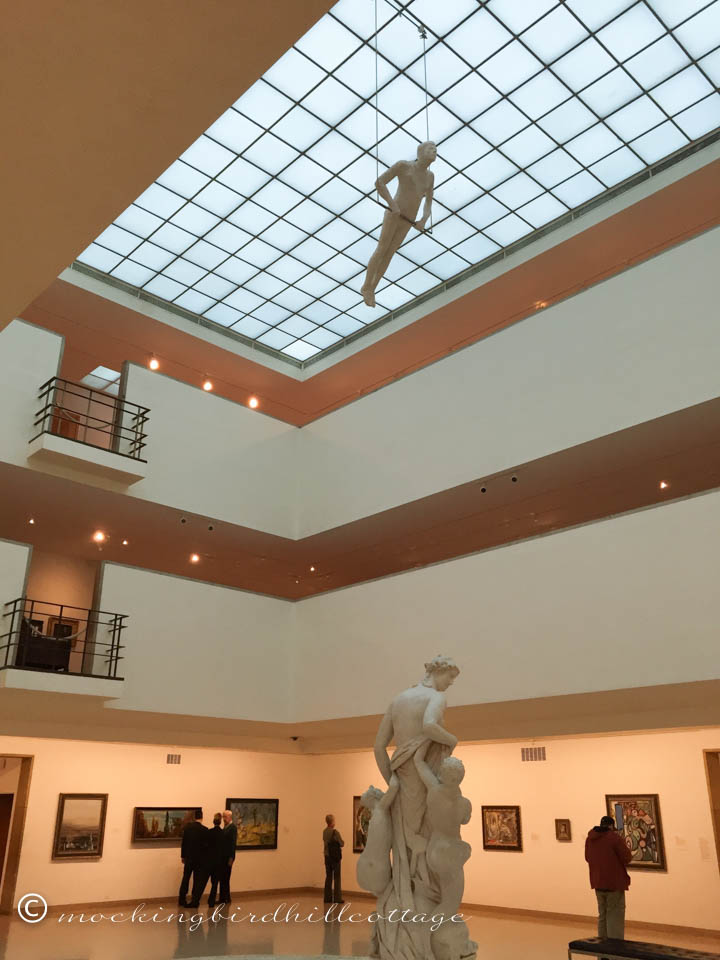 The trapeze artist suspended from the ceiling.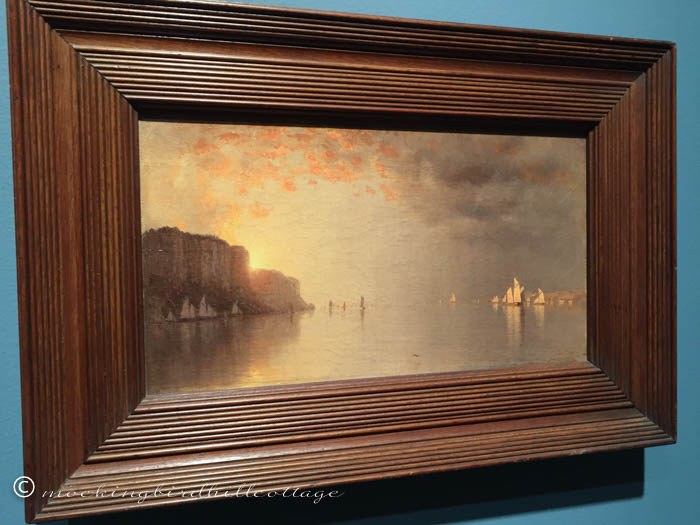 Sunset on the Hudson – Sanford Robinson Gifford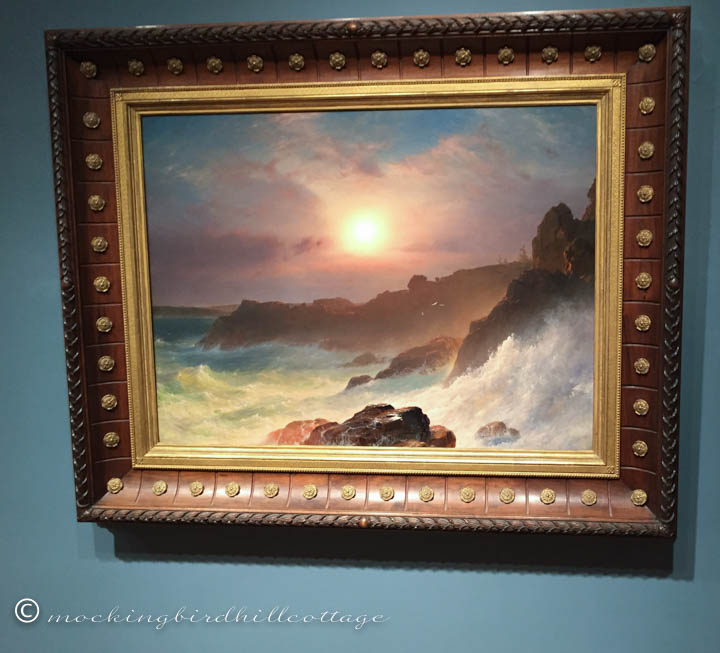 Coast Scene, Mount Desert (Sunrise off the Maine Coast) – Frederic Edwin Church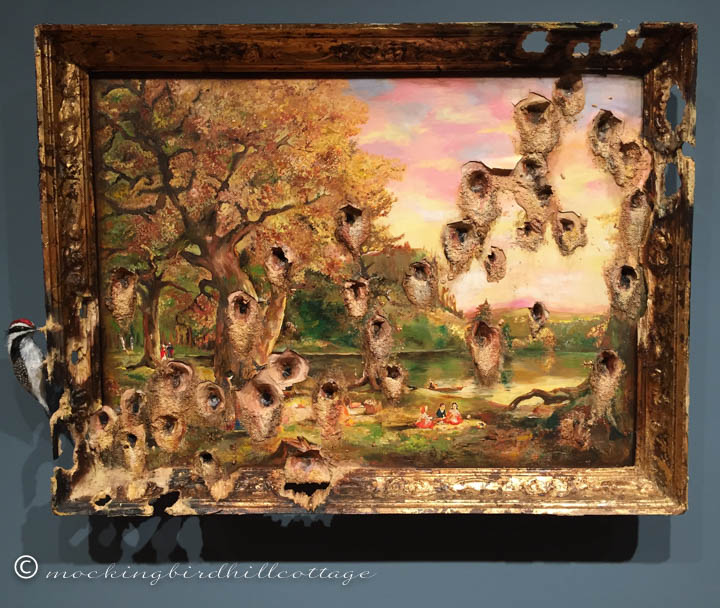 Picnic with Downy Woodpecker – Valerie Hegarty. I'll share the description with you: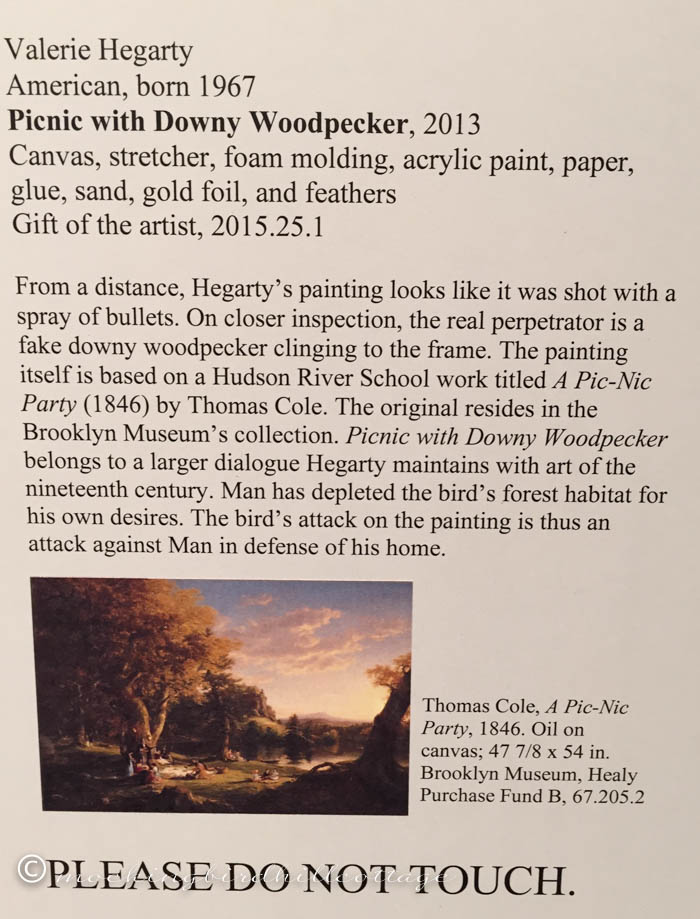 Amazing.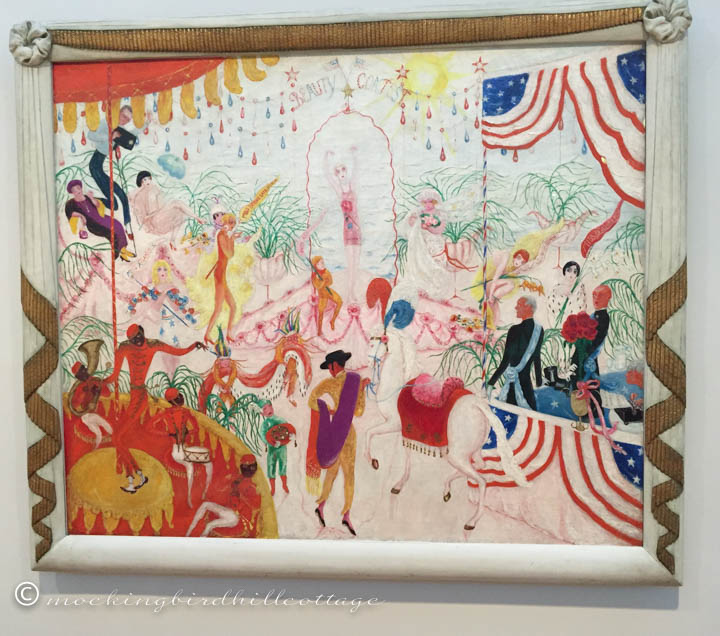 Beauty Contest: To the Memory of P. T. Barnum – Florine Stettheimer (with Rudolph Valentino, Edward Steichen, Carl Sandburg, P.T. Barnum.)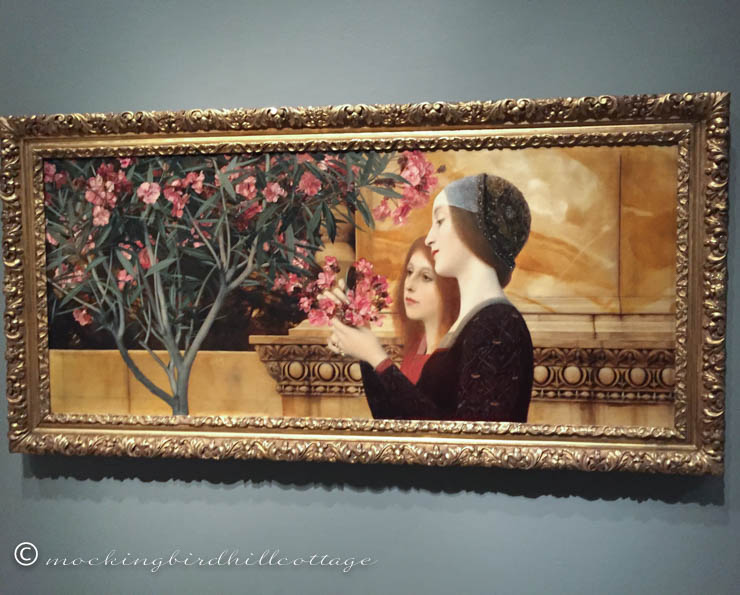 And perhaps my favorite, Two Girls with Oleander – Gustav Klimt.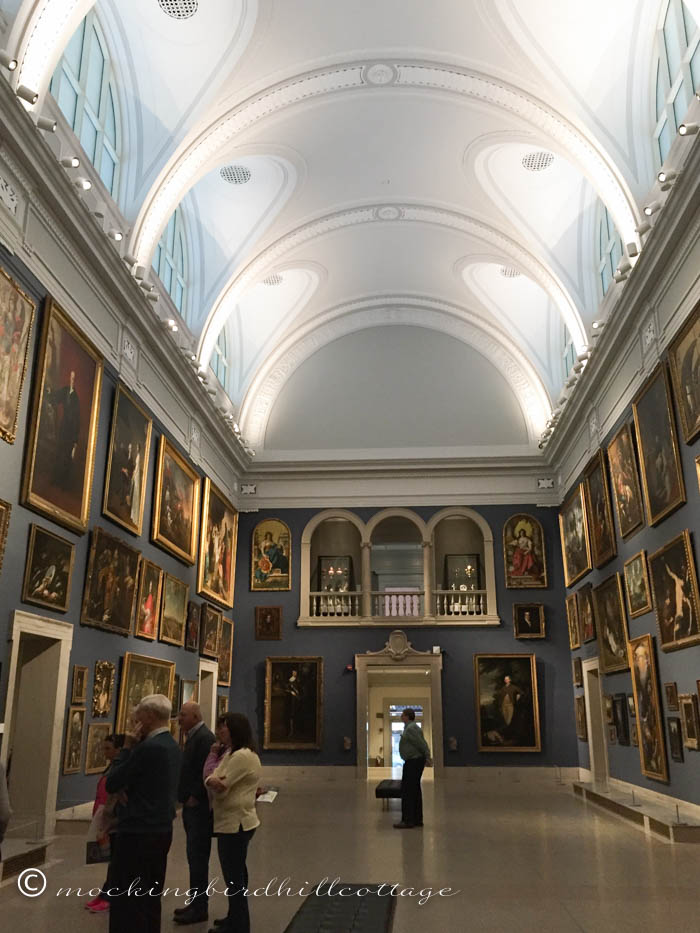 Stunning.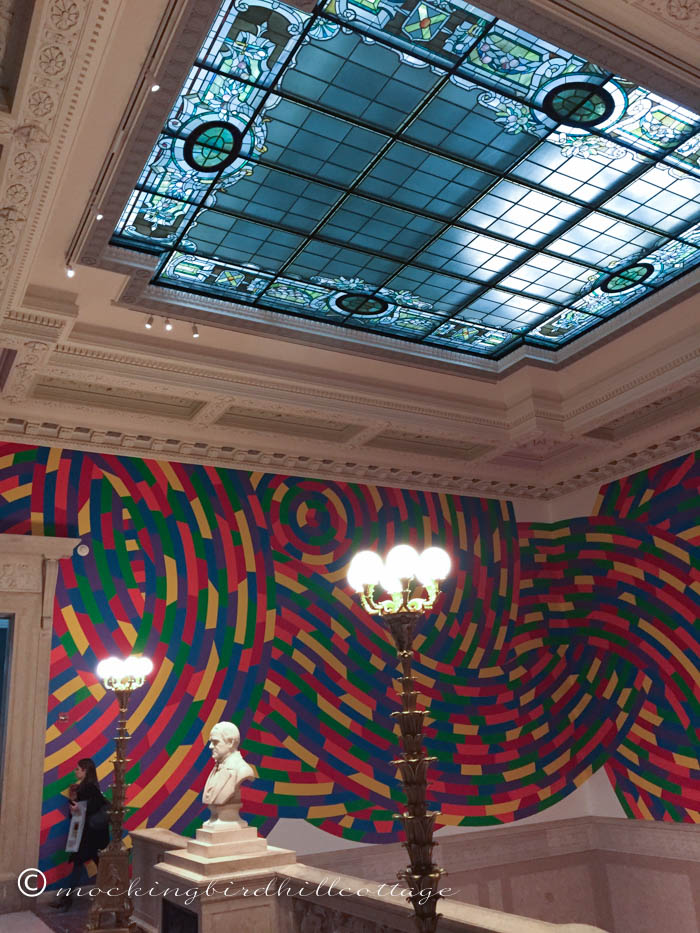 And more stunning.
It's a gorgeous place. I even treated myself to lunch in the beautiful café. I kept thinking how much Don would love it here. Someday.
Happy Thursday.