Not particularly restful, my day off was full of 'activity.' Writing the blog post in the a.m., followed by a couple of hours spent on notes for the actors, a shower, then out the door to grab the car and go grocery shopping. I stopped at Whole Foods, simply because I haven't been there since I arrived and the Hartford area has two of them.
I miss Whole Foods. We don't have one anywhere near us, and by that I mean somewhere that I could reach in, say 45 minutes. I bought some fresh vegetables and two different kinds of toothpaste that are made by manufacturers who do not do animal testing. Goodbye, Colgate and Crest.
I've already determined that my eye makeup also passes my new test, now I just have to buy some foundation and blush. There was a Sephora at the mall, but I was feeling the pressure to get moving, so I'll take care of that next week.
I actually bought a piece of clothing – just a casual top, but something from a store other than Target and/or Kohl's! Then I promptly felt guilty.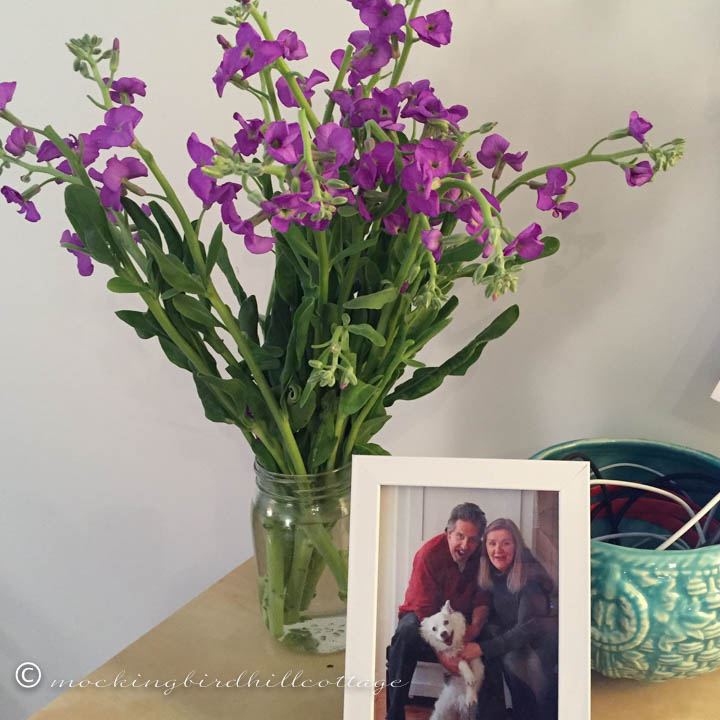 I went a little crazy on the flowers, forgetting that the yellow gold flowers on the coffee table are still hanging in there, two weeks after I bought them. (I can't throw out flowers if they're still doing well, I just can't.) So I put these purple babies in a jar on the desk. And there's a vase of dark pink alstroemeria on the counter. And these: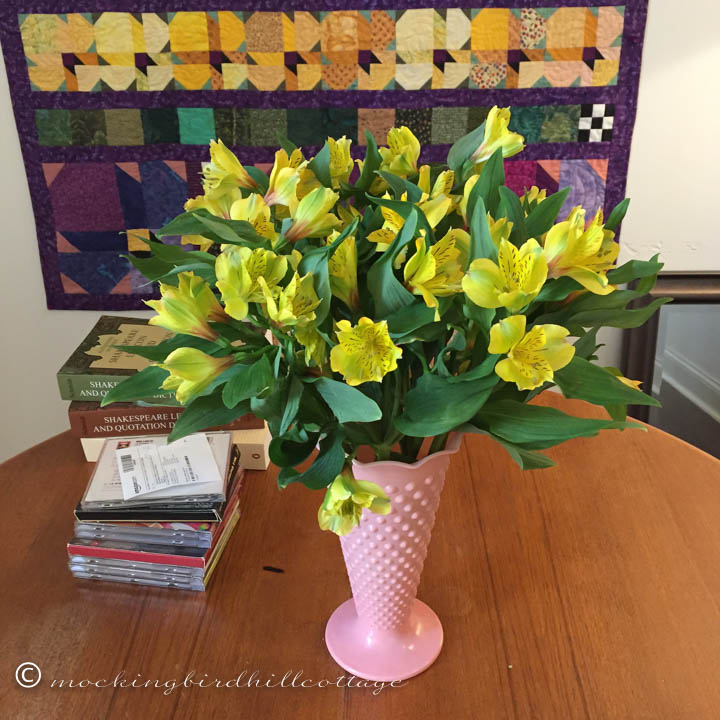 It's looking a bit like a florist's shop around here. By the way, I just discovered that I have been spelling 'alstromeria' this way, but it's really spelled 'alstroemeria.'  My apologies.
Then it was back home to tackle the laundry, a process that always takes a while as I hunt down a couple of free washers and dryers. Then there's the inevitable up and down several times on the elevator and the also inevitable 'the dang load isn't dry yet!' discovery. All done by dinnertime and then and only then did I sit down and relax. Except my laptop kept acting up.
No rest for the weary.
I stopped at Anthropologie in the mall – as far as I can tell, the greater Hartford area has two Anthropologies as well! – and brought a couple of smalls home with me.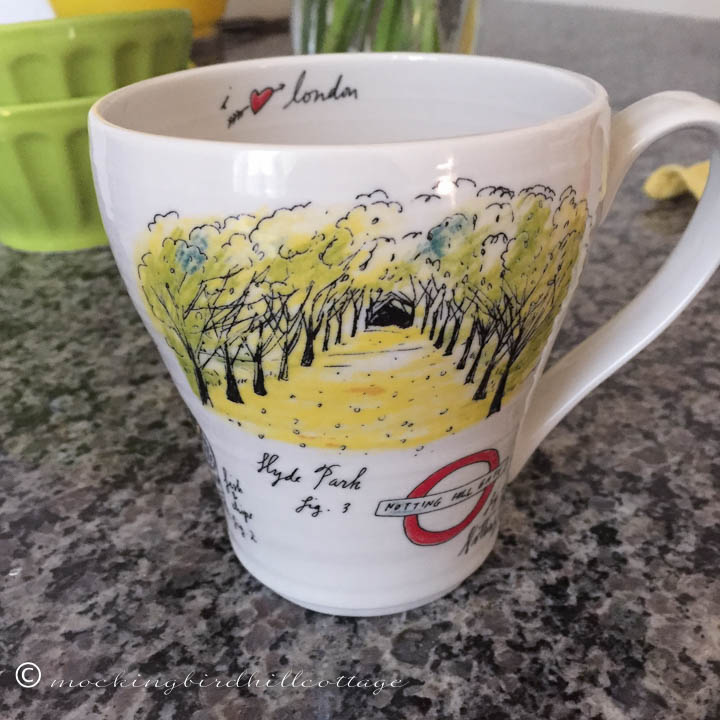 This mug, an ode to London. How could I resist?
The other side: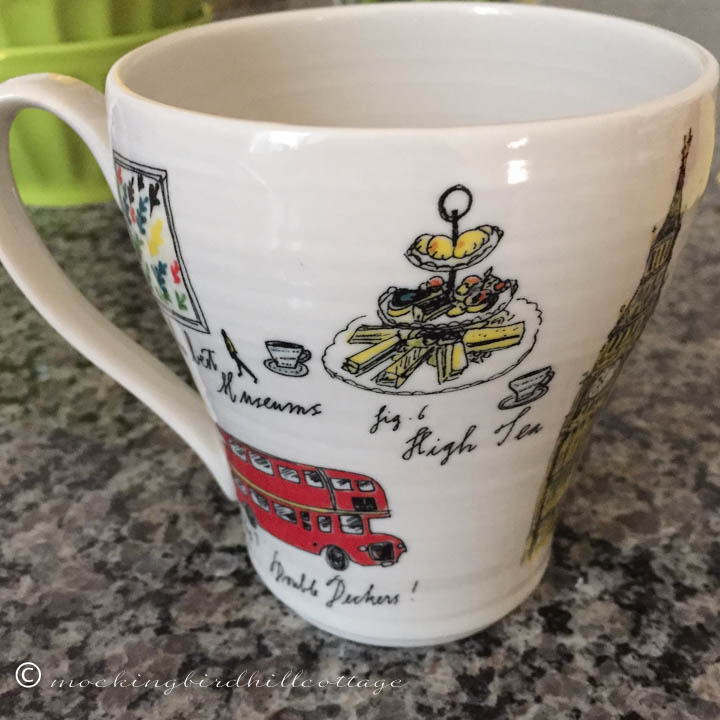 I also grabbed the two green latte bowls in the background. I bought two in the aqua color, oh, it must have been three years ago, and I thought we needed another shot of color back at the cottage. They're pretty inexpensive, so I went for it.
I have another long day today, a couple of quick individual coaching sessions this morning, then a run-through of the play, then a lunch break, topped off by individual coaching sessions with young Romeo and young Juliet.
Have to get going, my friends!
Happy Tuesday.