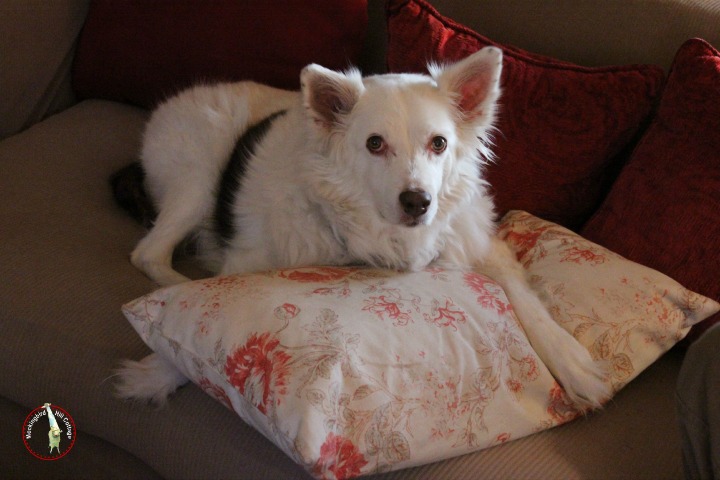 • It's been three weeks today since we lost our girl.
We still can't believe that this magical being is no longer here with us on Earth.
We cry most days. We are still, and always will be, in mourning. It's been an incredibly hard time for us. We work hard to stay positive and to find laughter as often as possible. (Thank goodness for Frasier on Netflix.) I even made a funny face yesterday that made Don laugh.
And my back, though slowly getting better, is still quite painful and I'm babying it all day long. Muscle spasms aren't fun.
• It's also exactly four months since my father passed away. And it's raining today. Appropriate. Too much loss.
• I only made it through about half of the Oscars. I was tired and I was pretty sure the predicted Best Actor and Actress winners would be who they ultimately were. I haven't seen any of the films yet. Lady Gaga's performance was incredibly moving. I'm not sure why that song didn't win…but I've given up trying to predict these things.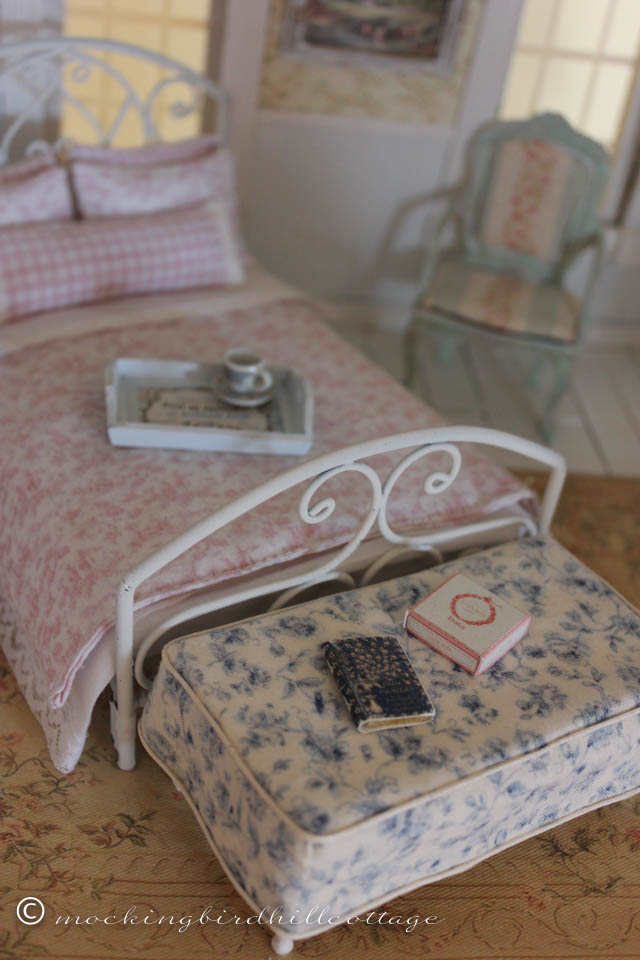 • I've been reacquainting myself with Hummingbird Cottage. I see it from my blogging chair, but the inside is usually facing toward the wall. It's awfully nice and Caroline is a lucky woman. I took the opportunity to take some pictures when she was 'away' from the house.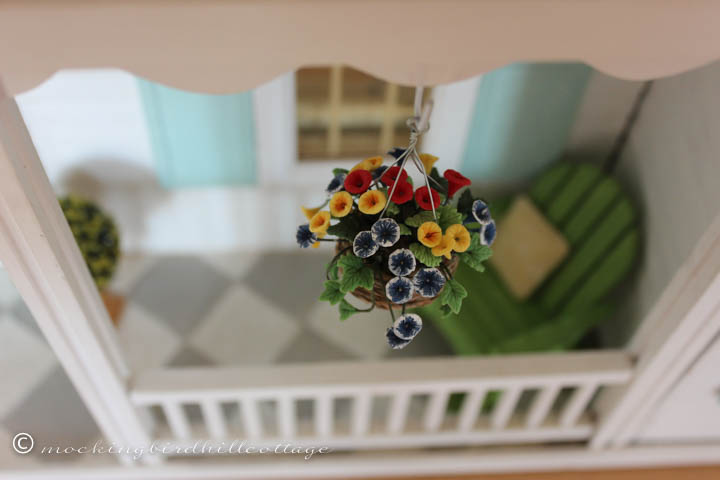 Flowers are blooming in the world of Hummingbird Cottage. If only they were blooming here at Mockingbird Hill Cottage!
• Speaking of miniatures, you must visit Marian Russek's blog and also watch her YouTube Video on her completed Shipping Container House. She builds and designs her houses and her work is incredible. While you're at the blog, take a look at her other creations. They are so lifelike, so detailed, you'll forget they are miniatures.
Happy Monday.