As I hobbled around this morning, moving carefully (my back seems to be at its worst when I first get up) the morning light was shining on my vase of flowers. It was if they were under a spotlight. So I grabbed my iPhone and took a picture.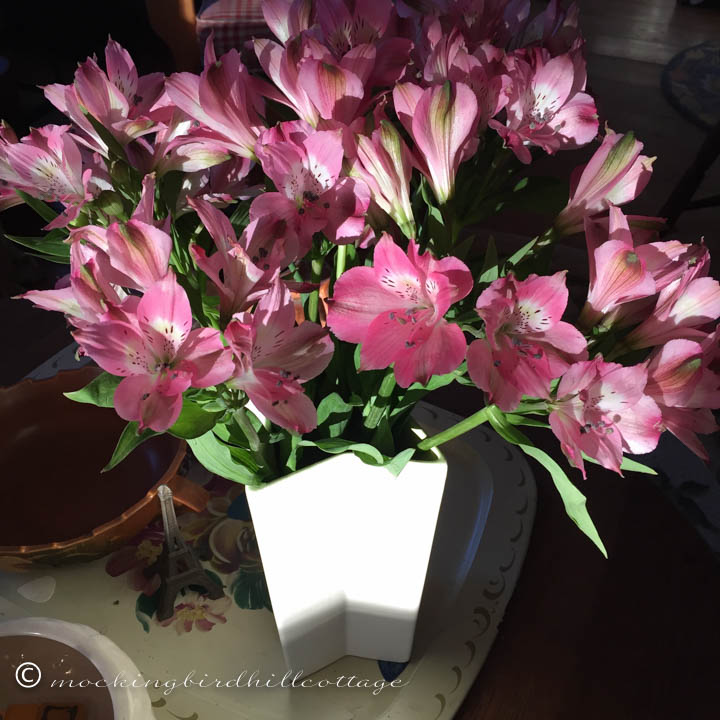 And then it occurred to me: Have I ever talked about this – my very favorite vase – before? If I have, it was only in passing.
As a collector of pottery, you must surely know that I have a LOT of vases. (A quick count of what I can see from my blogging chair results in at least 15 – and there are a lot more of them in various cabinets and on various surfaces. Maybe I'll count them someday.) So, when I say this one is my favorite, that's saying something.
I found it years ago, when I was living in Cambridge, in a little shop I used to frequent. It was run by two ladies who often had vintage Fiesta on hand and I used to collect Fiesta. They were so helpful and would call me when they found pieces of Fiesta they thought I would like. (I often wonder what happened to that shop.) This was in the late eighties – early nineties, so we're talking at least 25 years ago. I saw this vase and was immediately taken by its form and function.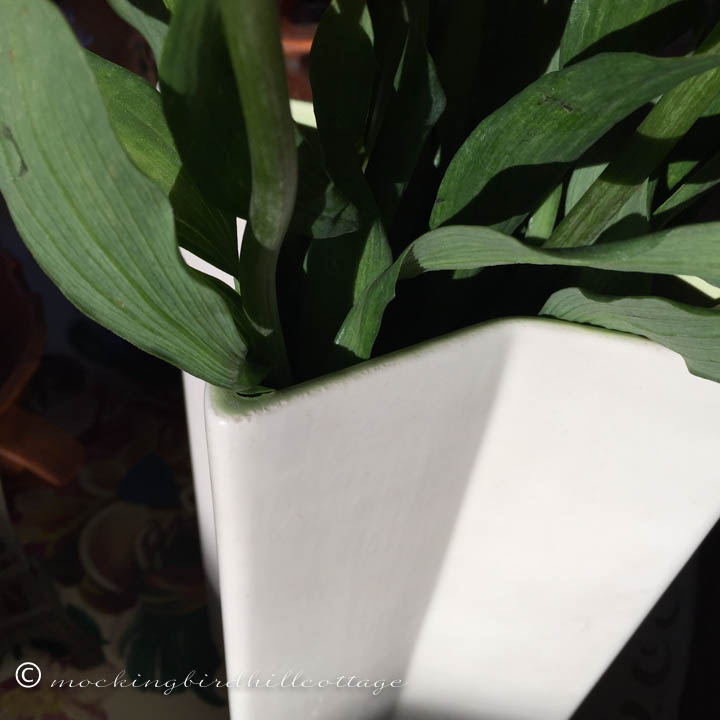 It was made by Red Wing Pottery. The outside is a matte white glaze and the inside is an apple green glaze. I looked it up on eBay and I didn't see any pieces like this one, though I saw other designs in this white/green combination.
What makes it work is the simplicity of the design. It's geometric in design; a four-point star. Those four corners formed by the star are the key. When I take a bouquet of, say, alstroemeria, and put it inside the vase, the stems automatically fall into the corners while some remain in the center and the bouquet looks beautiful. No arranging required. It looks utterly natural.
Genius.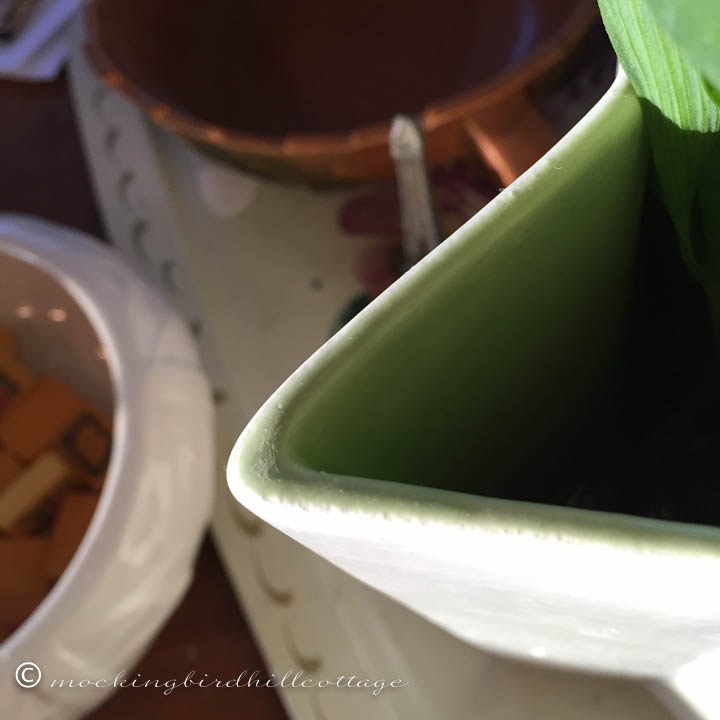 I have a feeling I was initially drawn to this by the white/green combination, which I find striking.
It's the perfect vase. It's the one I always go to. I don't know what I'd do without it.
I have no idea what I paid for it at the time, but I was on the strictest – and I mean strictest – of budgets, so it can't have been much.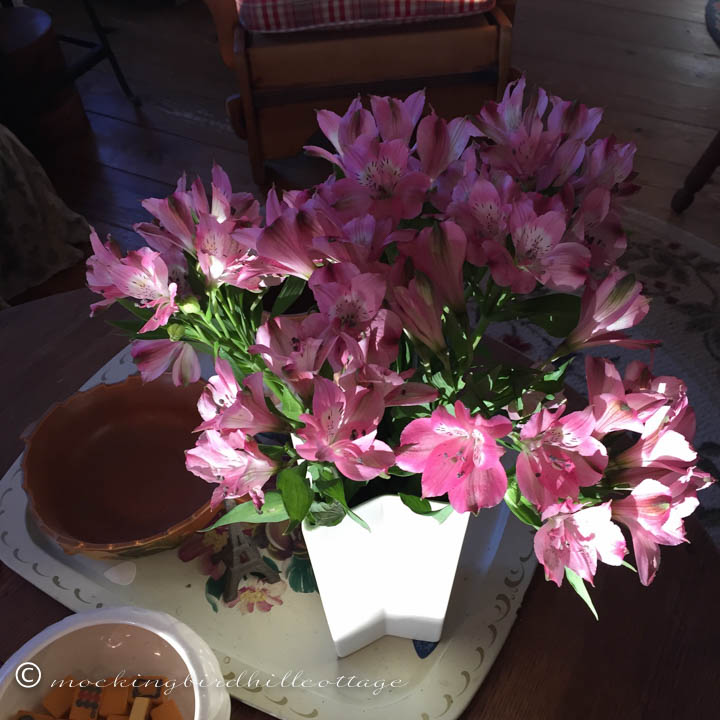 I just looked at the marking on the bottom: Red Wing USA 412. (Made in about 1952. We share the same birth year.) In searching for that particular number, I see that it was also made with a pale blue exterior and a coral interior. That would be pretty, too. (Hmmm. I'd have two of them! I'm filing this thought away for future eBay searches.)
Yesterday: I realized that vacuuming is entirely different now that Scout is not with us. There was hardly anything to vacuum. I stood there looking at the rugs and the floor which used to be a treasure trove of her beautiful hair and sadness overwhelmed me.
We still don't know what to do with ourselves.
Happy Friday.