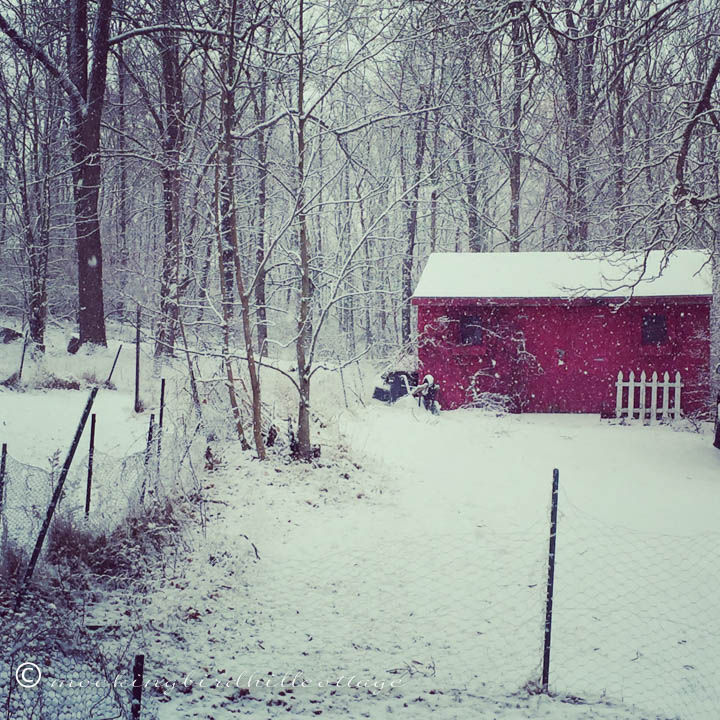 We had some pretty snow late yesterday afternoon. Maybe about 2 inches? I quite enjoyed watching it fall. I talked Don into having some hot chocolate with me and our cozy cottage wrapped its arms around us.
Today, however, it's raining, so it's quite messy out there. This has to be one of the strangest winters I've ever seen. Very little snow. Abnormally warm temperatures. Then, suddenly, 20 – 30 below zero wind chill. Then temps in the fifties. My head is spinning.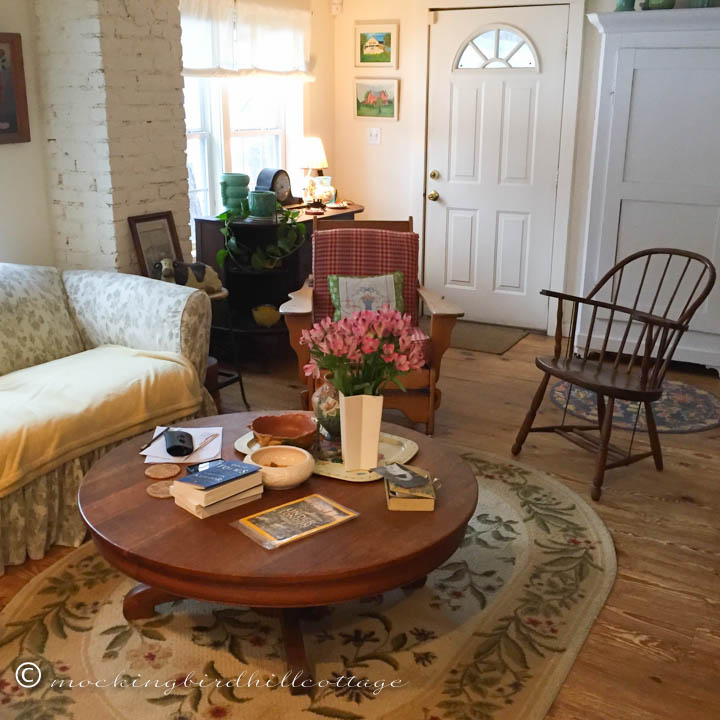 The living room on this gray morning. Ever since I got my upgraded iPhone, I find myself grabbing it to take photos more often than not. It's so much more convenient than hauling out my Canon. It's not as good as the Canon, to be sure, but sometimes convenience trumps excellence. I like to take good quality photos, but I am not a blogger who has to have magazine-worthy photos in every post. Good lord, the constant hauling out of the tripod and arranging 'vignettes' (you know I've come to hate that word) and waiting for the perfect light would drive me nuts. Life's too short. Sometimes, the tripod and light and the right lens are exactly what I want to tinker with on that day. But since I blog every day, that ain't gonna happen on a daily basis.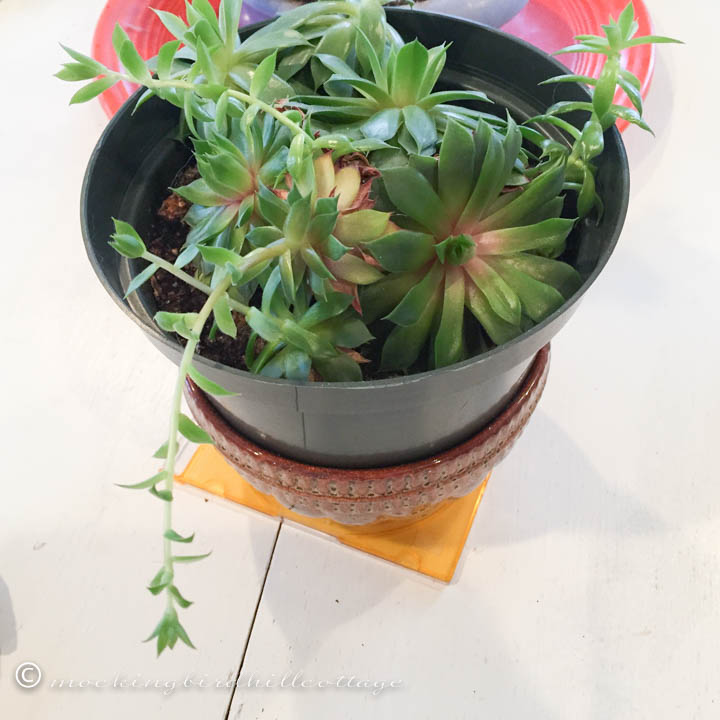 My succulents are sending out appendages of new growth. They seem to be thriving on the kitchen table. (That's an empty CD container under the pot – I use what I have!)
We brought Scoutie's ashes home yesterday. Don didn't want her waiting for us on a shelf at the animal hospital. It was very emotional, of course. Don and I sat in the car and cried. She's home now with her brothers, Winston and Riley. We were also given a round piece of clay with Scout's paw print and her name etched below. It's on the sideboard, where it will have a place of honor in our cottage.
Don is going into the city today, so I will be facing my first full day alone here. That's something I need to do. For a girl who tends toward solitary, this is a tough one.
Happy Wednesday.