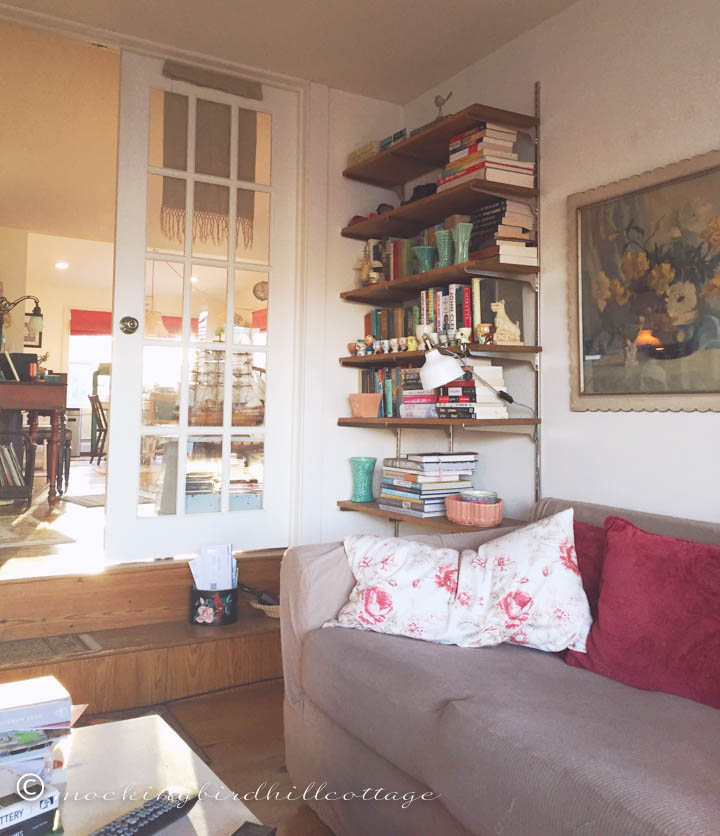 Back home.
Scout isn't doing well.
We know a decision will have to made in the not-too-distant future. All we can do is pray for guidance, because from one minute to the next, our feelings and 'intuition' change. So we prayed together last night to know when it's time. To do what is right for our girl. To do what is humane.
But right now, she's sleeping in the 'tunnel.' She's beautiful. She's my daughter. And I'm just going to stay in the moment.
Being in the midst of my work in Hartford, knowing I have to leave again on Monday, certainly has an influence on everything. Today, Don has a singing gig and, thankfully, I'll be here to watch over Scoutie.  We'll spend the day together.
I'm overwhelmed by sadness and by too much loss.
But right now, it's sunny out and I'm with my husband and my little girl.
Right now, all is well.
Happy Sunday.