As is, of course.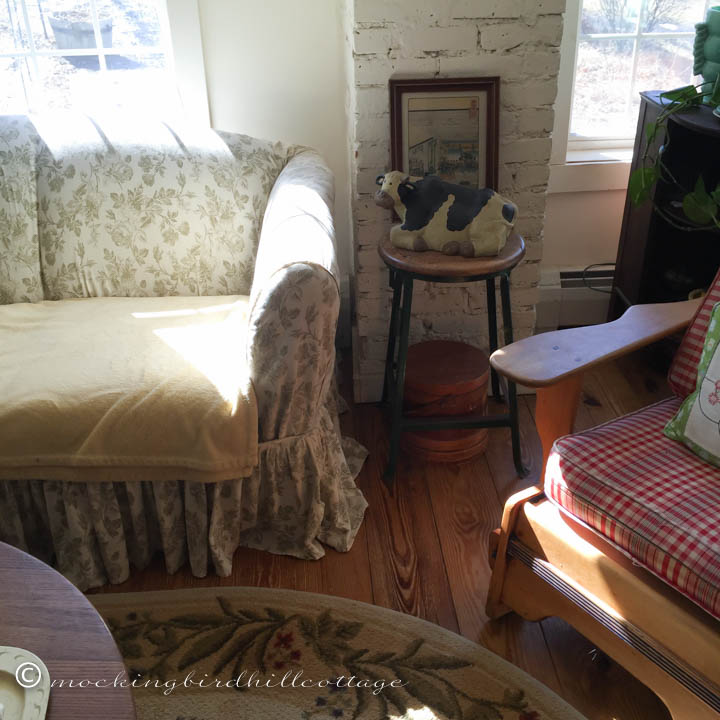 Monty watching over the living room.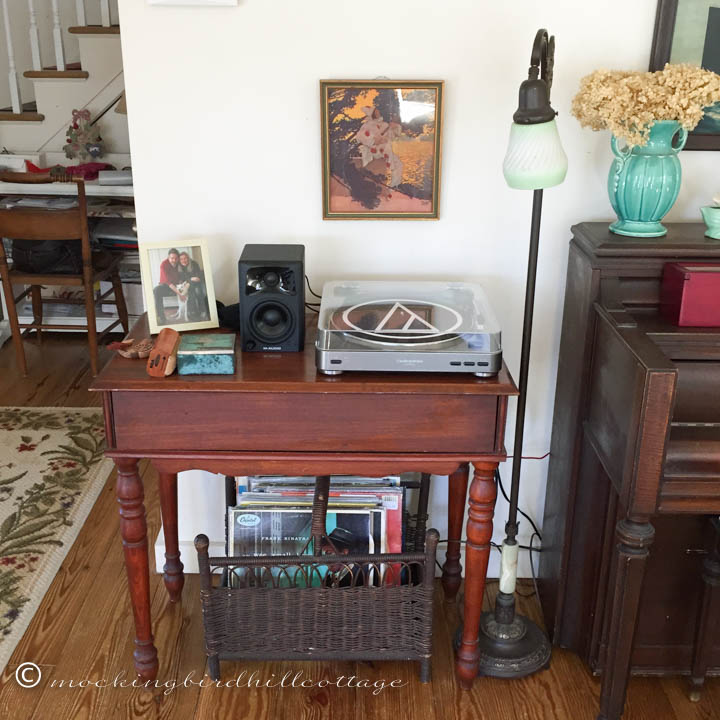 Music, Maxfield Parrish, Scout…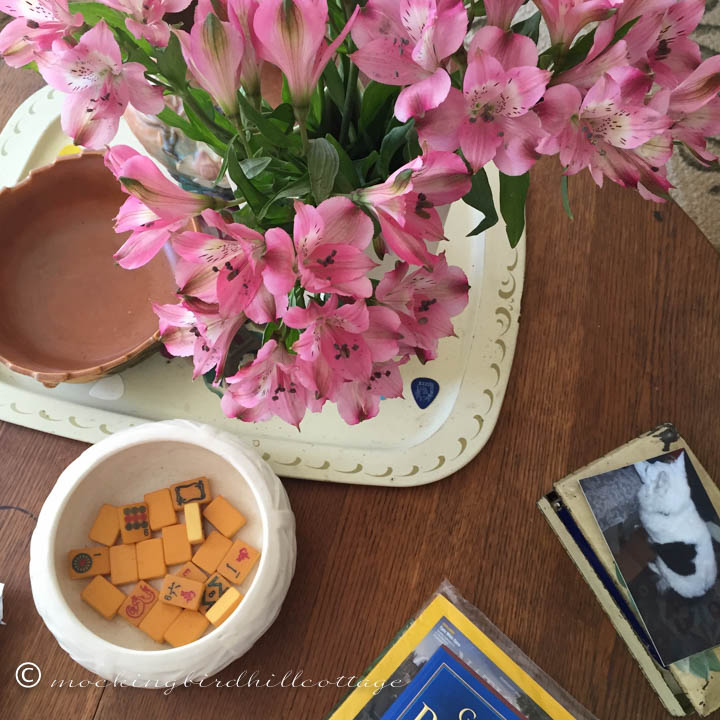 Coffee table.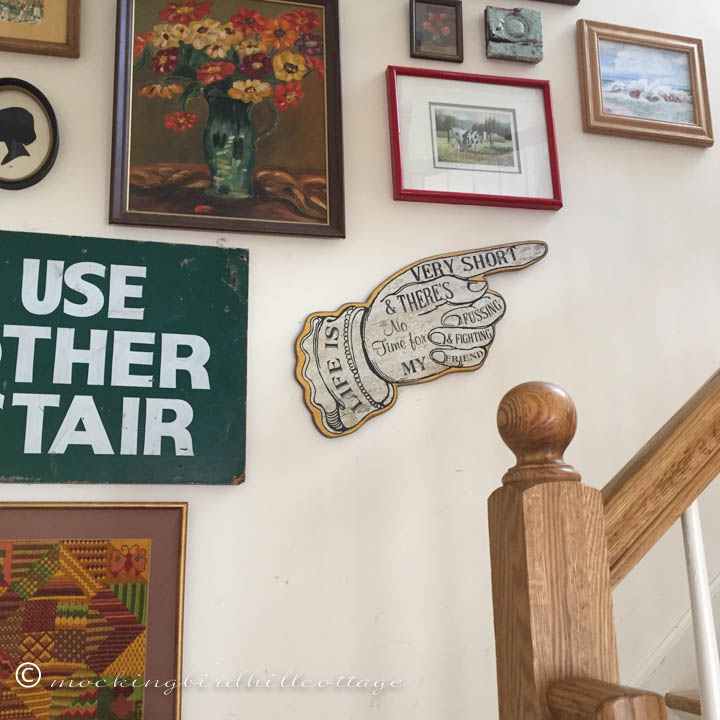 Art climbing upward.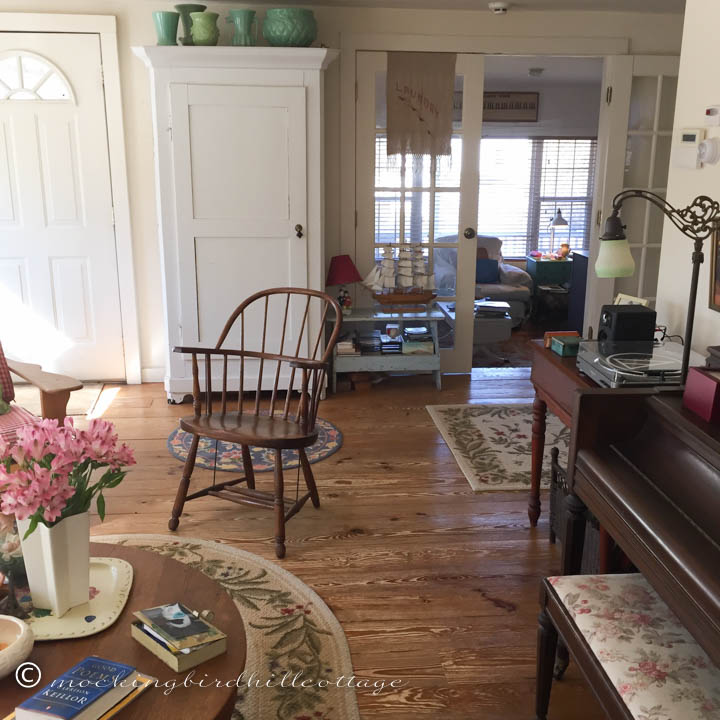 Looking toward the den.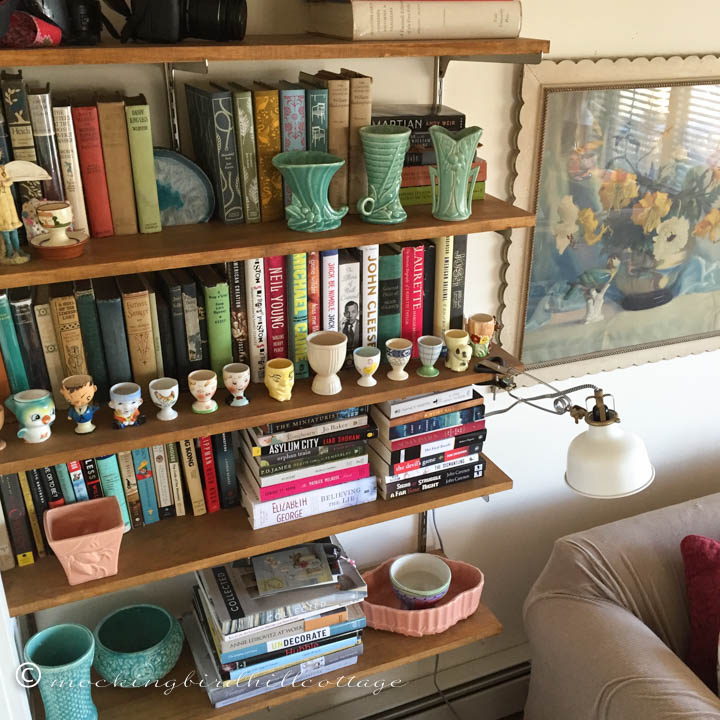 Books and pottery.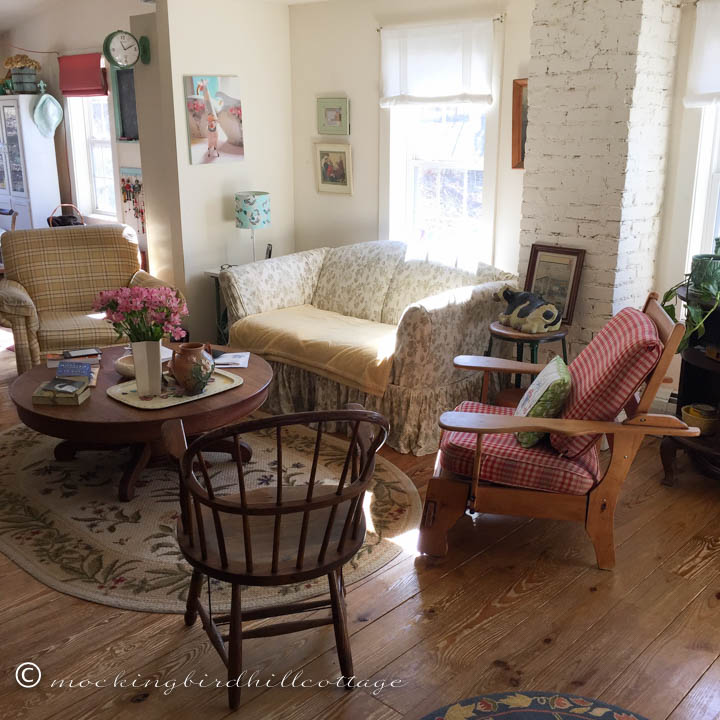 Living room.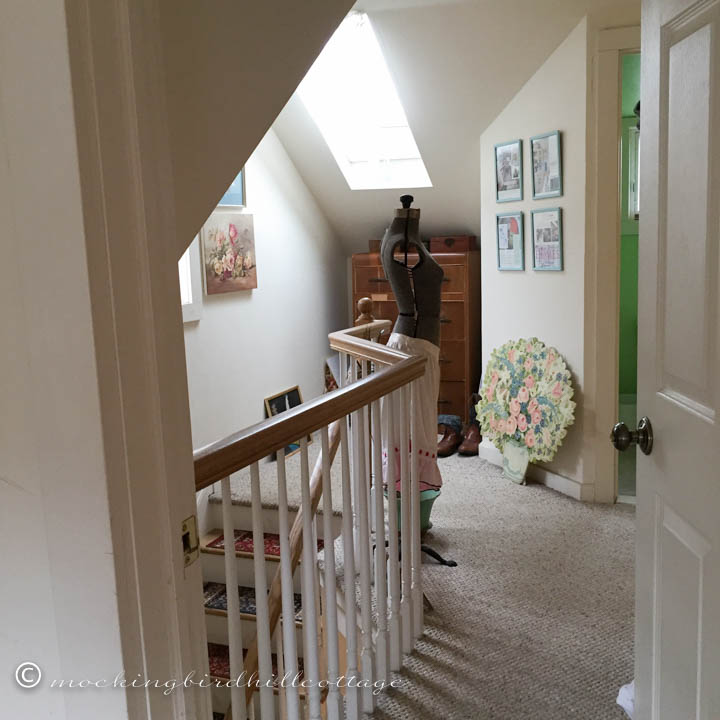 Hallway.
Paint, glue, tools.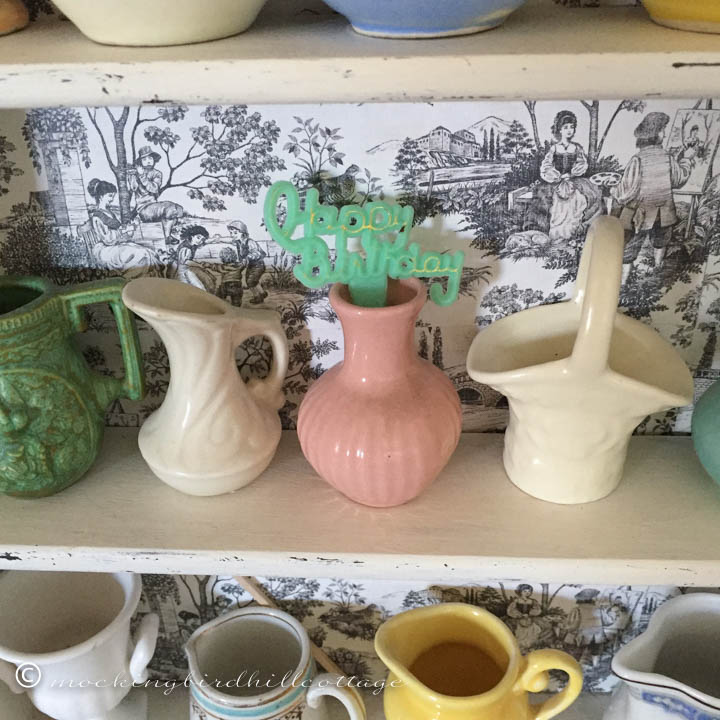 Miniature pottery.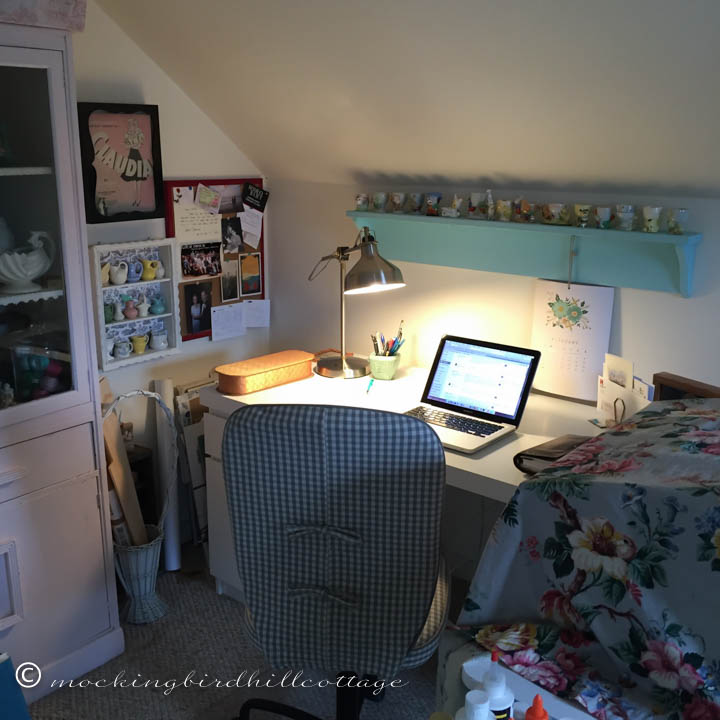 My little corner.
Painting by my dad, now hanging in our shared office space.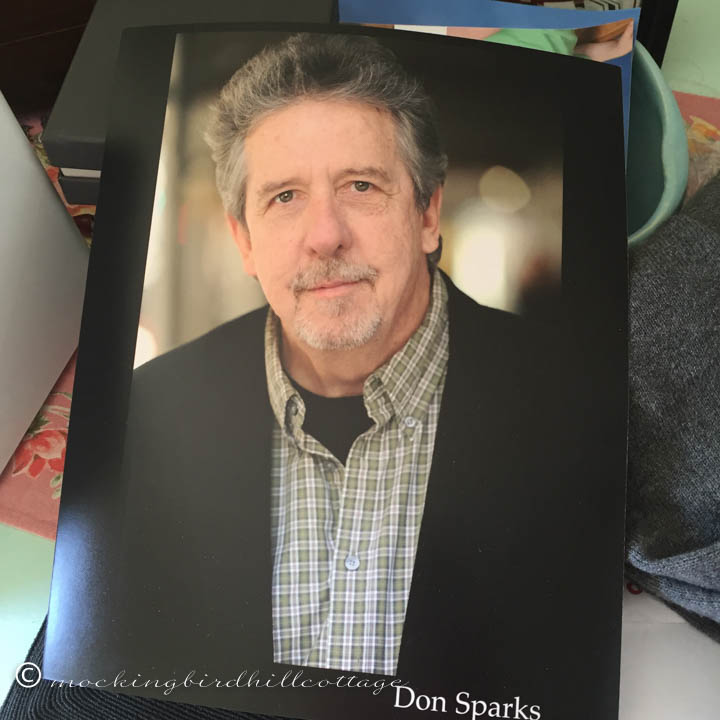 New headshot. Dreamy.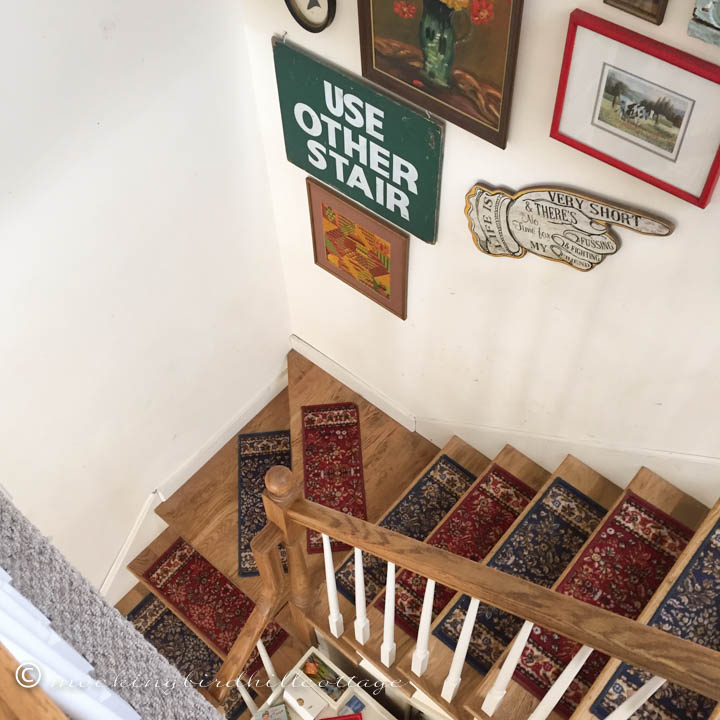 Stairway view.
I have plenty more where these came from. The cottage is providing enormous comfort and solace for me right now. The sunlight streaming through the windows makes me smile. I love seeing all of our treasures; tucked into corners, on shelves, on the walls.
A minimalist I am not. Though I can look at minimalist interiors with an appreciative eye, they are not for me. I've lived a life. I've hunted and gathered. I've found treasure and I've made things. Everything here tells a story – our story. So as I sit here in my chair or walk around the cottage, I am thankful for all of this evidence of a life lived, of a house finally found, of our life with our dogs, of music and art and literature, of whimsy and joy and color and texture. A nest that wraps its arms around us, where splashes of color and well-loved furniture and objects catch the attention of a wandering eye and bring a much-needed smile to one's face. Shelter from the emotional storm.
Happy Saturday.