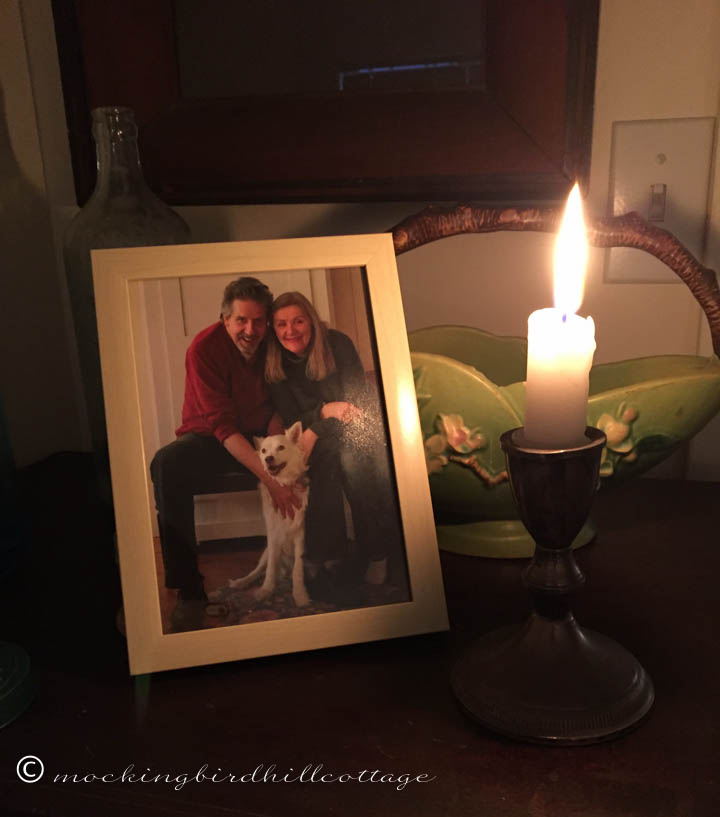 Oh, my sweet, sweet girl.
I don't know what to write. I don't know how to describe the depth of my grief.
I can't.
The hardest decision ever had to be made yesterday. I knew when I arrived back home on Saturday. But I wavered because I woke up the next morning and thought: it's a new day and all will be well. But it wasn't. I called my sister on Sunday and cried with her. Don and I talked about it several times over the course of those 48 hours, but yesterday morning, he knew as well.
We had to let her go. We were with her, holding her, telling her we loved her, telling her it was okay to go, to be reunited with Winston and Riley, to see my parents, to see Don's parents. That she would be loved and cared for. That she would be free of pain and would be running and jumping and pouncing once again.
I said the same thing to Don that I said when we lost Winston, and when we lost Riley: "Who will take care of her the way I do? I'm her mom." That's a cry that comes from the deepest part of me, from a place at my very core.
And Don kept saying over and over how much he loved and adored his daughter. Oh, he was a wonderful daddy.
Because we are not people who say our pets are 'like' family. They are  family. They are our children, just the same as any human child would be. There's no difference. We also don't say they are our fur children/babies. They are simply our babies, our beloved children.
We lost our child yesterday.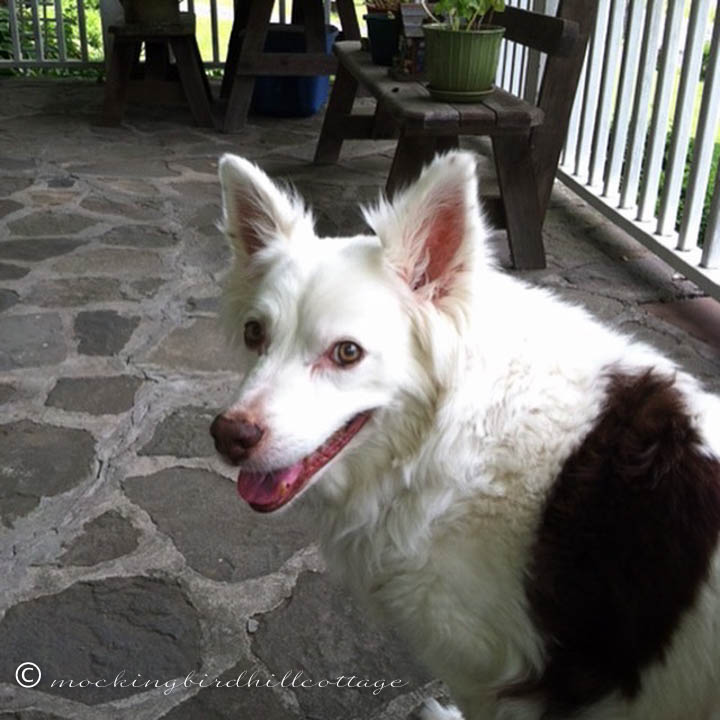 We lost our magic girl, the girl who taught us what true joy is.
To say we're devastated is putting it mildly. We don't know what to do, how to go on, or how to even imagine a life without her. This morning is the first morning in 16 years of living with our girl that she wasn't there to greet one or both of us.
Yesterday we cried until we could cry no more. Today – more tears. And so it goes.
The house is unbearably quiet. What do you do after you've listened for any change in breathing, any moan, any sound that might mean she needs help getting up? What do you do when every moment of the last several months has been about helping her? Don, especially, in these past few weeks with me gone, spent all of his time tending to her, helping her maneuver around the house, helping her outside, watching her every move. Listening to every sound.
Oh, she was brave. And stoic. And still our girl, though she was a shadow of what she once was. I knew that her spirit was still there. Just as I knew my mother's spirit was still there, though it was trapped behind the haze of dementia and old age.
I don't know what I will do.
Don and I met in 1994. We moved in together in 1995. One week after moving in together, we adopted Winston. And we've had one or more dogs ever since then.
In our 21 years together, this is the first time we have not had a beloved child living in the house with us.
I think everyone grieves differently, and there are no rules about the process. We are incapable of going right out and adopting another animal. Impossible. We need time to grieve.
We also made a decision in the last year to wait a few years until we adopt another dog. Starting with Riley's illness, the onset of which must have been 8 or 9 years ago, every decision we have made about work, what jobs to take on, where we could go, how long we could be away from home before we needed to get back – usually only a few hours – has been based on the needs of an ailing Riley and an ailing Scout. As they got older, we didn't trust a pet sitter to take care of them in the way they needed. It was all too detailed, too intricate, and no one but Don or me could do it the way it needed to be done. We haven't taken a vacation together in years. When one of us had to go out of town, the other had to stay home. I couldn't go with Don when his dad died. Don couldn't go with me when my dad was dying.
It's okay. We were honored to be their caregivers. We wouldn't have traded it for anything in the world.
We need a break.
But who will I mother?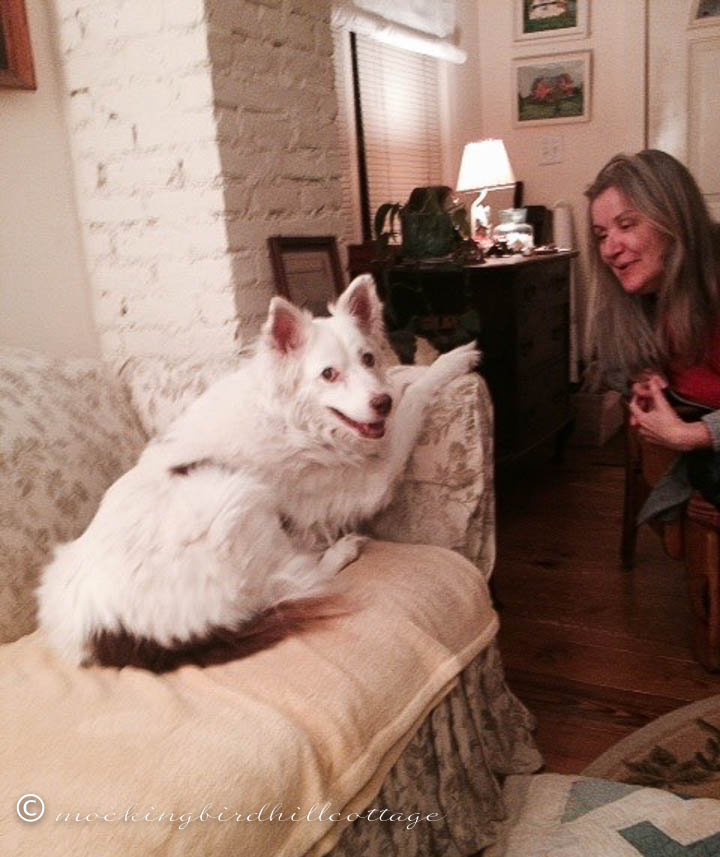 This was taken by Don just about a year and a half ago. Oh, how I love her.
I know you all loved her, too. Thank you for your words of condolence, your loving thoughts and prayers sent our way. Scoutie was undoubtedly one of the stars, if not the  star, of this blog. She was a star in our life as well. Everyone who ever met her was enchanted by her. She was LOVE in the form of a border collie. She never met a stranger. She was our teacher. She was always up for any adventure. She was a blessing and a guide.
No dog is more special than another and I've loved all of the dogs in my life with a fierce and everlasting devotion.
But she was magical. And today, we're sadly lacking in magic.
I have to go back to Hartford today, though Darko wrote me to say I should take whatever time I need. But I think work will be good for me right now and I have a responsibility that I take seriously. Don tells me he will be okay here by himself, but we've made a vow: If he needs me, he is to drive to Hartford. If I need him – the same.
Too much loss in the past two years. I sometimes wonder if I'll ever feel whole again.
Posting may be sporadic over the next few days. I'll just take it a day at a time.
Thank you, my friends.