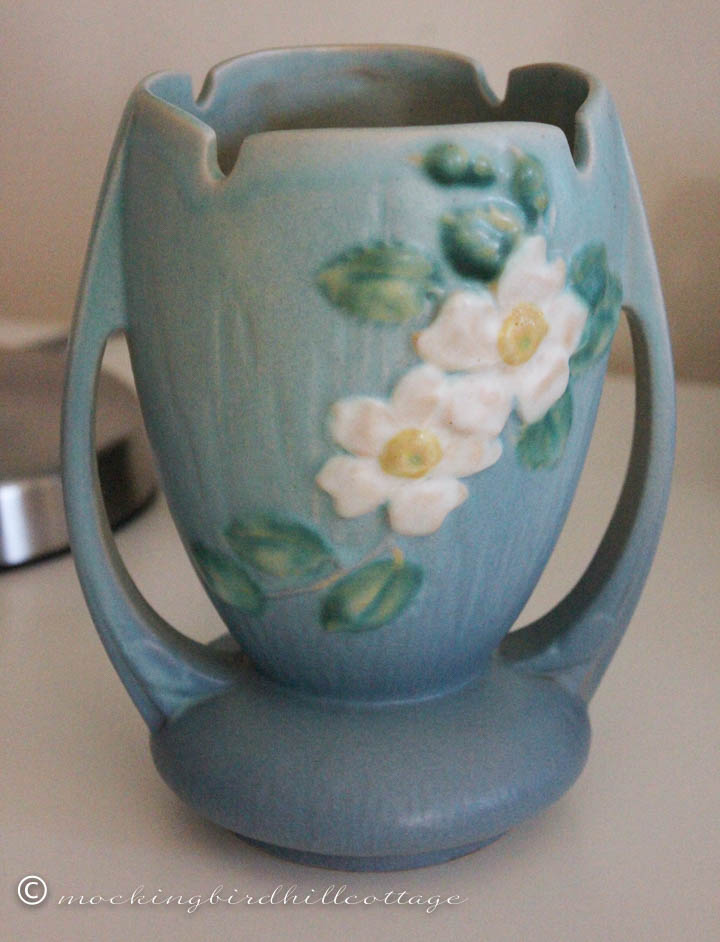 This is what happens when you're completely and utterly enchanted by something…say, Roseville Pottery…and you're sad most of the time and your back hurts and you're stuck in your chair and you need something to cheer you up. And you figure that this particular something, which is on eBay and is a new pattern for you, might be a neat addition to your collection. And then you are the only bidder, so, come on ! It's a no-brainer.
This pattern is White Rose. The vase is 7 inches high.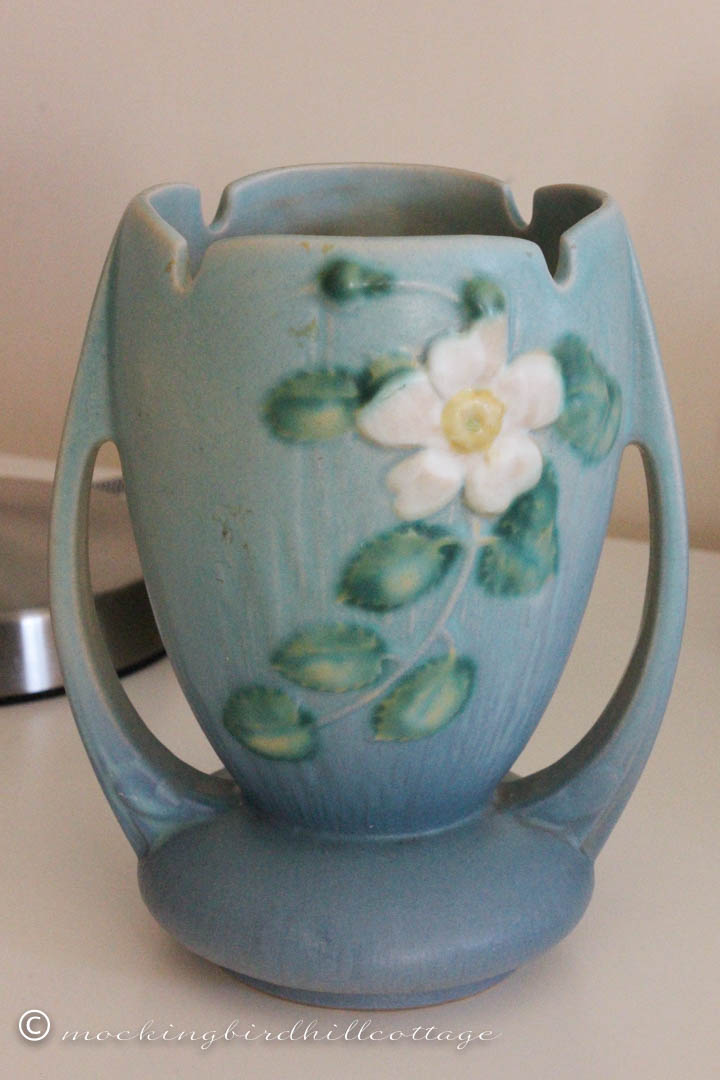 The other side. I really love the shape, which is different from any other piece in my collection.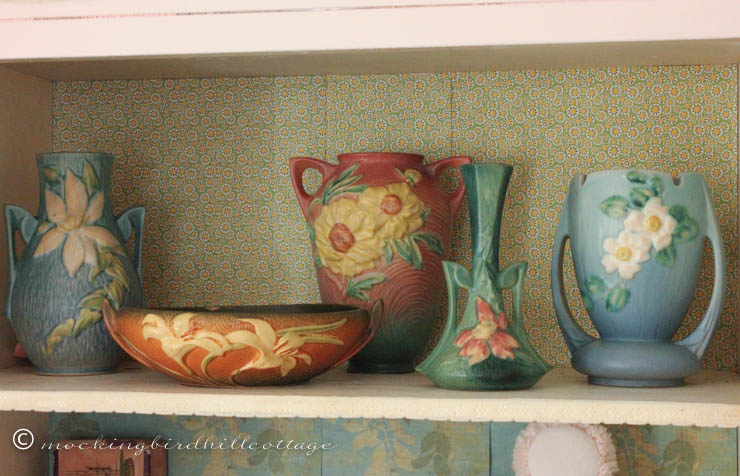 On the shelf in my office.
It's a wee bit of madness this infatuation I have with Roseville Pottery. And I fully recommend a little madness of this sort for everyone. It's so much fun!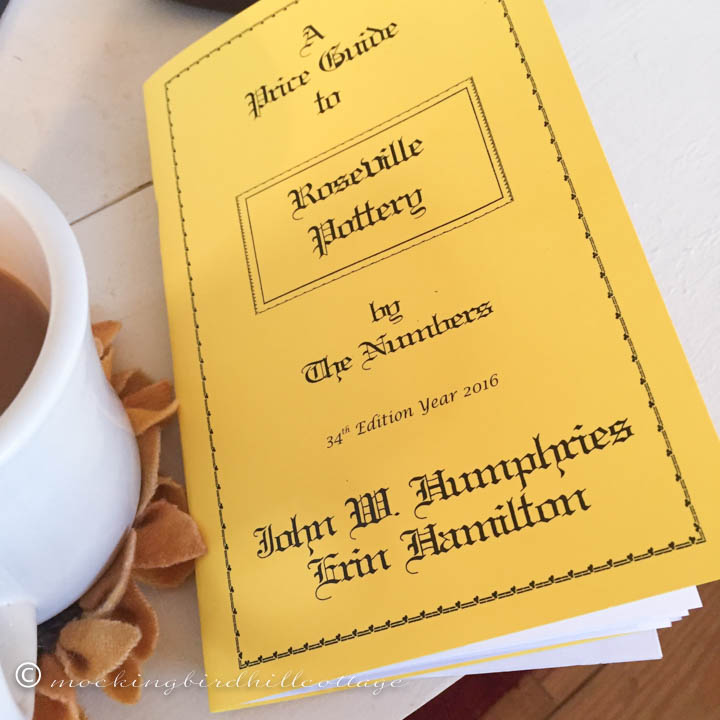 Also in yesterday's mail was the price guide for Roseville that I ordered through Amazon. It's clearly self-published and simply lists prices by the numbers assigned to each style and pattern. For instance, this particular vase has "Roseville – U.S.A" and the numbers 983-7 in raised script on the bottom. 983 denotes a specific vase in the White Rose pattern and 7 indicates the height of the vase.
No photos. Just updated, and that's the key, prices for every item in the Roseville Pottery line. The many reference books I already have are full of gorgeous and very helpful photos, but the prices are out of date. This particular little book is updated every year.
I couldn't help but check out the pieces I've purchased and the amount I paid for them against the price range given in the pamphlet. I'm happy to say I'm doing extremely well! Always less than half the amount given, sometimes much  less than that.
Check out the font used on the cover of the pamphlet. I must admit it makes me chuckle.
We're most likely heading to Florida sometime next week for a visit with my family. We need a break. We need sun and sand and the smell of the ocean. We especially need my sister and her family, including Little Z and Max, her dog.
It will be nice to have a little vacation. That's an understatement.
Happy Tuesday.