Home again.
We arrived home around 8:45 pm last night, after driving for two days and stopping for the night in North Carolina. Yesterday, as I was driving in the mountains of Virginia, what started as rain turned to snow.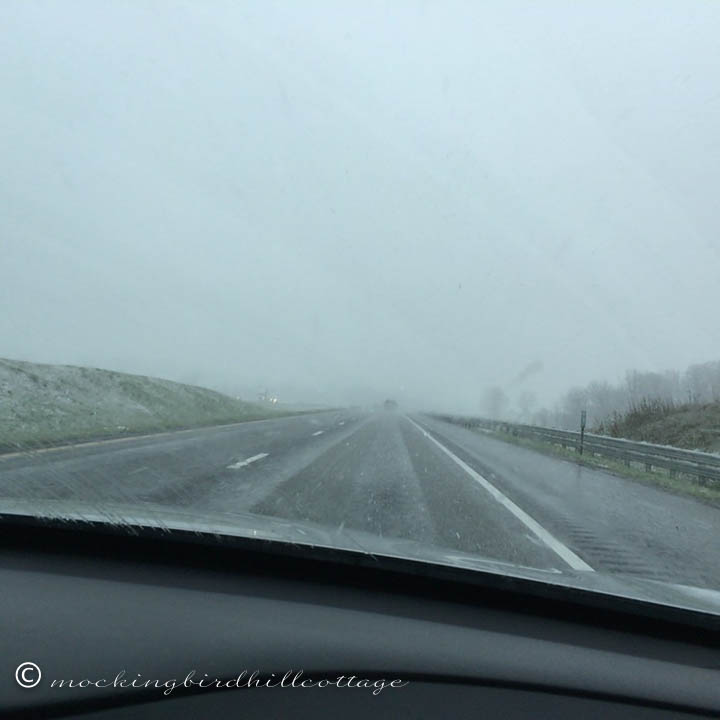 And traffic slowed to a crawl when the fog rolled in. That made for a few hours of dicey driving. But, by the time we reached Pennsylvania, the weather had cleared.
A few highlights from our last couple of days in Florida: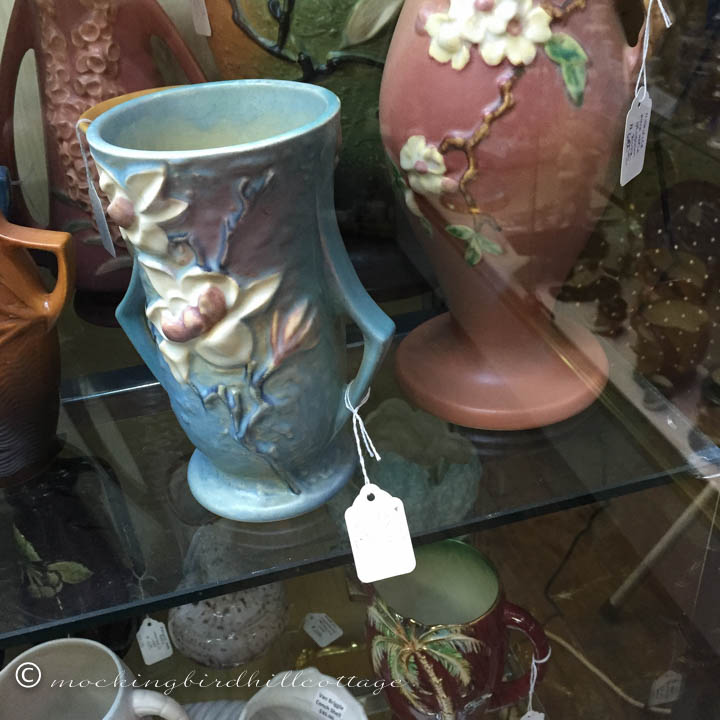 We spent a few hours in Tarpon Springs, famous for its sponge divers and Greek community. There are several antique shops there and there was quite a bit of Roseville on display.
For at least twice, sometimes three times higher than I could get it on eBay.
Ridiculous! I know that eBay can put shop owners in a tough position because of the great deals that can be found there, but pricing something like Roseville (and also some McCoy I saw on the shelves) at prices that are way over the top doesn't do them any favors. Why lose potential revenue? Dear readers: remember to do your research. Don't pay more than you should. I clearly and audibly said – I am an actress after all – that the prices were way out of line. Not in a snotty tone, I promise. Just in a having-a-conversation-with-my-husband kind of way. I think the owners should hear from collectors who know what they're talking about.
In a gallery: the most beautiful new pottery made by a company called Florida Faience. As you know, I love vintage pottery, but I have to admit I fell for these beautiful creations. (This picture doesn't do them justice, I'm sorry to say.) I am totally smitten and the next time I get back there, I will have some money set aside to purchase one of these pieces.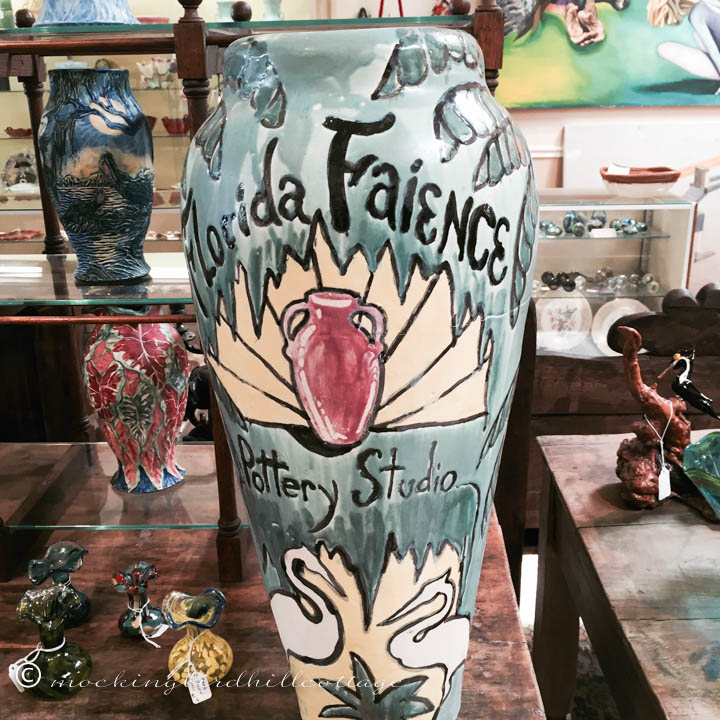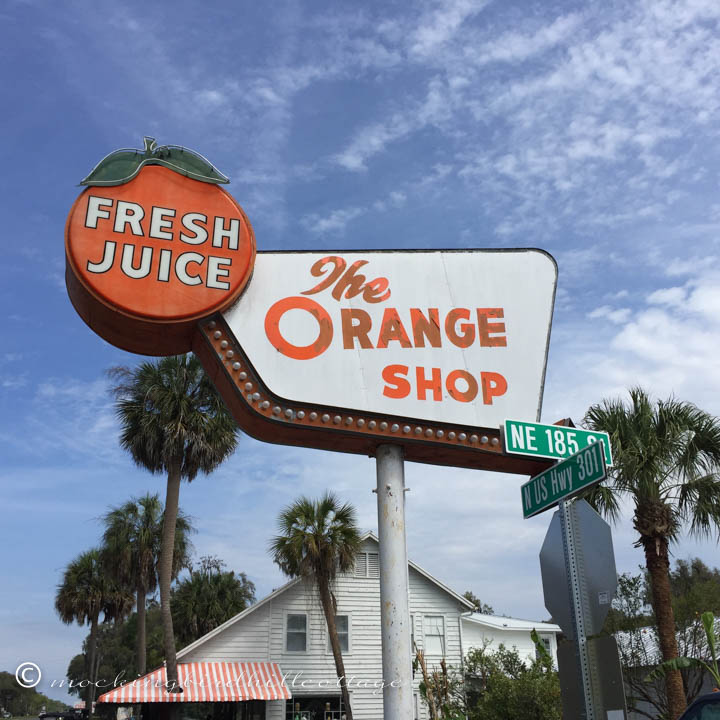 On the way up to I-95, we ran across The Orange Shop, a family owned business. The sign itself charmed us! So wonderfully retro. The owners have their own orange groves, where we stopped to breathe in the orange blossoms.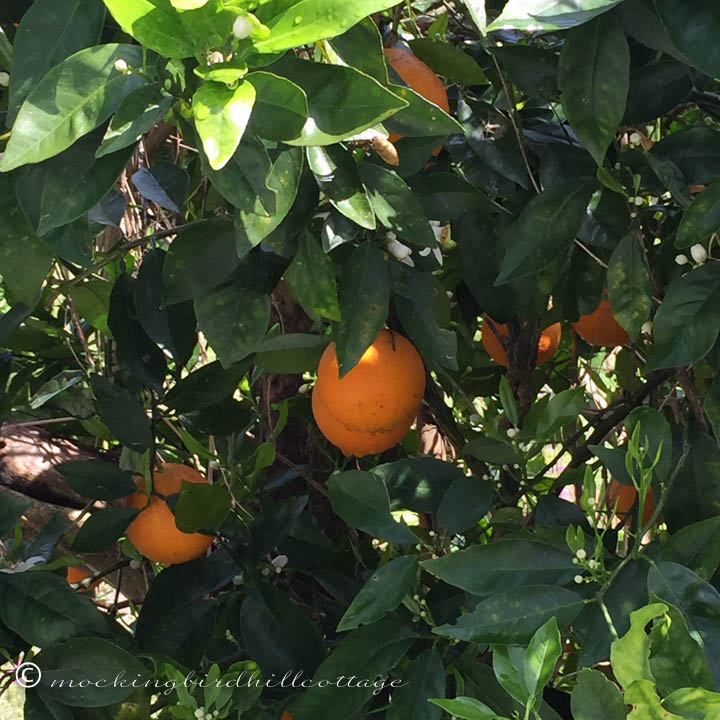 Absolutely heavenly.
We also bought a bag of oranges.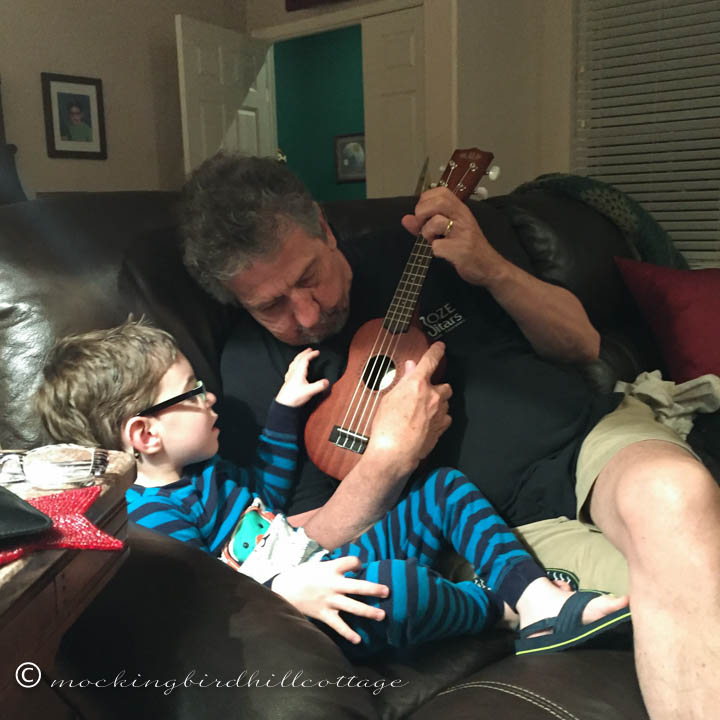 Another ukulele session with uncle and nephew. I could eat this kid up.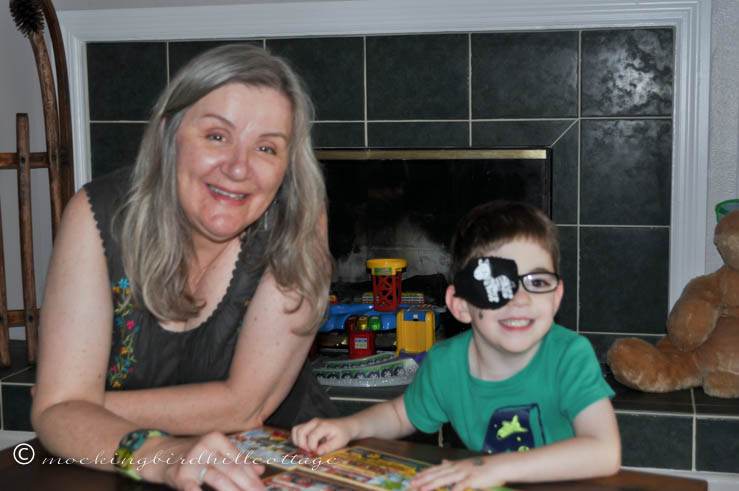 Little Z and me. He wears a patch for a couple of hours a day to strengthen his eye. Meredith made the patches. (He likes the zebra best.) Photo courtesy of Meredith.
I have so much more to say about Little Z and my sister and family. That's for later in the week. We had the most wonderful time. For two people who can't remember the last time we had a vacation together but know it's been at least 15-20 years, this was a dream come true. Surrounded by sun, sand, sea, family and love, it couldn't have been better.
We were very happy to see our little cottage waiting for us last night.
Happy Sunday.