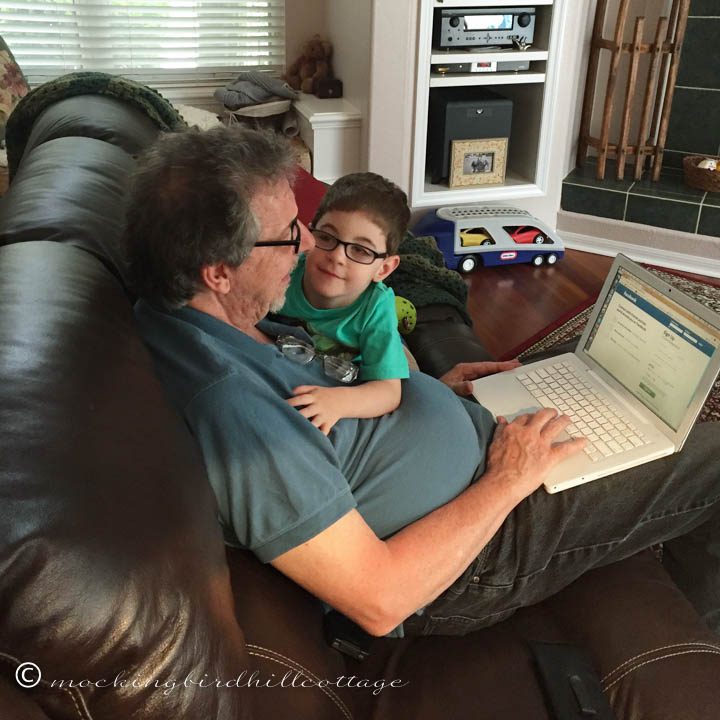 What can I say?
Two of my favorite guys – and they're adorable.
Yesterday was a nicely low-key day. We stayed home, rested up and played with Little Z.
In the evening, the family (John and his siblings, my nephew and his girlfriend, along with my sister and Little Z, Don and me) gathered and had dinner together. Lovely evening.
Today? I'm not sure yet.  A beach somewhere, I'm sure.
I hope you don't mind, but I don't really have the time to reply to comments while I'm here. (But I read every one!) I'll get back to that when I'm back home.
Happy Monday.