We woke up Tuesday morning and were chatting about the upcoming trip. It was a beautiful day. Don, being a spontaneous guy, suggested we leave in a few hours instead of waiting until Wednesday. I said yes. (Very unlike me!) So we headed out around noon on Tuesday and it's now Thursday.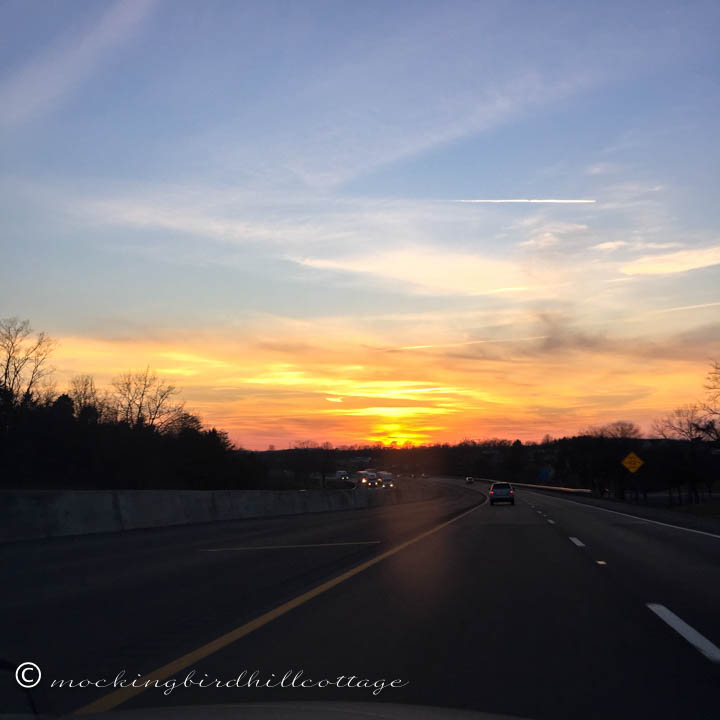 It's been nice, but tiring. We didn't sleep much the first night on the road, so we were going on less than four hours of sleep yesterday. Exhausted is putting it mildly. Still, we soldiered on, debating whether to take one highway or the other. I wanted to see Asheville NC, so we went a bit out of our way to head up into the Smokies and visit.
It was disappointing. Now, let me say that we were really, really tired. And it ended up being around 5:00 pm when we got there. We were hungry and cranky. And we didn't have time to see the Biltmore Estate or the Grove Park Inn, both of which I would like to see someday. Asheville was just plain bigger than we had imagined. I don't know what we were visualizing, but something smaller and charming and tucked into the mountains? We drove around the downtown area and I could see there are a lot of neat shops and restaurants. Someday, when I'm rested and I have an entire day to explore, I think I'd like it. But I'm not real big on going in a lot of shops, so who knows? Anyway, I ended up feeling guilty that I had taken us so far out of our way to go there.
Although, we both mentioned that it looked like a place in which we could quite happily live.
We ended up spending the night outside of Spartanburg, SC. Don's still sleeping so I thought I'd grab a chance to get online.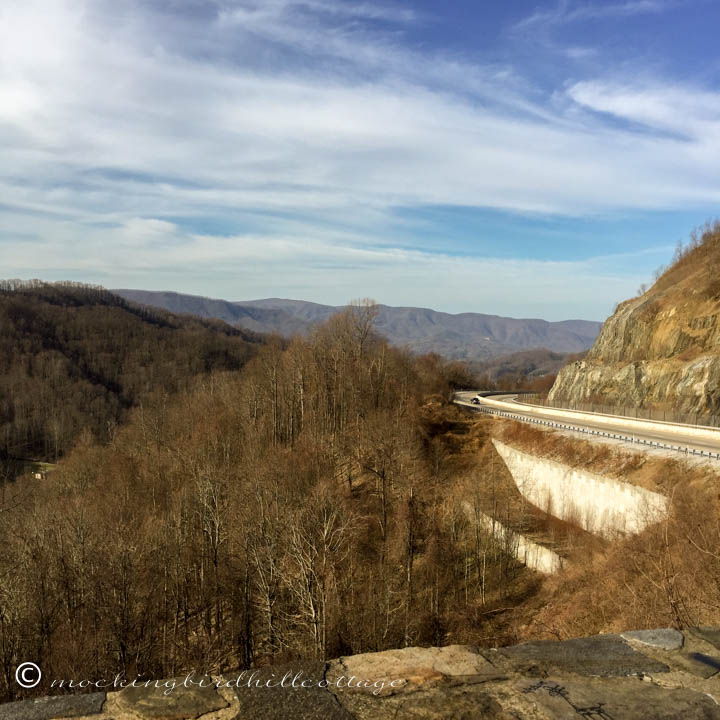 A scenic overlook in the Smokies. Lovely view. We, of course, have mountains within spitting distance of our cottage, so this view is not unlike what we can see when we go hiking. The Smokies are beautiful; I can only imagine how lovely they must be later in Spring.
The farms and beautiful, stately farmhouses that we've seen along the way, the cattle grazing on the rolling hills, the beautiful barns – all of that is just gorgeous.
At two different points, we saw the Confederate flag on display. Not a smallish version, no, a huge flag on a giant flagpole, flying rather defiantly so that all who drove by on the Interstate could see it. This Northerner found it rather shocking. Oh, there's some yahoo who lives near us who drives by with a Confederate flag flying on his car aerial (can't imagine why he's living in Upstate NY) but that's the closest I've come to what I saw yesterday. In the current political climate it seems rather like the flip of a giant finger. Unsettling. As is so much going on today, but that's another post.
The day before we left, I walked around the property to see if there were any signs of 'green.'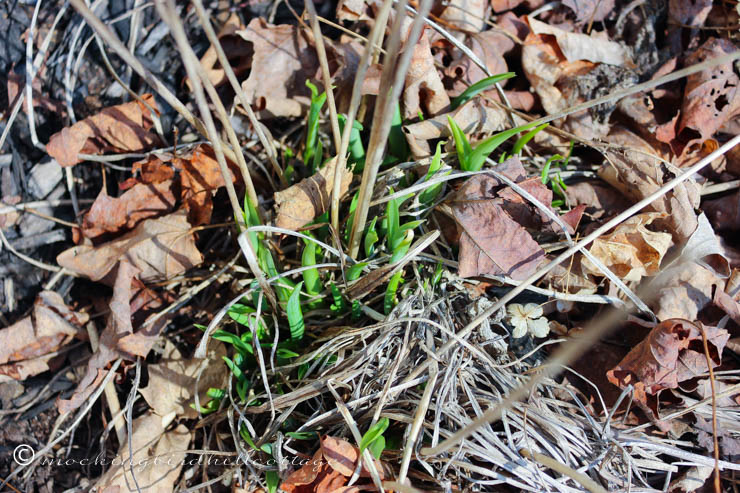 Huzzah! Day Lily shoots.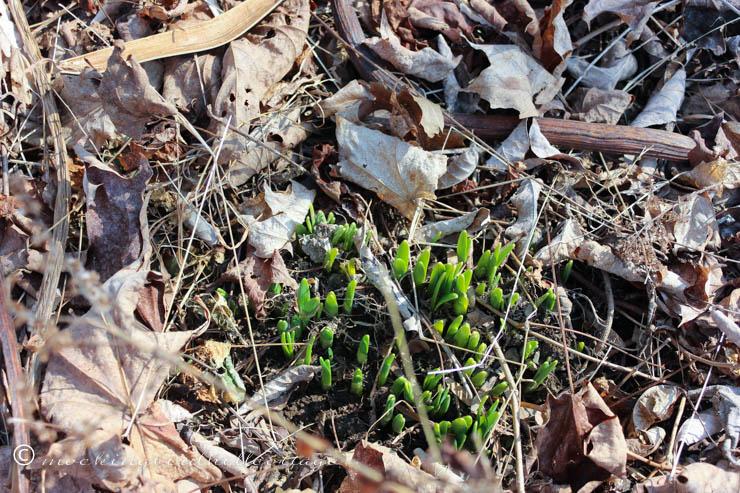 Daffodils.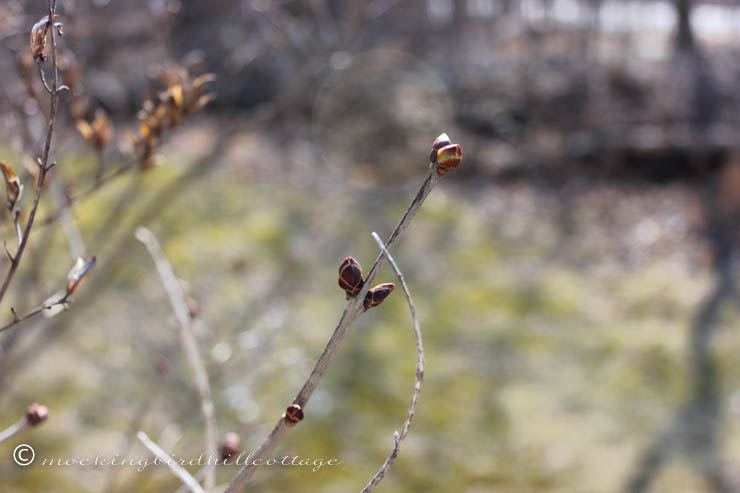 Lilac buds.
The weather back home is very warm for this time of year. It should reach the mid-seventies today. It will be interesting to see what all of this looks like when I get back.
We will get to Meredith's either today or mid-day tomorrow.
Depending on when Don gets out of bed this morning.
Happy Thursday.