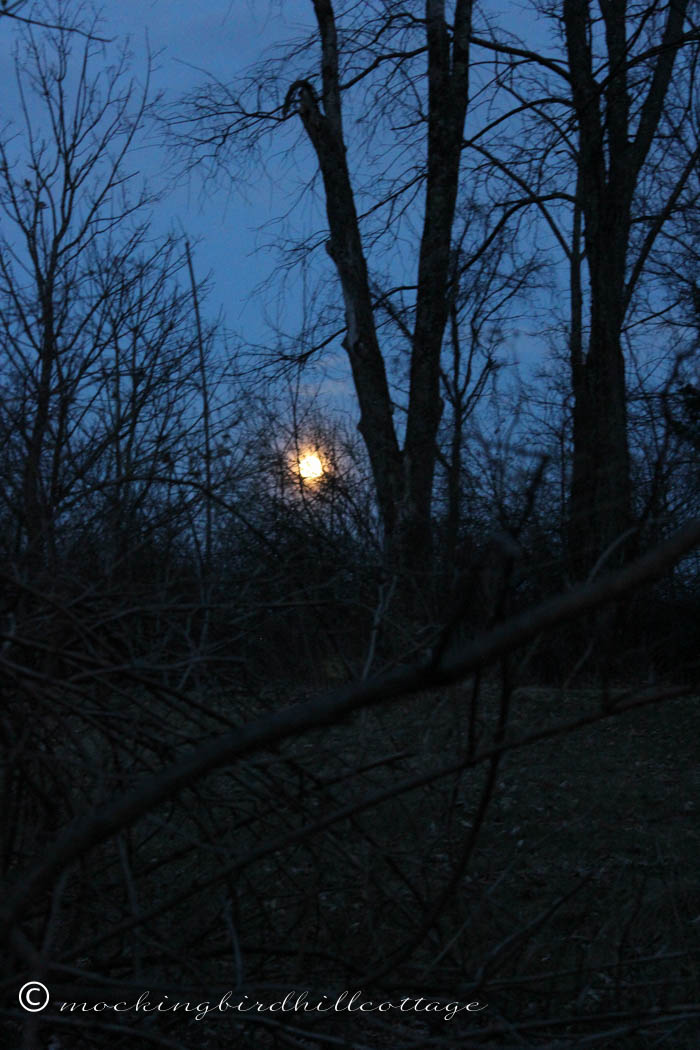 Last night's moon rising over the back forty. It was so beautiful!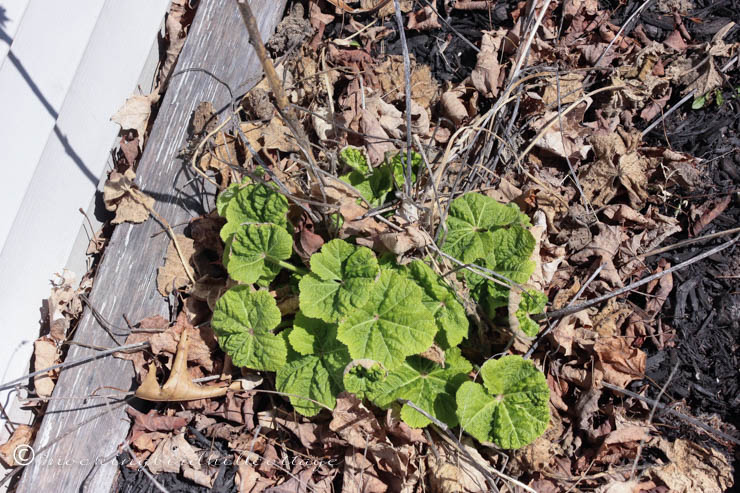 • Dare I hope that the self-seeded hollyhock is coming back? It sure looks that way.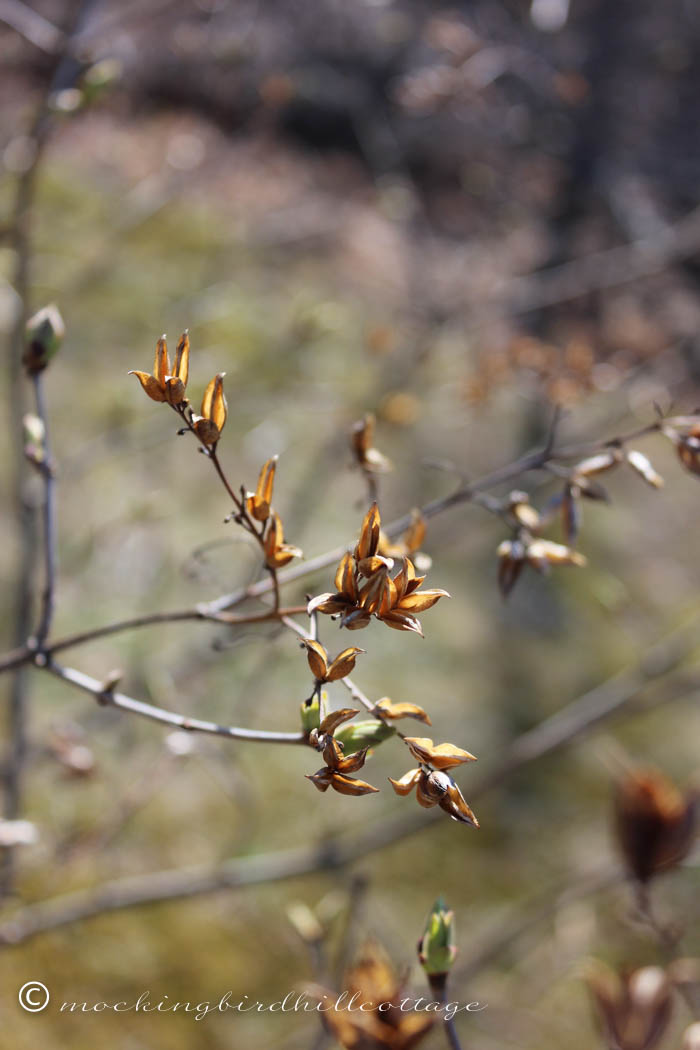 • Checking in on the lilac bush: leaves and buds.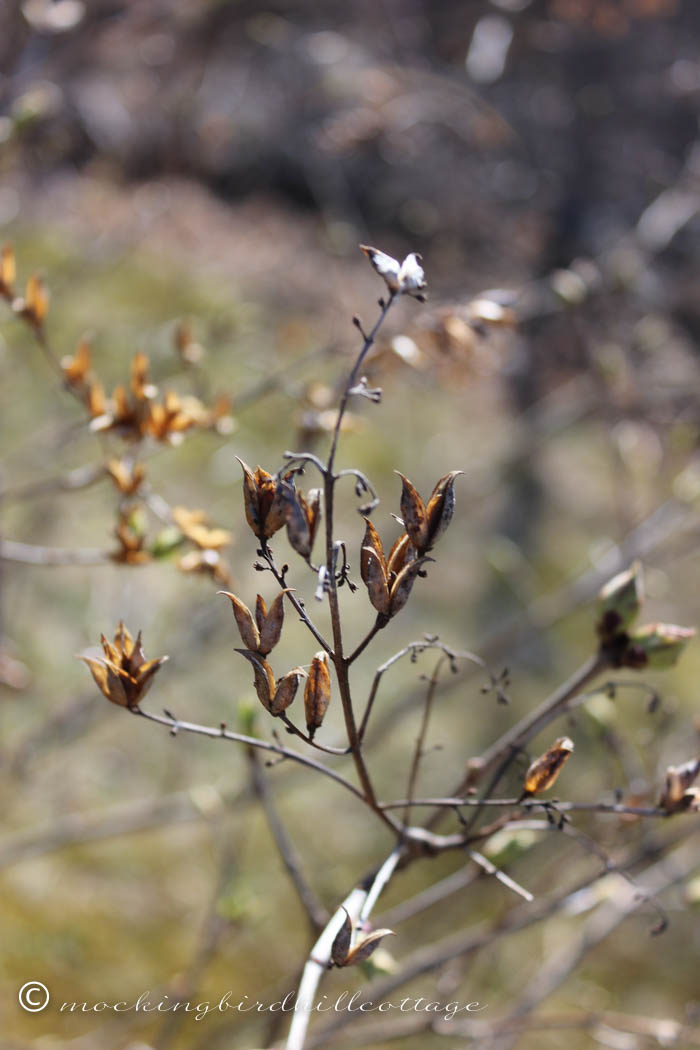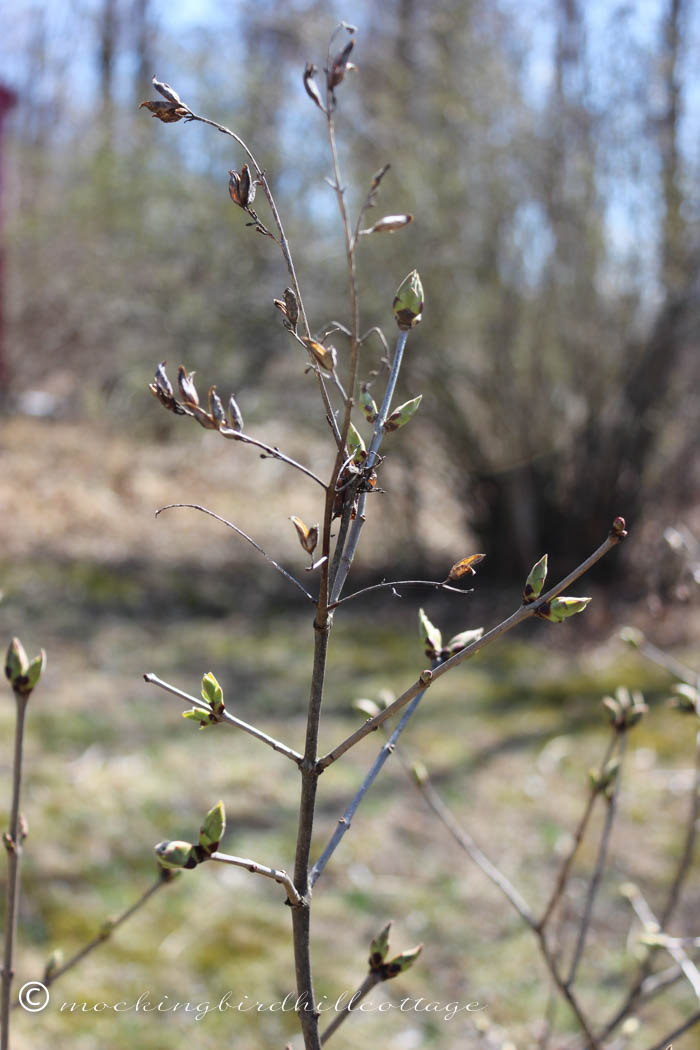 • I know the calendar indicates that Spring has arrived, but I always check my gardens to confirm that fact. The Day Lilies, Sedum, and Catmint are all showing new growth. But it's not yet time to uncover the garden beds, which are covered in leaves and mulch. In a couple of weeks, yes. But not yet.
• We went to the bookstore yesterday because I wanted to find an adult coloring book. Don already has one, courtesy of my sister. More colored pencils were purchased at Michael's. As I walked around the bookstore, I saw two books that have just been published – both by rather well-known 30-ish bloggers. They are beautifully designed and I'm sure the authors are thrilled, but once again, I looked through them and saw nothing I didn't already know. They're supposedly full of tips and helpful ideas about decorating (in one case) and living a simple life in a small apartment (in the other.) I can only conclude they are meant for a younger generation of readers who haven't yet discovered these rather rudimentary facts. I must confess, I don't get it. I suppose it's part of the cycle of life.
I guess there's nothing new under the sun?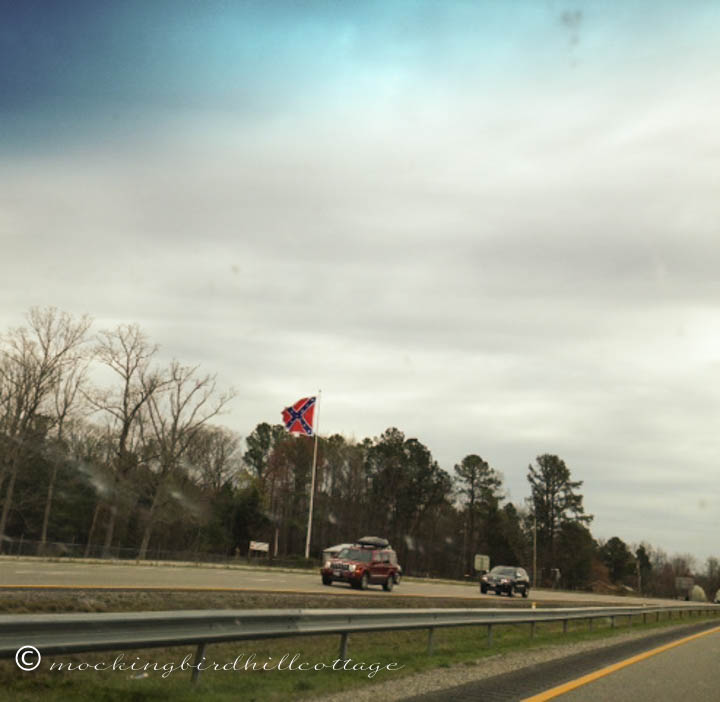 • From our road trip: Really? 
This was in Virginia and I thought I saw a sign that said something about the Confederate States of America…so maybe it's considered a historic site.
Nonetheless…
• For Meredith, who didn't like yesterday's picture which showed her in pajamas (not that anyone would have known that.) Here's one you took of me  in my pajamas with Little Z. It's blurry, but now we're even.
• I usually showcase my eggcup collection on the blog at this time of year. This year, I've been sharing a few favorites on Instagram. You're welcome to follow along if you're not already a follower. Click here.
• But all this seems trivial when I think of the tragic events in Brussels. My heart breaks for all those who have suffered loss and who saw things they should never have to see. Prayers and hope for peace. That's all I can say.
Oh, I can say one other thing. Seizing on that tragedy and using it for fearmongering in order to drum up votes? Despicable.
Happy Wednesday.