Yesterday, as I was wandering around the downstairs, I thought I heard someone talking.
But Don wasn't home and it wasn't me, so how could that be?
Curious, I tried to find the source. As I moved nearer to the den, the voice grew louder.
I might have guessed. It was Caroline and she wasn't happy. Once I got her to calm down and speak clearly, I understood. Apparently all these posts of mine about Roseville Pottery and my growing collection have ticked her off.
"Where are the photos of my  Roseville? And why do I only have four pieces?"
"Well, Caroline," I said, "The answer to your second question is simply that it's very, very hard to find miniature Roseville Pottery. There is only one source and I think I've found all I can find."
She wasn't happy.
I quickly interjected, "But I can take a few photos of your Roseville and some of your other pottery. I'll post them tomorrow, okay?"
This seemed to do the trick. At least, for now.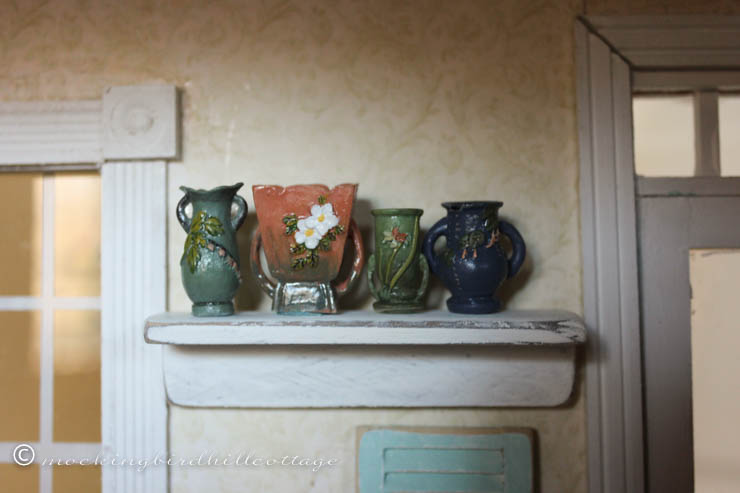 There you go, Caroline. She does have some pretty pieces, doesn't she? Like me, she prefers to display them, rather than actually use them to hold flowers. "They're works of art," she says. "They don't need flowers."
Left to right: Bleeding Heart vase, White Rose vase, Columbine vase and Fuchsia vase. (These are exact replicas of life-sized Roseville vases, by the way. I looked them up in my reference books.)
She urged me to take more pictures.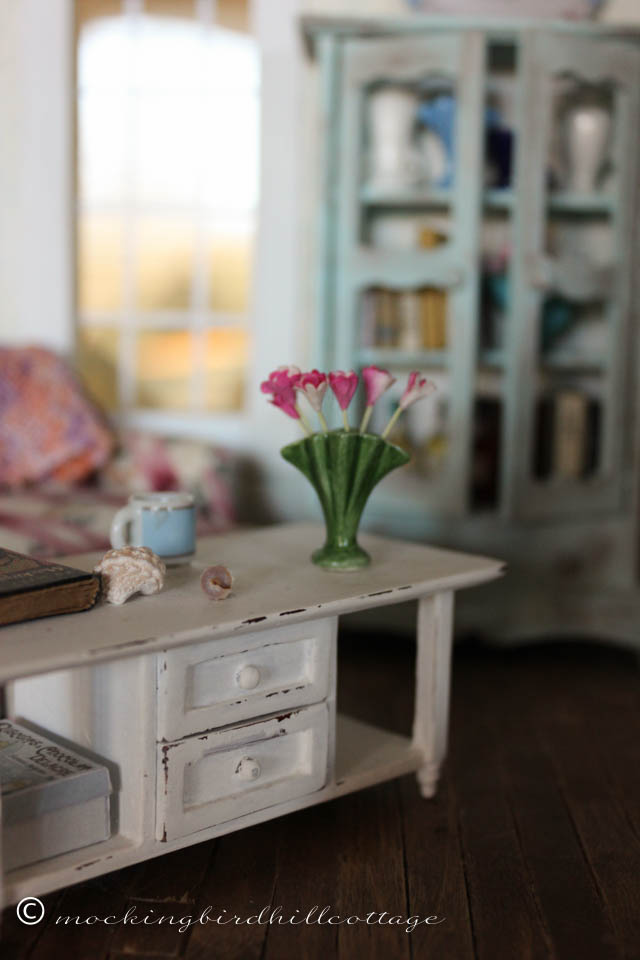 She loves this vase in the den. Barbara gave it to her.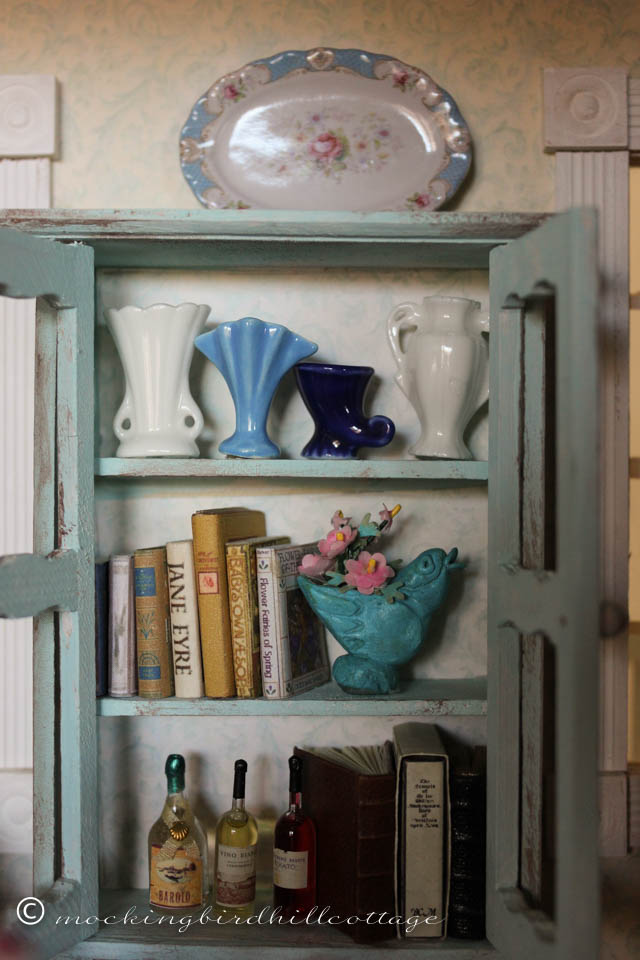 And she loves the pottery in her cabinet. Although I should urge her to straighten that cream colored vase on the right. It's going to tip over.
Am I stating the obvious here when I say that Caroline seems to be modeling her collection after mine? Right down to the Singing Bird? They say imitation is the sincerest form of flattery. I guess I should be flattered.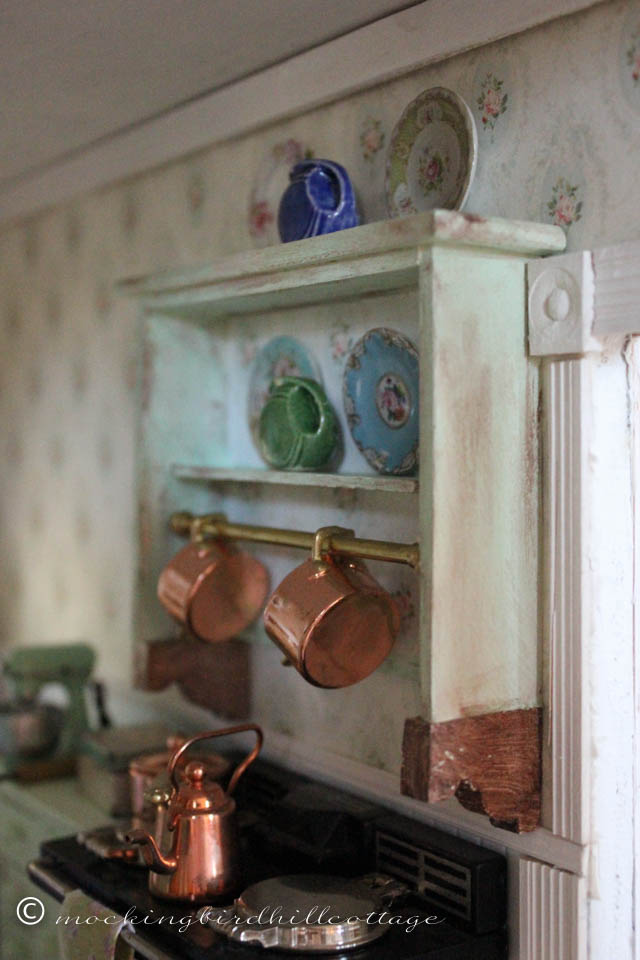 I used to have a couple of these Fiesta pitchers. I regret selling them.
Hmmm. I wonder if I should collect them again?
Then it would be me copying Caroline who originally copied me. If you know what I mean.
I wrote a post about beloved children's author Beverly Cleary's 100th birthday, which was yesterday. I'd love you to come by and share some of your favorite Beverly Cleary books with us.
Happy Wednesday.