Yesterday was a hard one, as was expected, and when I found some of Scoutie's white hairs on my flannel shirt, I lost it – sobbing in my husband's arms for all the loss we have endured over the past two years.
Sometimes I think I'll never be quite whole again. I know you understand. I move forward, doing what is necessary, trying to endure – and for the most part, I do endure, I do move forward. But there are periods of grief and despair. That's just the way it is for now.
So let's look at something pretty. My little crabapple tree has bloomed again.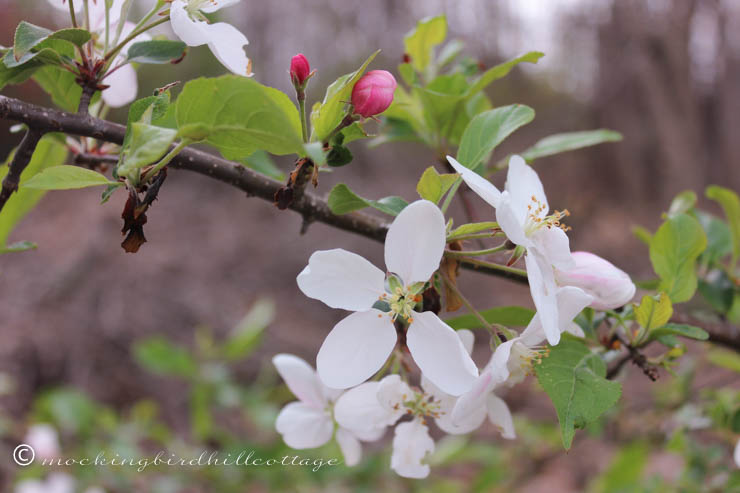 Is there anything prettier? Delicate pink buds that open as lovely white flowers.
This tree is over on the edge of the property and getting a photo or two involved climbing over fallen branches, avoiding pricky wild roses – it's quite the challenge.
As always with these beauties, the bloom time is short. I guess that makes it all the sweeter.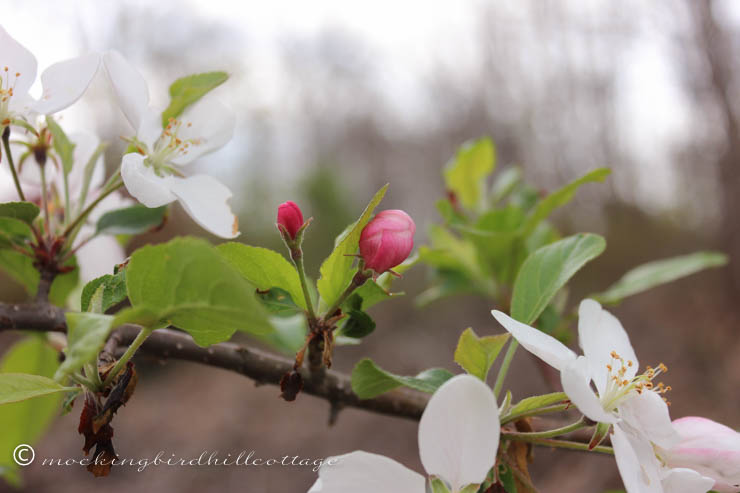 Everything else around here, save for the Flowering Quince, is still coming out of the ground so it will be a while until I see any blooms.
And for those of you who either never saw or forgot about the curved roof of the Top Secret Project, here it is: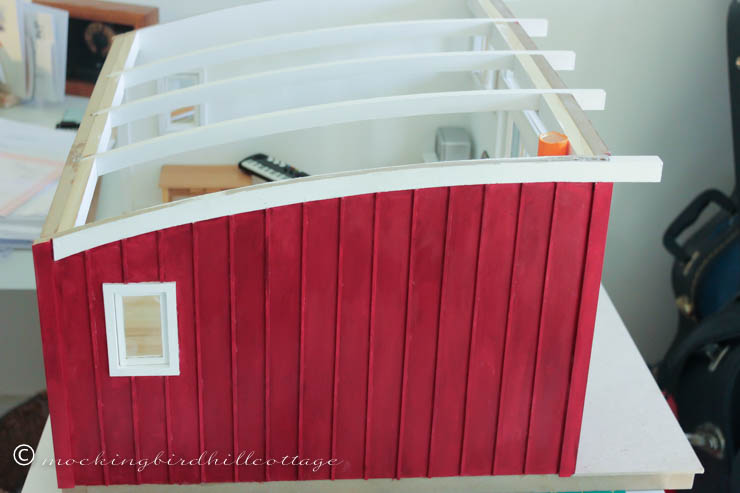 See what I mean? It presents a problem. Can you shape plexiglass? I fear that is not in my skill set.
In other exciting news, I got a new pair of Muck Boots for working in the garden and around the property, after making do with some that I had grown out of and were wildly uncomfortable. Love my Muck Boots!
We have a wildfire on the top of our mountains that has been raging for two days. Send a prayer for the safety of the firefighters and all the animals in its path.
Happy Monday.