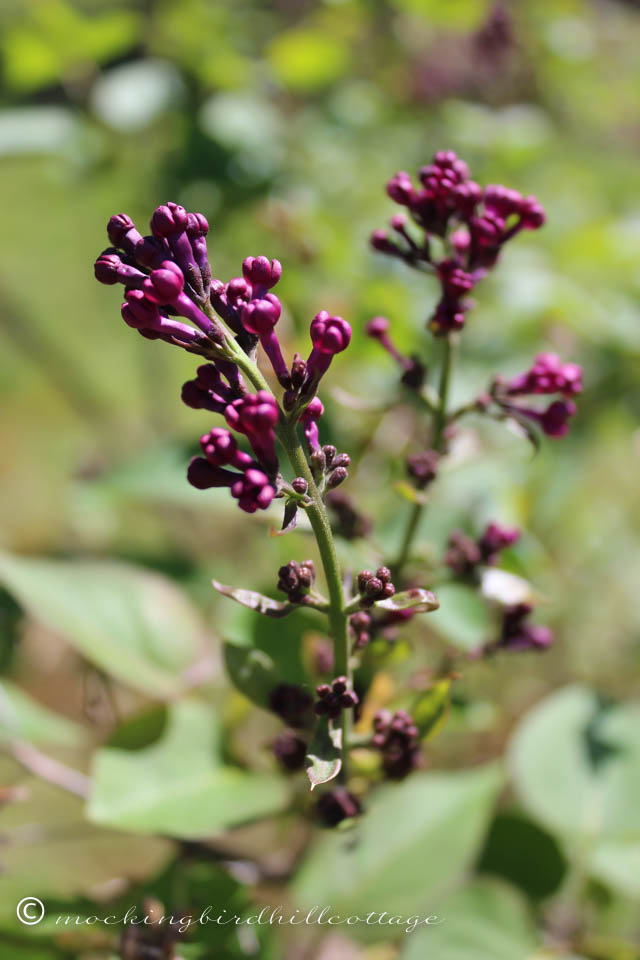 So close. I expect them to pop any day now.
My plans to head into NYC were changed when the director of the project (whom I have never met) decided he was going to 'pull back' on the accents the actors were using, so he wouldn't need my help. That's fine, though I lose some potential income. I laughed a little, however, because asking an actor to pull back on a dialect or accent without telling them specifically what to change or how to change it is problematical. You have to give them specific sounds to change so that they're not put in the awkward position of having to 'soften' something. Oy.
I worked on miniatures for a bit yesterday afternoon. Today? Mowing day. At this time of year, the grass grows so quickly that we have to keep on top of it.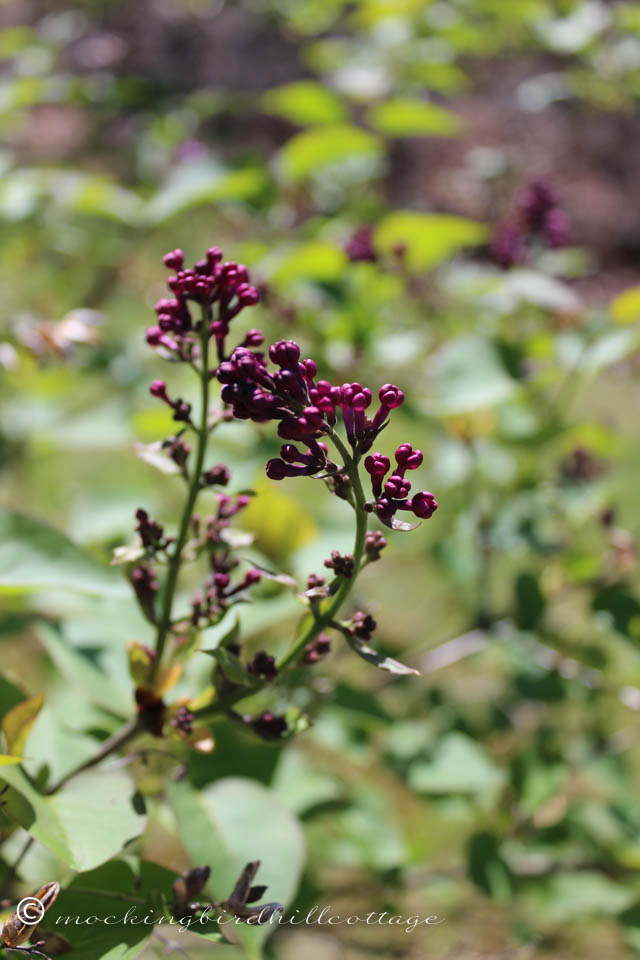 Yesterday, we were on a trail walk. Don starting talking about how wonderful it would be to live in a small town where the pace of life was slower, where you knew everyone and shopped for your food daily, where children could play outside and be safe; basically, where you could hide away from the horrors and politics and stress and pressure of the world.
I said "That's Three Pines! That's why everyone who reads Louise Penny's books about Three Pines says they want to move there." (I'll add Mitford, as well.) I described Three Pines to him, hidden away in Quebec, not on any map, a haven for all, with spotty cell phone and internet coverage, if any. A bistro, a bookstore, a bakery, a general store, and a green in the center of town where children play.
We'll leave the murders that are the basis for the plots out of the picture.
I second him on that wish. In the meantime, we can limit our time online (we do), we can limit our exposure to 24-hour cable news, we can choose when and how to engage. We were saying that we often think it would not matter one iota if we ever knew about most of the stuff we read online or hear on the news. Much of it just sparks more fear, more worry, more stress. There's something to be said for the bliss of not knowing. (I'll add that of course I believe that being informed about certain things is necessary and important – you know that.)
Sometimes, I have a strong desire to live off-grid somewhere, or move to a small town in Italy, where the pace of life is entirely different than it is here. Heck, my mother was Canadian – if Three Pines really existed, I'd be moving there.
Ah well.
Today marks six months since my father died. A bittersweet day. That, and the realization that Scout would never lie in my 'tunnel' again led to me starting the day in tears. Mowing is just the thing I need today!
Happy Friday.