I guess it's no secret that Caroline has a boyfriend. This is rather a big deal because she likes to stay unattached. She has a busy schedule. She's fiercely independent. She earns a good salary and bought her house a few years ago. She travels. She likes her own company.
She's kept the whole thing fairly quiet (she's very private.) I respect that, having been through much the same thing when I first met Don.
However, yesterday she called out to me and asked me to drop by Hummingbird Cottage. She wanted to show me something. She was clearly excited. I'd venture to say she was almost giddy.
He had given her a present, seemingly out of the blue. "Look!" she said. "He gets me!"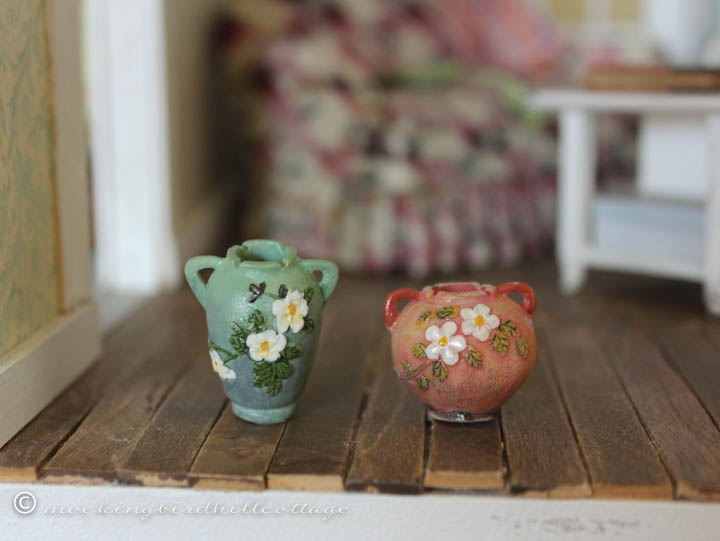 Oh my goodness! Bravo! He definitely gets her.
I can see why she was so excited. Two beautiful pieces of Roseville in the White Rose pattern. I have one piece in White Rose. Caroline now has three!
They're beautiful.
I watched as she walked around the living room, searching for the best place to display each piece. The shelf that holds four pieces of Roseville is rather crowded, so she needed to branch out.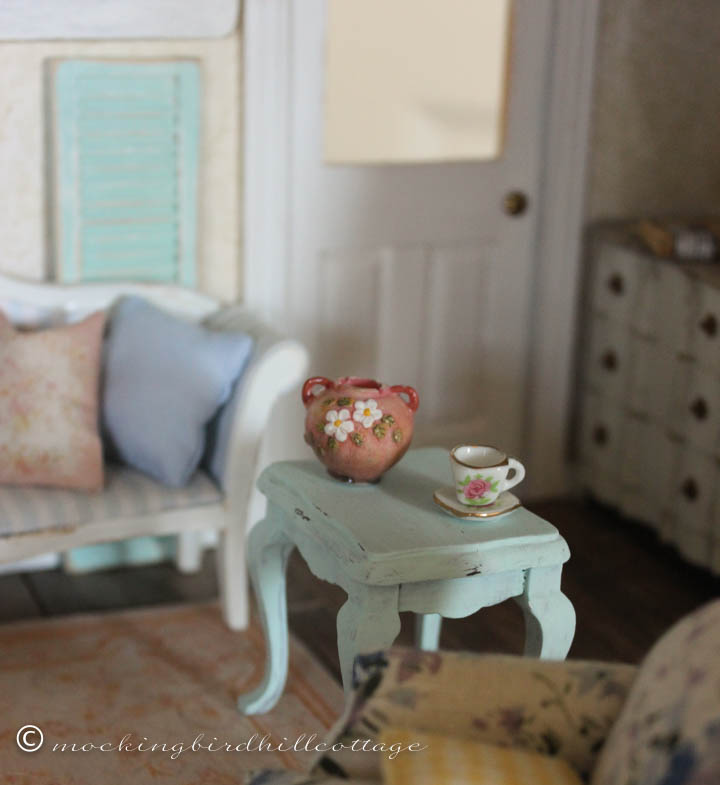 She moved some things off that little blue table and replaced them with the salmon colored jardiniere. She thought, and rightly so, that it worked with the rug and the Aubusson pillow on the sofa. Beautiful, Caroline. (She does have good taste, doesn't she?)
Now for the vase.
Ah. The mantel. It looks lovely there. (We won't go into my jealousy over Caroline's mantel. It doesn't speak well of me.)
A closer look: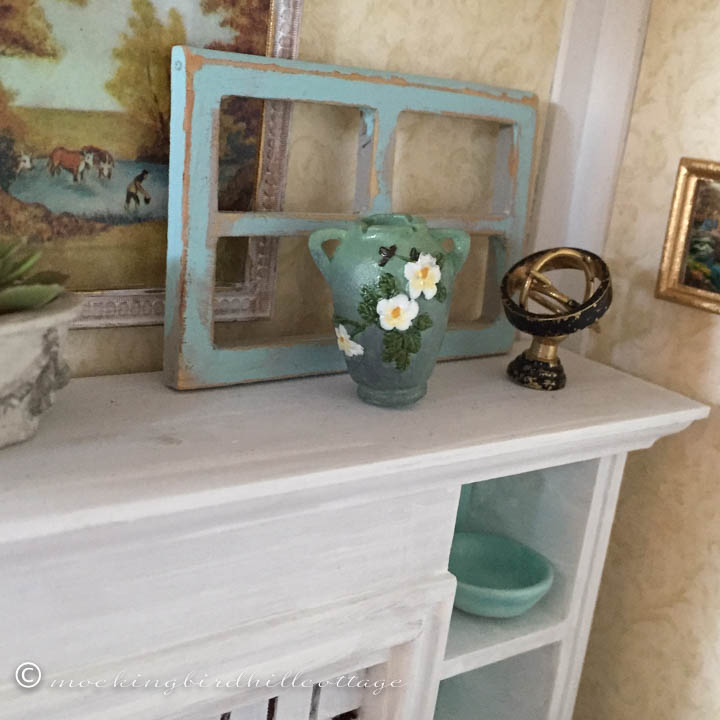 I love it. In fact, (yes, the green-eyed monster is rearing its ugly head again) I'm rather coveting that vase. Note to self: must check out White Rose patterns on eBay. STAT.
I tried to get a good photo of the living room this morning so I could show you how the Roseville is placed throughout the living room, but the light is lacking. I'll get one this afternoon. I have to say that the Roseville adds a lovely, warm, vintage touch to the room.
This guy sounds like a keeper.
Happy Saturday.