Please, no April Fool's jokes. I've never been a fan. I just find them annoying.
That being said, it's sure nice to see April on the calendar. April brings the promise of spring rains, green grass, and budding plants. April is bringing me coaching work. (It also brings the second anniversary of my mom's death, so there is a strongly bittersweet element to this month.)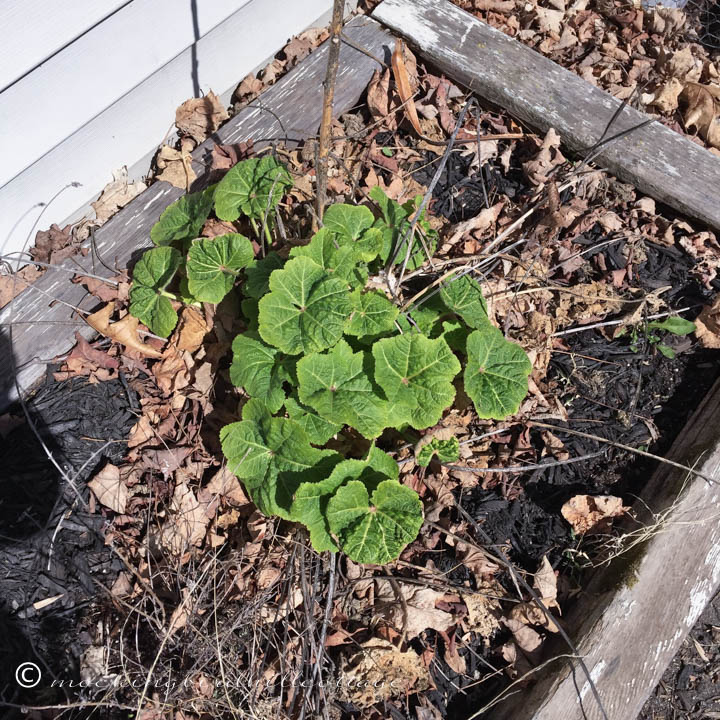 The hollyhock is most definitely back for the second year. If it blossoms, I'll be thrilled.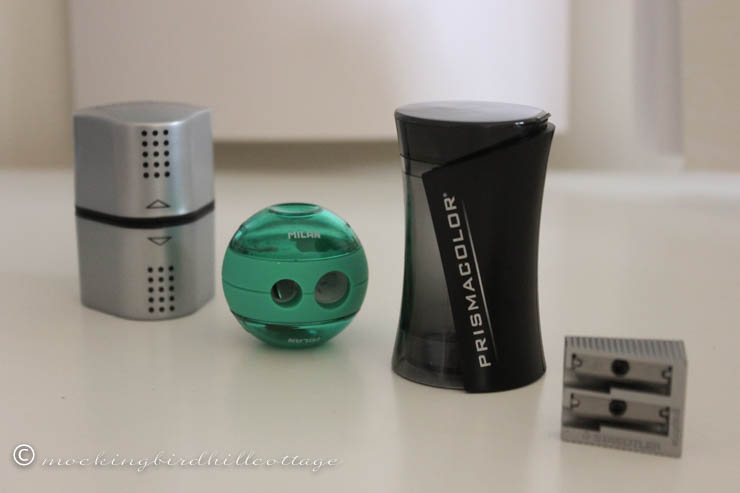 I seem to have a sharpener problem.
I started out with a couple of sharpeners that I had on hand. But they didn't work well with colored pencils. Then I purchased the little green sharpener made by Milan. It works pretty well. I also placed an order for two more sharpeners via Amazon. In the meantime, I discovered the silver sharpener on the left – made by Faber-Castell – which, as it turns out, is pretty great. It has three holes – one especially for colored pencils. I found it by accident at one of my local art supply shops in a display by the cash register.
And then the other two sharpeners arrived in the mail; one by Prismacolor, maker of wonderful colored pencils, and the small metal sharpener, made by Staedtler, maker of colored pencils and Triplus Fineliners.
Now I have four. The only one I haven't tried yet is the Staedtler. (I ordered a two-pack and Don has the other.)
Maybe I'll do a post about them – Official Test Results or something of that nature.
One more thing to share with you, a bookmark that Don brought back from a bookstore in New Haven. I've absconded with it.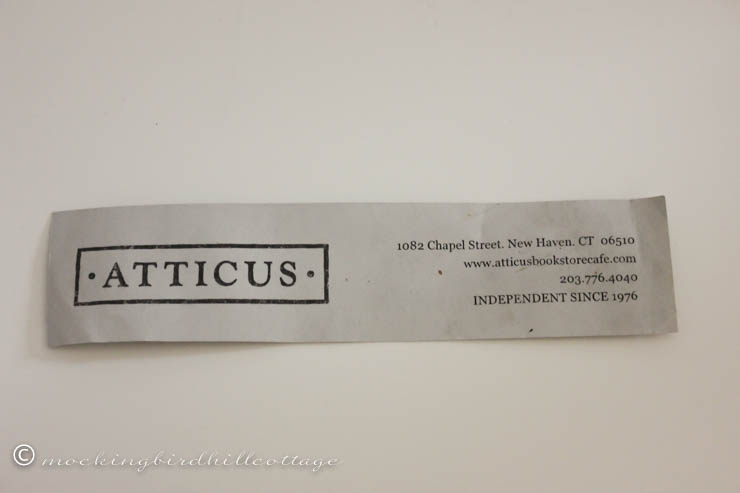 How could I resist? It's now tucked in a corner of my bulletin board in the office.
Last chance to leave a comment on Wednesday's Book Review – you may win a copy of Beneath Still Waters. Deadline is 9 pm.
New post on Just Let Me Finish This Page.
Happy Friday.