Don: You know the drill. Keep Out!
There were only two items in the mailbox yesterday; two boxes designated for the Top Secret Project. As it happened, Don wasn't home so I didn't need to sneak them into the house.
First up: I ordered a couple of items from Brae's Etsy shop. Brae, if you remember, is the brilliant miniaturist who blogs at Otterine. Brae told me she was throwing a few extra items in the box along with the order. She's a gem. Here's what I ordered: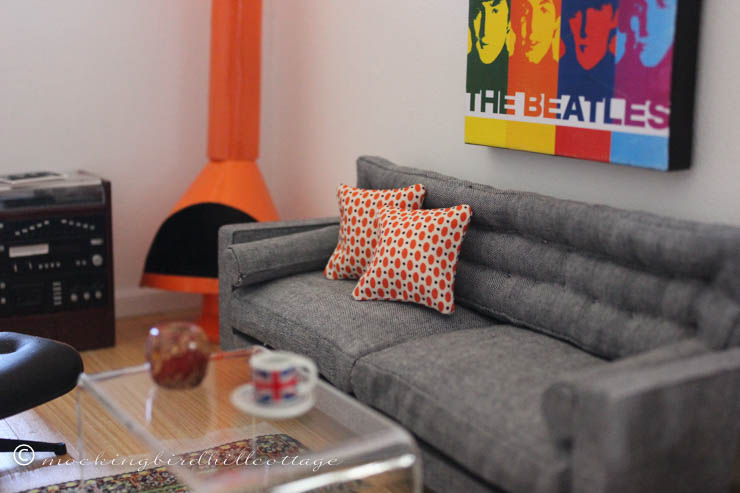 I fell in love with these wonderful pillows that were made by Brae. That shot of orange in the modern print is perfect for the sofa, don't you think?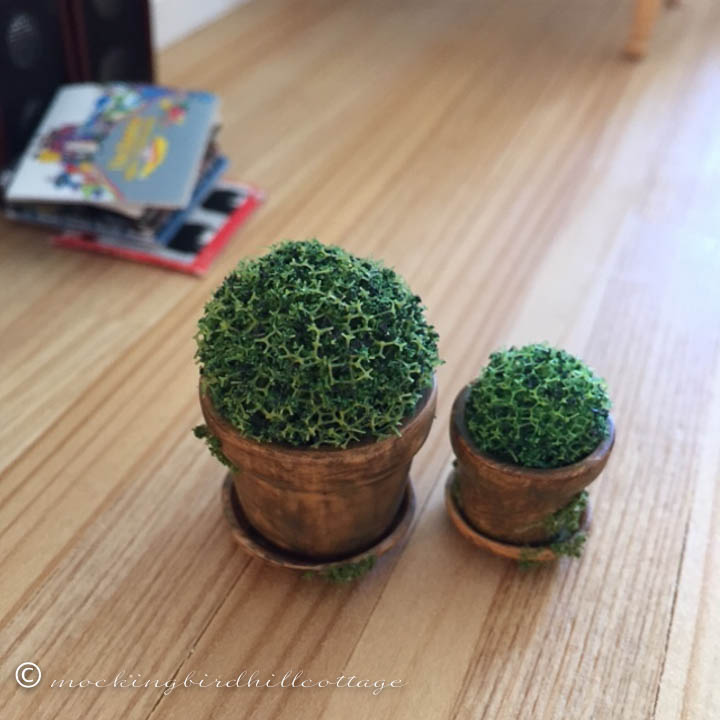 And these lovely potted boxwoods, also made by Brae. I love the way she's aged the pots. These have been on my Etsy wishlist for a long time, so when I decided to order the pillows, I added them as well. I'm thinking one will be on the front porch/deck – maybe both of them.
Here's what she added to the package.
This wonderful bamboo rake, which is now residing in the Roof Garden on Hummingbird Cottage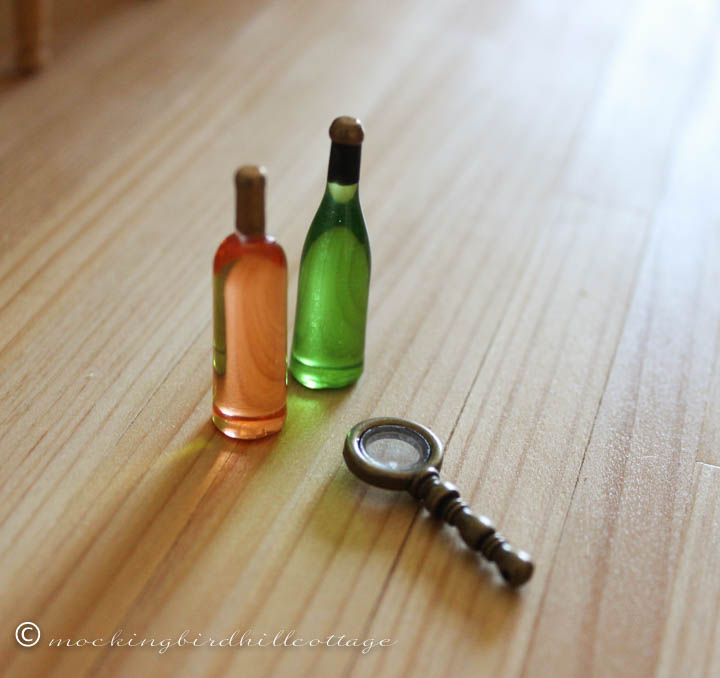 Bottles of wine and a magnifying glass – wonderful!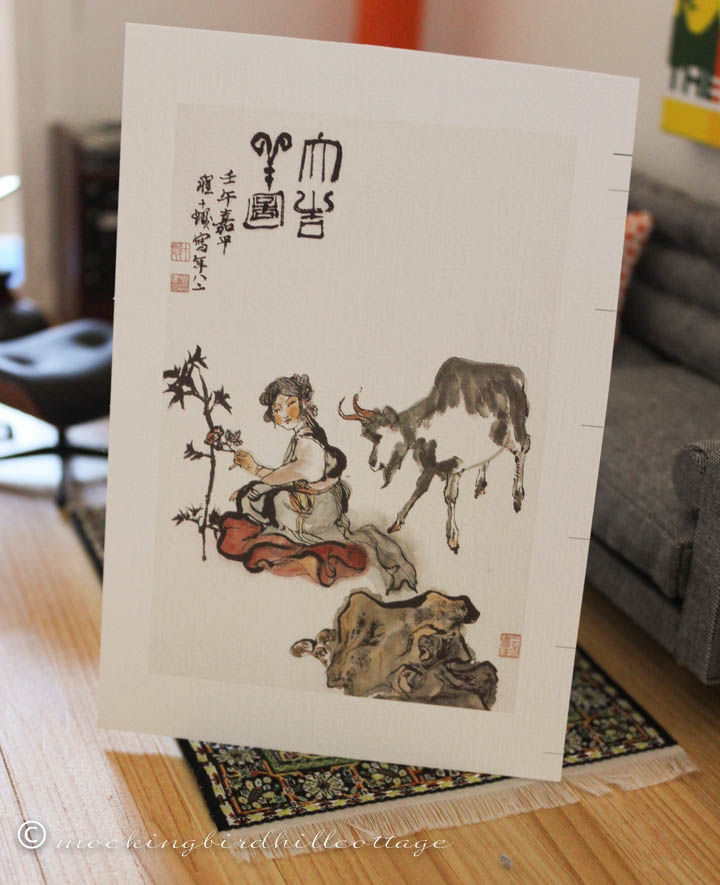 And this print, taken from a calendar, which I would love to use as artwork in a future project. (Yes, I'm already planning one.)
Thank you, Brae!
The other box was from a company in England, Tumdee Dollshouse Miniatures. Love the name 'Tumdee' – it sounds so whimsical!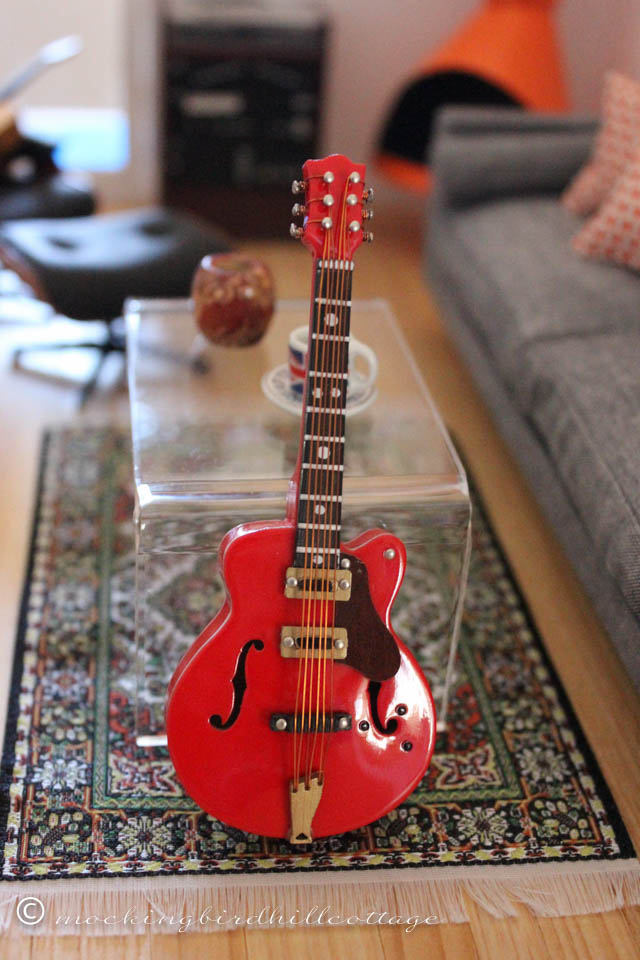 Could you die? Oh my goodness. Don would love a life-sized version of this guitar. It came in a mini guitar case, but the case is out of scale, so I'm stowing it away. I'm going to hang the guitars on the wall, I think.
And the other item, which turned out to be a bit disappointing, was a microphone.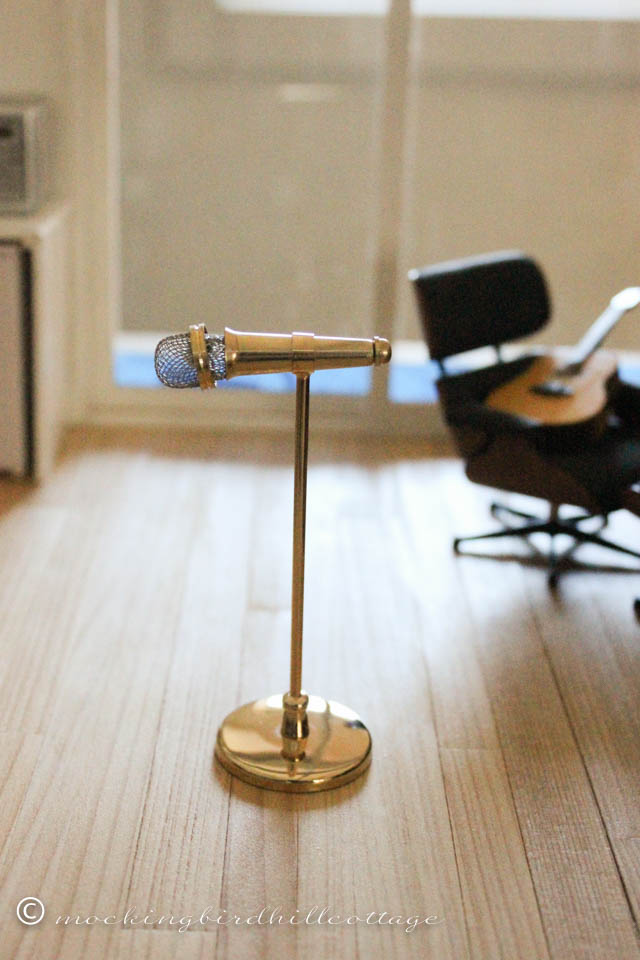 The stand is fine, but the microphone itself is huge. I am sort of a stickler for things being in scale, or as close to scale as possible. It matters to me. I've seen another microphone out there that is more accurate in terms of scale but it's really expensive and I'm not going to pay that much money for it. So, I'll have to figure out what to do. (It's looking more like a megaphone to me than a microphone!)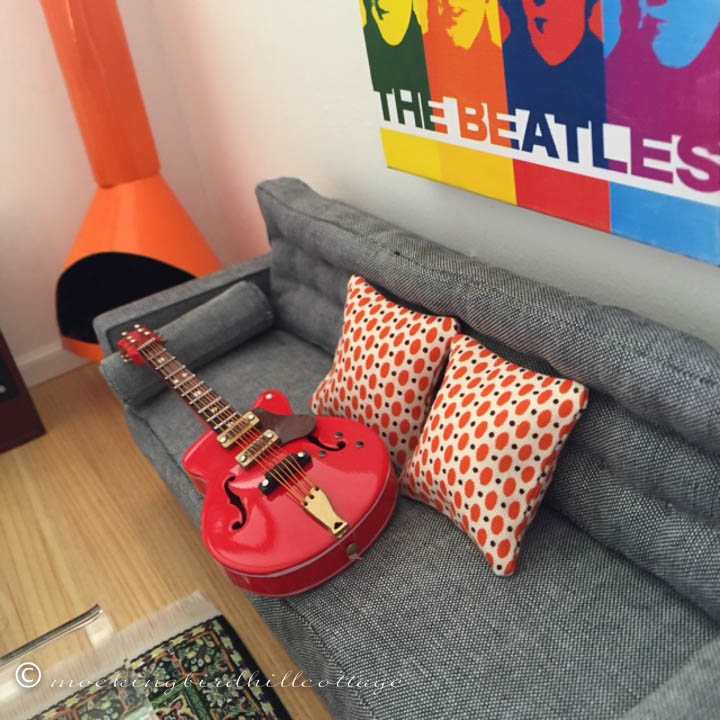 Yesterday's instagram photo – isn't this cool?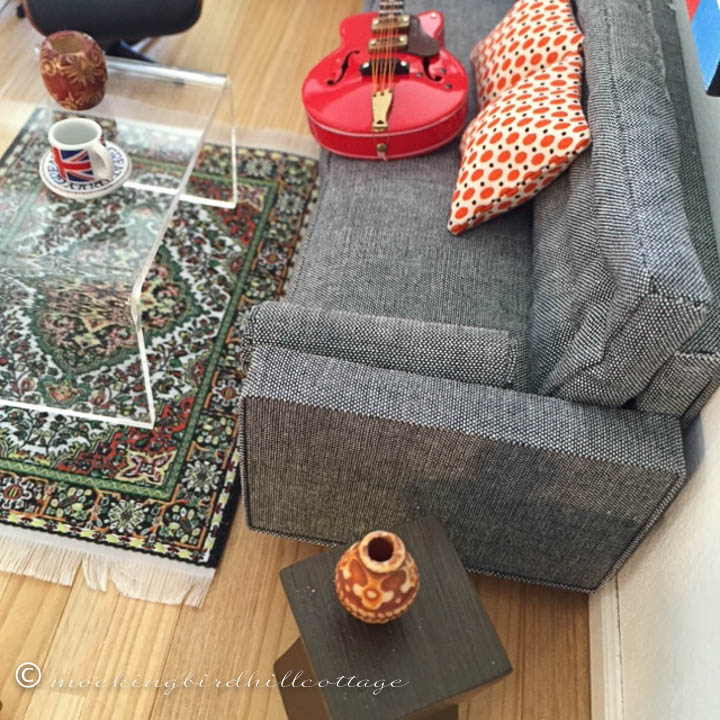 Gosh, I love this project!
Next project – the desk/work table. I'm going to start on that today. I'm debating whether I will stain the wood top or paint it aqua (a color Don really likes). I might paint it because I'm thinking the other side of the room, which is the recording/working/singing area needs a shot of color.
Here's my big challenge, trying to make something like this: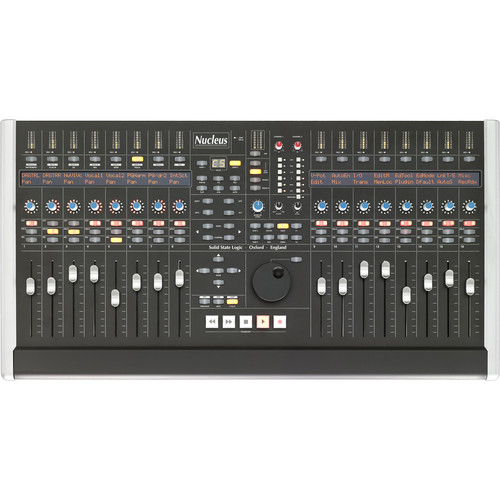 This is from B & H Photo/Video's site. FYI, it's the Solid State Logic DAW Controller. I'm using this just as an inspiration photo. I need to build a tabletop version of something like this, so it looks like the resident musician is mixing and doing all sorts of technical stuff with his recordings. Any ideas on how to construct this, fellow mini lovers? Any ideas would be MOST welcome!
If it's too difficult, I'll have to come up with another idea. But I'd sure like to pull this one off.
Happy Thursday.