I'm getting started very slowly today as we didn't get home until 1 am from the Opening Night of Anastasia. It was a long day – driving there took almost twice as long as usual because of the Memorial Day weekend, I suspect. I almost gave up, thinking we should just head back home. But oh! I am so glad we kept going.
I cannot tell you enough how glorious this musical is. Opening Night was one of the most magical nights I've even been a part of, and I've been in theater for, ahem, many years. I am sitting here, this morning, in my blogging chair, remembering bits and pieces of the night, snatches of songs, magical moments onstage, the roar of the crowd at the end of certain musical numbers, the cheers and foot stomping and bravos that filled the theater. Don was completely enthralled. He couldn't stop talking about it and said it's the best show he's seen in years.
I love the cast, a group of super talented actor/singer/dancers with big hearts and a wonderful, positive attitude. I love Darko, of course – his brilliance is a given. The music and lyrics, the libretto, the choreography, the music direction, the costumes, the set design, the lighting, the projections – are superb. I grew up acting in musicals. They are my first love. And what I love about the musical theater are the lush, gorgeous songs of the greats: Rodgers & Hammerstein, Rodgers & Hart, Frank Loesser, Leonard Bernstein, Stephen Sondheim, Kander & Ebb, Jule Styne, Jerome Kern, George Gershwin….what I don't like is the Pop sound in a lot of recent musicals. I avoid them like the plague. Musical Theater should be larger-than-life, it should take you to a different place, a place where the feelings and emotions in a moment are so big, so momentous, that the character just has to sing.
Anastasia  does that. Oh, how wonderful it is to witness something like this.
We spent some time at the party afterwards and then, about 11 pm, headed home. Not much sleep, but so worth it. It's headed to Broadway sometime in 2017.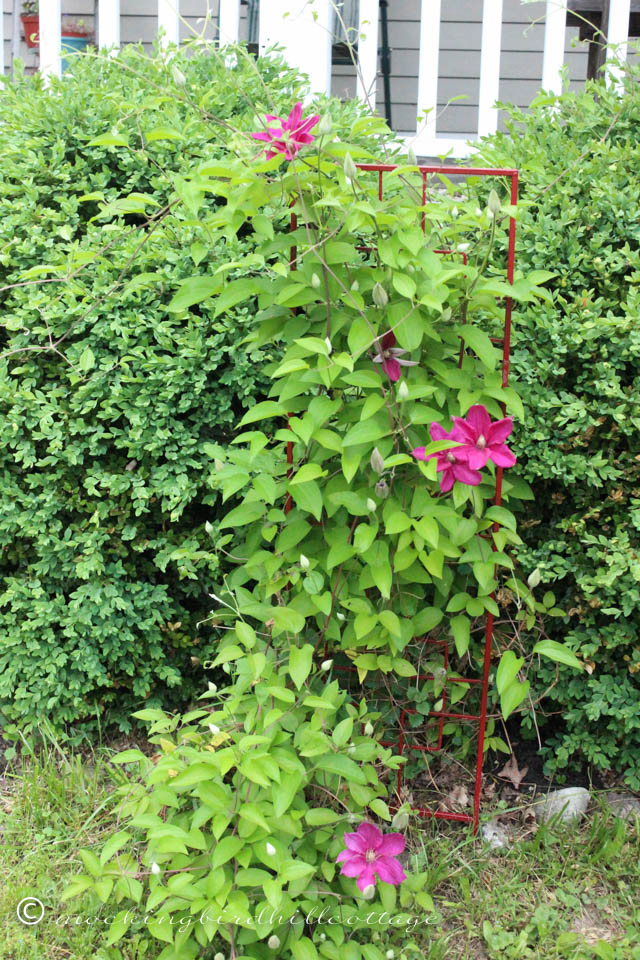 Before we left for Hartford, I noticed the clematis was blooming!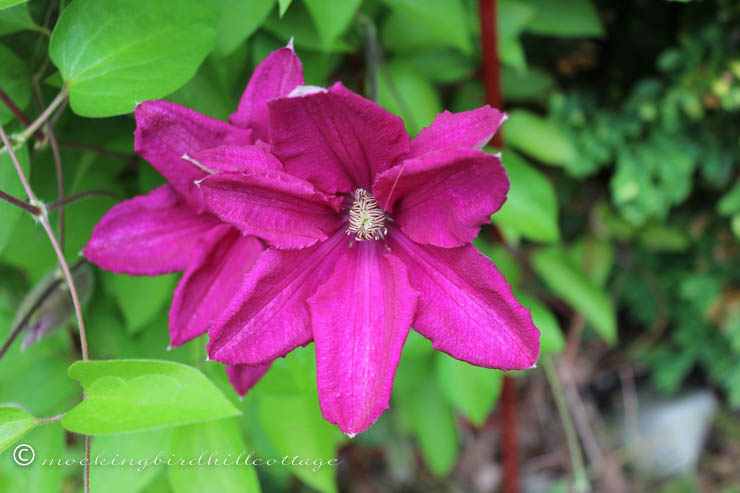 As is the Lamium.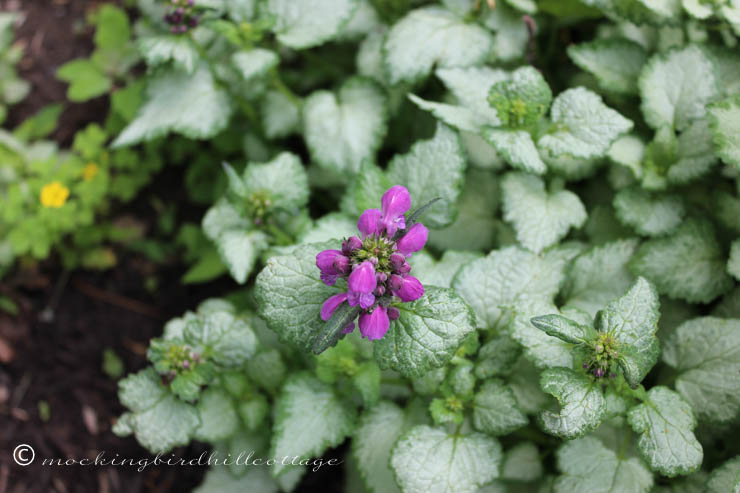 With these 90 degree temperatures, I suspect a lot of blooms are going to pop open. Staying inside with the A/C on today. Don has a gig tonight, poor guy, so he's trying to sleep in.
Happy Saturday.