Don: Keep Out!
It seems to be a weekend for TSP posts. What can I say? Things arrive in the mail and I get excited. Kits arrive in the mail and I finally have time to make them.
First up, the item that I couldn't photograph yesterday morning.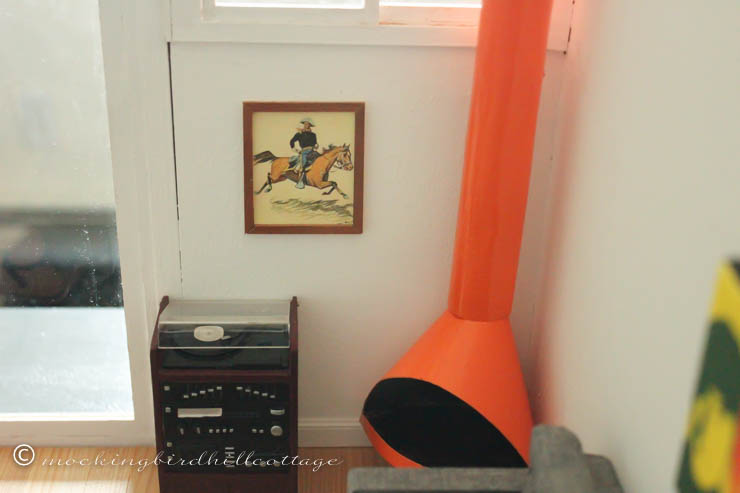 It's still a challenge, but here it is. This is from MiniMyEye on Etsy. The owner of this shop uses postage stamps as art and frames them. This is a Middle Eastern stamp with a lithograph by Frederick Remington: The Cavalry Officer. Perfect for the Top Secret Project. Don has a fondness for the westerns we used to watch on television when we were kids; Wagon Train, Bonanza, The Rifleman (my personal favorite), etc.
Cool, right?
I spent yesterday morning putting together two kits that I purchased for this project. They are from feYerwerks on Etsy. I initially clicked on the shop to look for something else (which I found) but when I got there, I saw these kits. And I had to have them. (I'm getting another one for Hummingbird Cottage.)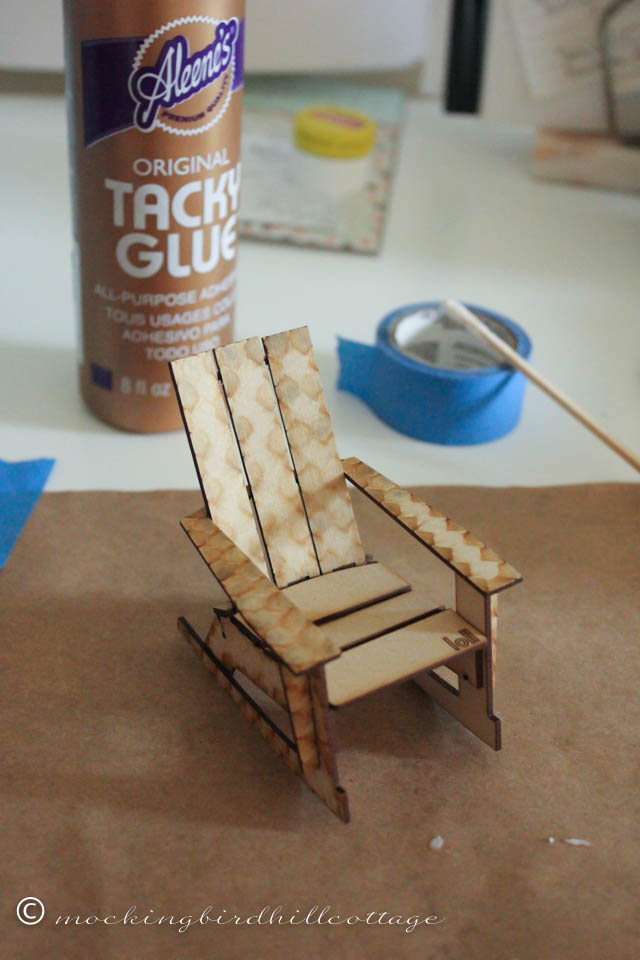 Yes. Don is going to get an Adirondack chair/rocker in his house before we get a life-sized one here at the cottage. (I won't even go there.)
Isn't this neat? These kits are laser cut from MDF. This is an exact replica of the Loll Designs modern version of the Adirondack Chair – ferYerwerks is an authorized reseller of the miniatures.
There aren't any instructions included, which left me wondering how the heck to put this together. But when I messaged the seller, he sent me photos of the steps involved and it all made sense.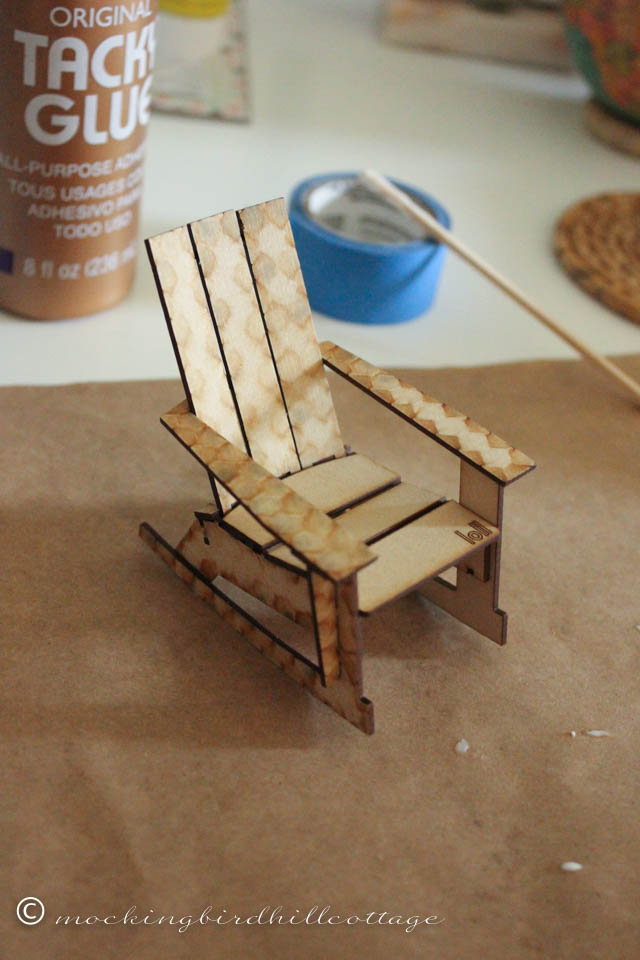 I also made the chair.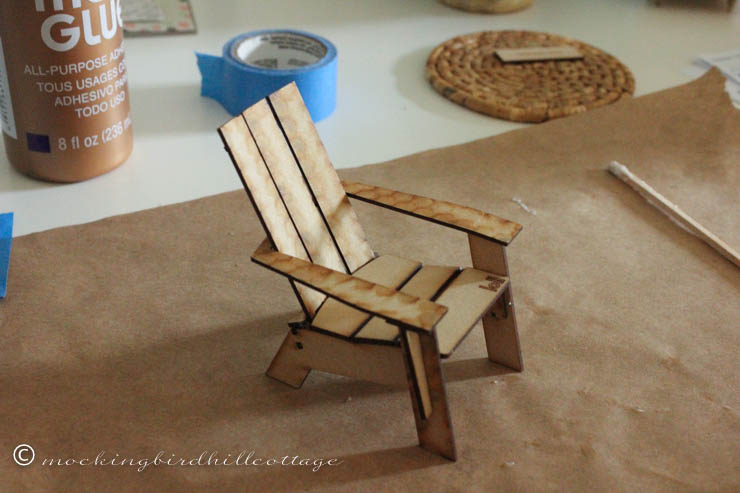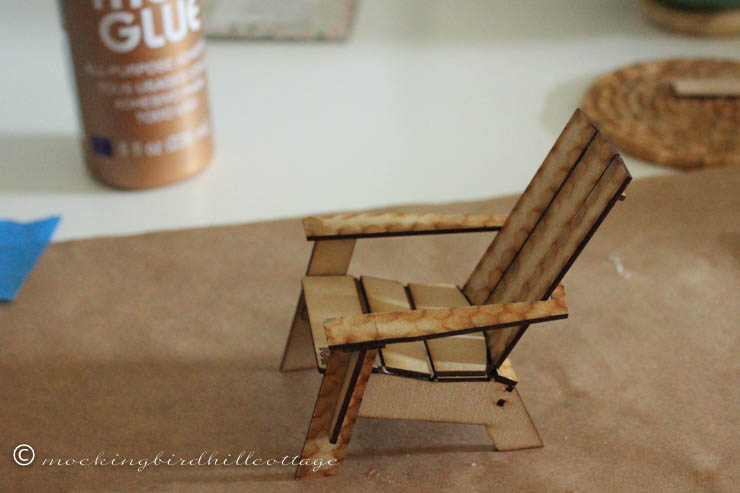 Oh my goodness. These are adorable.
I'm going to paint them, but I haven't decided on a color yet. In the meantime, here's where they are going to reside.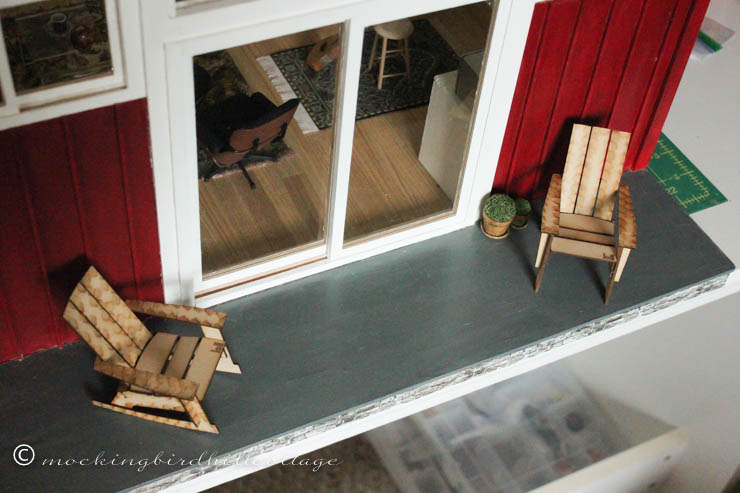 And another shot.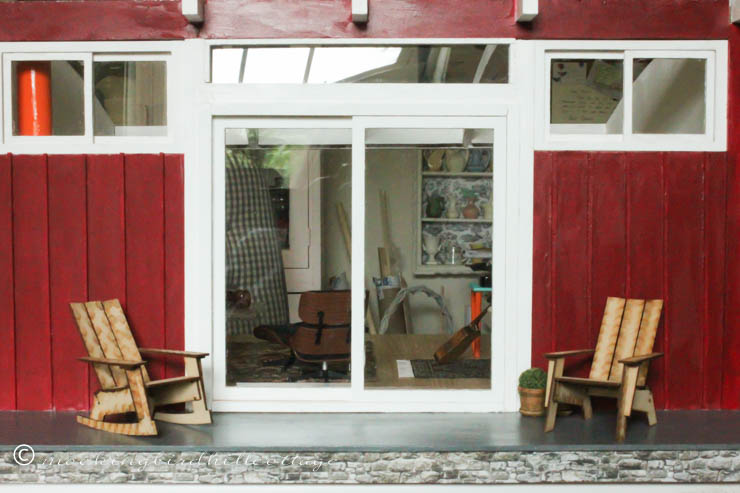 Interesting view inside the studio: mini chair, life-sized chair and cabinet. When worlds collide.
I am so tickled by these chairs. I really love the chance to make something from a kit. It feels a bit more like my creation, though I obviously didn't create and design the various parts.
The kits are very well designed, by the way.
Sigh. I had such fun making these.
We took a two-mile trail walk yesterday on a gray day, where it looked like it could rain any minute, but never did.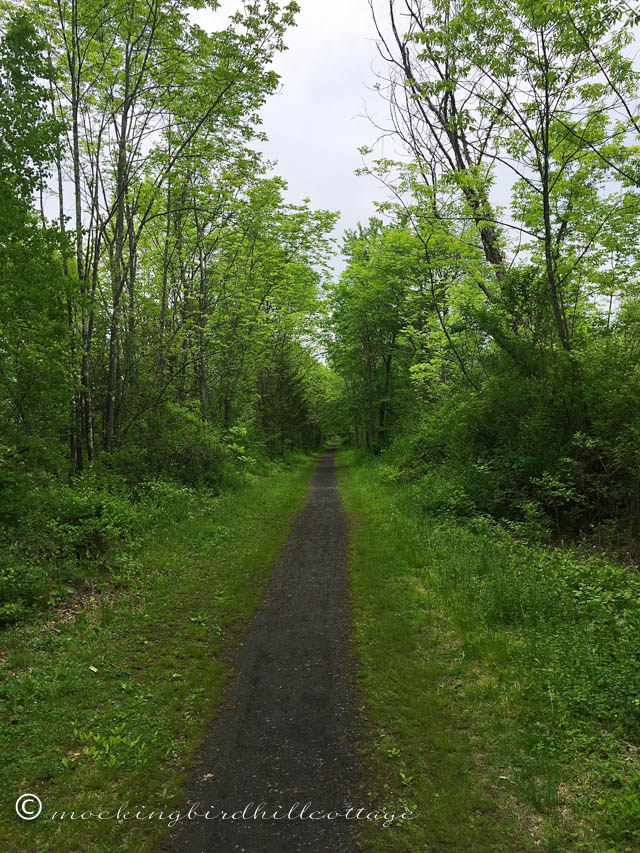 Things are so lush and green around here.
Happy Sunday.