A slow start today as both Don and I had trouble getting to sleep last night. Who knows why? So I slept in a bit this morning. Yesterday was rainy, tomorrow will be stormy, but today should be lovely and dry.
I'm hoping I can get to the miniature show in Massachusetts tomorrow. Fingers crossed!
I took a little walk around the property yesterday.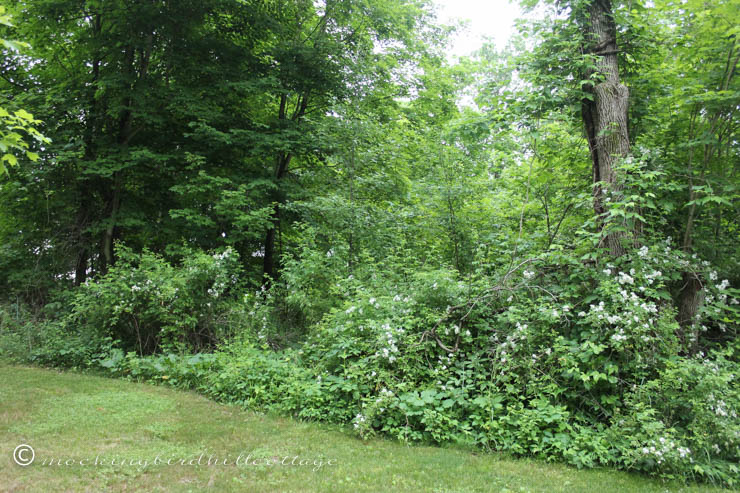 There are wild roses blooming everywhere. It's very hard to keep these crazy, prickly plants in check, but at this moment in time, I'm grateful they are so abundant. The scent is heavenly.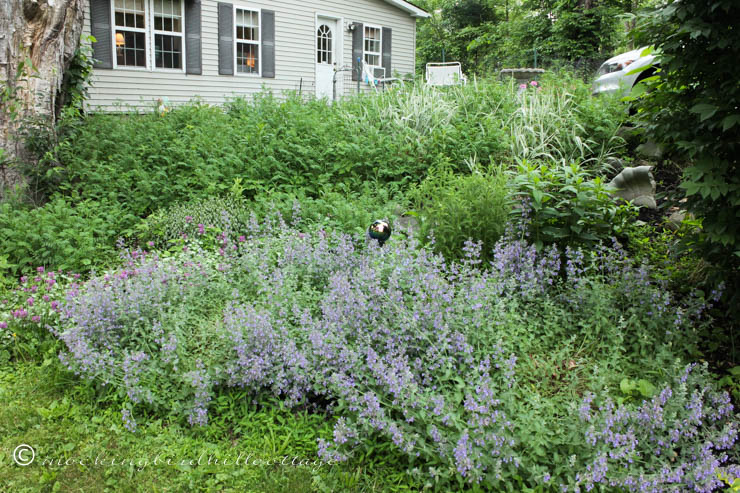 The garden looks wild in the early summer. Everything is growing by leaps and bounds. The catmint is in full flower, the crown vetch is doing its best to take over the garden bed (I've already had to pull it back a couple of times.)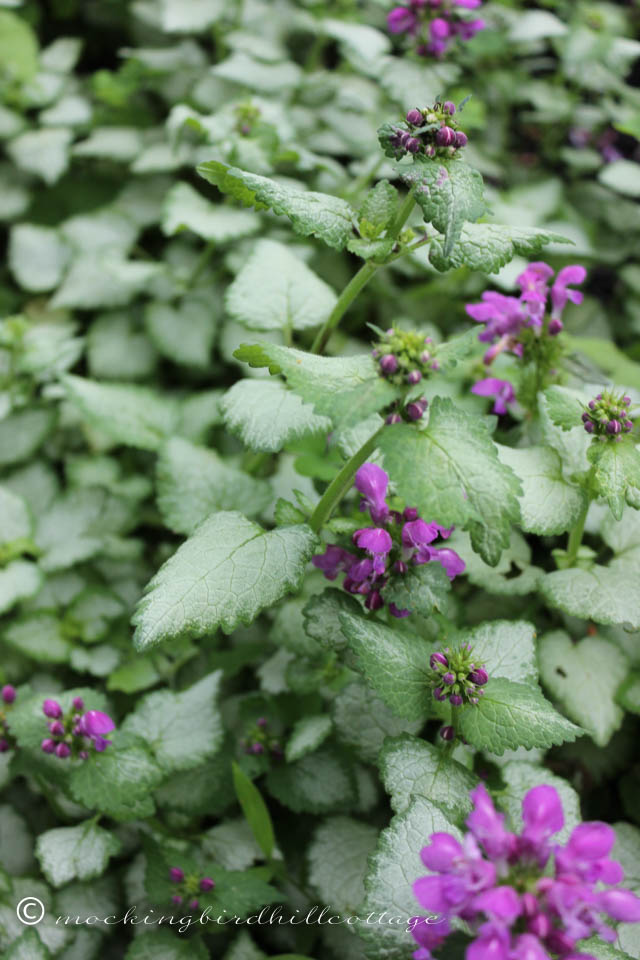 More lamium; this one is Dead Nettle. It's in full bloom. It's one of the first things I planted in the big garden bed ten years ago and it never fails to flower. Very, very dependable.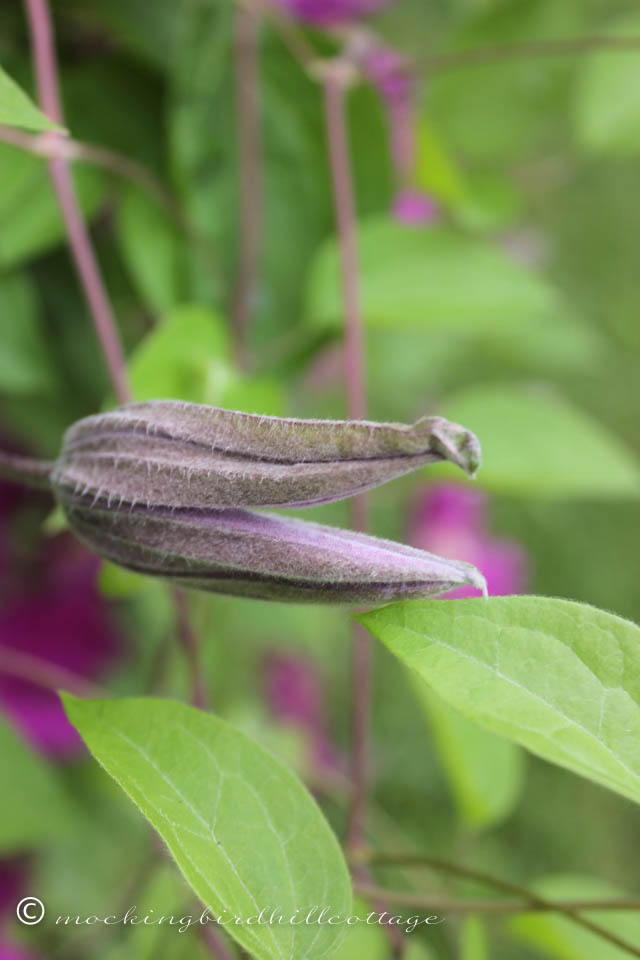 I am fascinated by every step of a plant's growth, by all the stages of a flower. Here's a clematis flower bud starting to open.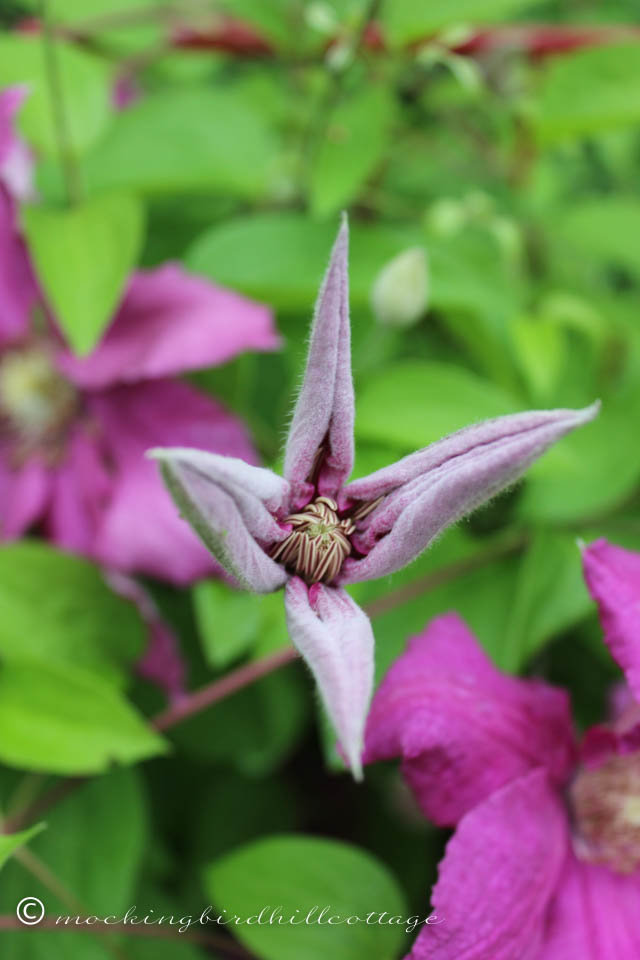 A little further along.
The clematis has more blooms than ever. It's simply gorgeous.
This morning, I looked out the window of the kitchen door and there was a Northern Flicker just landing on the pavement. At the same time, our little chipmunk was running under the fence and he stopped, did a double take, and quickly escaped via the planter. Don said it must look like Jurassic Park around here to that little chippie.
The Northern Flicker is new to our property. I had to look him up in my bird book because I couldn't identify him. Northern Flickers are a type of woodpecker. He's really beautiful. I'll try to get a photo because he has lovely markings.
Finally, I rescued two peonies from the heavy downpour that happened yesterday morning.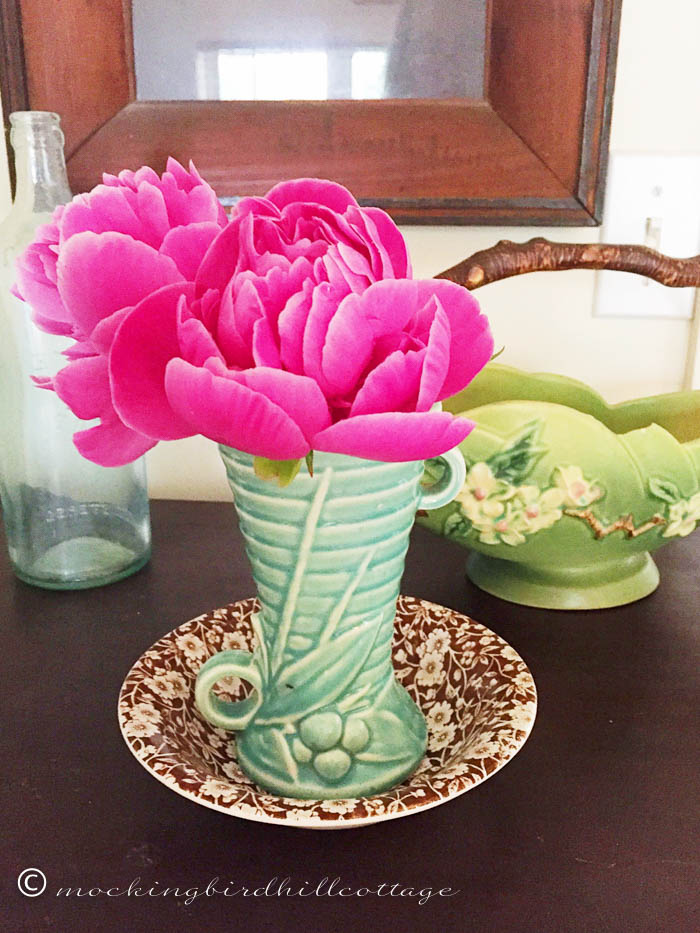 "Still Life with Peonies."
I'm inhaling that scent every chance I get.
Happy Saturday.