What's up in the gardens on this first day of summer?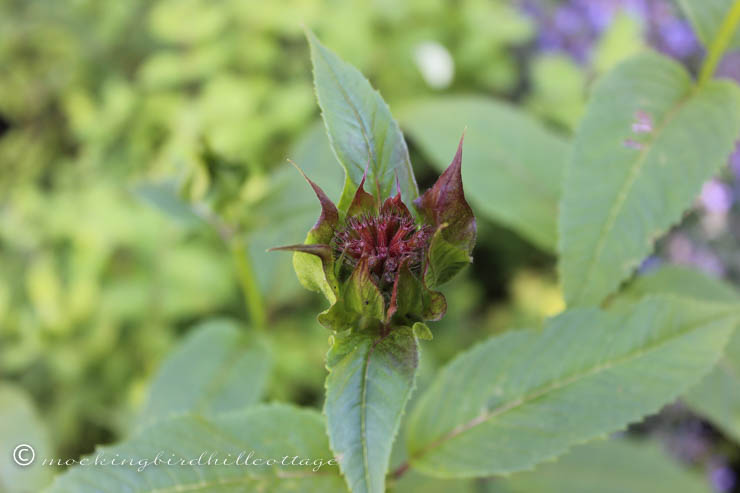 The bee balm will be in bloom very soon. I can't wait for those splashes of vivid red in the big garden bed.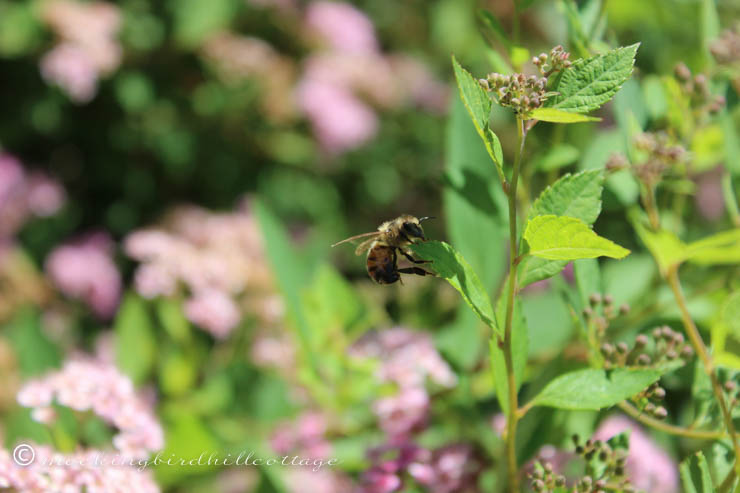 Bees are everywhere. This one was working very hard at something  on the end of that leaf. I was fascinated but I could never quite figure it out.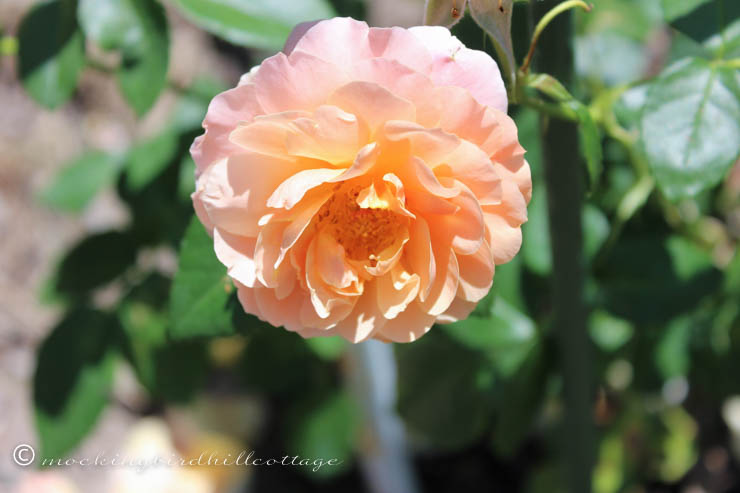 Roses keep blooming.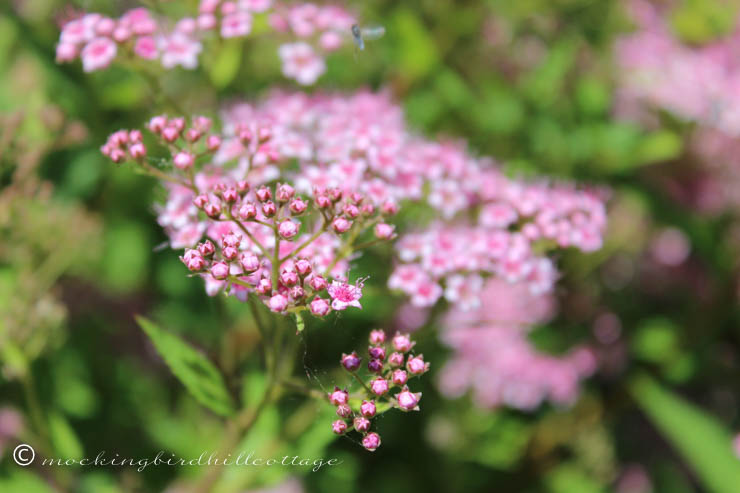 The pink spirea is fully in bloom. Clouds of pink everywhere.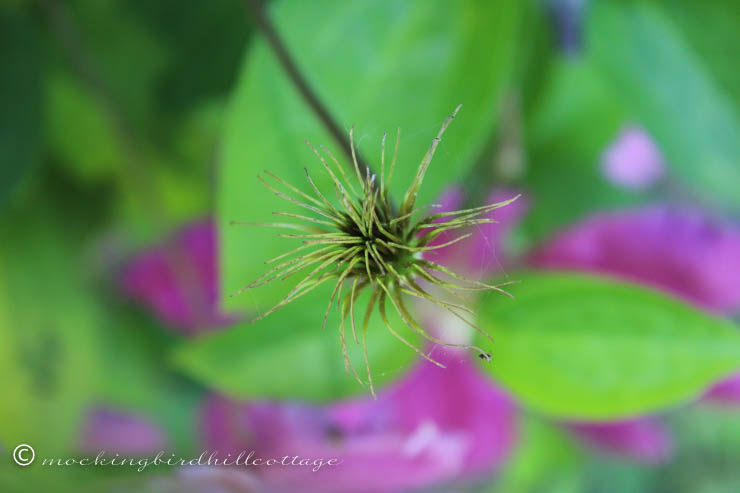 Post petals, this is what remains of the clematis bloom – along with a bug and a gossamer web.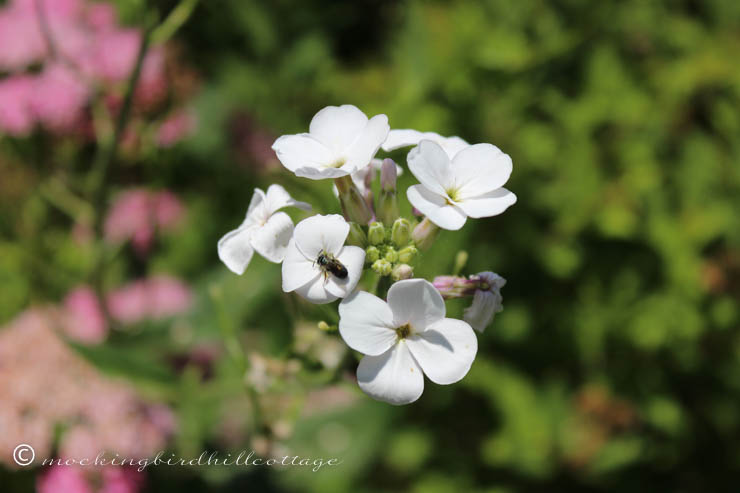 Dame's Rocket with little bug.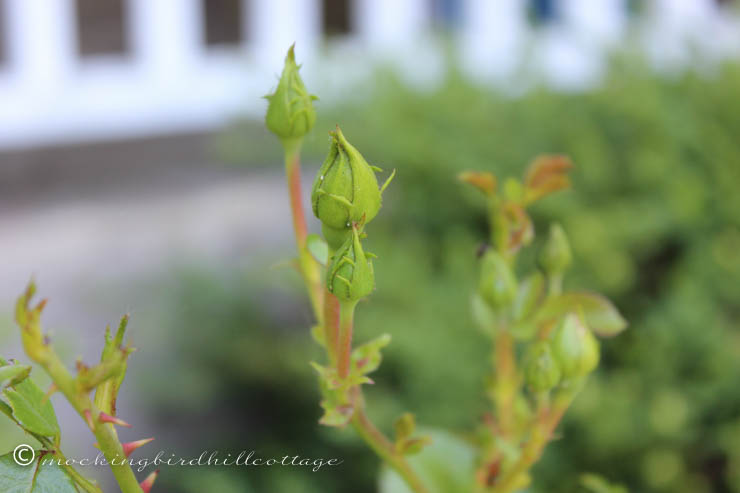 New Dawn Rose buds.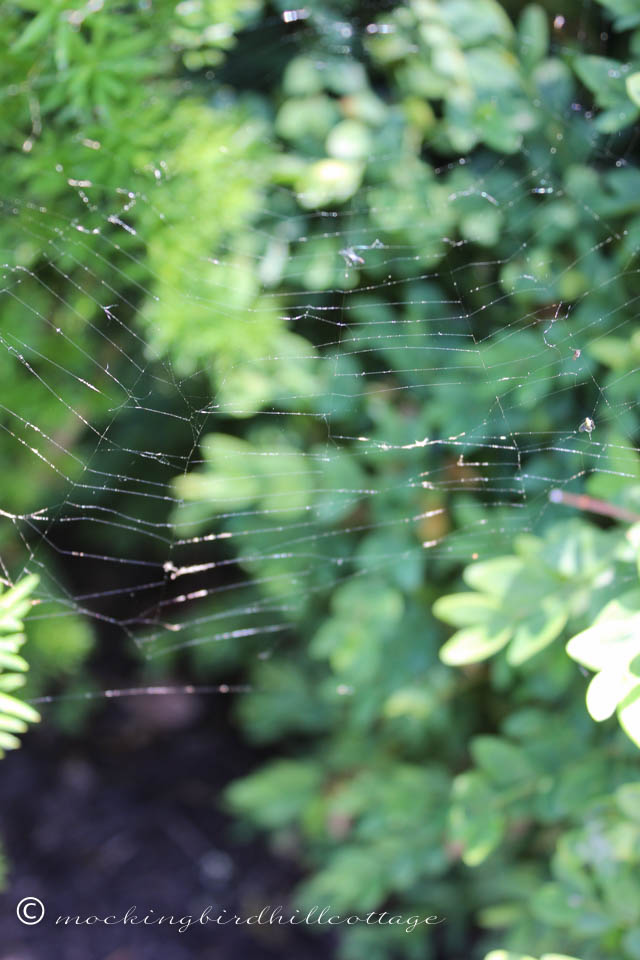 A spider web, stretching from boxwood to boxwood.
The camera becomes my third eye and I'm always surprised and delighted by what it discovers. It truly is my favorite time of year, despite being sleep deprived.
We're on the countdown, my friends: T minus 4 days and counting. A big birthday on Friday for Don and Little Z. Oh that little boy, we love him so much. We talk to him most every evening, conversations where word games are played, giggles erupt, and a besotted aunt and uncle sigh with happiness. He's going to be five years old, you know. Don is going to be, ahem, sixty-five.
This was waiting for Don on Father's Day, along with a card from Winston, Riley and Scout.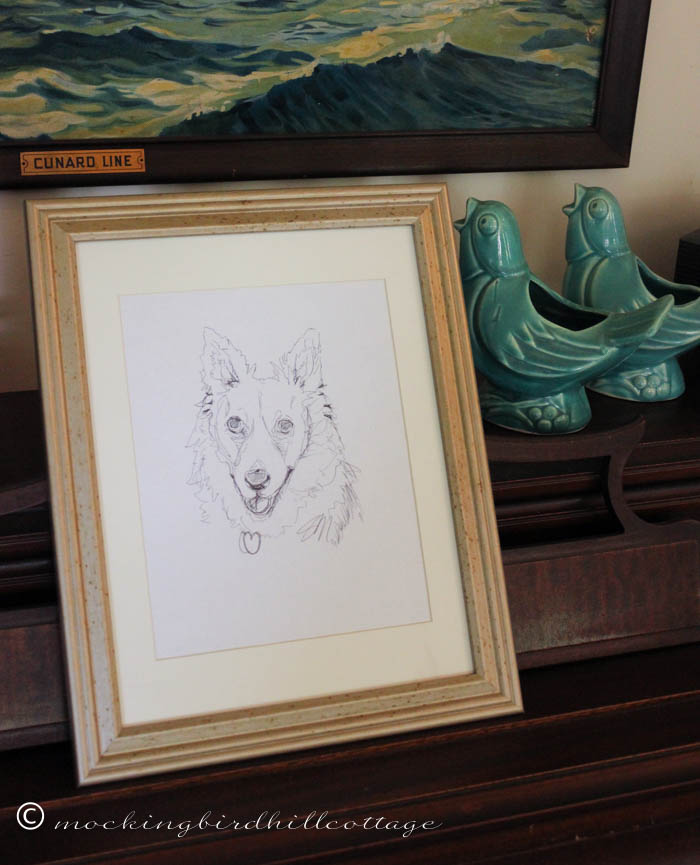 I matted and framed Shanna's sketch of Scout. Don was very pleased. Shanna managed to capture the twinkle in Scout's eye, that look that said, "I'm game for anything!" If I had to describe Scout with just one word, it would be JOY. In caps.
We miss my dad. We miss Don's dad. And we miss my brother, dad to three wonderful children – now adults – and the seven grandchildren he never got to know. Father's Day is bittersweet, indeed.
Anastasia  closed its run in Hartford yesterday. Next year: Broadway. I know at least two of the readers of this blog saw it and loved it, which makes me very happy.
Happy Monday.