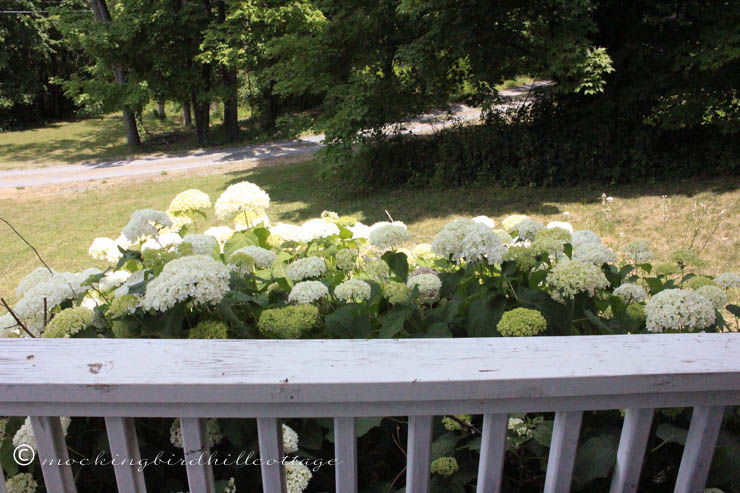 There's a sea of Annabelle hydrangea blossoms beyond what you see in this picture. Fat, gorgeous flowers. I'll try to get my act together and get a closeup in the next couple of days.
The glider is just in front of this railing. I love sitting there, hydrangeas at my back, roses blooming (that is, the ones that aren't being attacked by Japanese Beetles…yes, they're back) colorful impatiens on benches, on the vintage ladder, on the picnic table.
I also found some mealy bugs attacking my coneflowers in the side garden. I'm ticked off. I've been doing some research and plan to buy something organic and safe today (I don't use pesticides) but if you have any advice, I'd surely welcome it!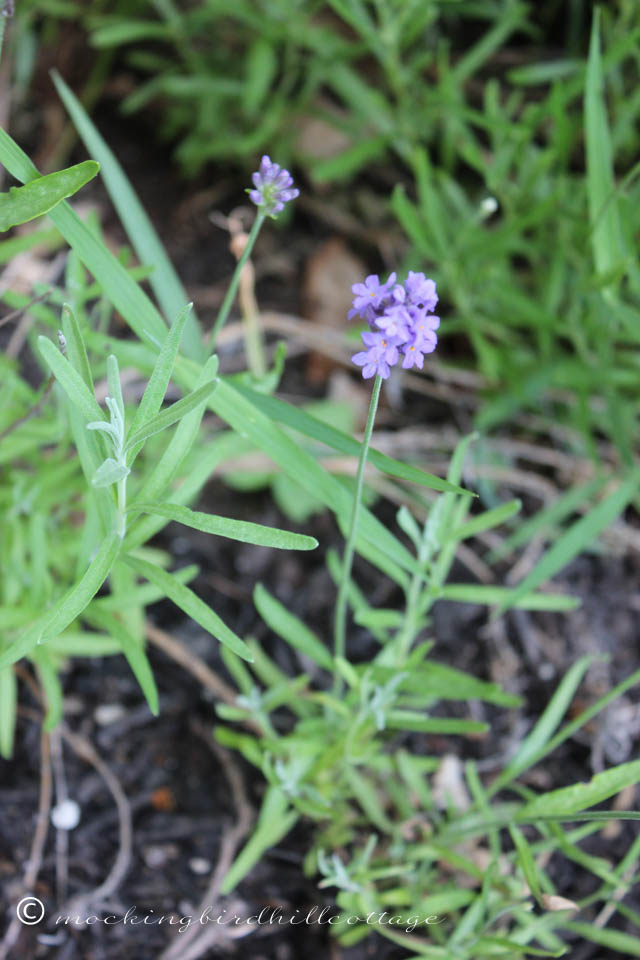 We went on a trail walk yesterday. Sometimes, when you're in the midst of wrestling with decisions, weighing this, weighing that, and you feel completely muddled and talked out – a trail walk is just the thing to clear your head. It worked. And it was lovely, to boot.
We've been watching the Olympic Trials for swimming every evening this week. Such dedication, such talent, such strength and persistence! Meredith knows one of the qualifiers because of my nephew's many years as a competitive swimmer. It's heartbreaking, though, to see those who just miss out on going to the Olympics, sometimes by hundredths of a second. All that training, all that work – and then you have to wait another four years. I want to jump inside the television screen and hug them.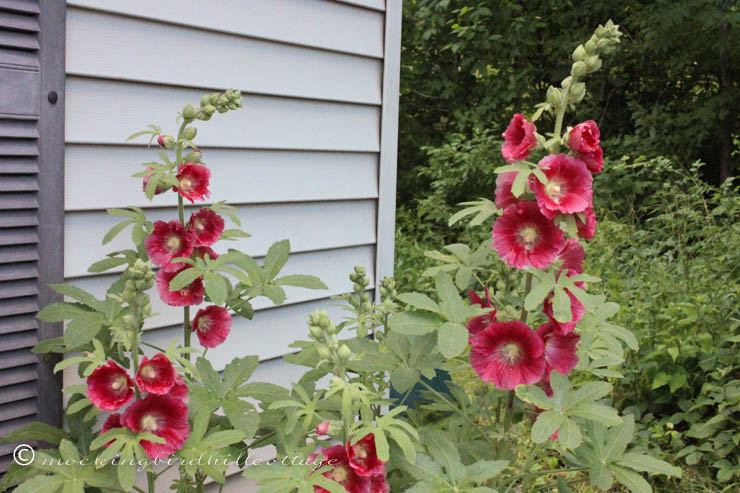 They're going nuts, these hollyhocks! It seems to me that there were two stems last year and this year there are eight. Four times the flowers. Hollyhocks are biennials, I've learned. So does that mean that these two summers with them are all I'm going to get? I hope not.
Some weed whacking on the agenda for today – maybe some mowing, but it's been so dry here that the grass hasn't grown all that much and we're thinking we should wait a few days.
Happy Thursday.