Windy. Oh good! More pollen in my eyes.
The catalpa tree has just full-out bloomed and the flowers are already falling to the ground because of the darned wind. Grrrr!
After I wrote the post about Shanna's gift, Debra suggested I miniaturize that sketch of Scout for the TSP. (Apologies to Debra, who I misidentified on Instagram! Sometimes I think I've got a name right…and it turns out I don't.)
Since it was sort of a rainy day yesterday, I did a little work in the office.
Reduced and backed by some mat board.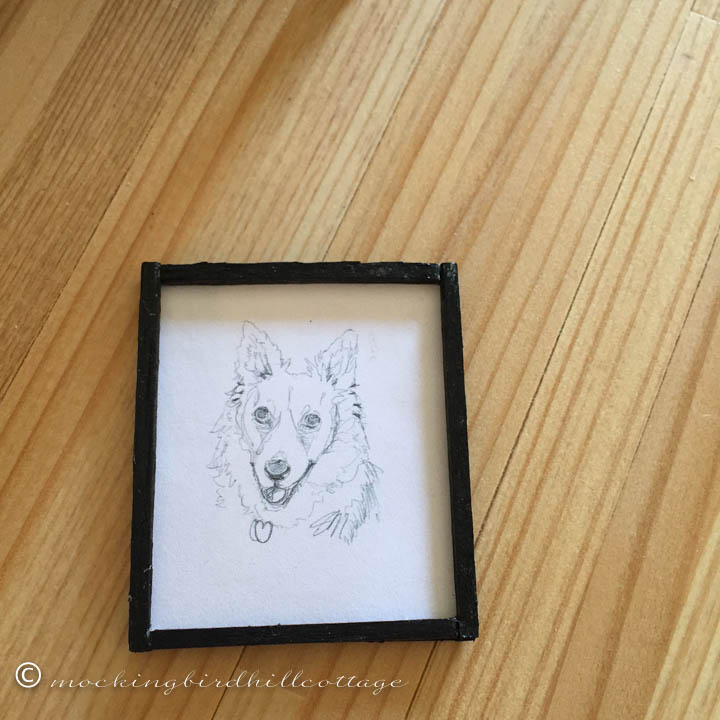 Framed. I didn't have any smallish, narrow pieces of wood on hand, so I made the frame from matchsticks, which I painted black.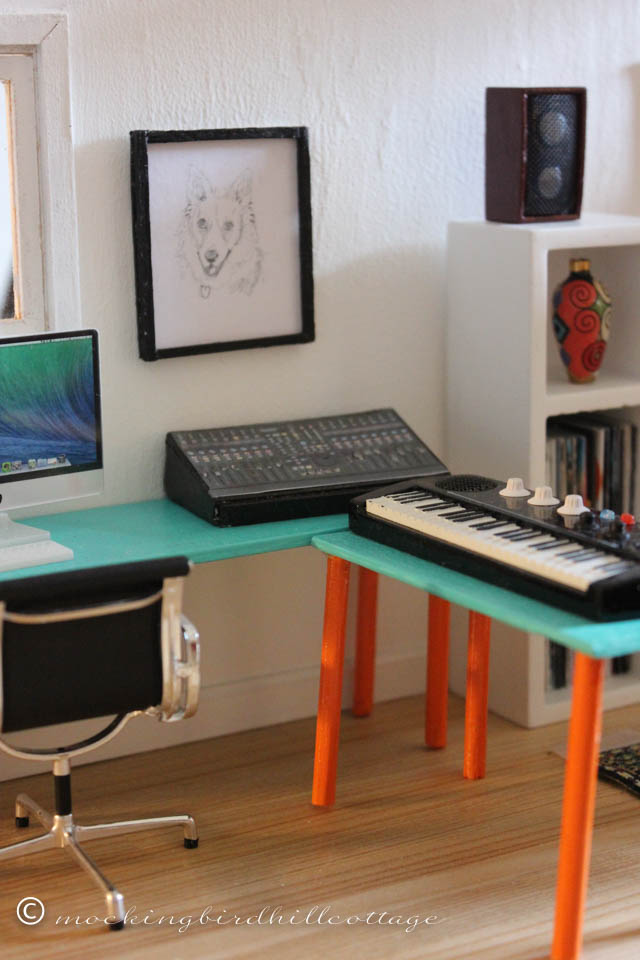 I moved the Beatles poster over to the other side of the shelf unit. Scout should be above the desk, don't you think? That way, mini Don can see her when he's working.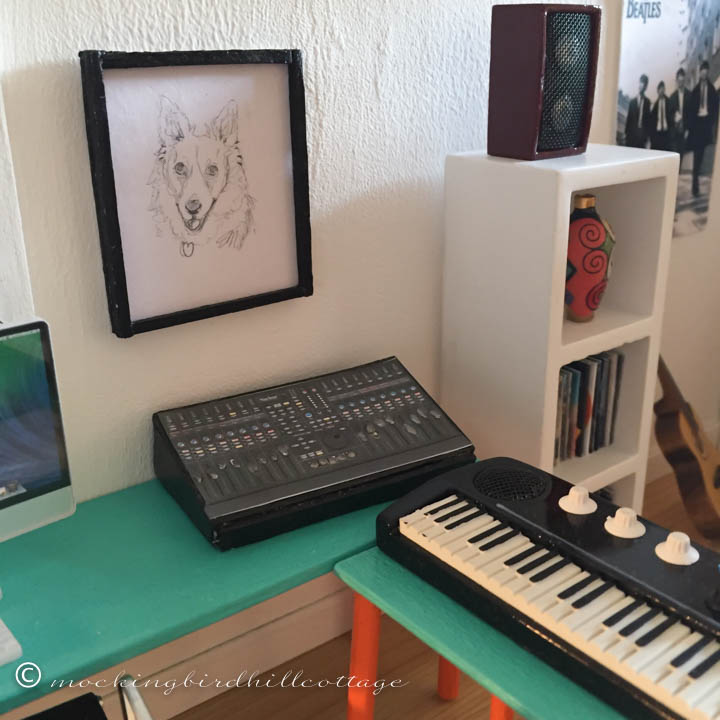 A little closer.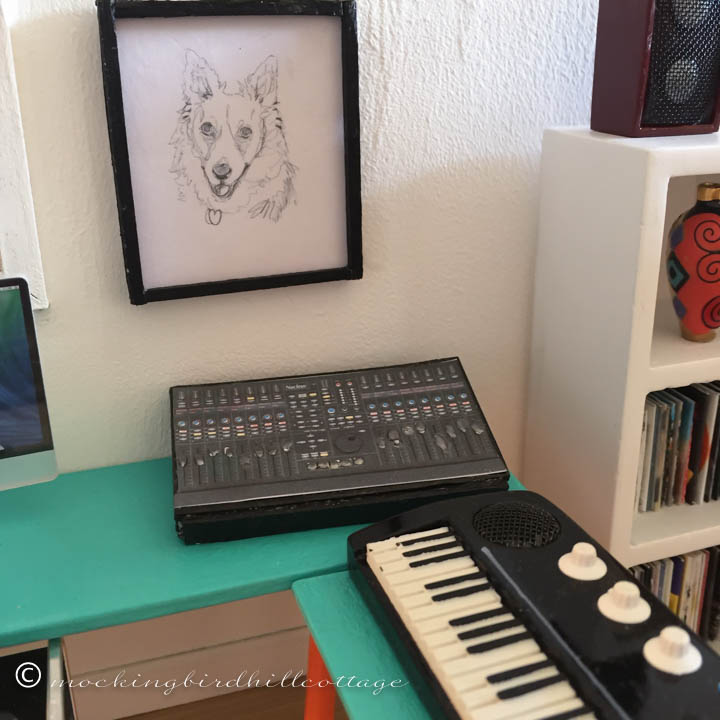 Closest. I have to use my iPhone to get these close-ups. The big girl camera is too big to get inside the TSP.
I made two copies of this reduction. One is going to go in Hummingbird Cottage. I love seeing our girl in this mini space. Don will, too.
Thanks so much, Debra, for the idea.
While I was digging through storage bins looking for some wood, I came across the original box for one of my Petite Princess chests. I thought you'd get a kick out of seeing it.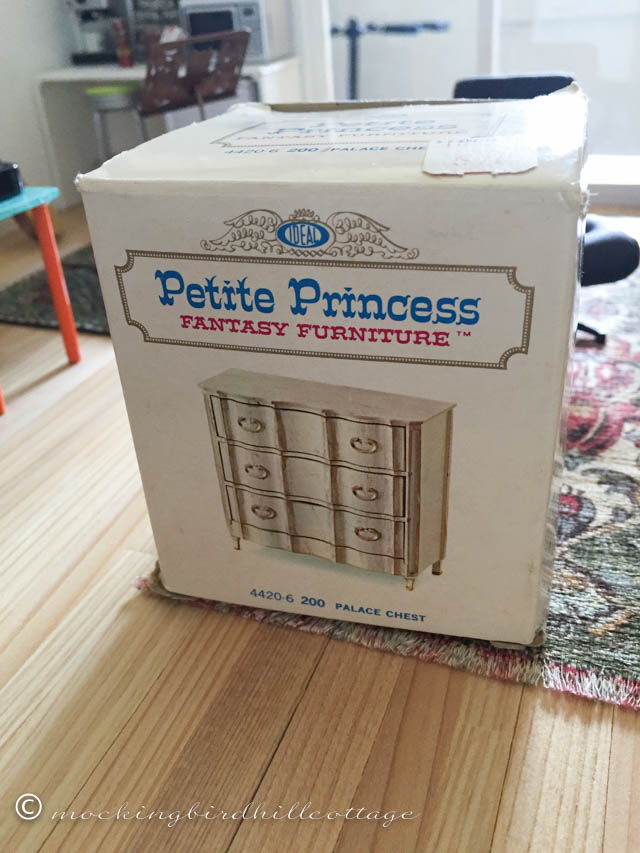 Oh, excuse me. It was for the palace  chest.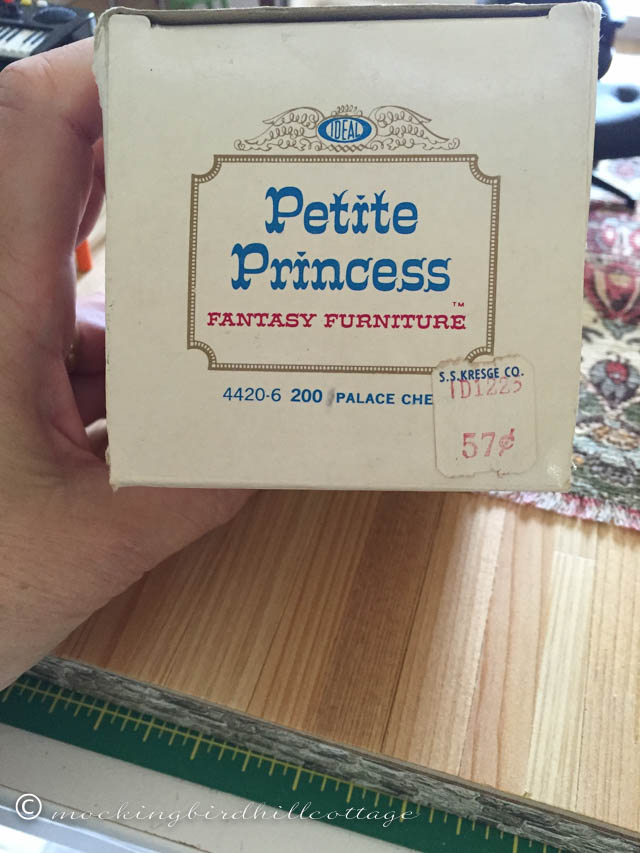 57¢. At S.S. Kresge, which used to be my favorite store when I was a kid. A true five and dime. There was one near our house and I loved to roam the aisles.
Really, Mom? You couldn't fork out 57¢ to buy this for me? Here I was, thinking in the vast recesses of my memory, that Mom wouldn't buy this stuff for me because it was too expensive.
Ahem. I think not. We'll be discussing this someday, Mom, along with the question: What the heck did you do with my Barbie doll, Barbie case, Barbie car and my Tiny Tears doll? I need some answers.
Happy Sunday.