The TSP/The Studio weekend has ended. As I'm sitting at my desk, I still look to my right expecting to see it on my work table. It's been there since we made the move into this new space. It's now in its new home – at least, for the time being – on Don's desk.  Needless to say, Don had a great birthday weekend. He replied to all of your birthday greetings yesterday, so if you don't get replies emailed to you, check back on Friday's post.
We're still in recovery mode, with a dollop of sinus yuckiness added to the mix. I have to say this has been the worst spring/summer for allergies and sinus trouble that I can ever remember. It's been relentless.
The garden, as of yesterday: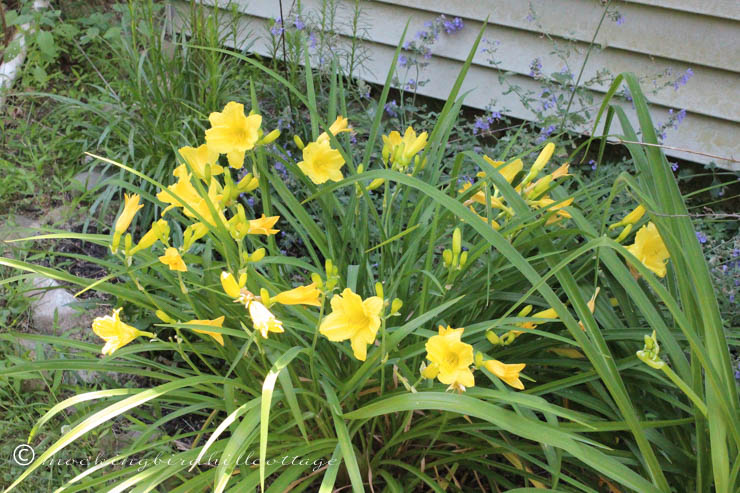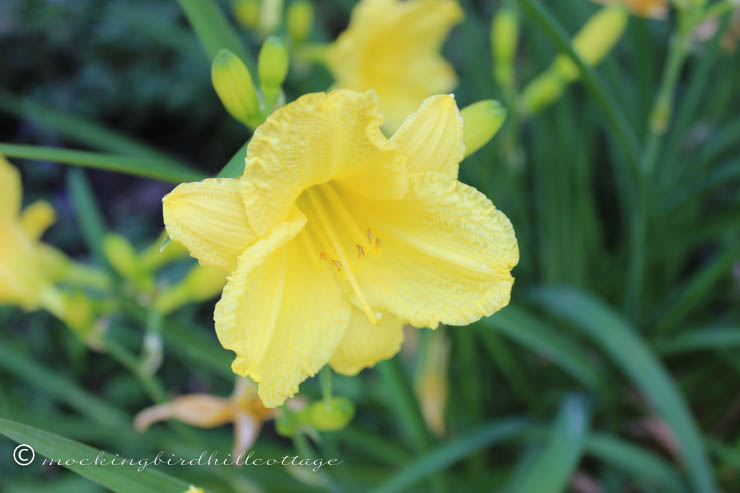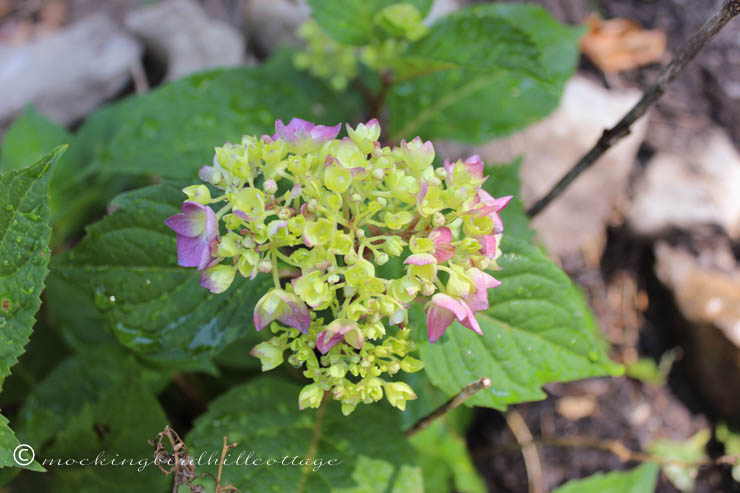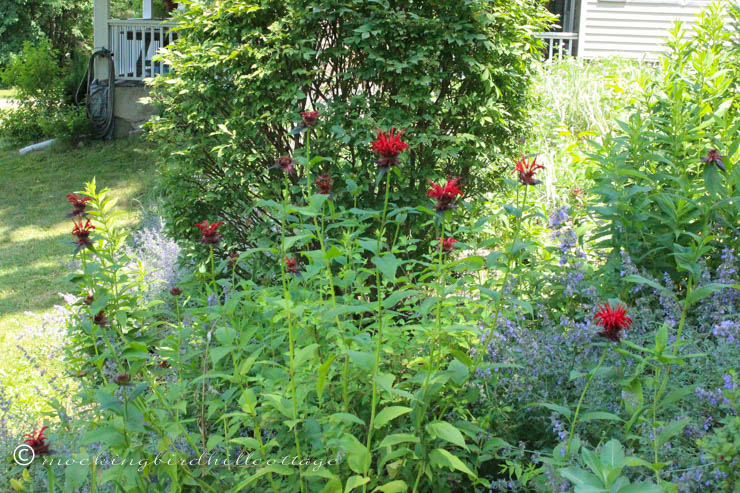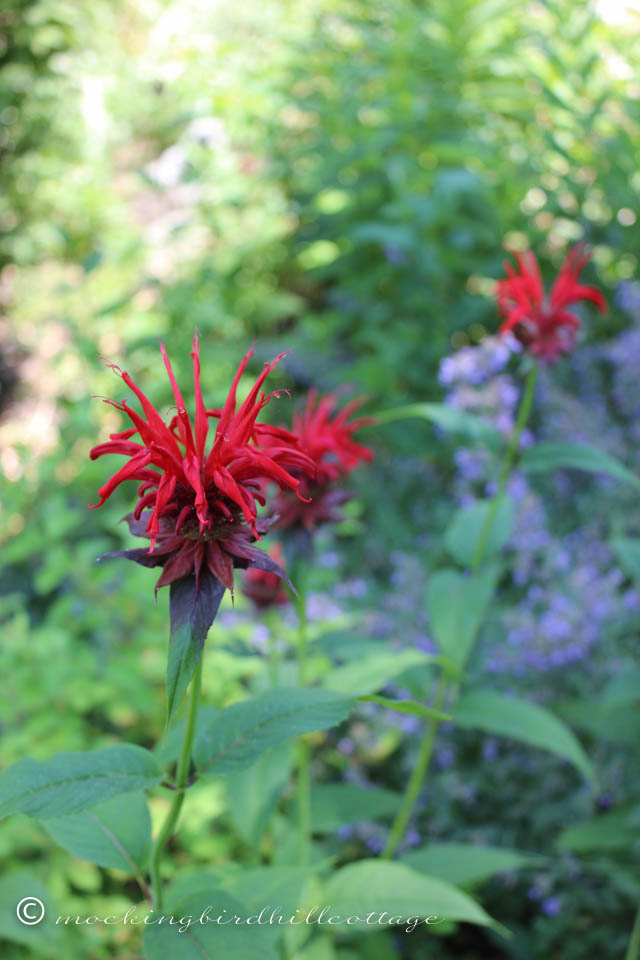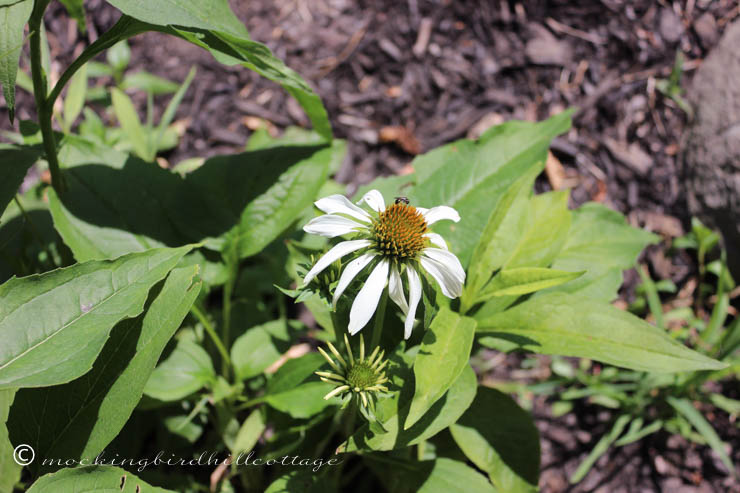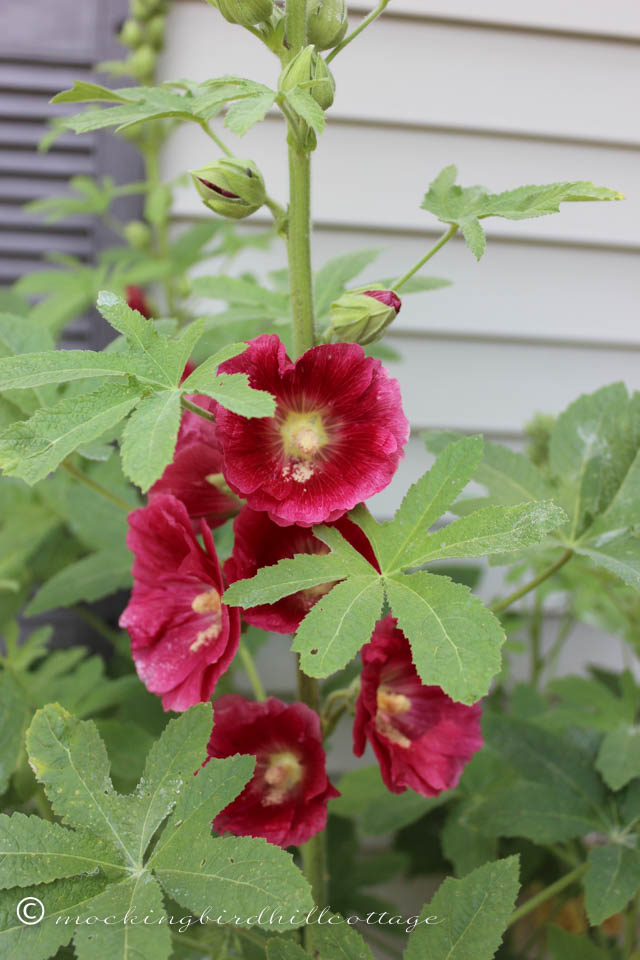 Daylilies, hollyhocks, coneflowers, bee balm, hydrangeas – old fashioned flowers in a country garden.
Oh, and down by the road: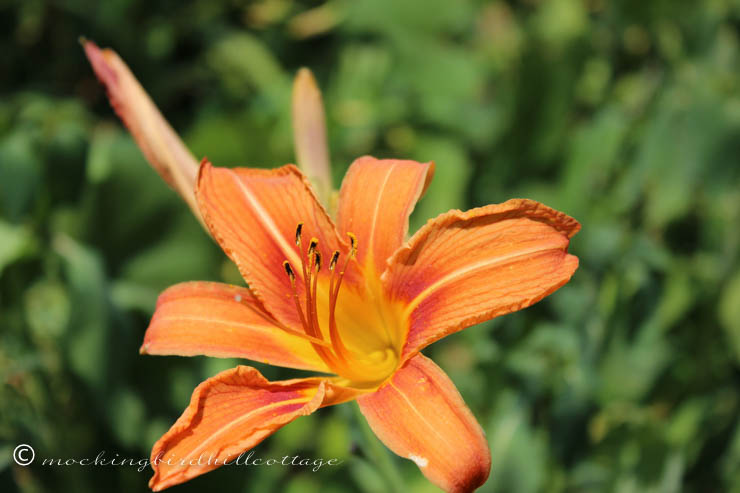 Our tiger lilies are in bloom. I say 'our' because these beauties bloom alongside the road on most of the properties around here. I love these splashes of orange – they're so beautiful
And the fireflies are back again.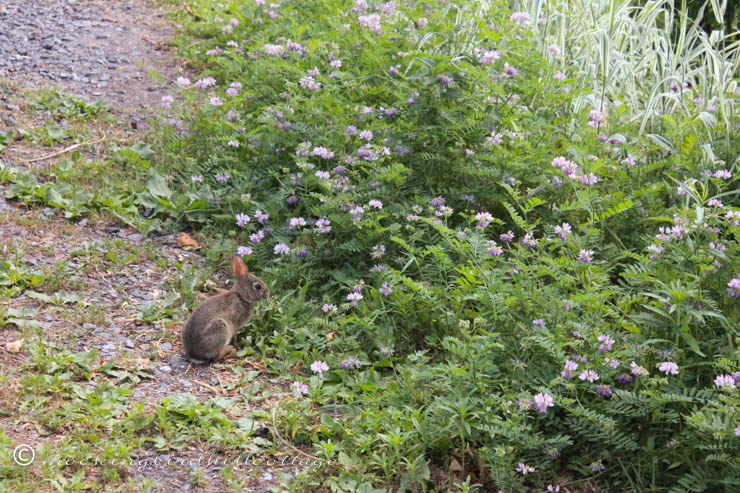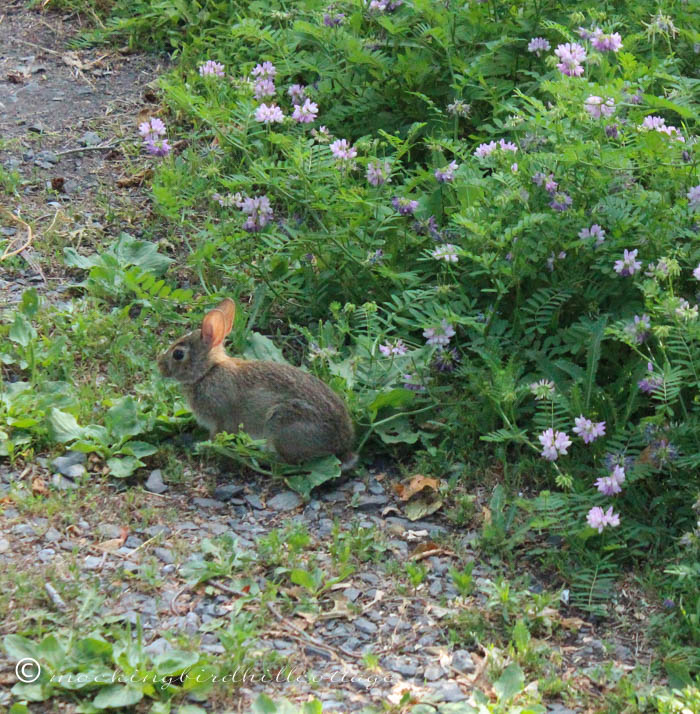 This little one is usually seen in the early morning hours and at dusk. Sometimes he's alone, at other times, he's with two adults. If he gets scared, he runs under my car. This morning he and my favorite mourning dove were within 6 inches of each other on the ground. I ran to get the camera, but the dove had moved to the birdbath by the time I got back.
Catbirds, mourning doves, a house finch, bunnies, rabbits, and a wild turkey feather found on the ground. Early Monday morning here at the cottage.
Happy Monday.