At any given moment, there are dozens of bees swarming around each of the catmint plants in the garden. They move so quickly, it is almost impossible to capture them via the camera. But if sheer luck decides to grant me a favor, I manage it. I wasn't sure I actually succeeded until I cropped this photo. Hello, bee! Lots of bees in the garden, honey bees in the Catalpa. That's a good sign, though I haven't seen many bumblebees. I love bumblebees.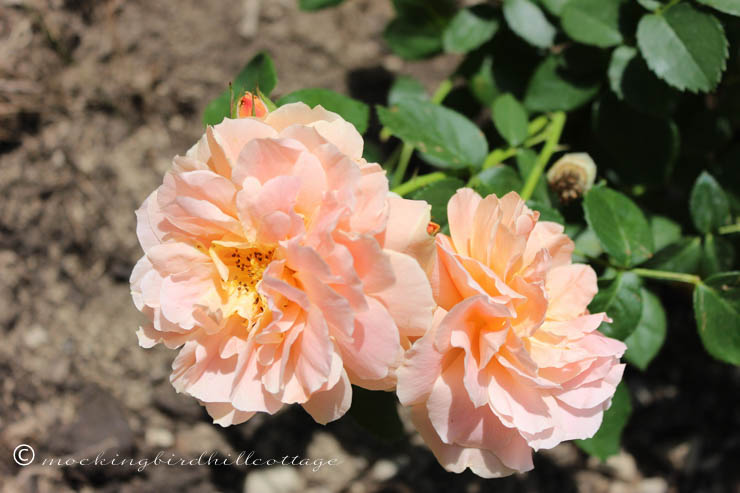 Yesterday's view of some of the At Last roses. Today, I spy many fallen petals on the ground.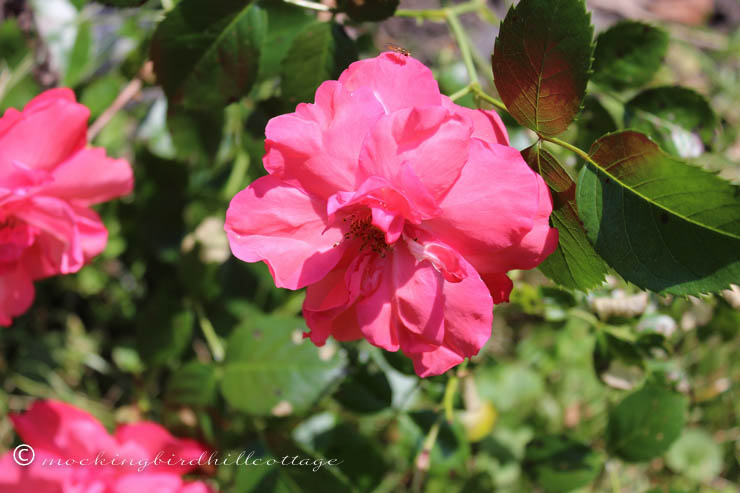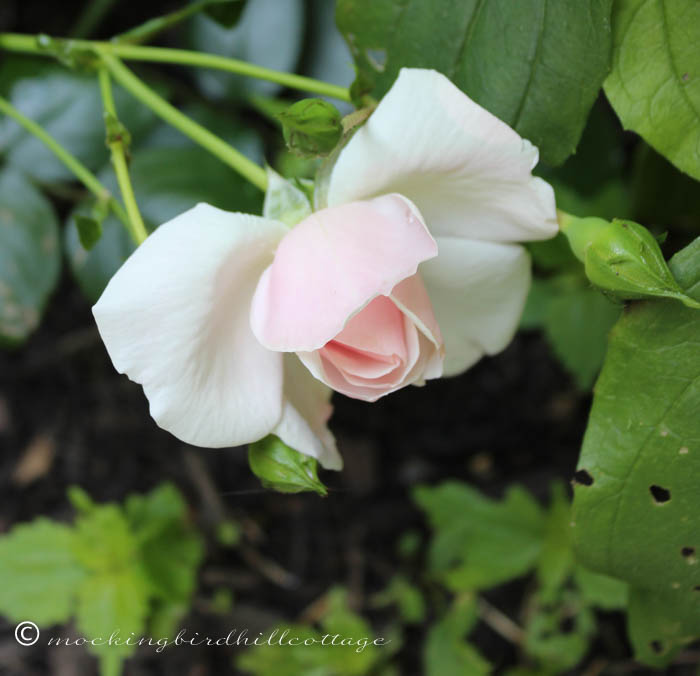 Some bug is eating the leaves on the coneflowers over in the side garden. And another coneflower has been chomped on by, I suspect, a little bunny.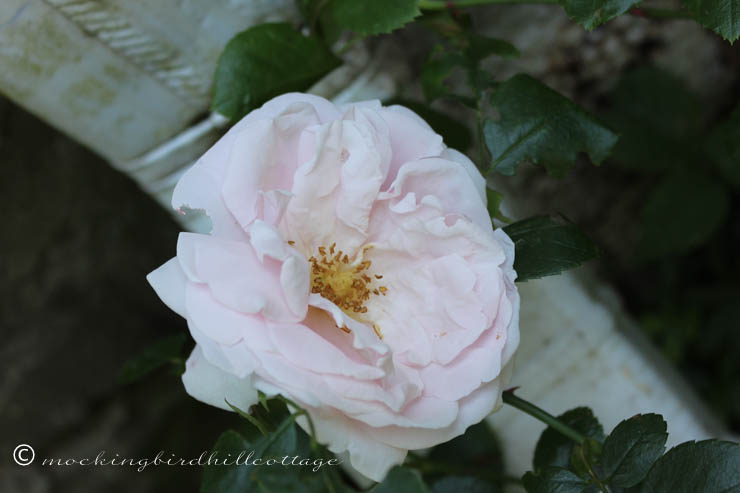 Don and I sat on the glider yesterday for a couple of hours and it was so lovely. A perfect weather day, with birds chirping, the perfect view and every time the gentle breeze moved the blossoms, the scent of the catalpa flowers came our way. It doesn't get much better than that.
We read, we talked, we reminded each other of what everything looked like when we first moved in to the cottage in 2005 and how far we've come in the past almost-eleven years. We talked about the tough times when we've struggled to make ends meet. They still occur. But somehow, we've managed to make it- sometimes on a wing and a prayer. You have no idea.
There's never a time when we aren't grateful for this patch of land that is ours. After years and years and years of renting, we found our little paradise and we never take it for granted.
T-minus one week and counting, my friends. Don's birthday is one week from today!
Happy Friday.