Late afternoon animal hijinks at the cottage.
Baby bunny was munching on the grass in the memorial garden.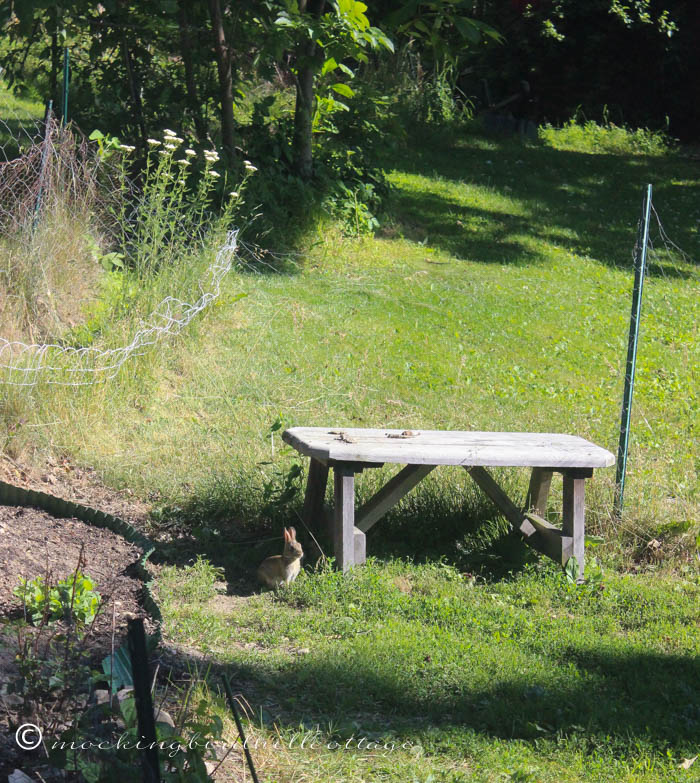 I have to shoot these pictures through our windows, so they are not the best quality. But oh, is this one a cutie.
I looked up and saw Henry slowly walking towards the shed and disappearing into the entrance to his home. And then about 5 minutes later, I saw a groundhog near the garden. I don't think it was Henry because this one didn't look quite as big, but I can't be sure – Henry sightings have been few and far between this summer.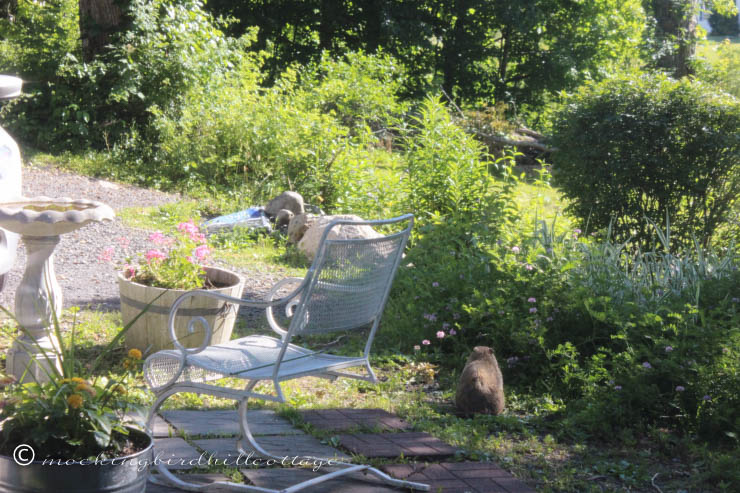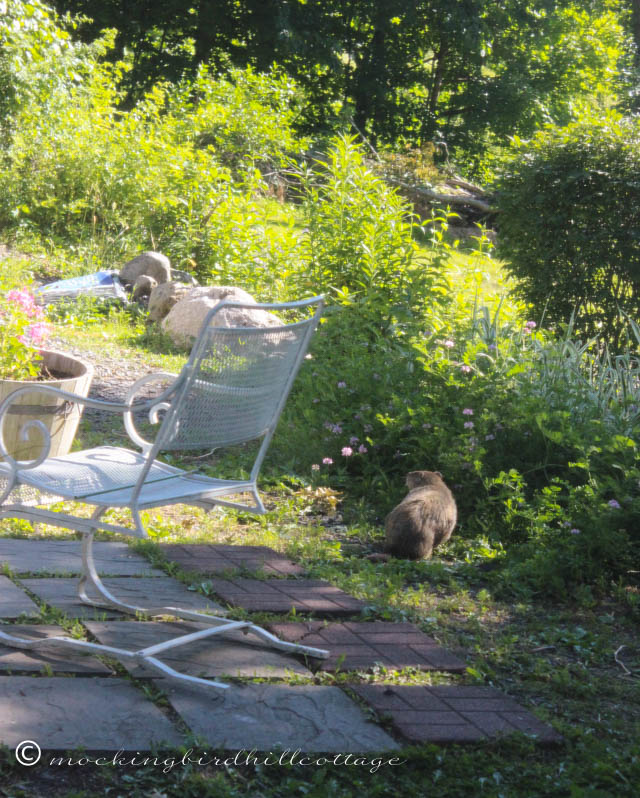 Hmmm….what is he thinking, I wonder?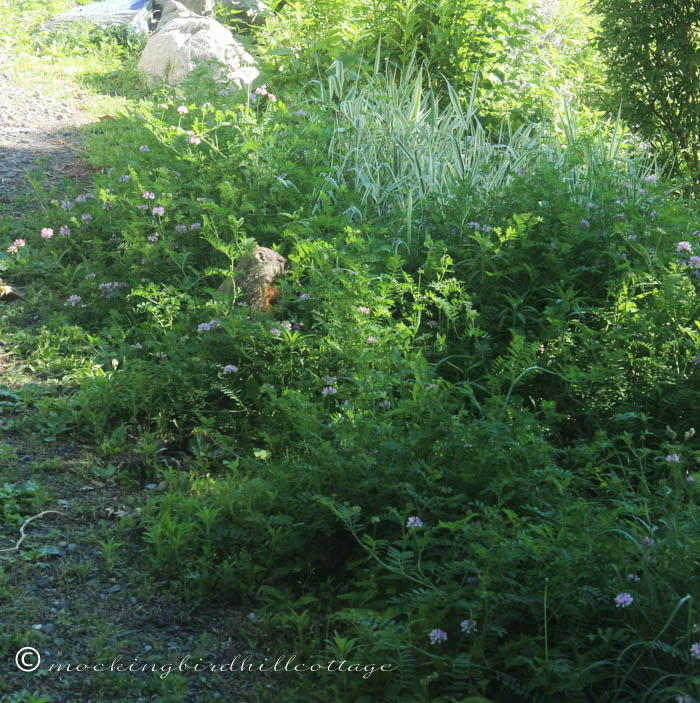 And he's going in.
Which prompted an opening of the front door on my part in an attempt to dissuade him from chomping on my garden. What he loves, I think, is the crown vetch that you can see everywhere in these photos. Crown vetch can be invasive and I regularly yank it when it threatens other plants in the garden.
But it also spills over the edges of the garden. So I don't mind him eating it as long as he doesn't decimate it – it comes back very quickly.
Nevertheless, I'm keeping my eye on him! I could see evidence that he'd been there before.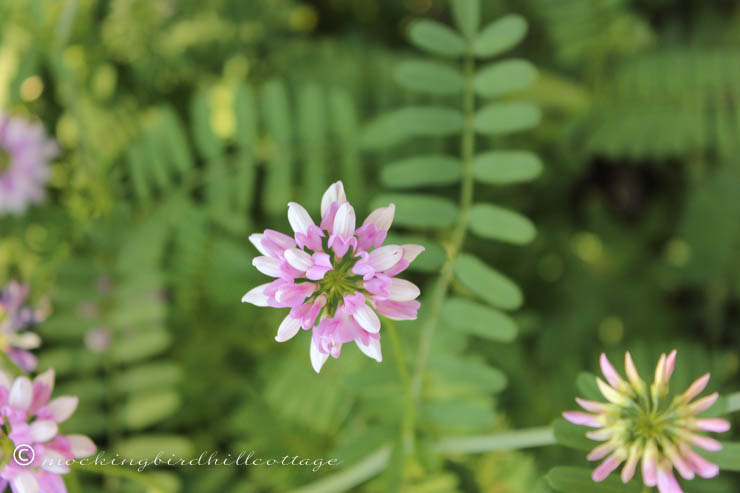 The crown vetch is in bloom at the moment and it's quite beautiful. Remember yesterday's post where I said I hadn't seen very many bumblebees? Well, I did yesterday; apparently, they love these blooms.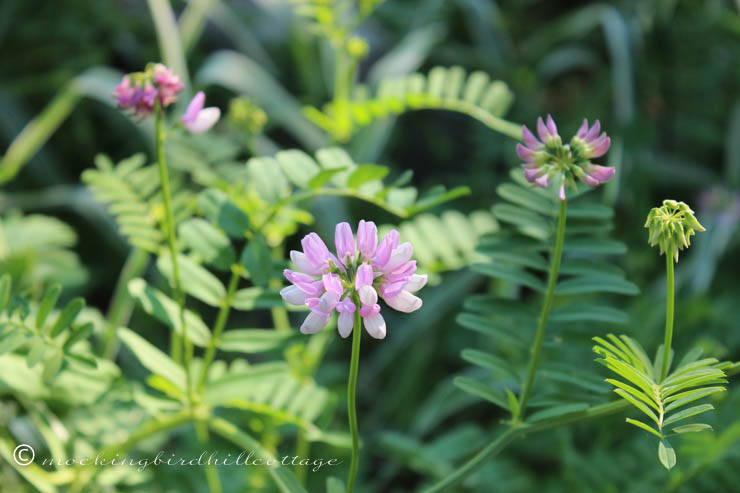 Don is really enjoying Instagram and is taking a lot of photos, so I gave him my old Canon to play around with. Early evening found us both outside taking pictures. He has a great eye.
Essential reading from yesterday's New York Times. Absolutely essential.
Enjoy your weekend, my friends.
Happy Saturday.