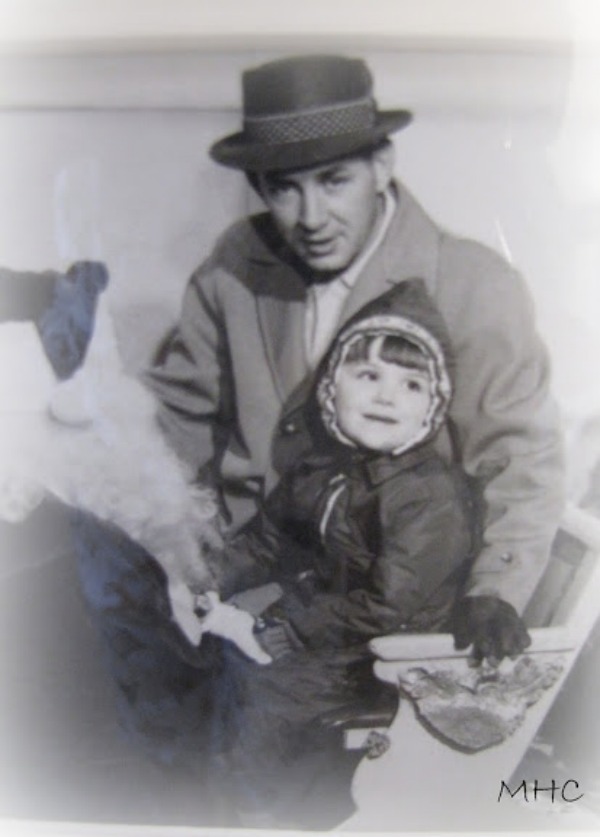 You've seen this photo before; it's one of my favorites.
Missing my dad on this, my first Father's Day without him. Thinking of my sister who is feeling the same sense of loss. And of all of you who miss your fathers.
And of my husband, who is missing being a father to Scout.
A bittersweet day and a day where every post in the blogging world and on Instagram and Facebook seems to be about fathers. So I'm going to lay low.
I've not been sleeping well this past week. I wake up in the middle of the night and then I stay awake for hours. It's very frustrating.
All that being said, we have to have a least one pretty flower picture, don't we?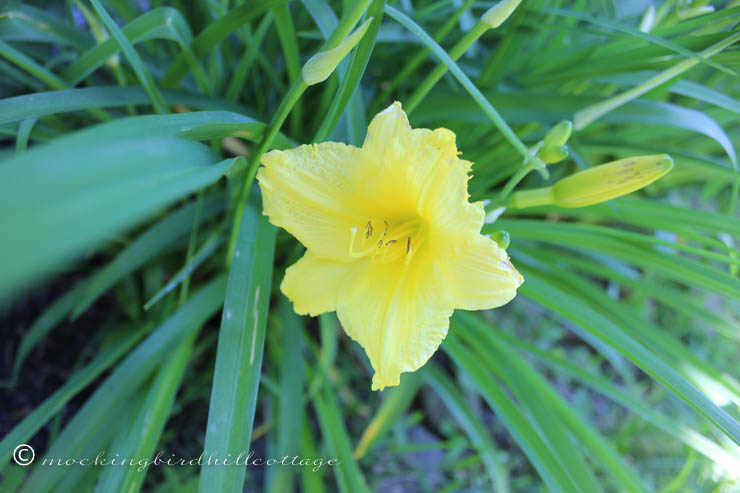 The first daylily to open up in the side garden bed. A cheery yellow daylily.
Happy Sunday.