Lots to cover today!
First, thank you so much for the great discussion on yesterday's post. It was fascinating and informative. Of course, there was the usual "You've lost a loyal reader" email. I respond to that sort of thing with my sincere best wishes and an acknowledgement that the reader is free to move on.
It does make me wonder, however, how anyone who has read this blog for any length of time – a daily  blog of 8+ years and one in which I think I have been transparent enough for you all to have a pretty strong picture of who I am –  could think I would ever  tolerate those ideas or that sort of speech? There is nothing anywhere in this blog that supports that kind of thinking; in fact, I have been pretty vocal about my feelings over the years. If you're a "loyal reader," surely this isn't a shock?
Inclusion, not exclusion. Love, not hate. Tolerance, not intolerance. Civility, not incivility. Those issues have been covered repeatedly on this blog. And they will continue to be.
And I've never hidden the fact that I am a feminist and a proud one. So is my husband. We wouldn't be together if he wasn't. I don't blame women for their husbands' indiscretions and the reverse is also true. Just as I don't blame the rape victim for the rapist's actions. I don't denigrate women or define them by their physical attributes. I want to see women rise to the top. We are more than fully capable. We can and will make this world a better place.
Okay. Let's move on!
Yesterday, I continued working in what will be the memorial garden. Don had an audition in the city. Lots of digging, lots of rocks to uncover, but it felt so good to be out there working on this project. It was sunny and warm and, yes, I am happiest when I am outside working. I really love it.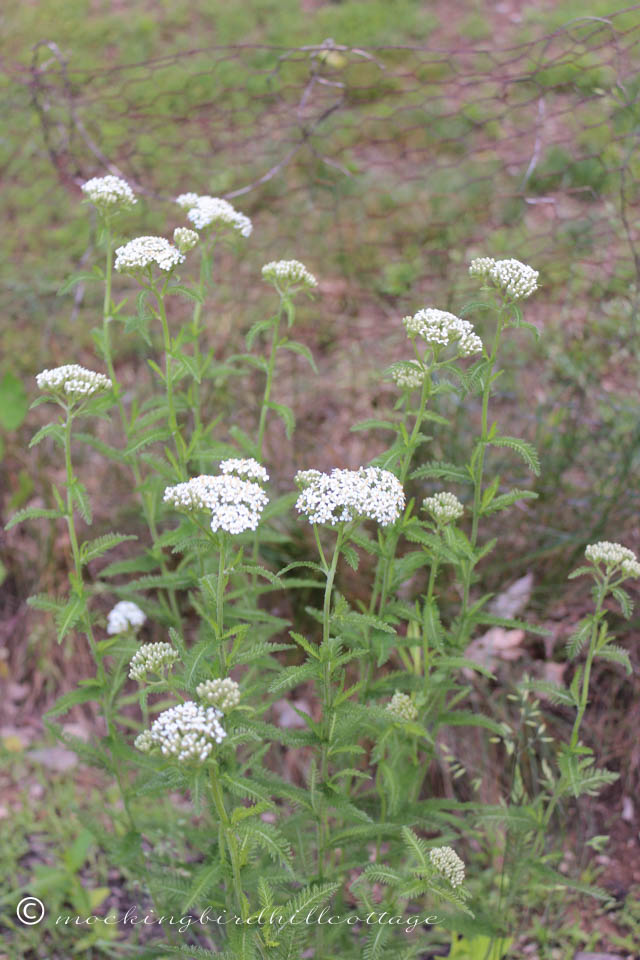 I love self-seeders, like this yarrow that has planted itself smack-dab in front of the Chicken Wire Fence Garden. Welcome!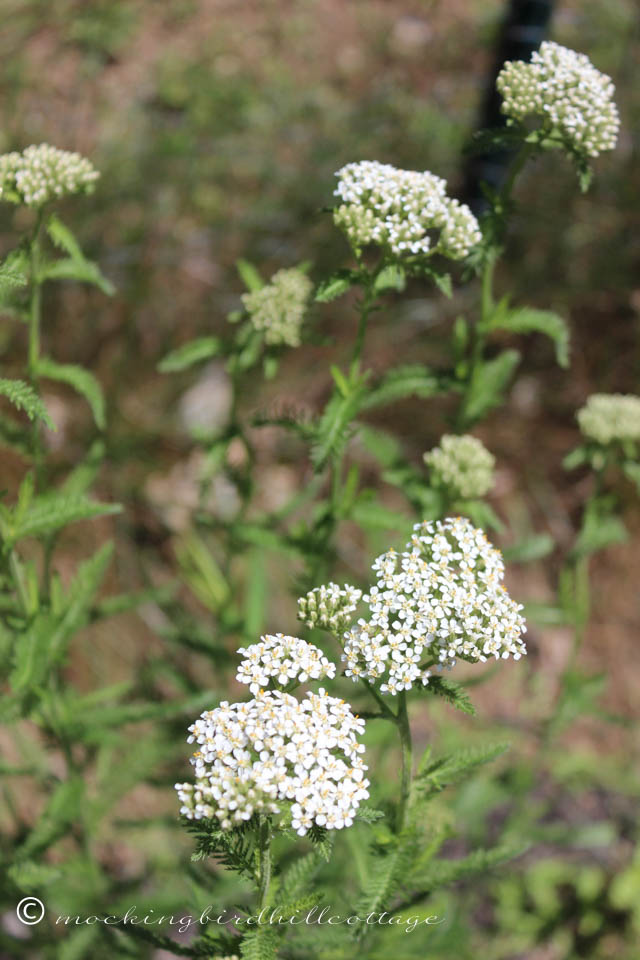 Feathery and delicate. There's some coming up in the big garden bed, as well.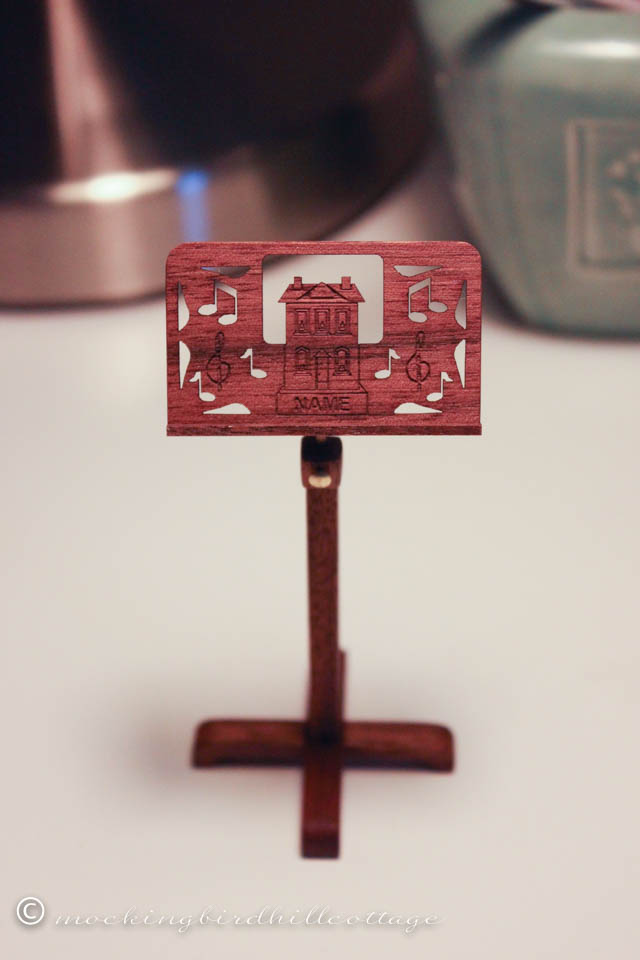 I happened upon a listing on eBay for this music stand. It was a souvenir made for a NAME (National Association of Miniature Enthusiasts) National Houseparty that took place in Cleveland in 2011. It's signed and dated by artist Tom Walden. It's made out of walnut and is simply lovely.
No one bid on it but me, and I got it for $7.99! Isn't it beautiful?
I thought it would be perfect for the Top Secret Project.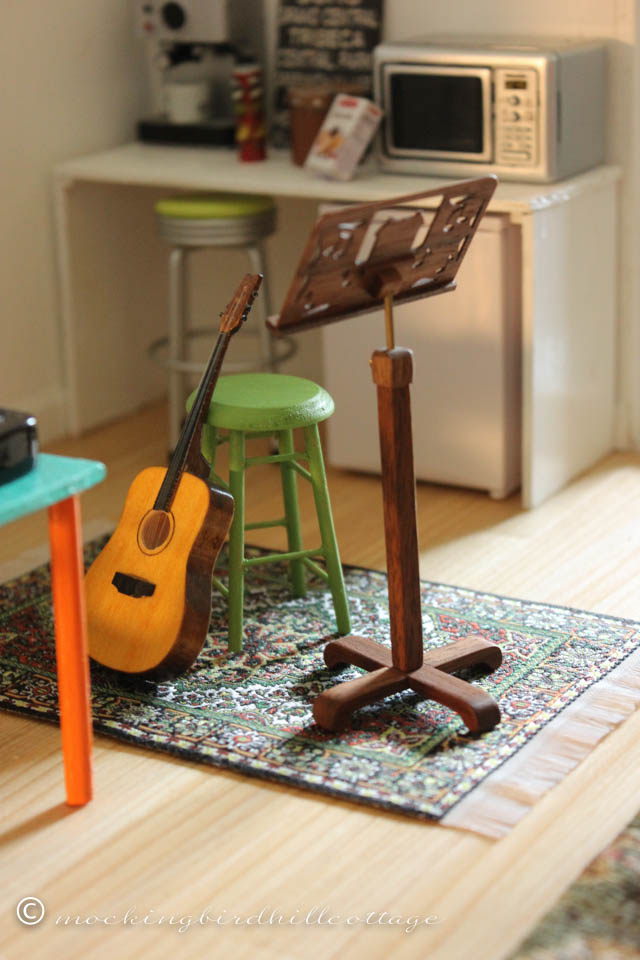 Also included was a piece of music, though I have yet to put it on the stand. I like the idea of a mix of vintage and new in this studio and the music stand looks vintage, doesn't it?
16 days and counting.
Today marks four months since we had to say goodbye to our beloved girl. Only four months, yet it seems like a lifetime. The other day a package arrived in our post office box from Shanna, a reader of this blog. I knew she was sending what she called a 'small token' of appreciation, but when I opened the package, I was stunned.
Shanna is an artist and she has been experimenting with machine embroidery. This is what she created: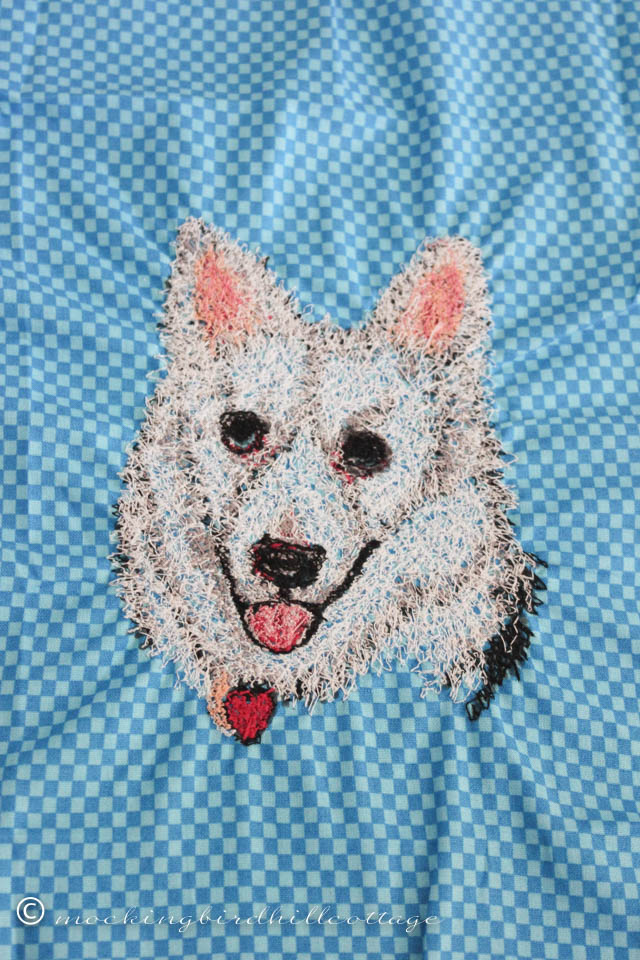 She has perfectly captured our girl. This is simply amazing, Shanna. It's so beautiful! I'm going to frame it and it will live in a place of honor in our home.
She also sent along the preliminary sketch she made.
Don wants to frame the sketch and I think we'll hang it by his favorite chair, so he can feel she is right by his side.
Shanna, I wrote to you yesterday and I hope you've had a chance to read our heartfelt words. I can't tell you how much this means to us, especially on this day. The timing couldn't have been more perfect.
You've captured the look in Scout's eyes, the way she held her head, the joy in every fiber of her being. Bless you. We are so, so grateful for your generous and compassionate gift.
Don't forget to leave a comment on Monday's book review if you want the chance to win a copy. I pick a winner tonight.
Happy Wednesday.