It was a perfectly lovely day yesterday, made even more lovely by your wonderful comments. Thank you, dear friends!
We ate lunch at our favorite restaurant, stopped off to visit a few shop owners that we know, had a lovely dinner (Don gave me – that sneak – a little miniature rose plant and a pine scented candle) and we watched The Music Man  on TCM. My father and I used to watch that movie together whenever we saw it listed in our TV Guide. He had a major crush on Shirley Jones. So, we toasted my dad as the movie started. I hope he was watching with us.
I didn't give Don anything because, and I confessed this to Don, after Father's Day and his birthday, I was fresh out of ideas! I couldn't come up with one – not even an appropriate card. He didn't care, thank goodness.
Caught on camera the other day – a lovely goldfinch.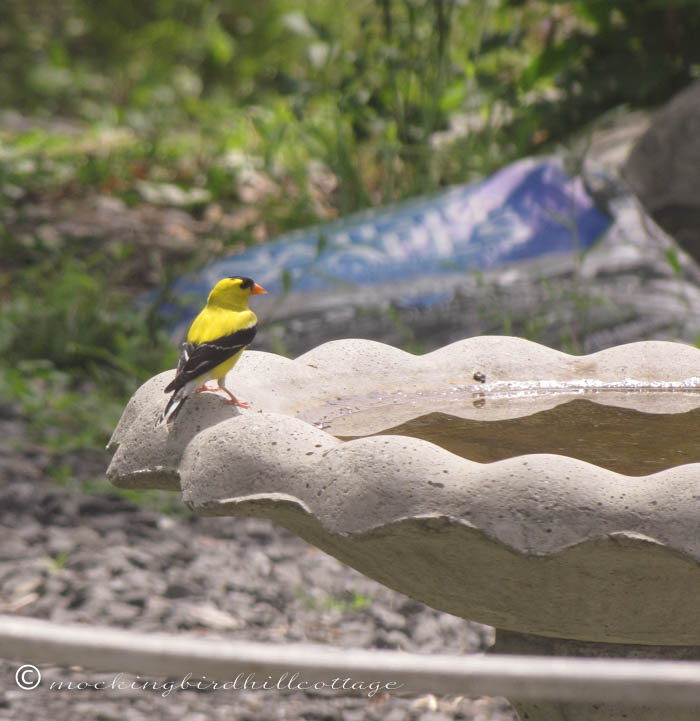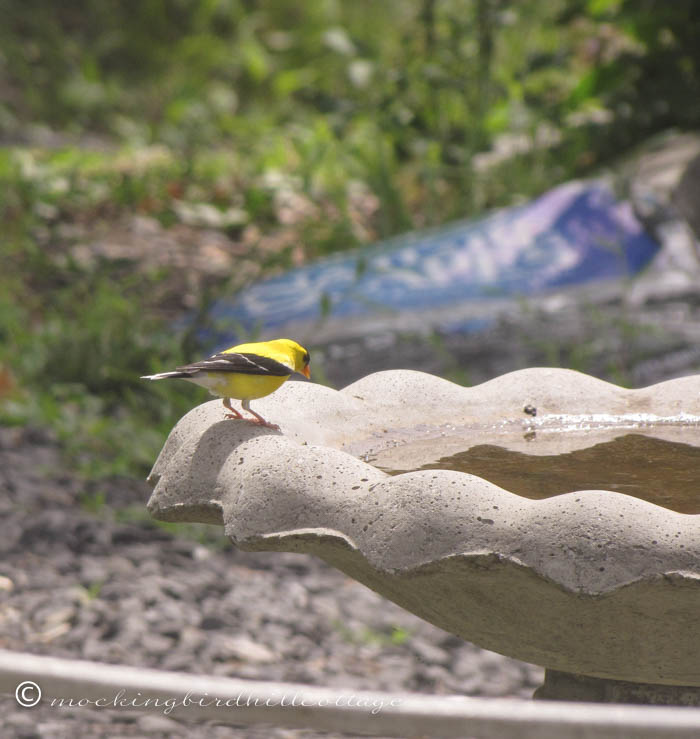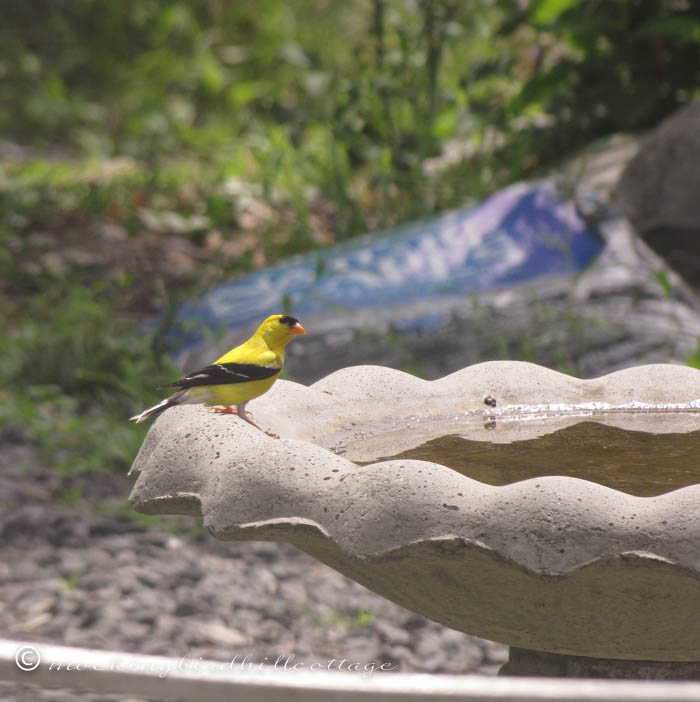 I love seeing that flash of bright yellow. We have a lot of finches that hang about the property and they are at the birdbath fairly frequently.
We stopped in at Postmark Books yesterday.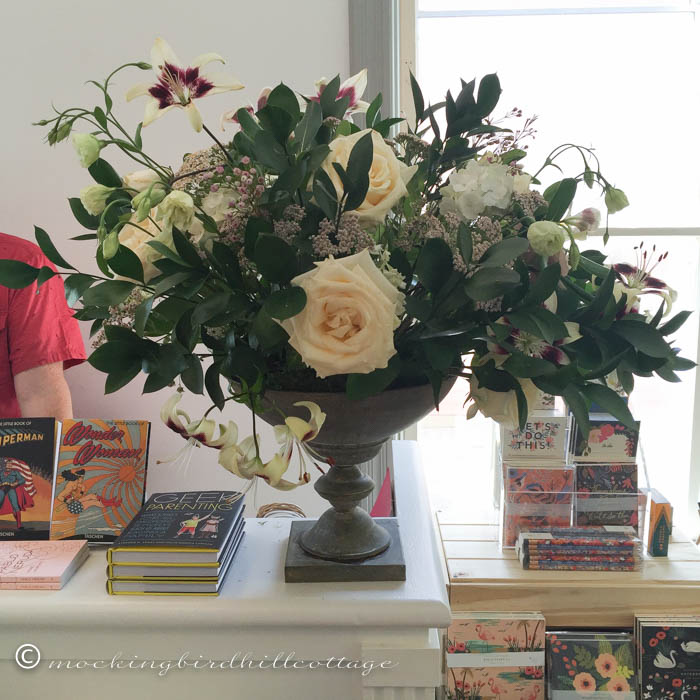 This is one of Maggie's flower arrangements. It's simply gorgeous – she's so talented!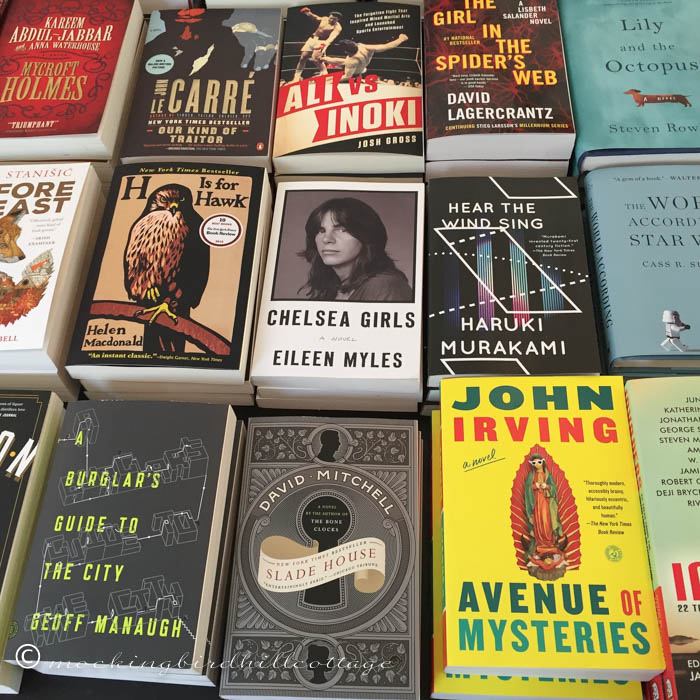 I took this picture because I want to remind myself to read some more John Irving. I read so many of his books years ago but I haven't been keeping up and Jesse (the owner) told me Avenue of Mysteries  is really interesting. I also want to read Mycroft Holmes  by multi-talented Kareem Abdul-Jabbar.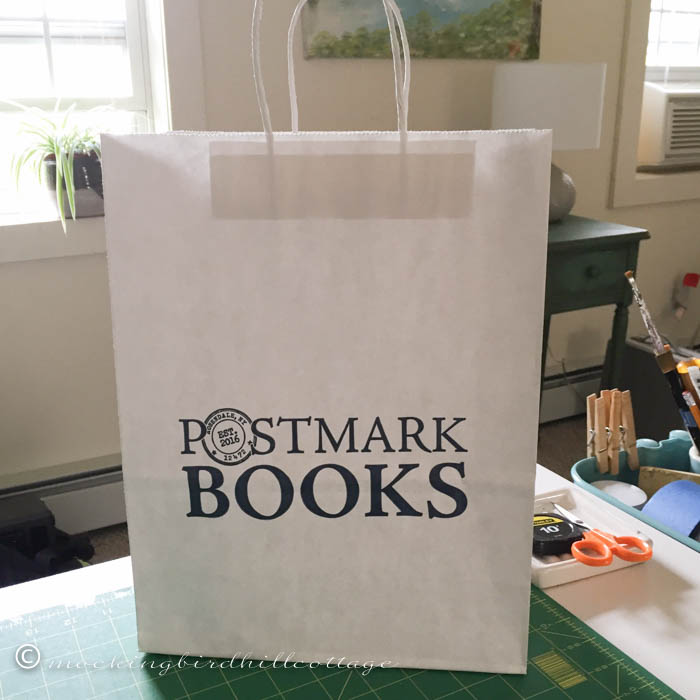 Hurrah – Postmark Books now has a lovely bag with their logo on it.
I wasn't going to buy anything – we are having to be really frugal at the moment – but I couldn't resist this book (and Don was loving it as well):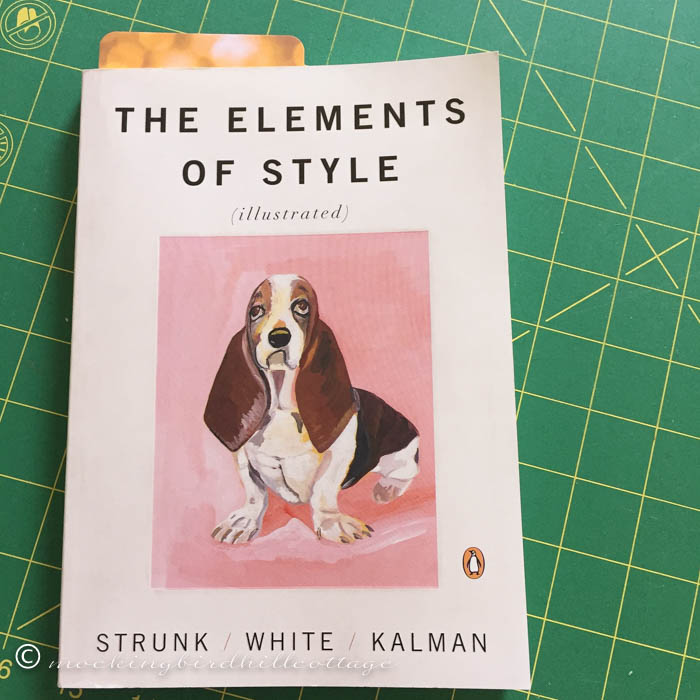 My beloved Elements of Style  by Strunk & White – this version illustrated by Maira Kalman. The illustrations are whimsical and charming and they are based on sentences in the text.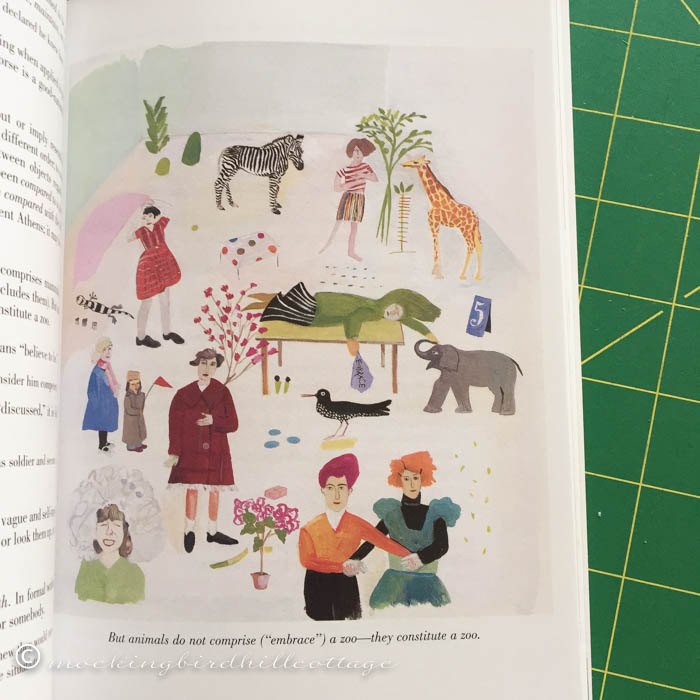 Lovely.
This reminds me that a re-read of Elements of Style  is in order. It is the wisest source of sound, basic advice for the writer and I think I've probably acquired a few bad habits that need to be corrected.
Our period of birthday and anniversary and Father's Day celebrations has drawn to a close. It's been lots of fun, but now we're back to our daily routine. By the way, Meredith thanks you for all your Happy Birthday messages. She tried to write to everyone, but some of you are No Reply commenters so she couldn't respond. She was very touched by all the good cheer sent her way.
We'll close with Sunday evening's sunset: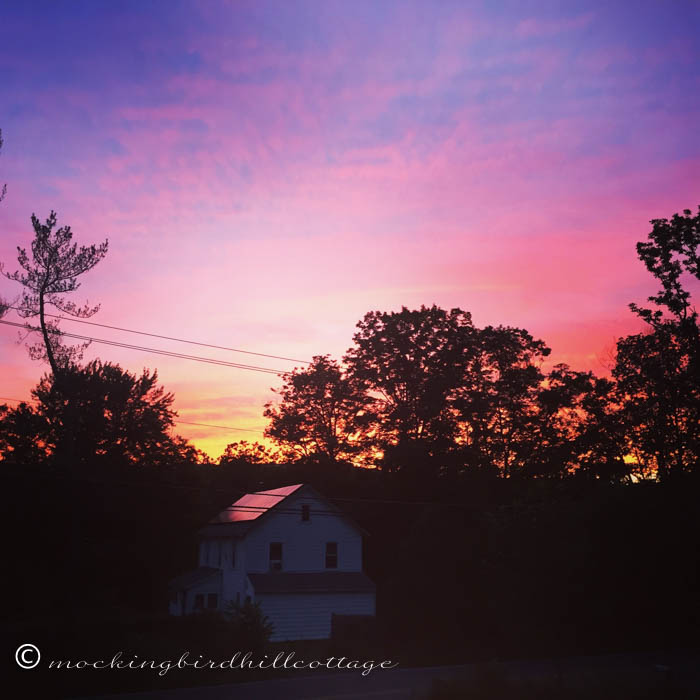 Happy Tuesday.