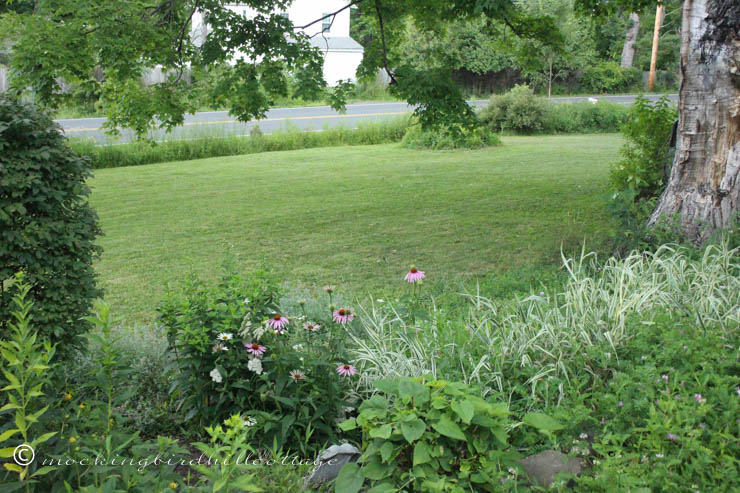 I love looking at the lawn just after it's been mowed. In this case, by me, on Monday. I mowed this side of the lawn (and it's much bigger than this photo indicates.) Don stepped in and did the other side. Now we have to tackle the corrals and the back forty. It takes a minimum of two days to mow all of our grass, sometimes longer. And we do it with a gas-powered push mower, not a riding mower. Even if we could afford a riding mower, I don't think we'd invest in one at this point. The exercise is really good for us.
Checking out the gardens: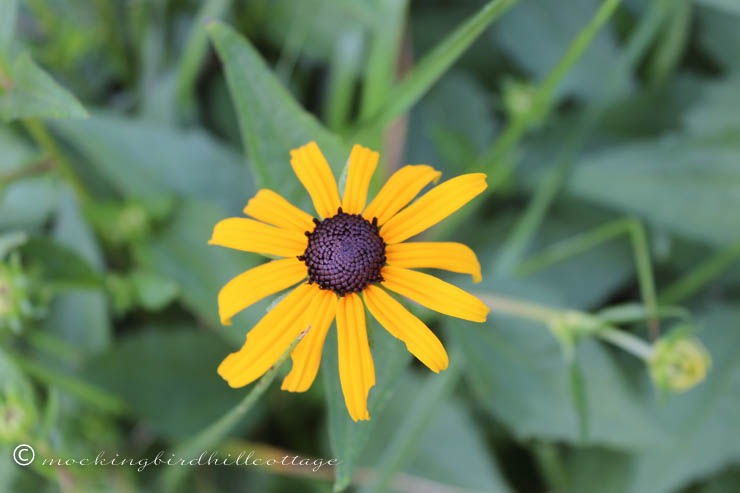 The first Black-Eyed Susan (or Brown-Eyed Susan, it seems to be called both) opened up the other day. There are many more to follow. I suppose I could simply call it Rudbeckia, and solve this problem.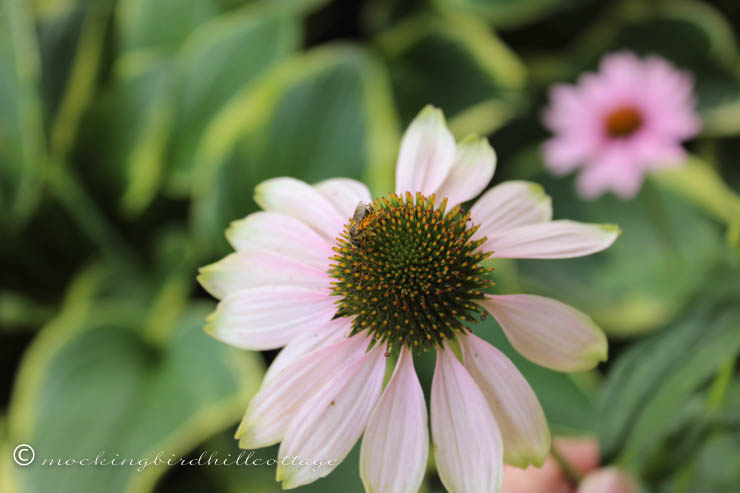 If you look at the upper left hand corner of the coneflower, you'll see a little bee, nicely blending in with the flower.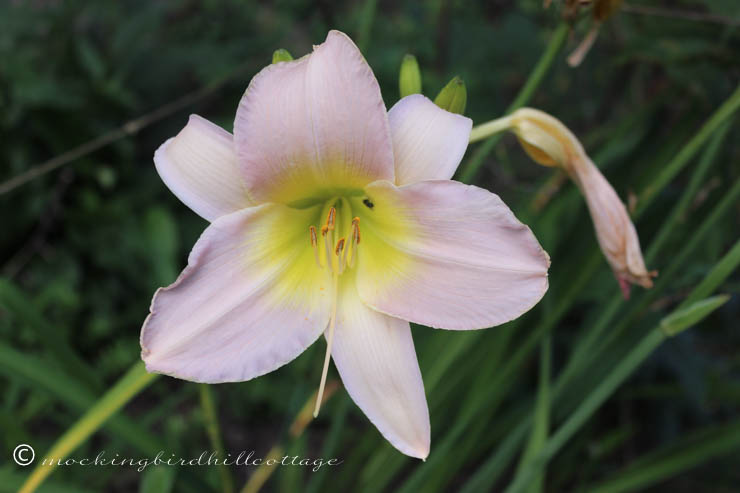 I can't stand it, this is so beautiful.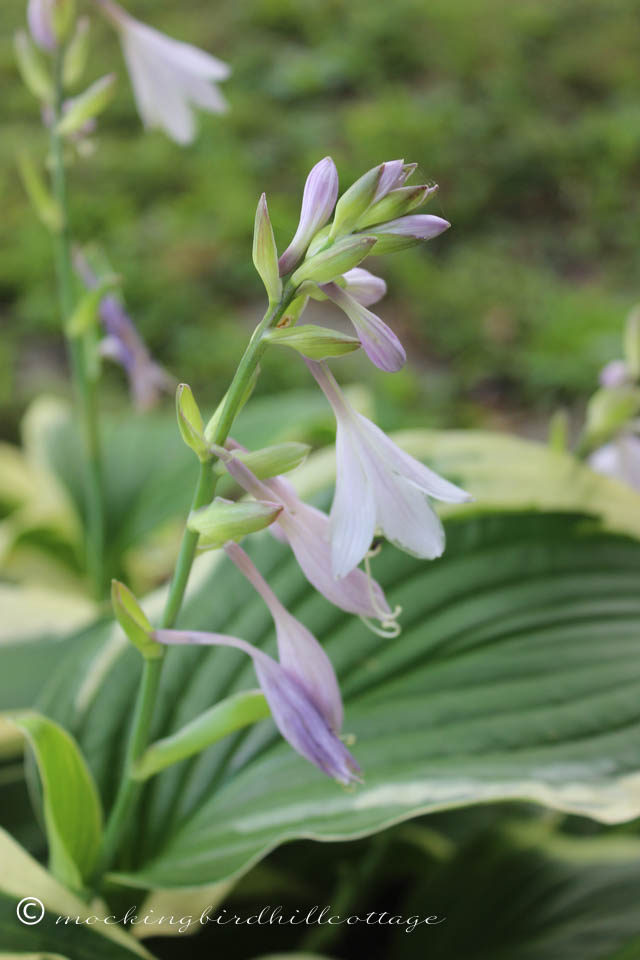 All of the hostas have blooms now.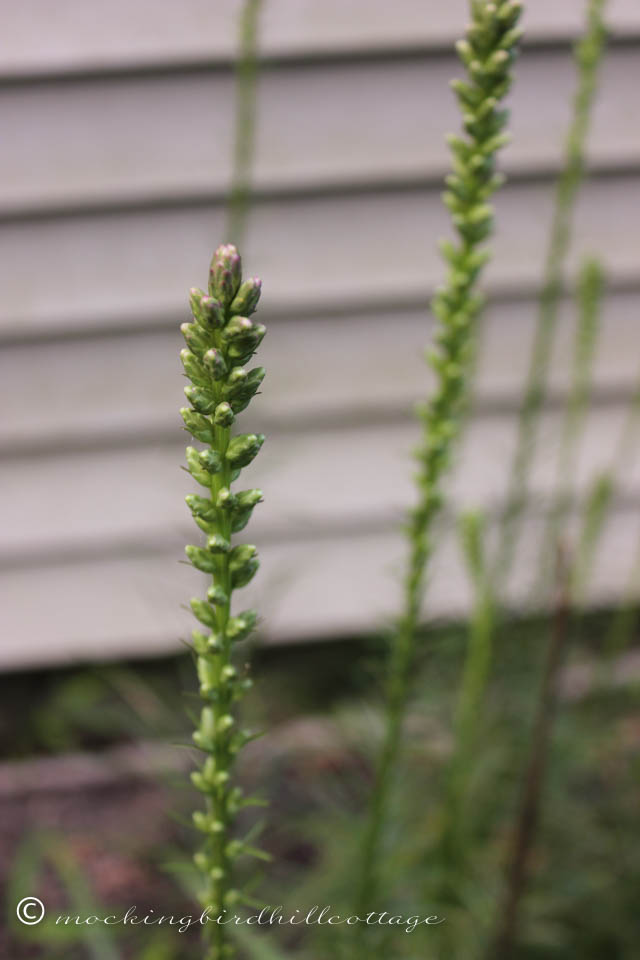 The liatris will soon be blooming. There are more spikes than ever this year, which makes me happy.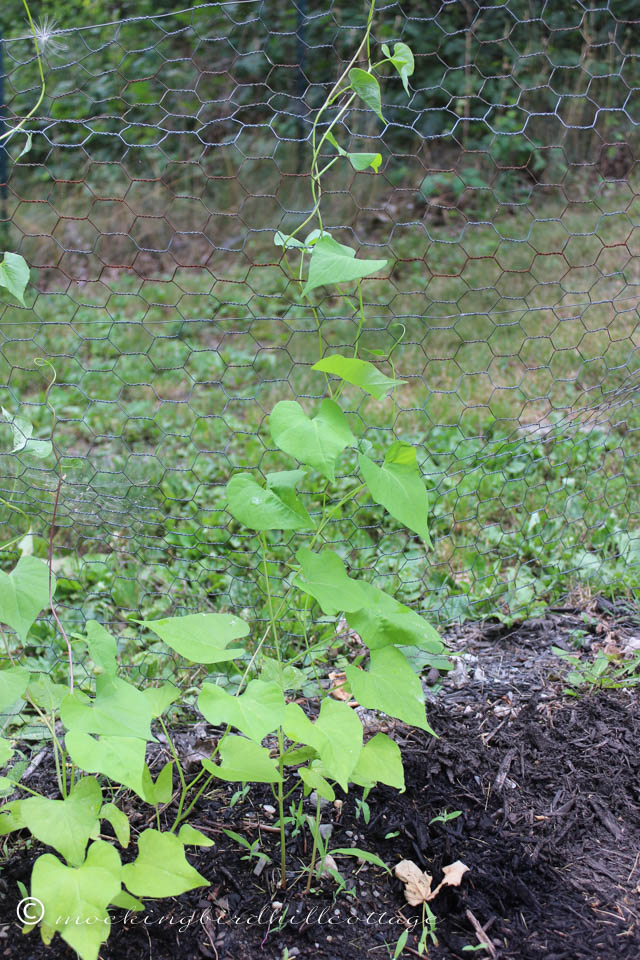 The morning glories are starting their climb up the chicken wire fence (this is in the Memorial Garden.)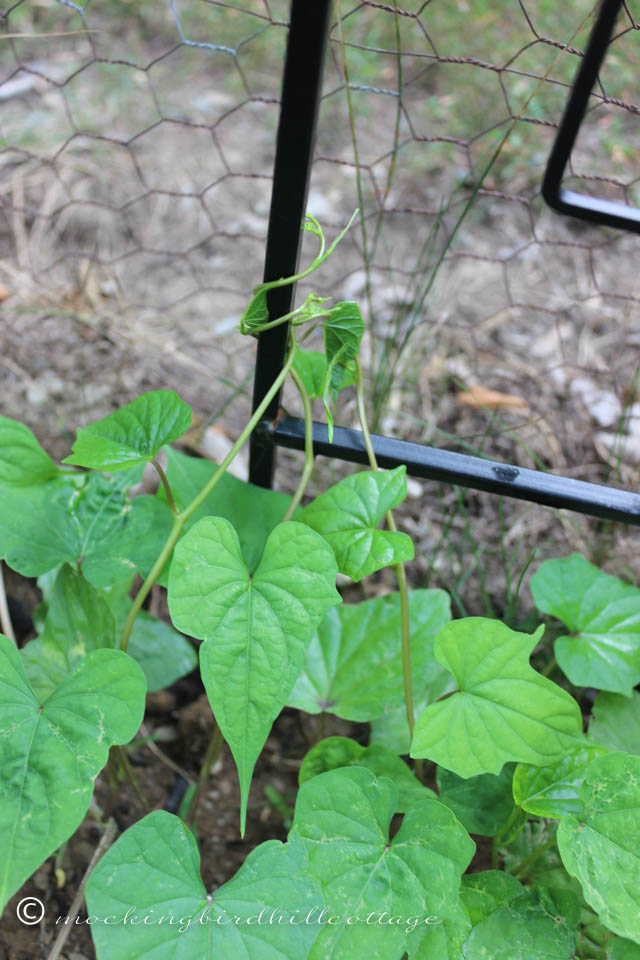 Also in the Memorial Garden – moonflowers climbing up the trellis.
Since yesterday gave us temps in the mid-eighties rather than the mid-nineties, I spent most of the day outside. I cut back the catmint to encourage a second bloom, I weeded, I tried to tame the crown vetch, which likes to take over, I cut back the wild roses near the maple tree – I did a lot of 'garden maintenance.' It looks a lot better out there now.
And we meandered up to the back forty,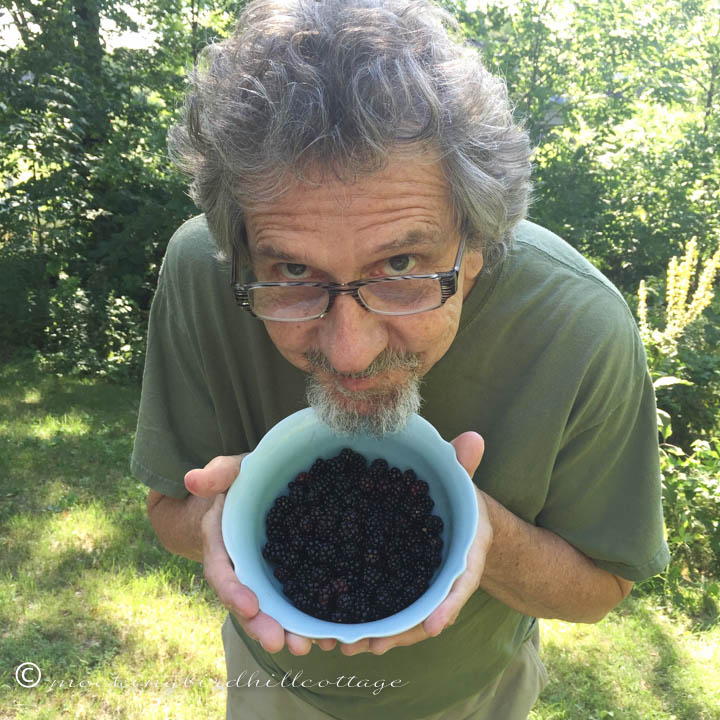 where we picked another bowlful of black raspberries!
Sort of a perfect day for yours truly. I ended it tired, but happy to have been out in the garden, with the little bunny chomping on grass at a safe distance. Until I apparently got too close and he ran up to the back forty. He's dining on the grass outside our living room window as I write this post.
Happy Wednesday.