This will be a quickly-put-together post, my friends. I had a somewhat sleepless and frustrating night, eventually nodding off sometime before dawn, so I didn't get out of bed until 9 and I'm barely functioning as I wait for the coffee to kick in!
I just couldn't turn my brain off; some worries floating around in there, but mostly snatches of songs from Anastasia  playing over and over, along with memories of our dogs. I couldn't stop thinking of Winston and Riley and Scout. I guess my mind didn't want to let go of them. Then this morning, as I tried to go back to sleep once more, memories of living in Cambridge and teaching at Boston University.
A very strange night.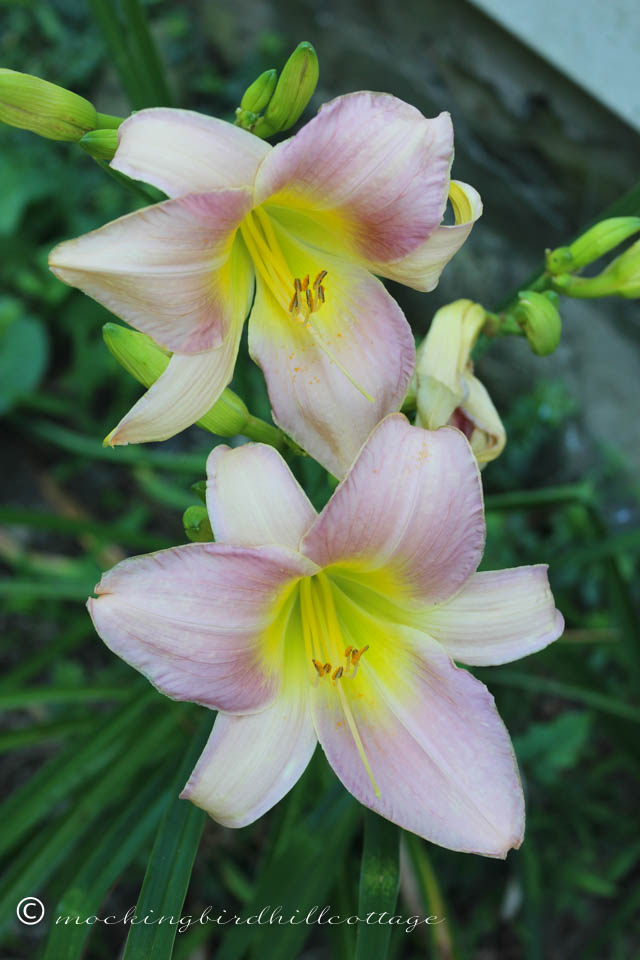 More of these gorgeous daylilies. There are two plants in the side garden bed. This one just started blooming yesterday.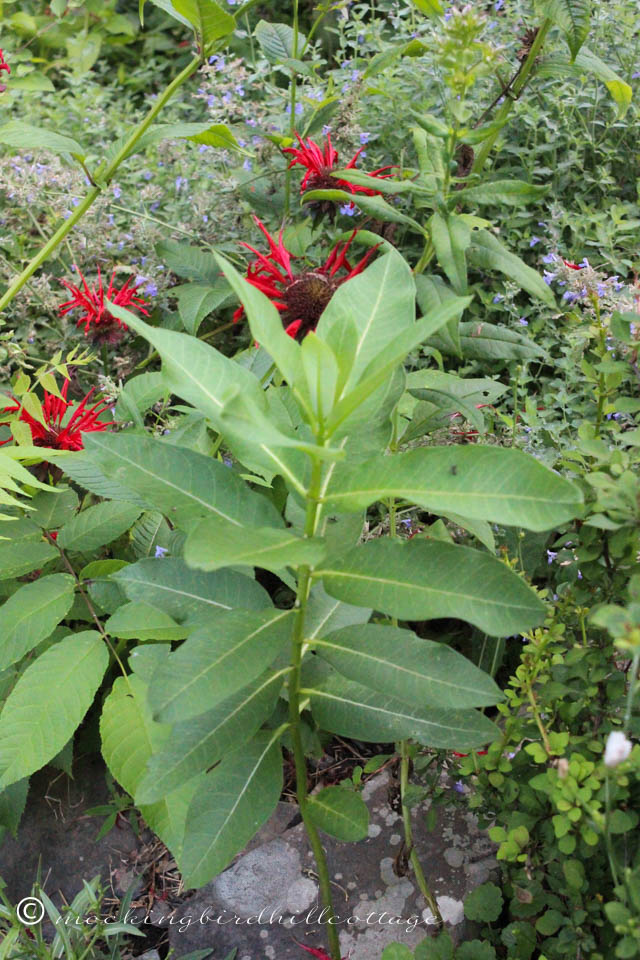 This is the first time that milkweed has popped up in the front yard. This one is right by the stone edging of the big garden bed. Maybe, oh please, I'll see a caterpillar?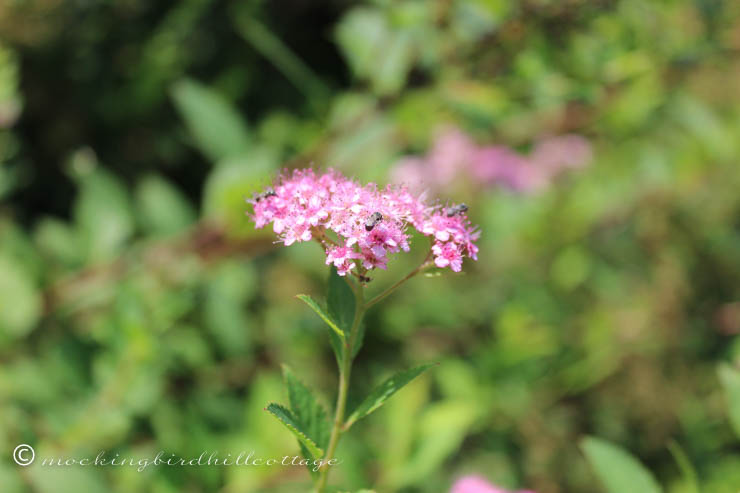 The spirea has finished blooming for the most part, but there are a few valiant blooms popping up her and there. The teeny tiny bugs seem to like this one.
I miss our dogs. And Scout has been on my mind daily, but especially during the past week. I can recreate the scent of her head when I would lean down to kiss her. I can feel the texture of her coat. I remember the quirky things she did. I really miss taking pictures of her. She was so much a part of this blog that I sometimes feel part of the life of the blog has died. And, of course, though Don and I get along famously and love being together, the cottage seems empty. Scoutie was the heart and soul of this place.
We are not ready to adopt another dog, so please don't suggest it, my friends. We'll know when it's time. We want to travel a bit in the next year. We want to make sure we're ready when it is  time to adopt. And our hearts are still broken. It's only been five months since she left us.
Damn. Life has been very hard for the past couple of years and the shadow of loss is there all the time. It just takes over every once and a while.
Happy Thursday.