I haven't touched on it, simply because it seemed wise to keep mum, but since it all came to a head yesterday, I'll fill you in.
Caroline has been upset with me for the past couple of months. Why, you ask? Well, I've been upstairs in the new office/studio space working on another project. For someone else. Caroline's house has been turned so that the front of it is facing into the den and I haven't really had anything to do with it. I've barely checked in.
I tried to explain that the new project was for Don and it was for a special birthday, blah, blah, blah, and though she somewhat understood, her nose was definitely out of joint.
"When you worked on my house, you were downstairs all the time. Now you're hidden away upstairs!"
"If I call out to you, you can't hear me."
Point taken. I spent some time with her yesterday, as she had an issue with the shelf on the wall in the living room – the one that was displaying some Roseville pottery. It kept falling down. Both she and I were sick of trying to reattach it only to have it fall down again and we were worried about the Roseville breaking.
After throwing around some ideas, we came up with a solution. The shelf has been taken down and the Roseville is now here: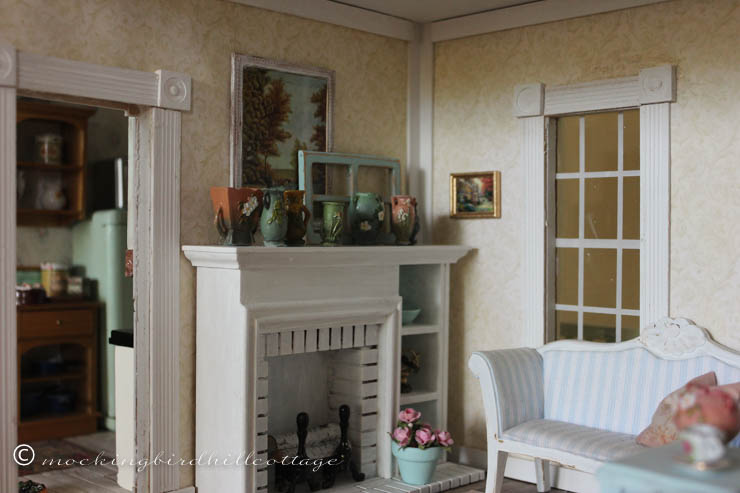 We even pulled the fireplace away from the wall so you could better see what we've done.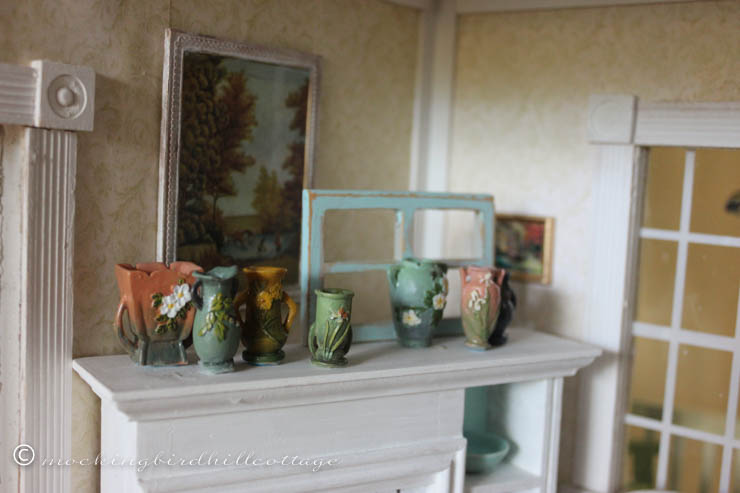 We all know that displaying favorite collections together in a group makes a powerful statement, right?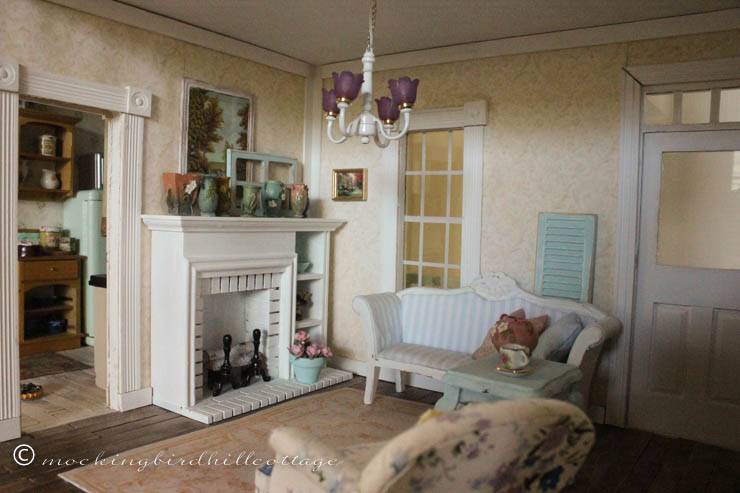 Ignore the somewhat disconcerting appearance of a blueberry pie on the kitchen floor. That's part of a review I'm going to do tomorrow for a new monthly subscription called SquintBox: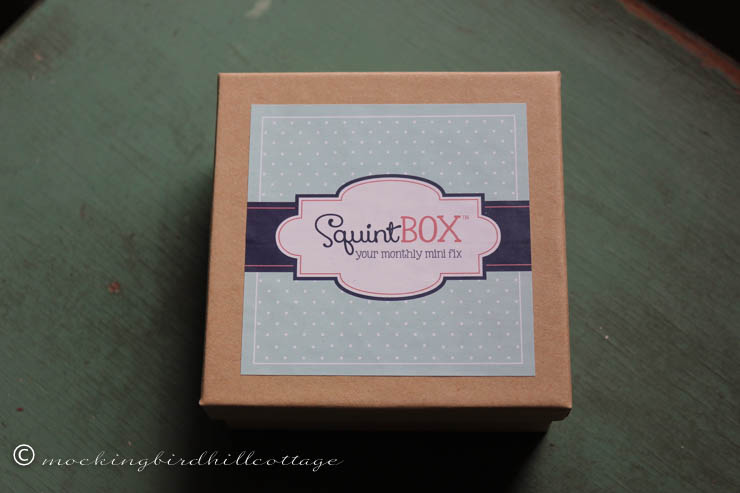 Tune in tomorrow!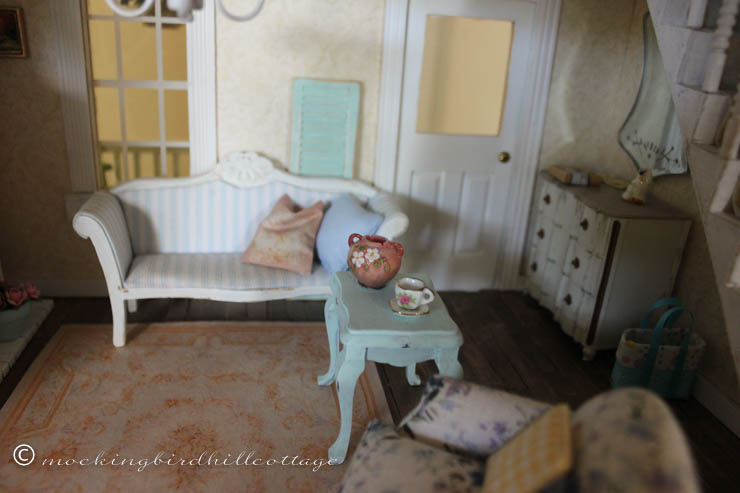 The living room, sans shelf. You can see another piece of Roseville on the blue table.
Caroline and I chatted for quite a while and she seems happy now. Of course, she wants to visit the new Studio, but we'll have to ask the resident for permission. He's very protective about his personal space!
Happy Sunday.