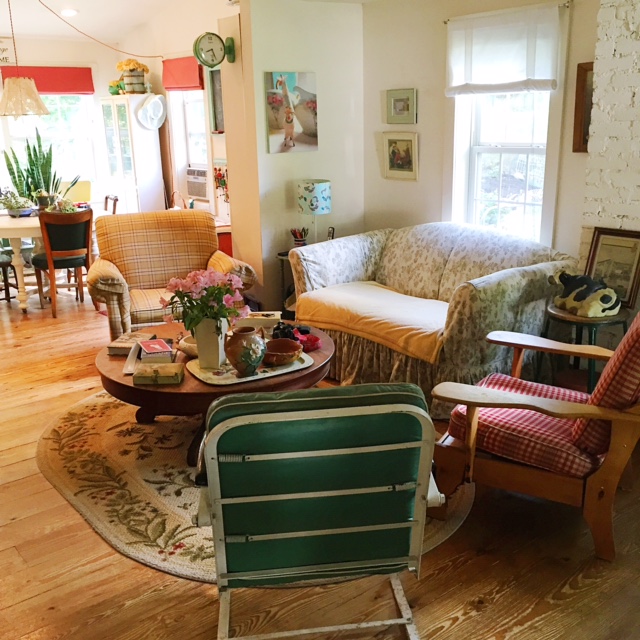 Morning at the cottage. The only 'staging' involved was pulling the pile of my husband's clean underwear out of the shot.
I'm sure you appreciate that. And you're welcome.
I have several succulents on the kitchen table. Succulents and I have to learn how to work together for the good of all. I think I overwatered one of mine – even though I was being pretty careful on that front – and it's not doing well. The others are okay. Perhaps it's time to buy a book about succulents and learn more about them?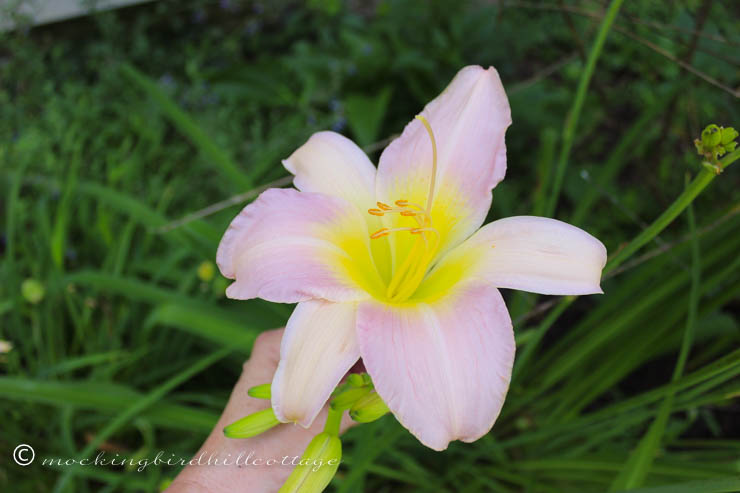 These daylilies are growing in the garden bed on the far side of the cottage. They grow big and tall and have the most beautiful pink/lavender petals with a dash of bright yellow in the middle. I had to hold this flower to get the shot because, for some reason, the flowers are facing away from the sun. Go figure.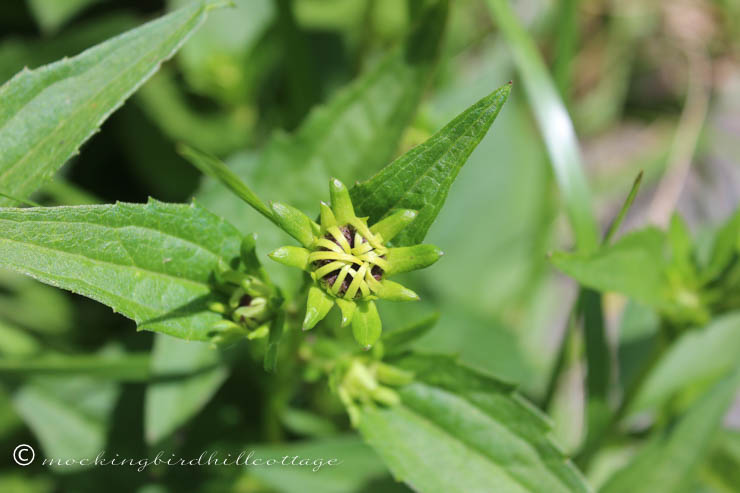 I love the way brown-eyed susans look before they bloom. The petals look as if they are covering up the center, almost as if they're embarrassed to be seen. I have a lot of these now as they've self-seeded in another part of the big garden bed.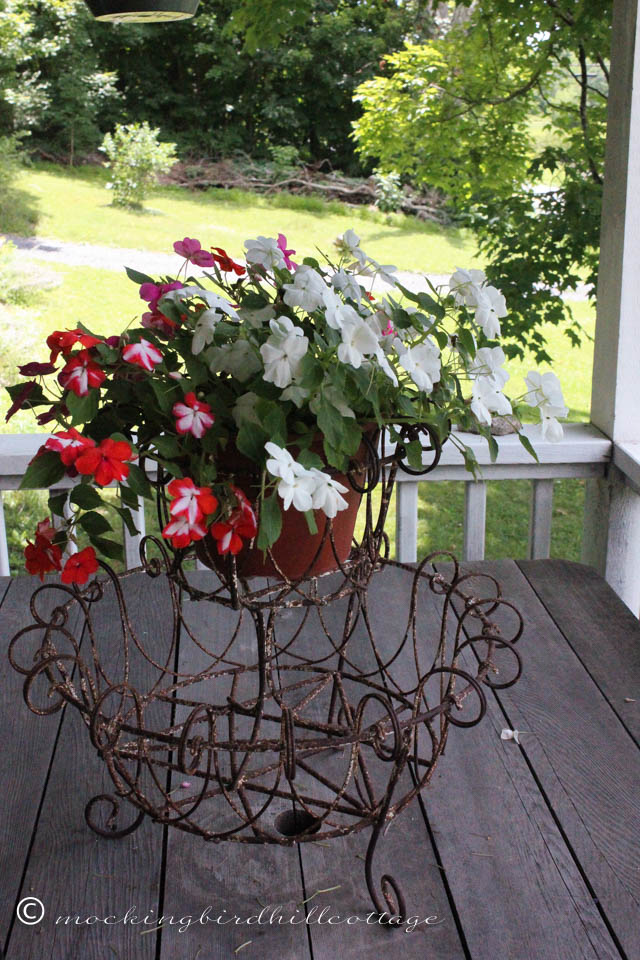 I bought a bag of mulch yesterday and mulched the beds in the Memorial Garden. I watched the bunnies dine. I tried to determine if there are two Henrys…I think there are. A seemingly smaller Henry was dining right in front of our living room window the other day. And then I saw another Henry later in the day, dining near the shed. So I'm not sure if it's the change in perspective that makes that Henry look bigger. Or if there are indeed two Henrys. Don isn't sure, either. There were no babies this year as far as I can tell. We would have seen them scampering about near the shed.
My next door neighbor tells me she has groundhogs living under her shed, as well.
Then, late in the day, we sat on the porch and rocked on the glider.
Do any of you watch Endeavor  on PBS? Each season has only four episodes and Sunday's was a cliffhanger! Now we have to wait another year to see what happens. Don tells me they are currently filming the next and final season. And the final season of Inspector Lewis starts in a week or so.
Sob.
Happy Wednesday.