We are in the middle of a heat wave here. Both Don and I were feeling blue yesterday and the heat, which kept us indoors much of the day, didn't help. I did go out twice to water the newish plants. I think I'll water them three times today – the relentless heat and sun is hard on them.
I'll admit to feeling at sixes and sevens since I presented the TSP/Studio to Don on his birthday. I miss moving minis around! I miss playing 'house.'  I know I need to dive into my next project (building the Fairfield) but I find I'm not quite ready for that. Soon, very soon…but in the meantime, I pulled out The Loft that I got from Target and played.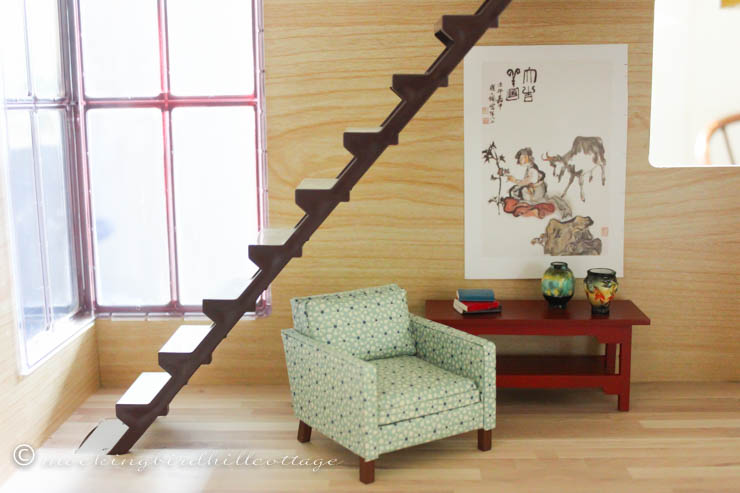 Taken late yesterday afternoon with the afternoon sun pouring in the windows of our office.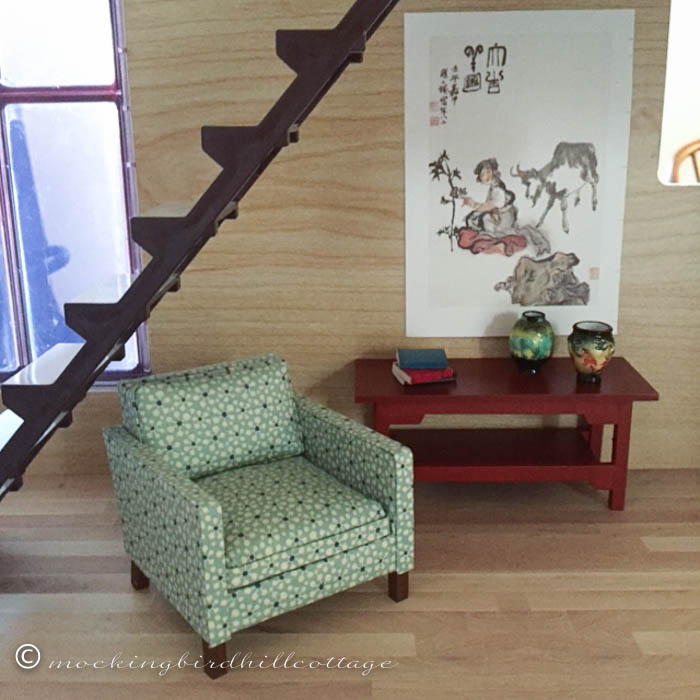 Taken this morning.
The chair, if you remember, was a purchase from AlicesMiniatures on Etsy. The red table was a Michael's find. The pottery was a gift from Barbara from ValueARTifacts on Etsy. The books were in my stash, and the artwork on the wall was a gift from Brae.
I don't have a lot of minis stored away in a stash (wish I did!) like many other miniaturists. In time, in time! But I wanted to create a scene with what I do have. Gabrielle, who made the sofa for the TSP, is in the process of finishing another one that I commissioned – this time in red! That will go rather nicely in this scene, don't you think?
If I was to do more with the Loft, I'd paper the walls. The wood grain on the walls is so out of scale! The floor is fine, but the walls have a real-sized wood grain. Perhaps I'll do more with The Loft while I get ready to start my half-scale build. In the meantime, it's fun to play!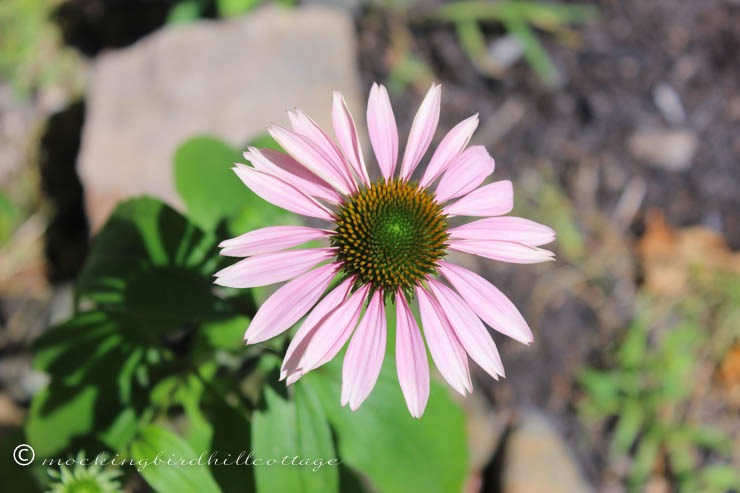 Hurrah! My favorites, the purple coneflowers, are starting to bloom.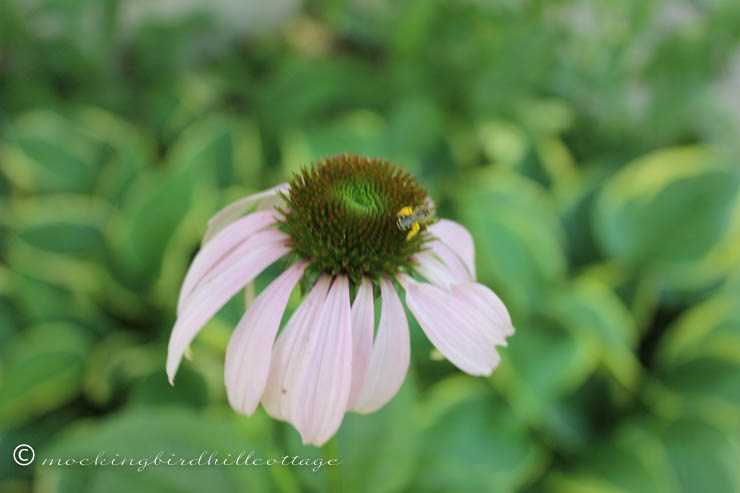 I know this photo is blurry and normally I wouldn't use it. It was very breezy yesterday and I couldn't capture this flower during a still moment, but I wanted you to see this teeny-tiny bee that was crawling around on the coneflower. Microscopic, almost!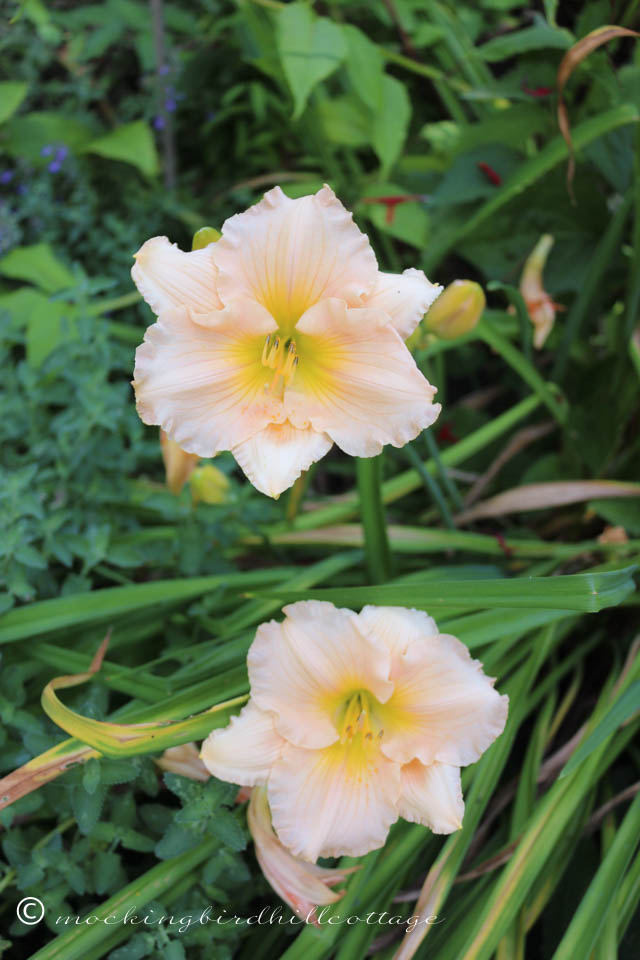 Beautiful ruffled daylilies.
You know, Don will  be in one episode of Mr. Robot this season. I had a feeling that some of you thought he wouldn't be in it at all. He has a nice scene with his daughter. Fingers crossed it doesn't end up on the cutting room floor. That happened last season. (Can you tell I'm feeling a bit cynical about the whole thing right now?)
Happy Thursday.