What a terrible week it has been. Last night, watching the news, I saw the photos of the policemen who were murdered in Dallas, each of them there to protect those who were peacefully protesting. And now they're gone. I can't wrap my mind around all of it. Innocent men all – and that includes the two men who were murdered by officers in Minnesota and Louisiana. All of it such a waste of life. I'm reading Ta-Nehisi Coates's Between the World and Me. If you want to get a sense of what it's like to grow up as a black male in our country, I'd urge you to read it. It's beautifully and poetically written; it's also raw and unsparing. The winner of The National Book Award, it is sometimes difficult and uncomfortable for me to read because that world is so different than the world I grew up in as a white girl living in suburbia. Oh, but let me tell you, that reaction tells me I need  to read it.
There is much that needs to be done to bridge the divide.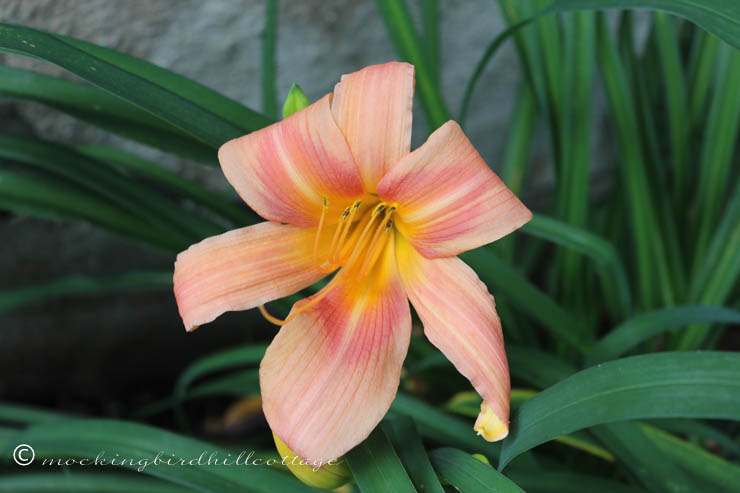 It's been so unbelievably humid here that it feels like walking around in a thick soup. And each day there are thunderstorms and torrential rains that smash down my hollyhocks and hydrangeas. More today and then, fingers crossed, we'll get a break.
Don and I went out and tied up the hollyhocks for some support while we're in the midst of these storms.
This daylily is in the flower bed that is right next to the porch.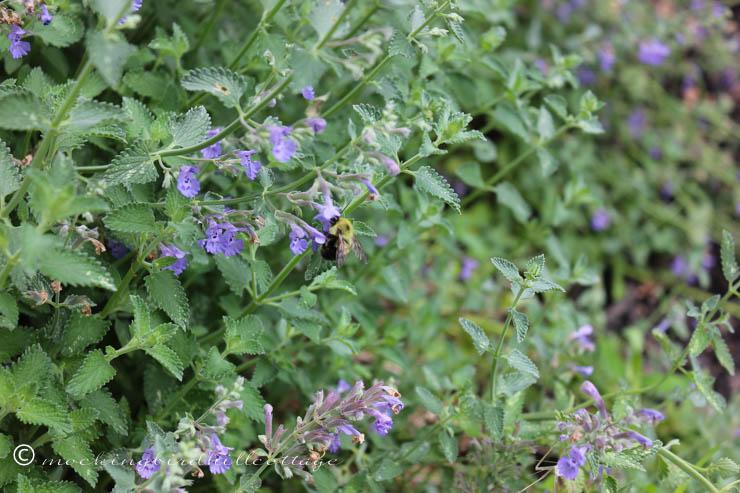 I remember that it was just a week or so ago when I was complaining about the lack of rain.
The joke's on me!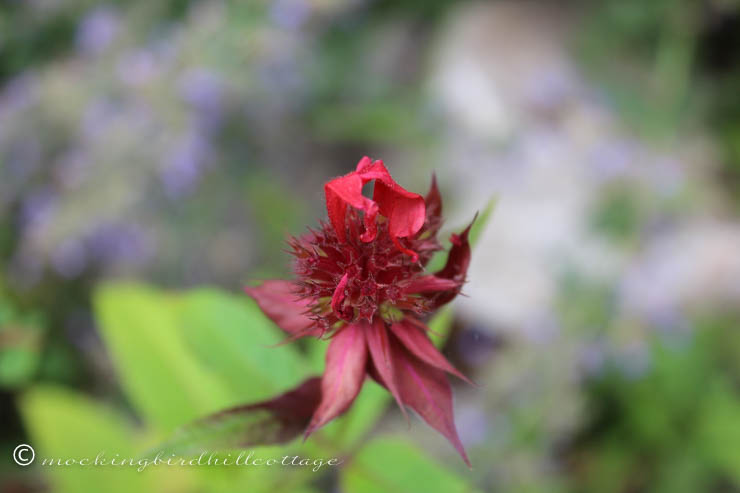 The night before last, All the President's Men  was on TCM. Don and I love that movie. In fact, it's one of those movies that, should we happen upon it, everything else is immediately dropped. Whether it's mid-story or almost over – no matter. We watch it.
There are others (this is my list):
Any Fred Astaire movie
Any Fred Astaire/Ginger Rogers Movie
To Kill a Mockingbird
The Big Country
The Music Man
On the Waterfront
A Tree Grows in Brooklyn
Hannah and Her Sisters
The Awful Truth
Dinner at Eight
Most any Screwball Comedy
Most any Frank Capra movie
Stagecoach
Red River
Alien and Aliens
Charade
You've Got Mail
Any Hitchcock movie
I'm sure there are more, but this list is what immediately comes to mind. (You know me, I'll probably be editing and adding to it as the day goes on!)
Do you have a list like that? I bet you do.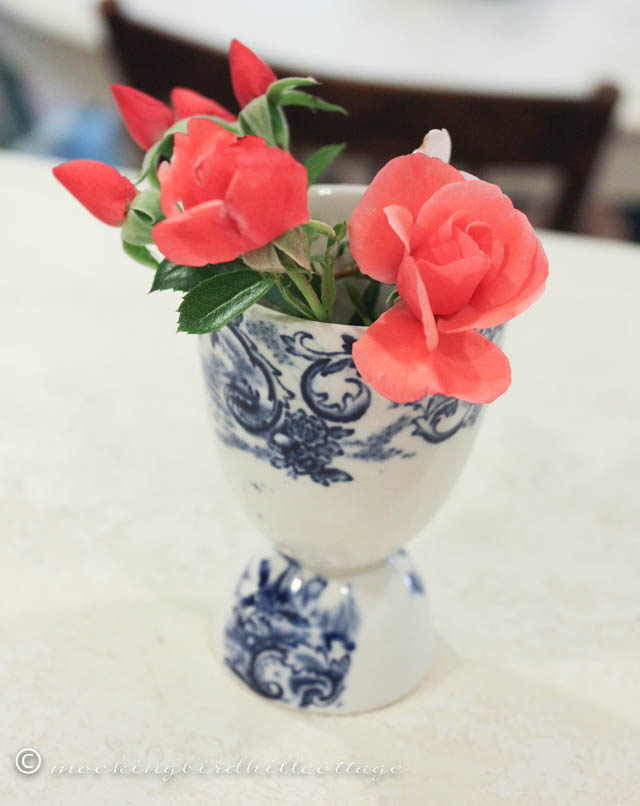 I got so mad at those dreaded Japanese Beetles that I ran in the house, grabbed my clippers, and snipped off all the buds that that were in danger of being eaten. Take that, Japanese Beetles!
I suppose more reading is on the docket for today. I miss working in the garden and, gosh darn it, I'd love to mow the lawn.
I'll stop complaining. Our rivers are getting higher and our well is getting fuller. All good.
Happy Saturday.