In the wake of more heartbreaking news over the weekend, I decided some 'self-care' was in order. So I sat on the porch on this beautiful morning. I thought I'd share some views from the porch. Enjoy.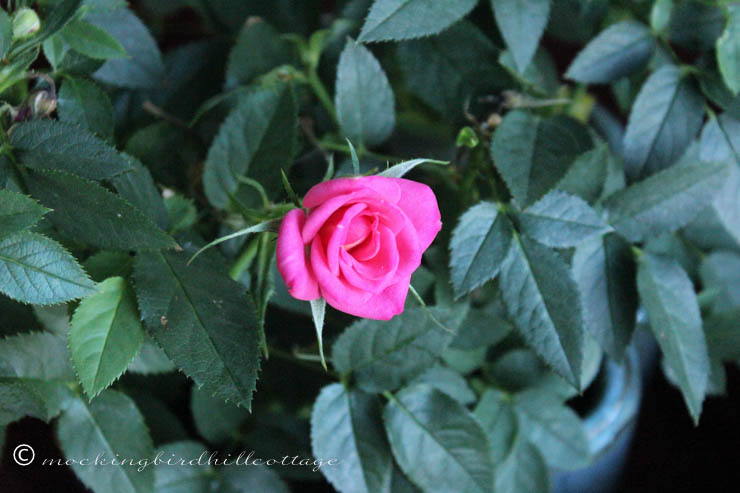 A miniature rose bush sits on the picnic table. Don gave it to me for our anniversary.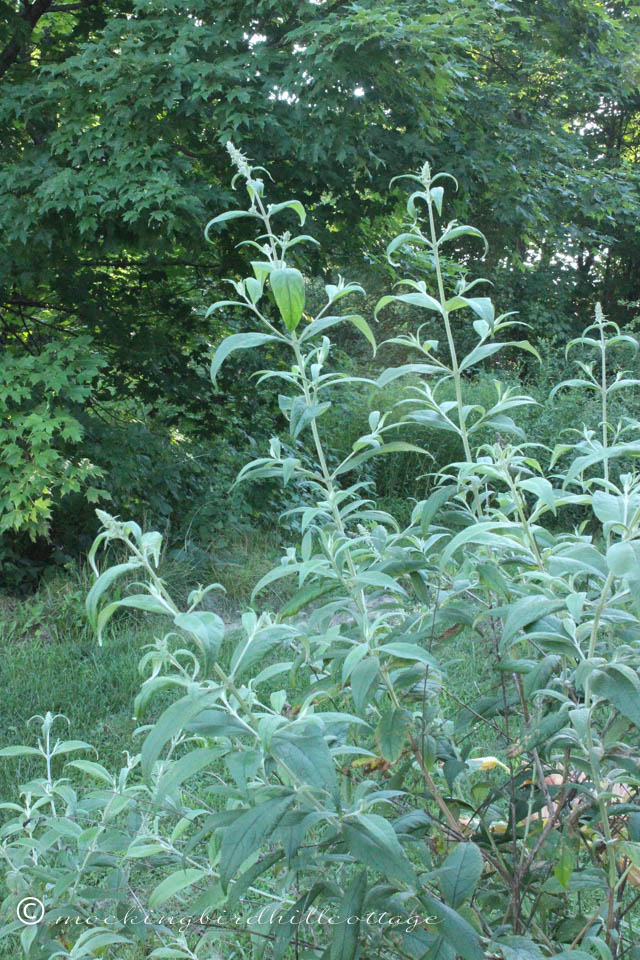 The butterfly bush is getting ready to bloom in a week or two.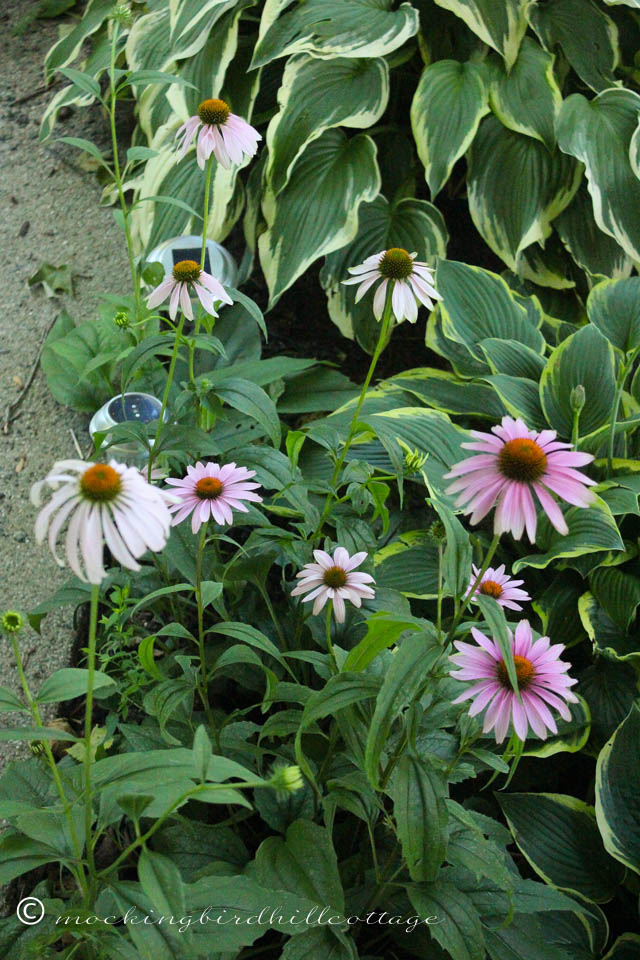 Coneflowers and hosta.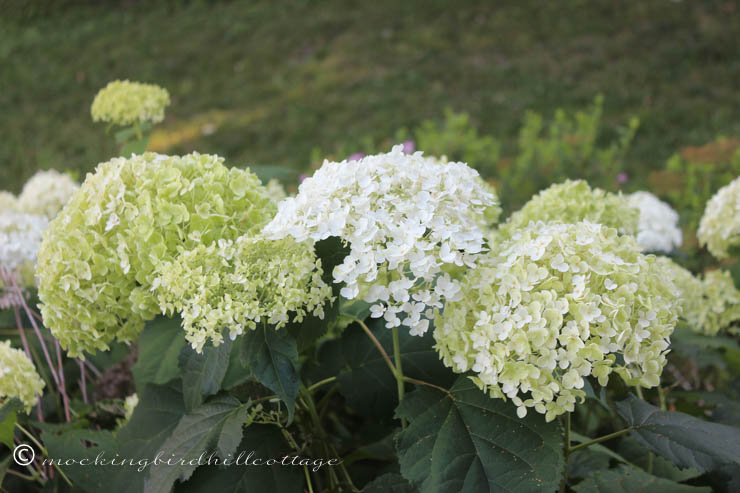 Annabelle hydrangea.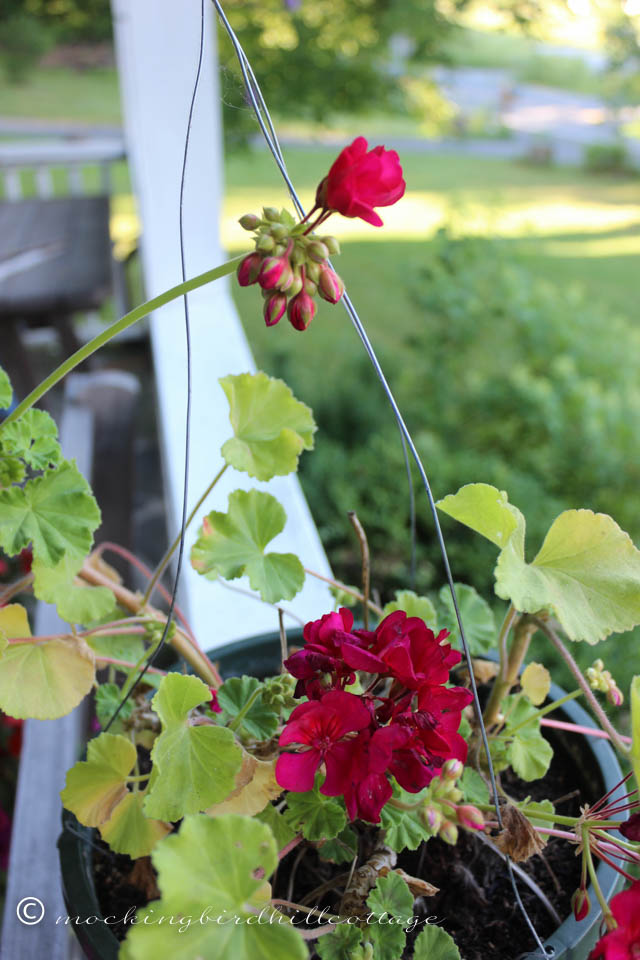 The overwintered geranium is blooming.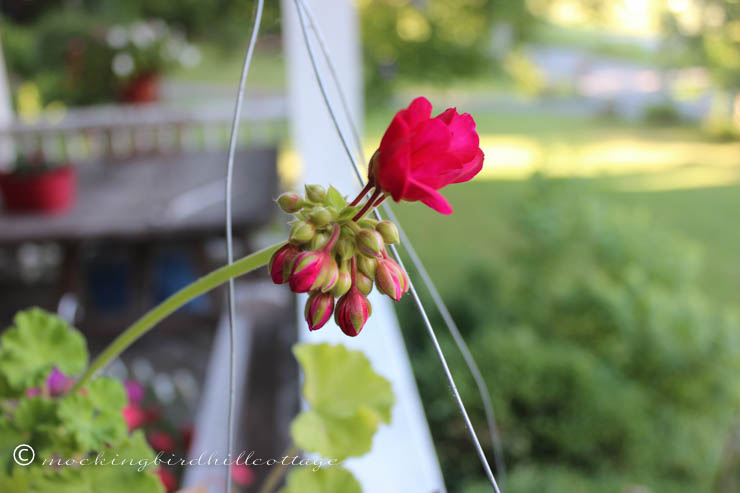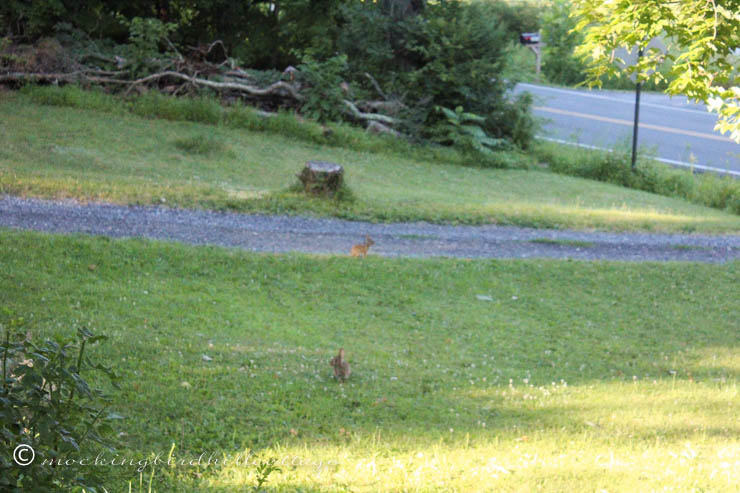 Misty morning and bunnies dining.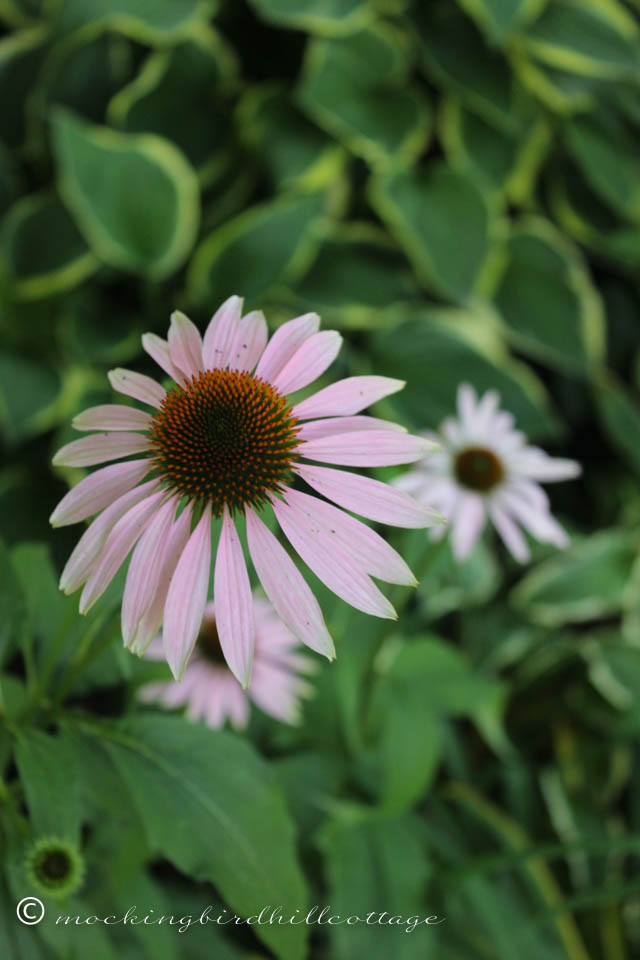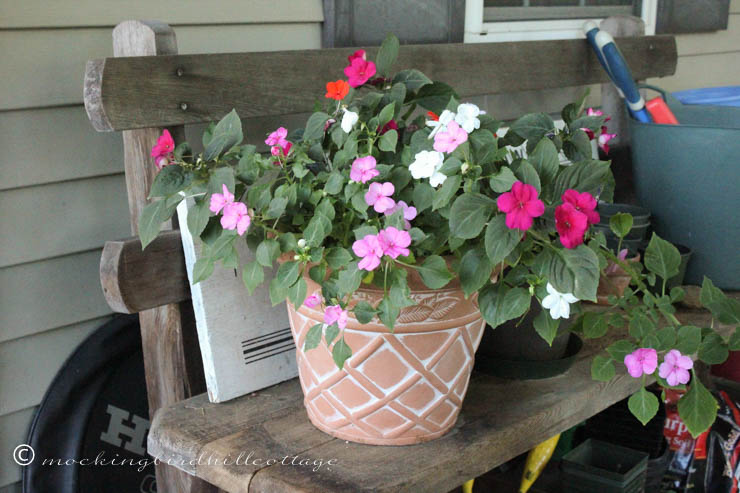 Pots of flowers and gardening supplies.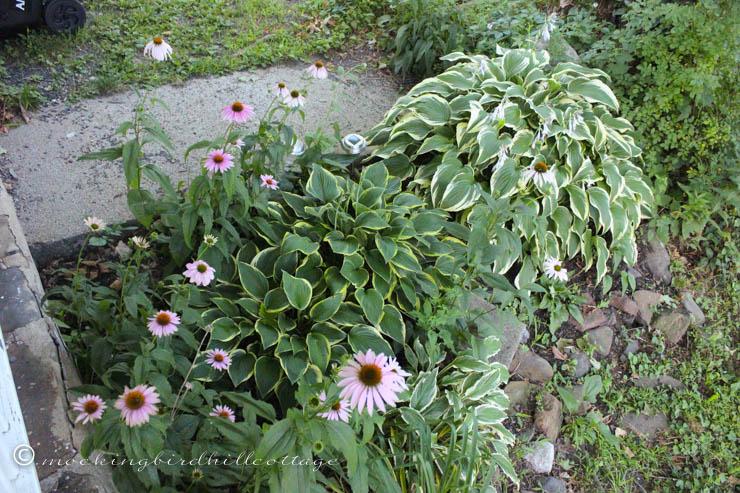 Right next to the entrance to the porch.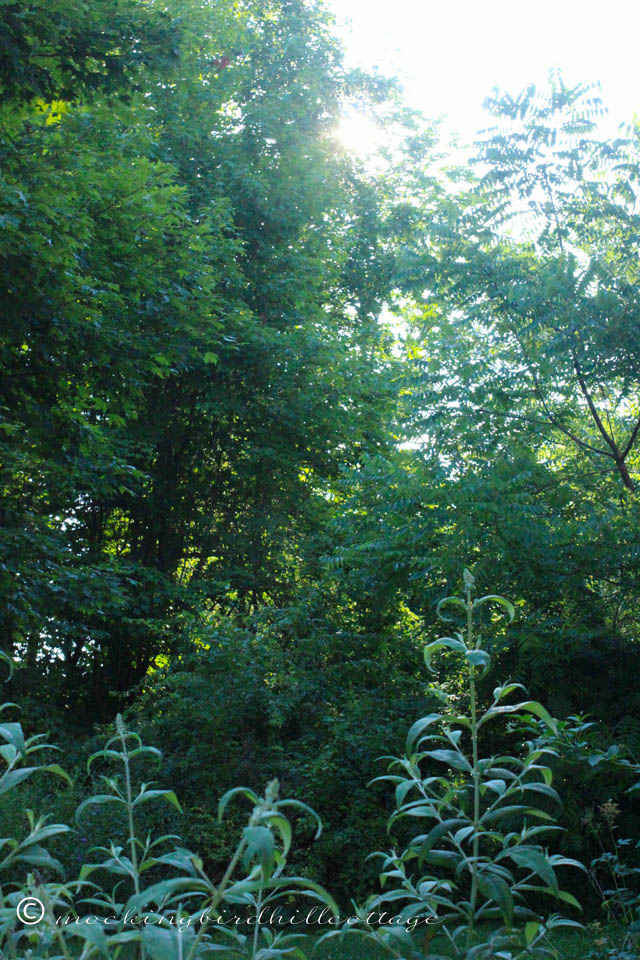 Early morning sunlight through the trees.
I hope this has provided a brief moment of respite for you. The world seems to be spinning out of control. When "the world is too much with us" (thank you, William Wordsworth) I seek beauty in nature's gifts. I dig in the soil. I even pull some weeds. I thank the heavens for this beauty.
Happy Monday.