Before the thunderstorms and torrential rains of yesterday afternoon and evening arrived, I visited the back forty. The back forty has a central grassy area that we mow, but the rest of it is wild, including the woods. The edges of the grassy area are filled with all sorts of wildflowers and berries and herbs, as well as mullein and milkweed – and the ubiquitous poison ivy, of course.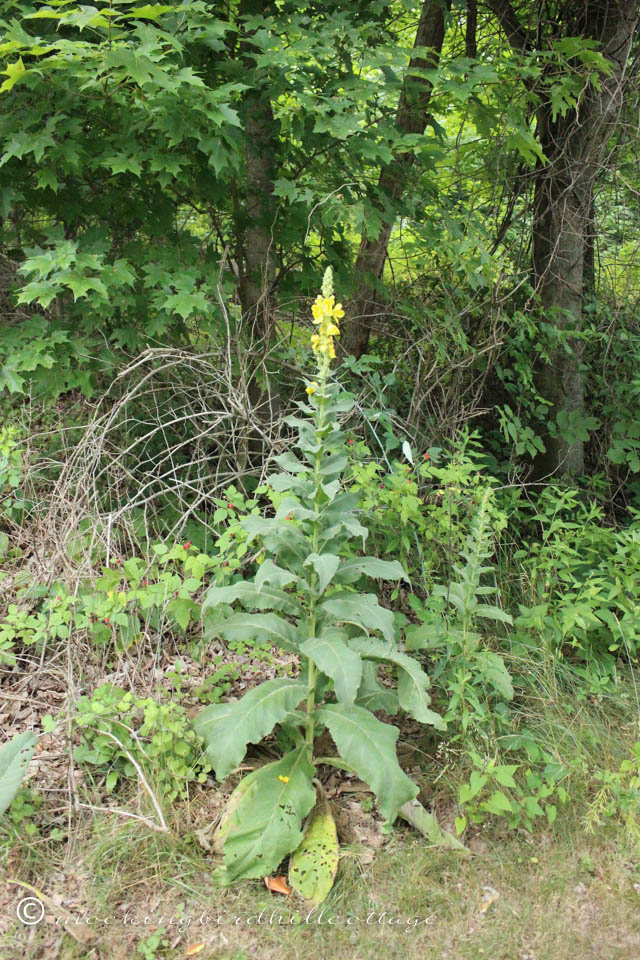 This is mullein. It's a member of the snapdragon family, with fuzzy leaves and a long spike that can grow very tall. This particular plant is about 5 feet tall, but we've had mulleins that were almost as tall as Don (and he's 6'4″.) It has long been used herbally; sometimes as a tea that helps with respiratory problems, and with its anti-inflammtory properties, it was often made into leaf poultices for the treatment of various illnesses.
Pretty yellow flowers appear just about this time of year and last through most of the summer.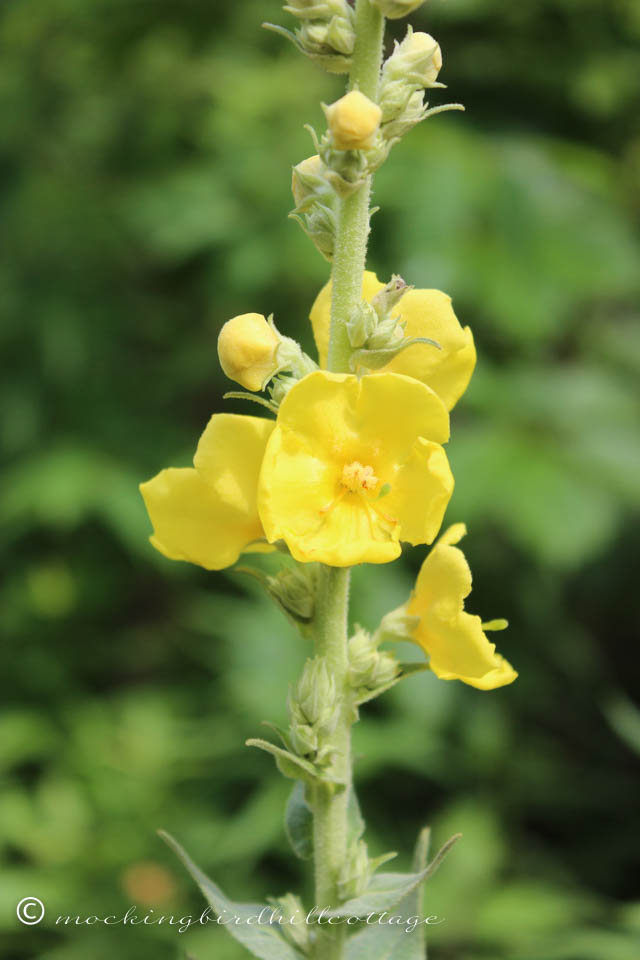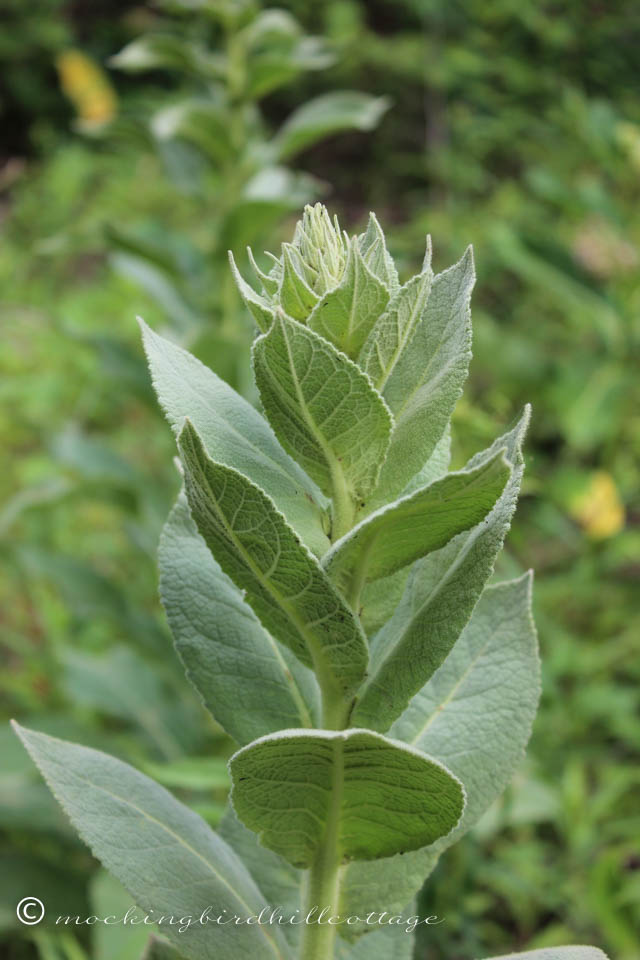 I counted at least 14 mulleins growing around the perimeter of the back forty – more than I've ever seen before. I also saw a lovely mullein on our trail walk the other day.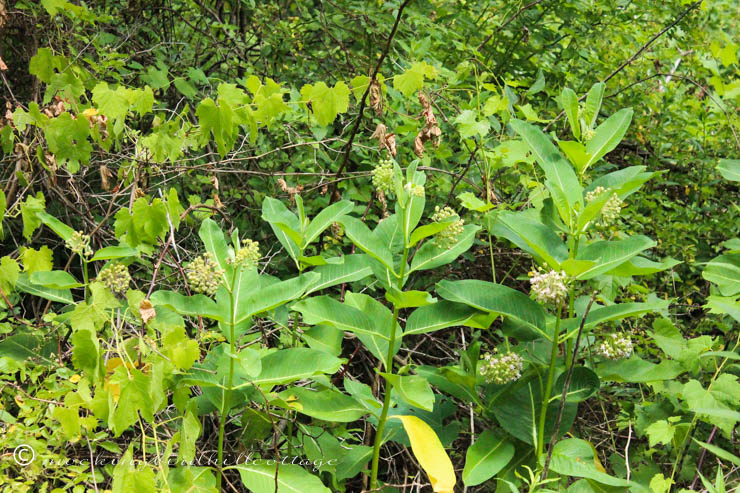 We also have milkweed, which, as you know, is the only plant on which the caterpillar that eventually will change into the Monarch Butterfly lives. This year, the milkweed is tucked further back in the wild part of the property, so I could only get a photo from a distance. I did, however, look closely at the milkweed that was nearest to me, hoping to see a caterpillar. I never have, darn it!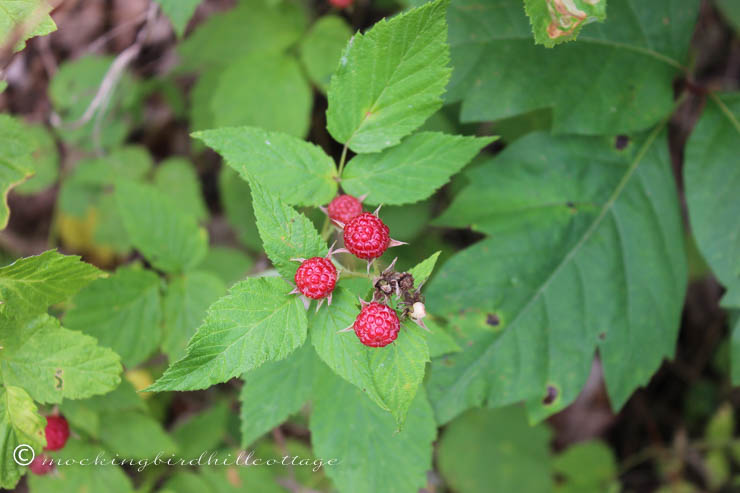 Lots of black raspberries everywhere. When they are red, like these, they aren't ripe enough to eat. When they turn 'black,' they are. We picked a few the other day and they are delicious!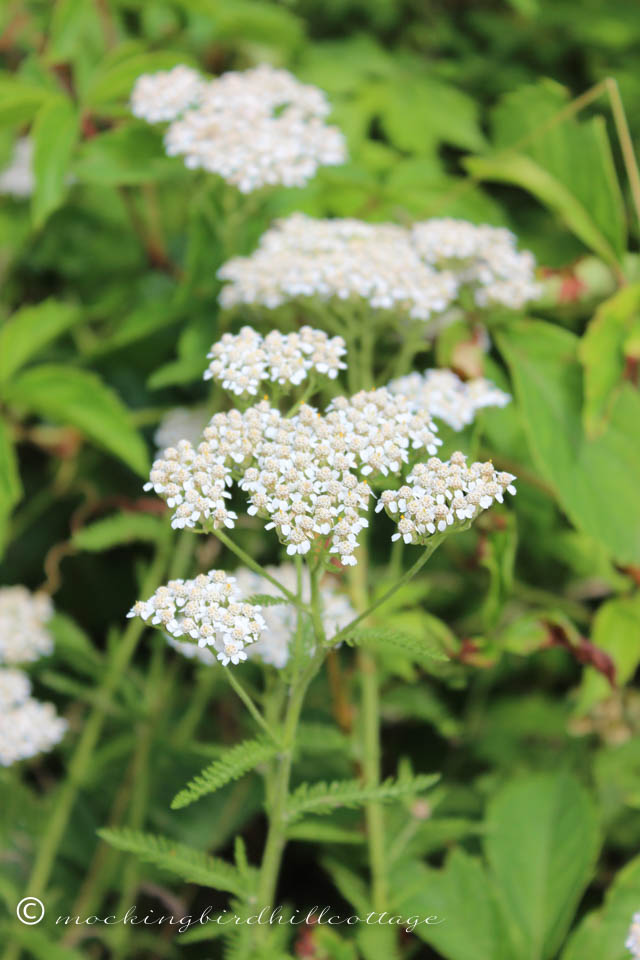 I found another yarrow.
And this guy: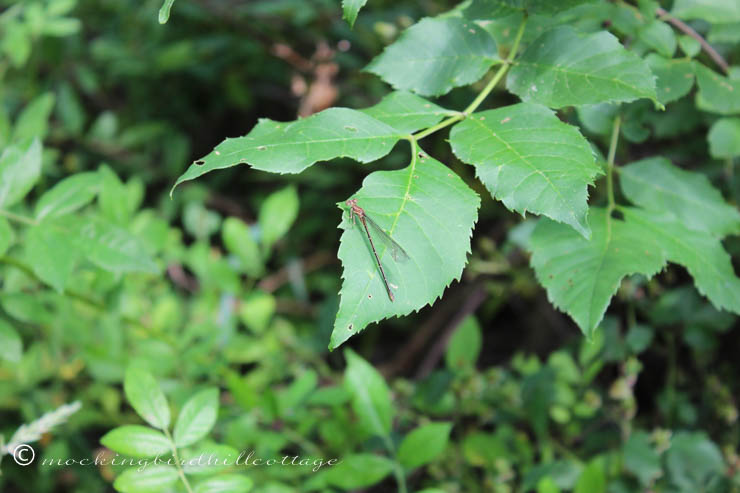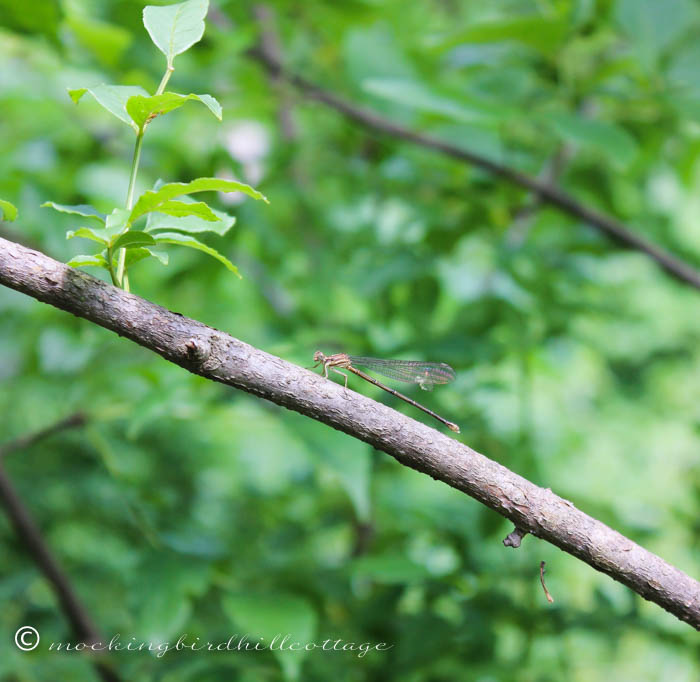 Don has a gig this afternoon, but otherwise, we're laying low this weekend. As you know, I'm not one to do much in the form of holiday decorating. I don't fly the flag or hang bunting or decorate in red, white, and blue. (Although I miss watching the Boston Pops and the fireworks over the Charles River – that was always so moving.) But this time of year does bring some very special dates: tomorrow is my dear sister's birthday, the 4th is the anniversary of the day Don and I met, and the 5th is my brother-in-law's birthday.
Of course, I'll try to find a new way to share the story of that Fateful Fourth, 22 years ago. Tune in Monday for that one.
Happy Saturday.