Let's start the post with our adorable baby bunny. There's nothing quite as sweet as seeing that little white cottontail as he/she jumps around the yard.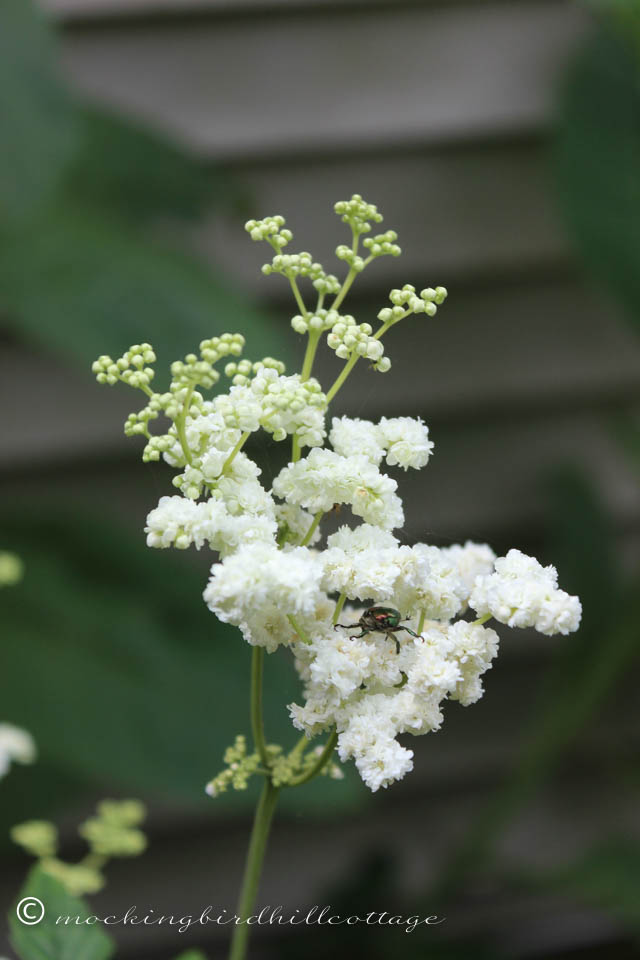 • Then the not-so-adorable – the dreaded Japanese Beetle. This one is perching on one of the wildflowers that pops up on the far side of the house. Their timing is particularly ominous. Two of the rose bushes have already bloomed, but the New Dawn (which happens to be my favorite) is ready to bloom when they arrive. So the buds end up being eaten by the beetles and I go into mourning. If I used the language I actually use when speaking of them, some readers would be offended. You'll have to leave it to your imagination.
• Speaking of 'offended,' I've lost some readers – looking at my stats, probably quite a few – over my not-very-frequent writings about this election. That, of course, affects my ad income.
But you know what? I don't care. Of course, I don't like losing ad income, but the truth here is that I couldn't live with myself if I didn't speak out. This blog isn't just pretty flower pictures or pretty little miniatures. This blog is mine and it's about my life and my life is far more than a series of pretty pictures.
So, I'll continue to speak out when I feel moved to do so.
Curious Side Note: Why is that people who disagree with me write comments that scream at me in CAPITAL LETTERS??? Or call me or people who feel the same way as I do, names? Don't get me wrong, I'm tough, but I do find it fascinating. I just wish those who scream things that aren't true would simply do some Googling to find out the real story. Or go to politifact(dot)com, a nonpartisan, Pulitzer Prize winning fact checking organization. Perhaps the falsehoods have become so second nature to them that they are fearful of actually learning the truth?
Ah, well.
A fascinating article, should you be so inclined.
• And may I just vent for a second or two more? Don was supposed to do three episodes of Mr. Robot. He's done one. And as we waited and waited to hear when he was next going to be called and noticed that the time left for filming was dwindling, I urged him to ask for some clarification. It turns out he's only doing one episode and no one told us.
Listen, I know things change all of the time and scripts are rewritten and storylines changed and, in this case, we know that they lost one of their locations, which I think might have been Don's house on the series. I don't know that for sure. But we were counting on the money that would come from those three episodes and on Don getting to work on that set more than once this season. Why the heck no one told us things had changed and that there was only going to be one episode rather than three, I don't know.
It has nothing to do with his work because everyone there really likes him and the actress who plays his daughter loves working with him. Usually these things are not about the actor, and are more about logistics and writing and time.
It's not the first time this has happened and any actor who has worked for a number of years will be able to regale you with stories of just this sort. But it's disappointing – especially at a time when funds are very tight. Another reason to remember this maxim (at least in this business): Don't count on it until it happens.
I cried a bit last night over this one.
But, we move forward.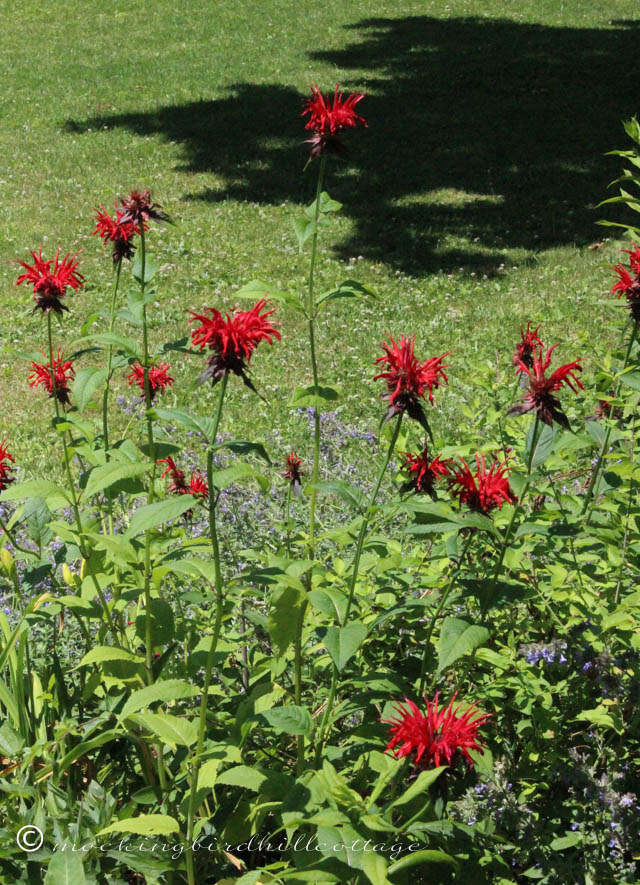 • We seem to be in a humid stretch here with air quality warnings each day. The air conditioners are humming and I'm staying indoors except to venture out to water my plants.
• And I'm still wrestling with NY State of Health and MVP Health Insurance to get a refund. As per usual, NY State of Health moves at a snail's pace and I have to keep calling them to get an update. Did I ever tell you about the time I didn't have health insurance for four months because of a computer glitch that no one at NYSofH could explain? I'm justifiably wary of them.
Okay. This post is a bit on the complain-y side. Sorry!
Let's end with something positive. I love bunnies, birds, Henry, my husband, my sister and her family, and all of you.
Is that better?
Edited to add: Maybe I wasn't clear: Don did one episode for this new season, so you will  see him. You just won't see him in three  episodes.
Happy Wednesday.