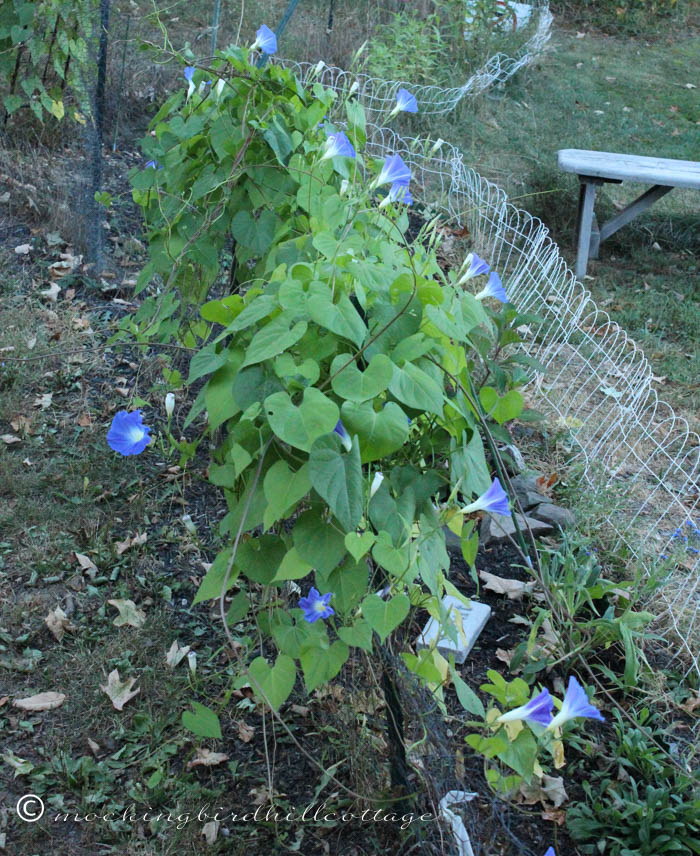 I counted 23 morning glories this morning. I mean! My bumper crop is blooming in abundance, which I suppose means that they'll be finished blooming sooner than I expected. But that's just fine. I'd rather have them bloom fast and furiously, rather than have the frost catch them, which is what happened last year.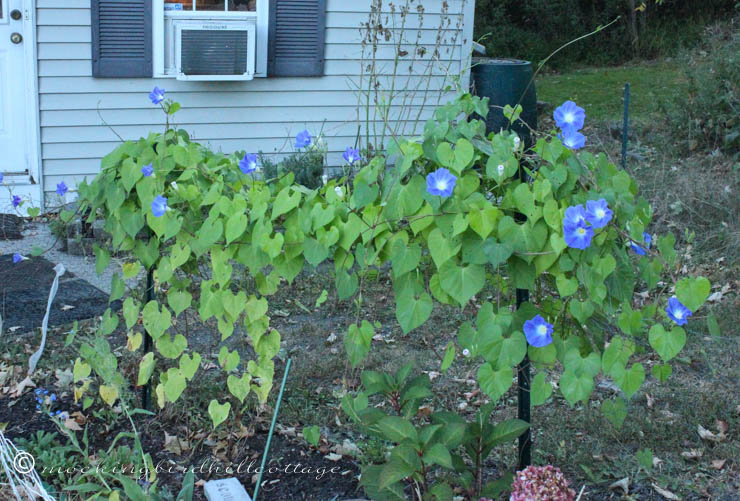 Such an interesting contrast; all the leaves on the ground and flowers blooming. The gardens and lawn start to look rather tatty at this time of year, but the morning glories and zinnias and a rose here and there are providing lots of beauty. This was taken by me early this morning.
In my pajamas, of course.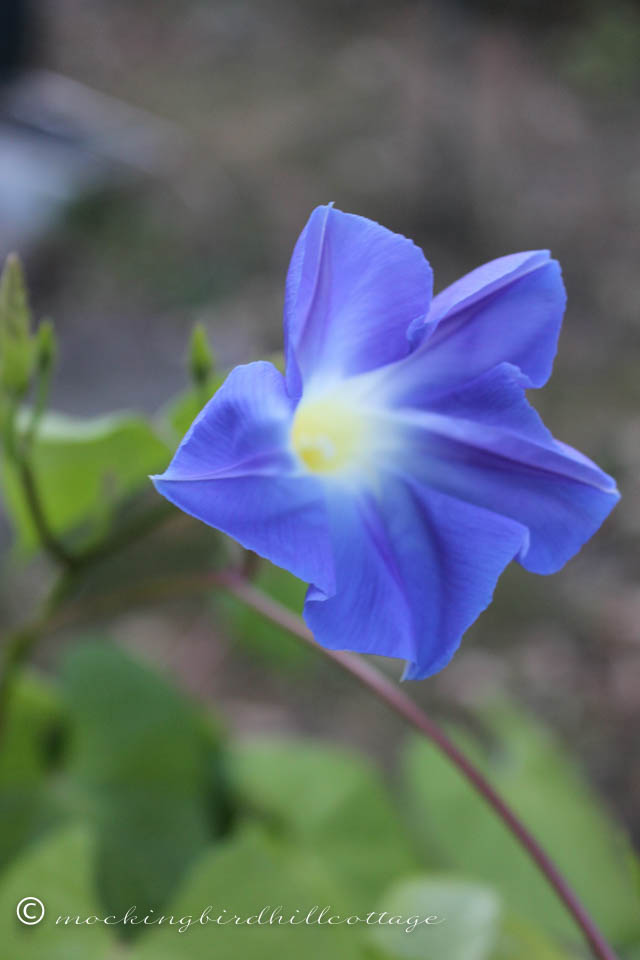 In the process of opening.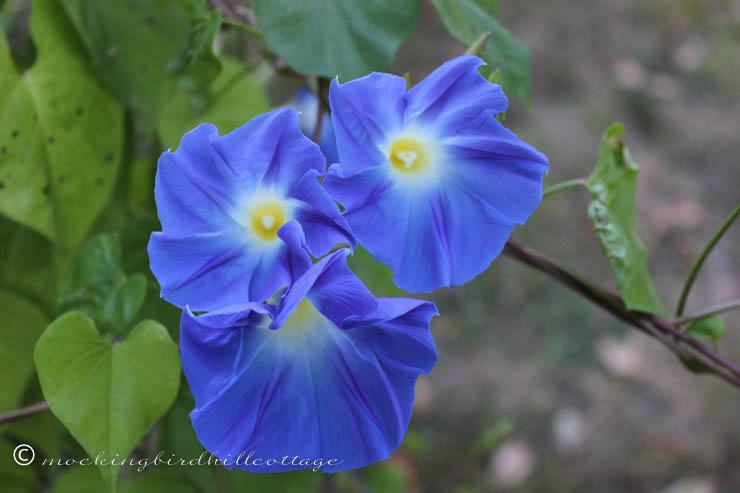 Be still my heart. Three beauties nestled together.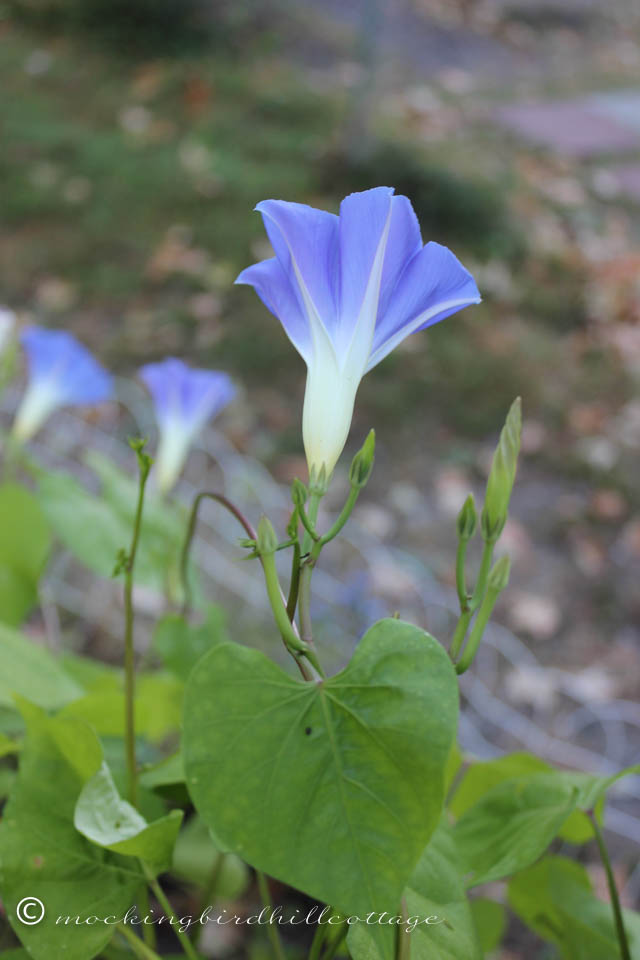 Sigh.
The birdbath was hopping yesterday. A robin plopped herself right in the middle of the birdbath as about 5 catbirds tried to come in for a landing. At one point the mourning dove was perched on the rim, facing away from a catbird who landed on the other side of the rim. Later on, I saw a catbird vigorously dunking herself – one, two, three times.
I'm glad they're still here. Don't leave yet, okay?
This morning, right after I got out of bed, I heard the honking of Canada Geese as they flew over the house, a sure sign that autumn is here.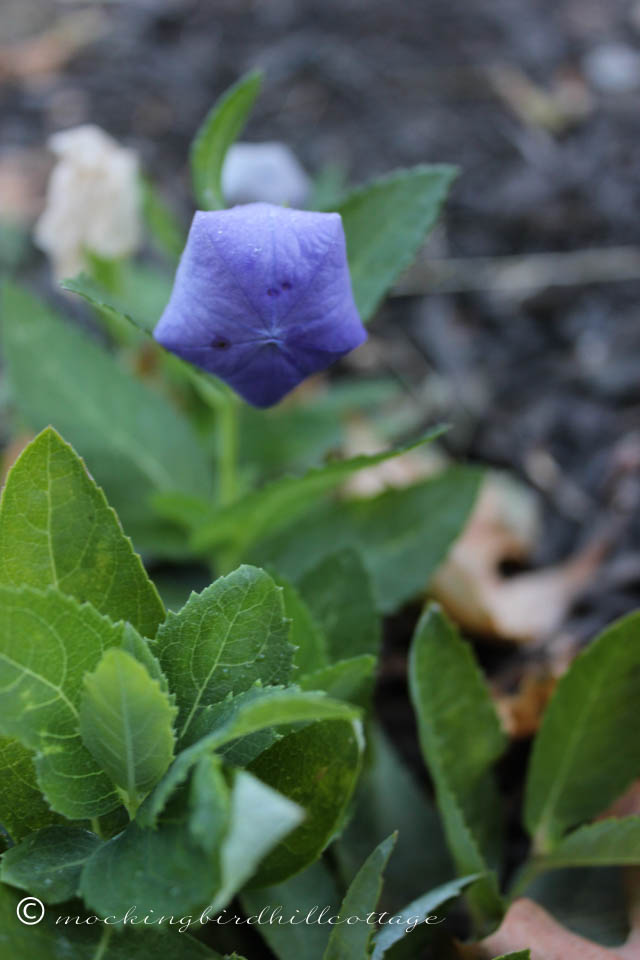 Mustn't forget my Sentimental Balloon Flower. It's still blooming, as well.
We've been trail walking this week; yesterday and the day before we did the 2 mile version of the walk – much easier to do when the humidity is gone.
And there we are. It's a Saturday in September. I'm starting a little project for my sister (something she asked me to do a while ago) and we already have to clean one of the gutters on the porch. Too soon!
Happy Saturday.