The heat went on this morning. I don't mind telling you, I was shocked!
NO! I'm not ready yet, thank you very much.
Yesterday was gorgeous, a simply lovely day. We took a two-mile trail walk late in the day. Earlier in the day, I put this together: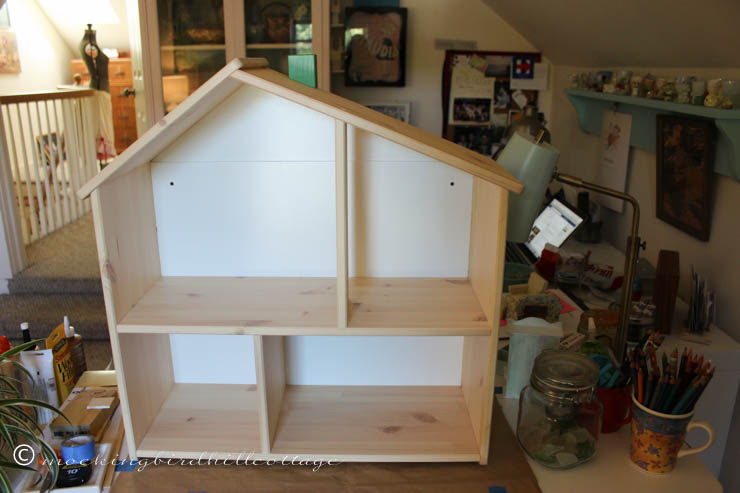 It wasn't hard – once I got into the rhythm of it, the construction ran very smoothly. I really love it. The wood is beautifully finished. The two holes you can see are there in case you want to hang it on the wall.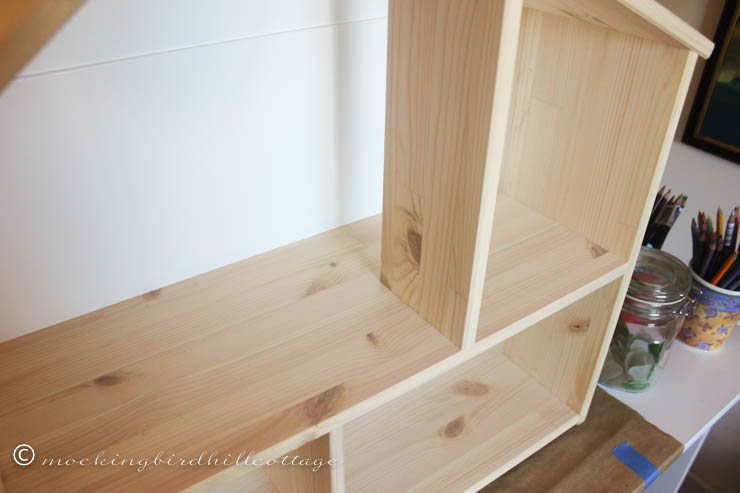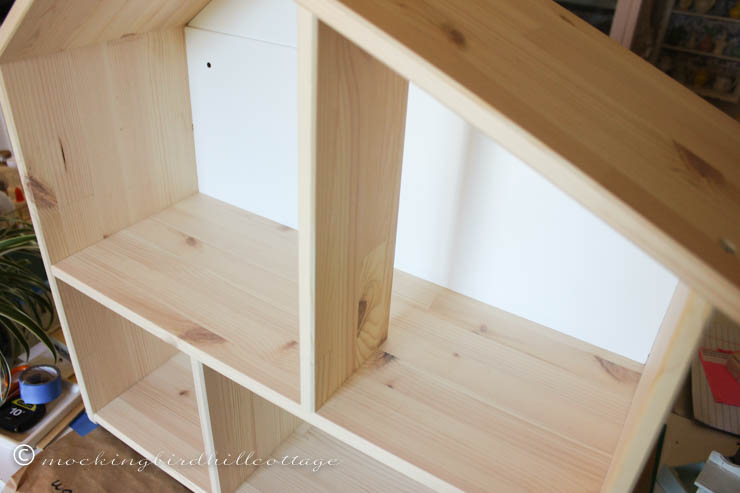 Now I'm on a furniture finding mission – that will be fun! I want to gather enough pieces together to give Little Z a choice. I'm visualizing them in a big box with his name on it, where he can reach inside and sort through them, picking what he wants on any given day.
We wrote our little letter yesterday morning and sent it off to Zachary's school. We won't be there for any celebration, that is happening in the next week or so. Mere and I were laughing during our phone conversation yesterday – if I know Little Z, he won't even be listening to the letter when it's read aloud, he'll be thinking or doing something else entirely. That's how he rolls.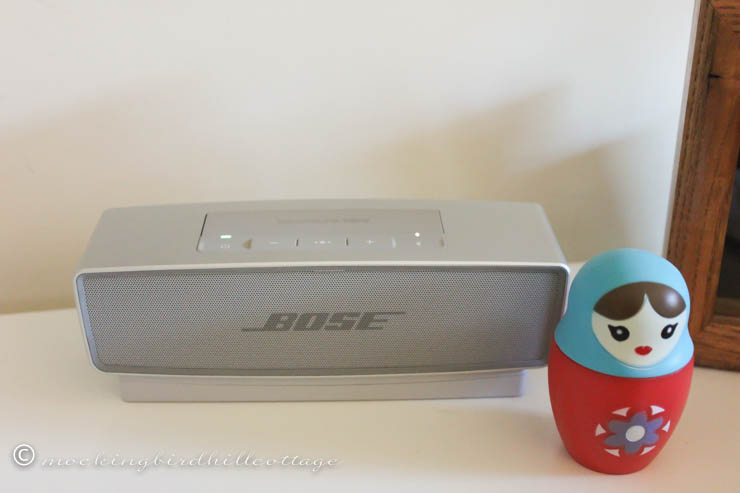 Here's the little Bose wireless speaker. It's seven inches long and about 2½ inches high. Great sound! It sits on a charging station.
I finished reading Martha's Vineyard: Isle of Dreams  yesterday and I felt like I was ending a visit with a very good friend. I didn't want it to end. Susan Branch has that wonderful, warm quality to her writing. You feel like you could plop down on a chair in her kitchen and talk the day away. That is no mean feat. Are you following along on their journey to England? They should have docked by now. I'll have to catch up today.
Actually, we have a lot in common, Susan and I. We're both late bloomers and we didn't meet the loves of our lives until later in life. Both of us thought that the chances of that happening were nil. And then, when you least expect it…there he is. We're nesters. Gardeners. Romantics. We love Fred Astaire (I used to be rather expert in all things Fred Astaire.) We love old standards and the Great American Songbook. We love birds and animals and vintage and collecting. We love old movies; many of her favorites are also my favorites.
I feel like she's a sister I've never met. I bet lots of you feel the same way, because she writes about things that are important to so many of us. I've followed her a long time. Maybe some day, I'll get to meet her.
P.S. If any of you are being redirected to an update Adobe Flash site, please let me know. It's been happening on my end and my suspicion is that it's due to an ad. I've also got my security guys checking into it. If it ends up being an ad, I'll disable them until we get to the bottom of it.
Happy Friday.