I had the most terrifying dream right before I woke up this morning. Absolutely horrifying. And I still can't shake it off. I'm not prone to bad dreams – they happen rarely – but this one, this one was so vivid, so real, that I felt like I had to pull myself out of the depths of the dream to some sort of consciousness, and even then, I was half-in, half-out of it. Horrible.
This may be a three cups of coffee day.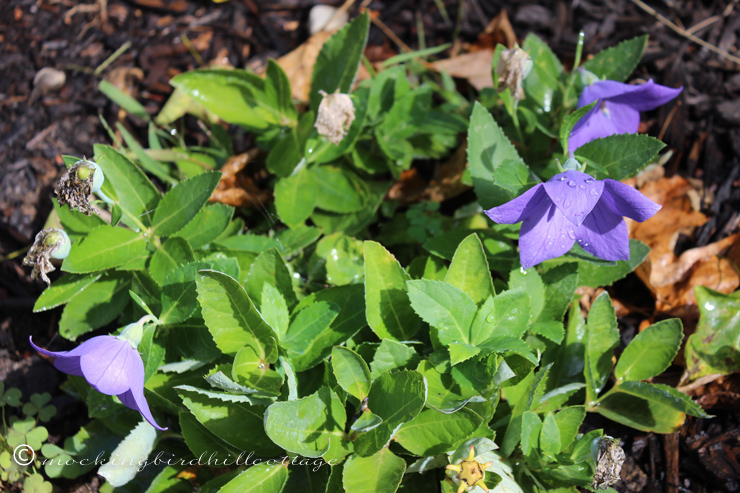 Three balloon flowers opened the other day. This is such a sweet plant.
I know I've been posting less often on my book blog, Just Let Me Finish This Page, but I'd sure appreciate your stopping by when I let you know that a new review is up. During the past year, with the death of my father and Scout, I simply couldn't attend to both blogs as diligently as I would have liked to. Since MHC is the one I write every day, the book blog suffered. I'm doing my best to post more often and I hope you still find it relevant. I used to get more comments on that blog, which leads me to believe less and less of you are reading it and that saddens me. Ah, well.
I posted a review this week that you can find here.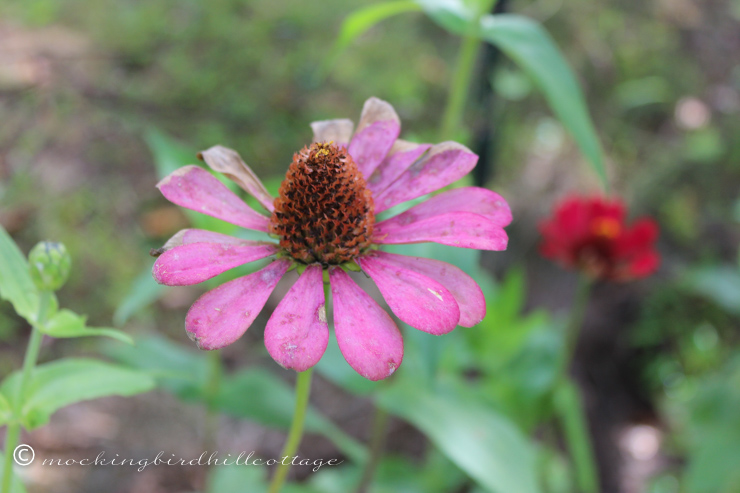 I post a lot of photos of pretty flowers, but I find aging flowers equally beautiful and I'm going to take more photos of them. This pink zinnia was one of the first zinnias to bloom this summer and it's still hanging in there, less than perfect, but beautifully dignified.
This red beauty has a couple of shriveled petals, but the rest of the zinnia is gorgeous. At least, to me.
I'm going to make another cup of coffee and try to shake off that dream. Oh, it's a strange time. Good things on the horizon in terms of my professional work, my dad's birthday next week, the anniversary of Dad's death next month, and the change from summer to fall. Not to mention the election. Good and unsettling, at the same time. (The dream had nothing to do with my dad, by the way.)
Feeling melancholy on this Friday.
A big thank you to those readers who have donated toward our GoFundMe campaign for our friend. You didn't have to – you don't even know her – and I find that incredibly moving and life-affirming. Bless you.
Happy Friday.