The first day of September brought rain during the night and a foggy, cool and wet morning. It's as if Mother Nature said, "See? It's now September. Prepare for Autumn. Now."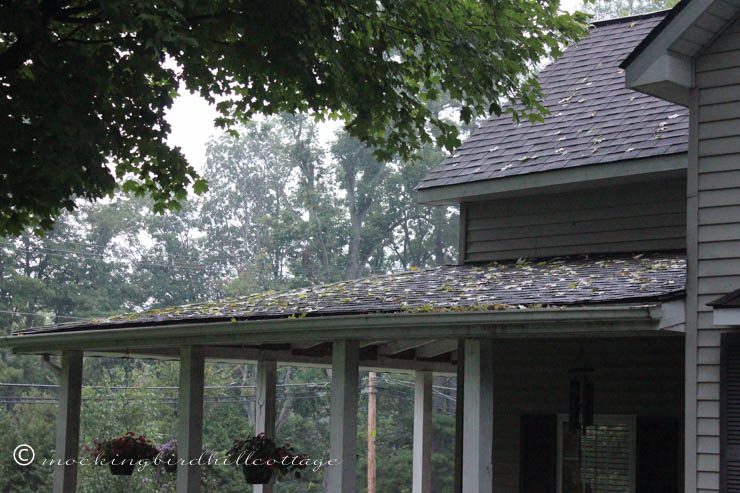 This is what I'm looking at this morning. Leaves on the roof, in the gutter, on the ground.
I'm not ready yet, Mother Nature. You  may be. But I'm not quite there. Give me a bit more time, won't you?
Thank goodness for the Memorial Garden. Yet again while in my pajamas (new ones, thank you very much!) I went outside to record what's happening there.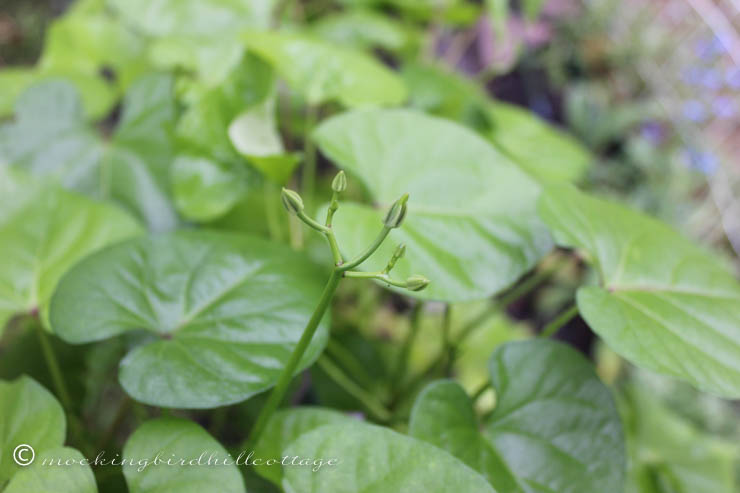 Those are morning glory buds, my friends! Better late than never. I love morning glories and one of the pleasures of late summer/early autumn here is the chance to see their beauty. And photograph them, of course.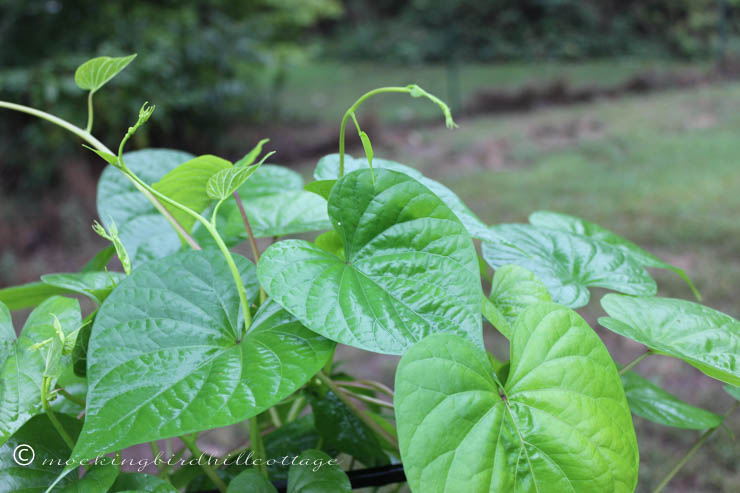 On the other hand, this is the moonflower vine, which has really taken off and is climbing up the trellis and on the fence. Gorgeous, green and all over the place – but no flower buds in sight. Not a one. I planted these seeds late in the Spring, so I'm still hoping. I examine it every day. I do so hope it blooms, but even if it doesn't, I love looking at these large, beautiful heart-shaped leaves.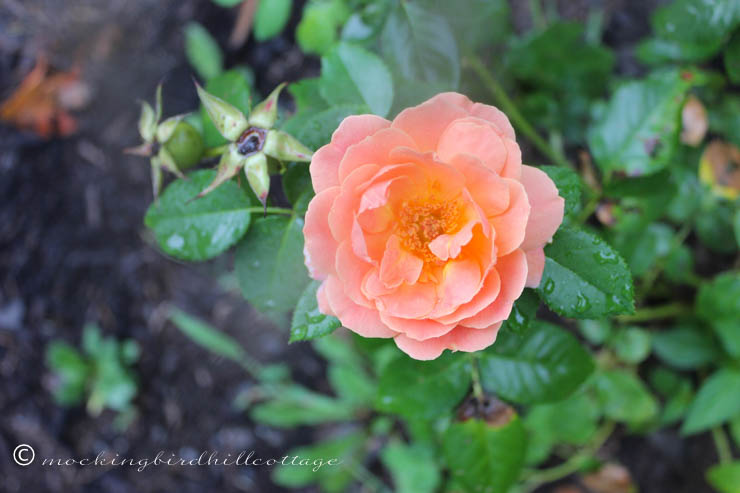 The roses given to me in honor of my father are still blooming! This one opened up today.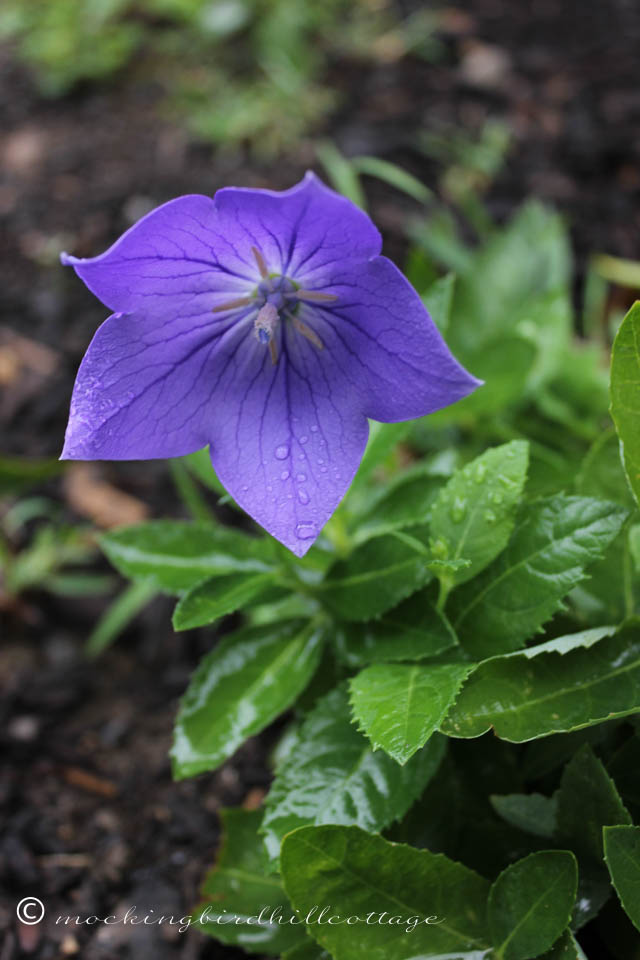 As is the Sentimental Balloon Flower. Beautiful.
Oh yesterday, what a day! On very little sleep, I was bound and determined to finish sorting receipts, going through bank records, calculating and recording so that we could submit our deductions for 2015 today. Six hours at the desk, with a quick break here and there, while Don was downstairs calculating his deductions.
Darned if we didn't finish! Today I'm mailing them off to our accountant. I'm sure we'll owe money, the only question is how much. Gulp. (Doesn't seem fair that our hard-earned and long-awaited Social Security is taxed. Boo.) But I feel a great sense of accomplishment – silly, really – because I tackled this task I detest and met my deadline. On about three hours sleep.
Last night, I slept beautifully and started the morning with some Peet's French Roast and some Louise Penny.
I thought I had mentioned that we wanted to travel next year – I did, didn't I? Maybe I just hadn't mentioned where  we wanted to go. I have a modest inheritance from my father. Don has always expressed a longing to visit England (we're both Anglophiles). I've been there several times, but he hasn't. On the other hand, I have never been to Paris (though he has). So I decided that I was going to use part of the inheritance so that we can take this long-dreamed-of trip.
I'm not sure when it will take place because I have coaching commitments from late December of this year through May of next year. Maybe right after that. I think my dad would be very happy indeed that he is giving us the gift of this trip.
Happy Thursday.